Imagine a micro-home you can take away anywhere in the world. These cabins are prefabricated in a factory, which ensures they can be easily transported and erected in remote locations. No matter whether you want to use it as an isolated off-grid retreat to connect with nature or use it as a garden office, these designs help minimize damage to the site and speed up the construction.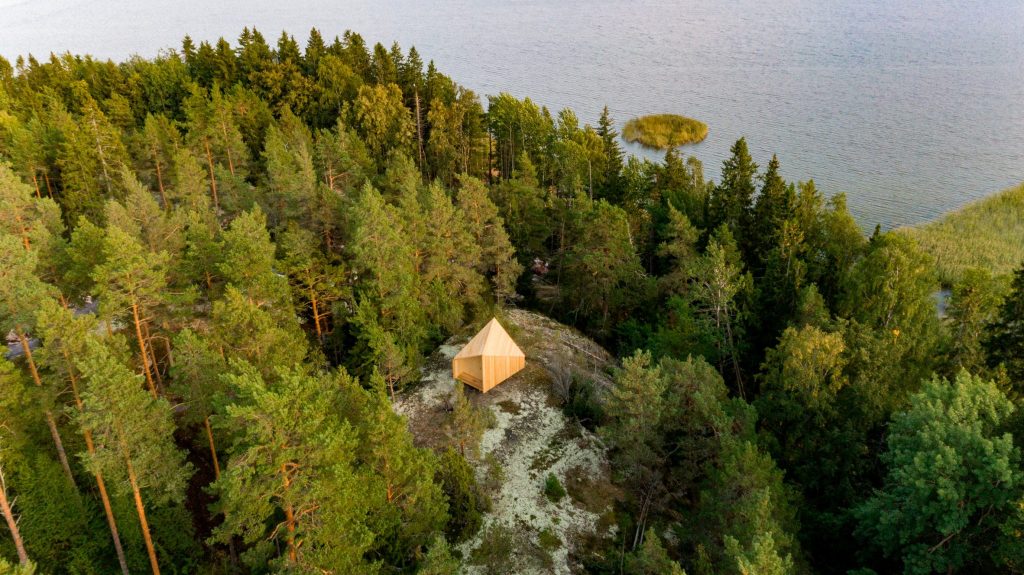 New York-based design company Den offers an A-frame Den Cabin Kit, which encompasses a 10sqm prefabricated DIY cabin that features wooden walls, a steeply pitched roof and a large triangular window.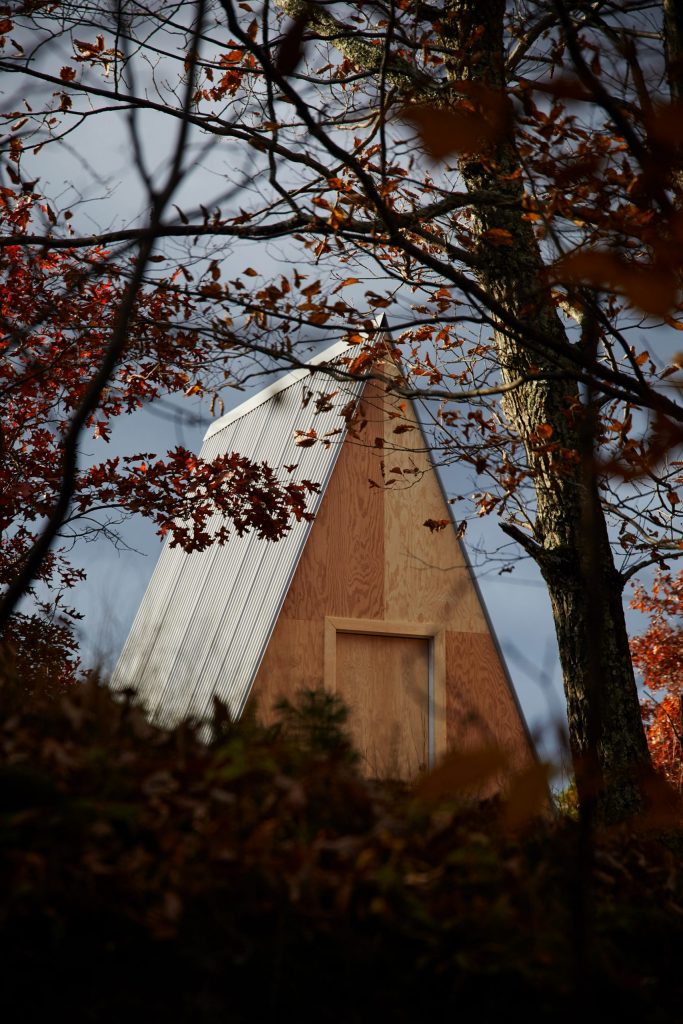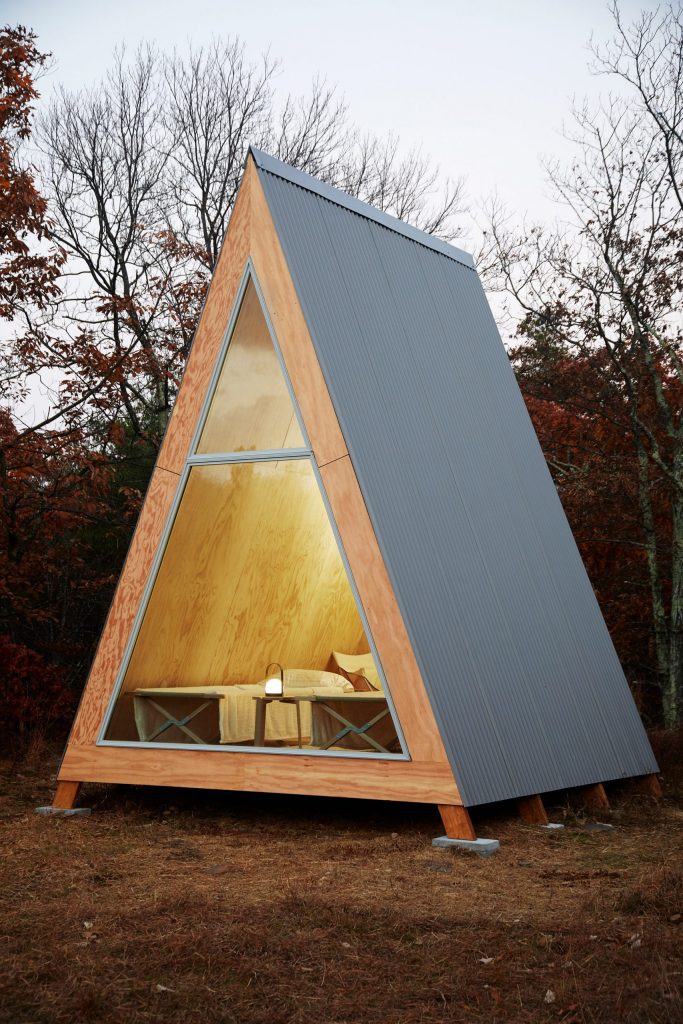 The kit includes everything from the wooden structural parts that lock together, to bolts and even door hardware, and comes with all the holes pre-drilled for fast assembly. Basically, all one needs is to bolt and screw the structure together with minimal equipment including a ratchet set, a power drill, a ladder, step ladder and a staple gun. To make construction easier and faster still, the flat-packed parts arrive stacked according to the order in which they are needed during the assembly.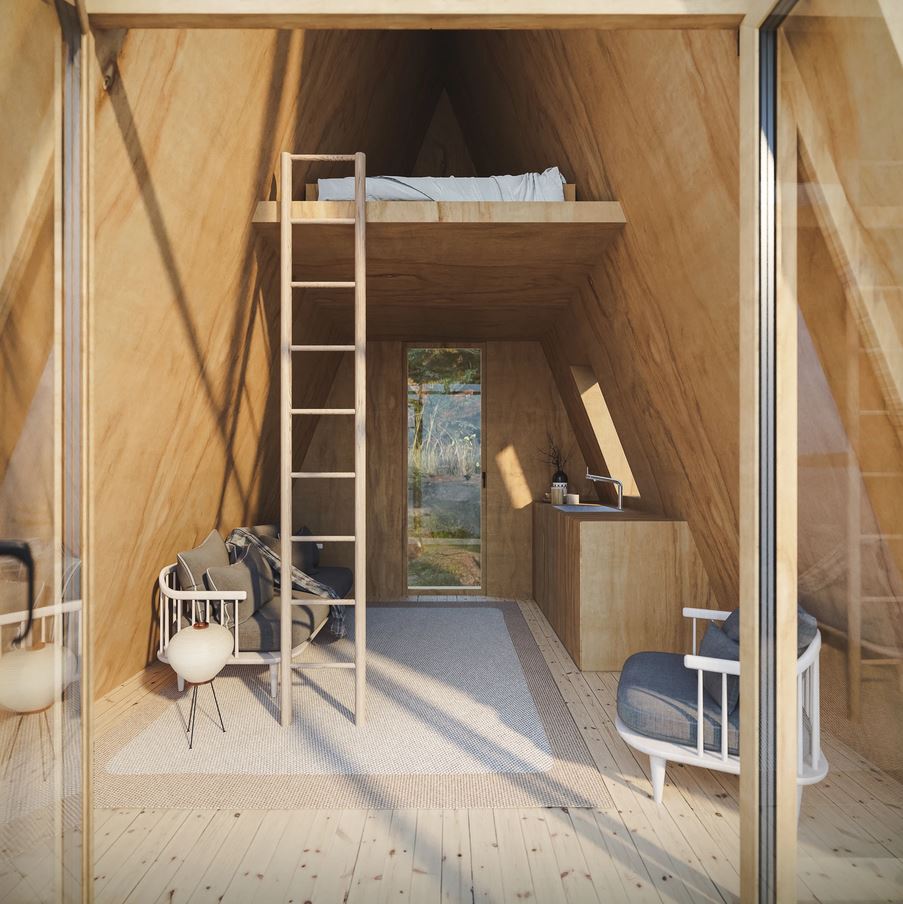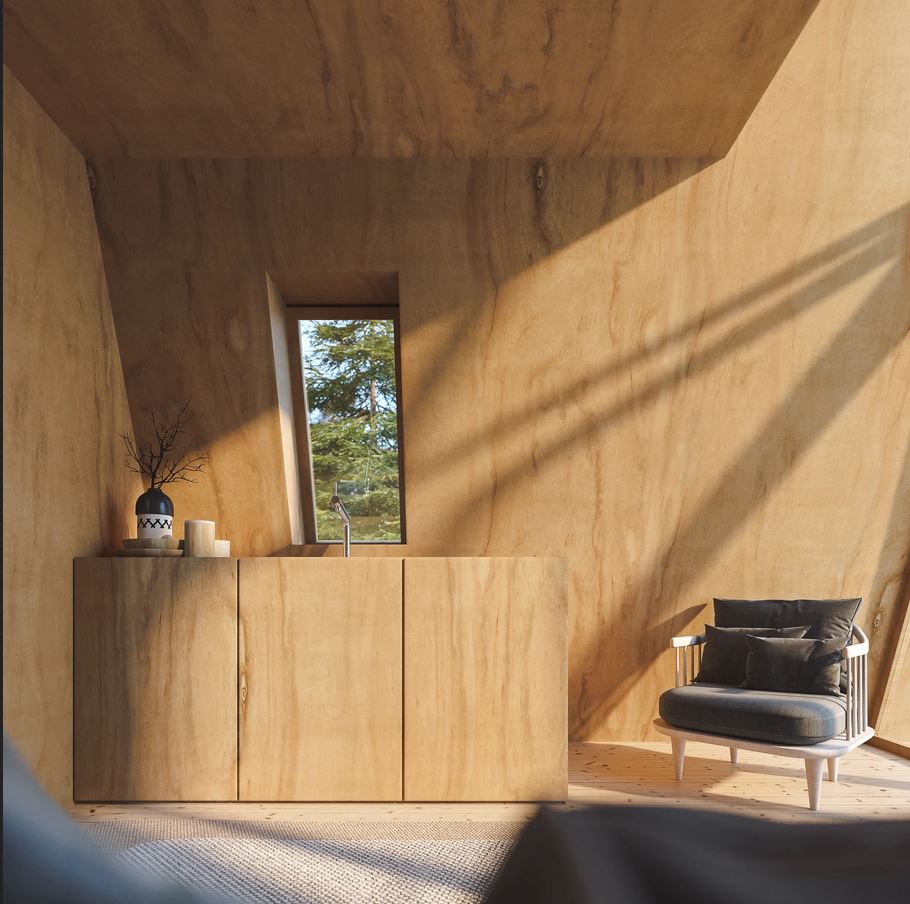 Designed to be an ideal guest house, yoga studio or a home office, the semi-permanent cabin can be reassembled and rebuilt elsewhere, even in remote places. Nevertheless, the team claims the cabin is robust and well-insulated enough to withstand harsh weather conditions all year round. Exterior cladding options include black Forest, silver metal Alpine or cedar shingles Coast.
Compact cabin by Helsinki-based Studio Puisto has been designed in response to the coronavirus pandemic, to offer people who are forced to spend more time at home a space to unwind. Named Space of Mind, the structure comprises an adaptable, prefabricated off-grid wooden cabin just under 10sqm with modular interiors that can to be quickly and easily adapted to suit the occupant's changing needs.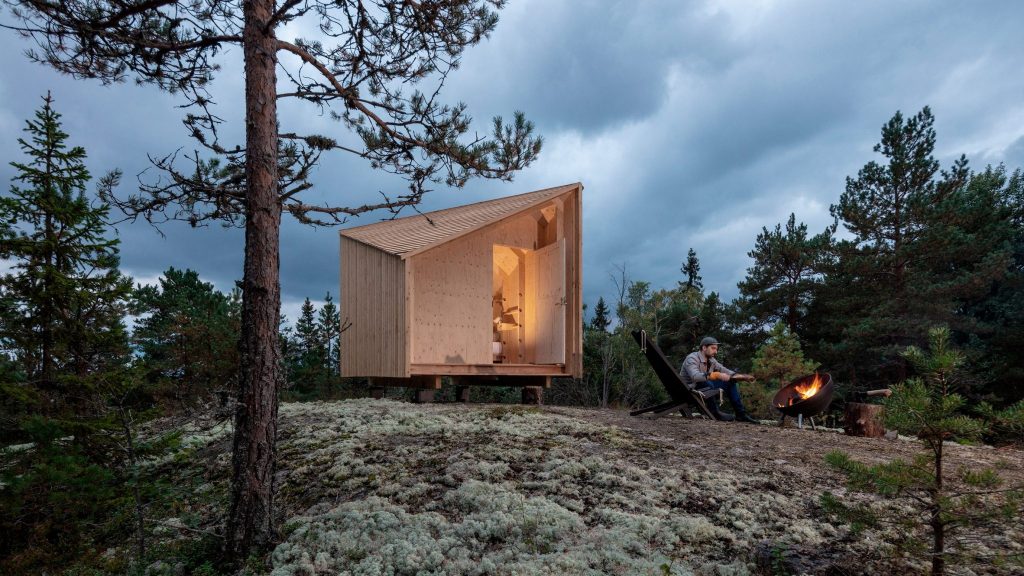 According to the team, through a modular system, Space of Mind can serve as anything from a spare bedroom to a gym to a home office with the flexibility to be placed nearly anywhere. While the light weight of the structure enables transportation by crane or helicopter, the resilient foundation made from either removable helical piers or lightweight concrete supports almost any ground conditions, which adds to the cabin's versatility and adaptability.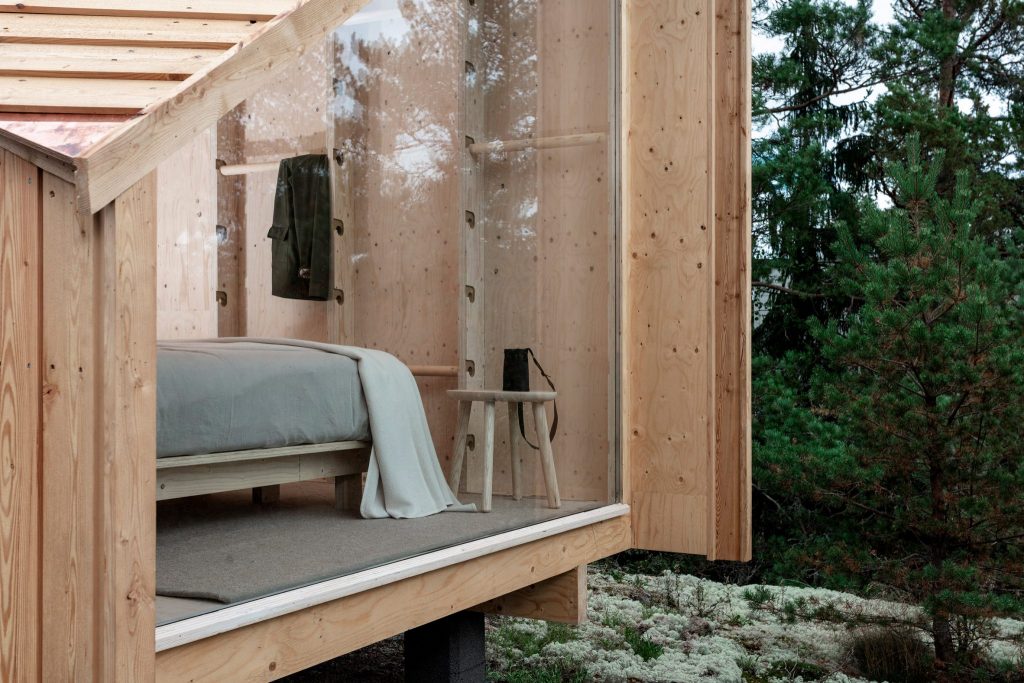 Described by Studio Puisto as a puzzle, the modular system relies on a simple slot and lock mechanism that allows for easy reconfiguration of the prefabricated components. Furniture too can be slotted into the structure using wooden pegs.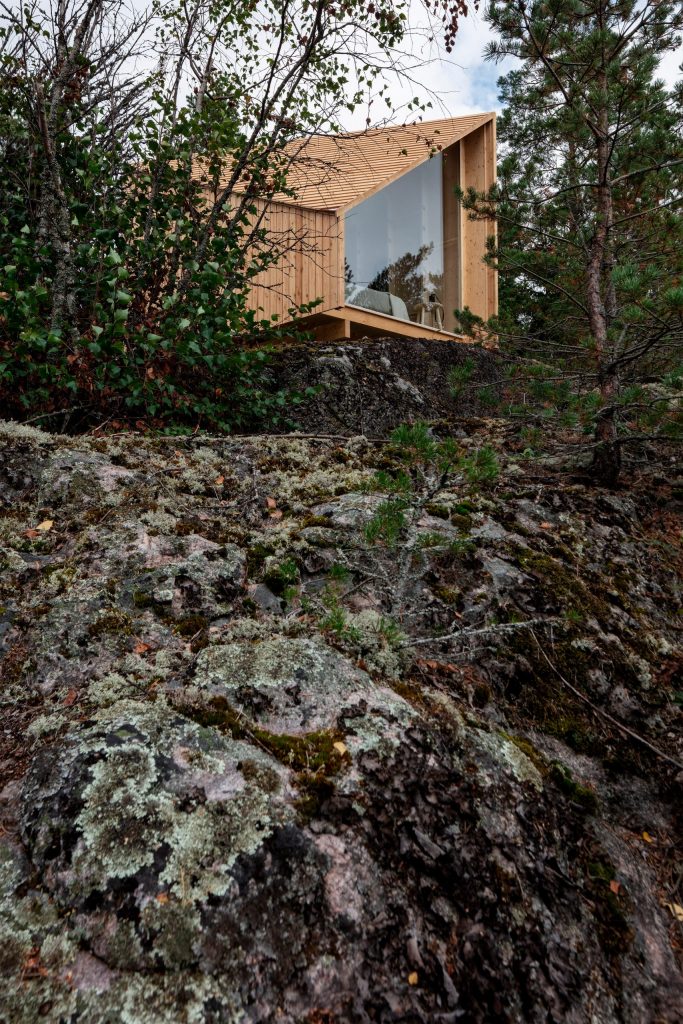 Owners can choose from three exterior cladding options that include larch wood, black tar paper, or galvanised steel with standing seams. The cabins feature a large window at the rear and are left uninsulated to encourage users to connect "the raw, natural elements and ever-changing weather conditions outside".
The Space of Mind cabins can be purchased with a separate dry toilet that can be placed near the cabin, alongside an outside kitchen or storage element next to the door.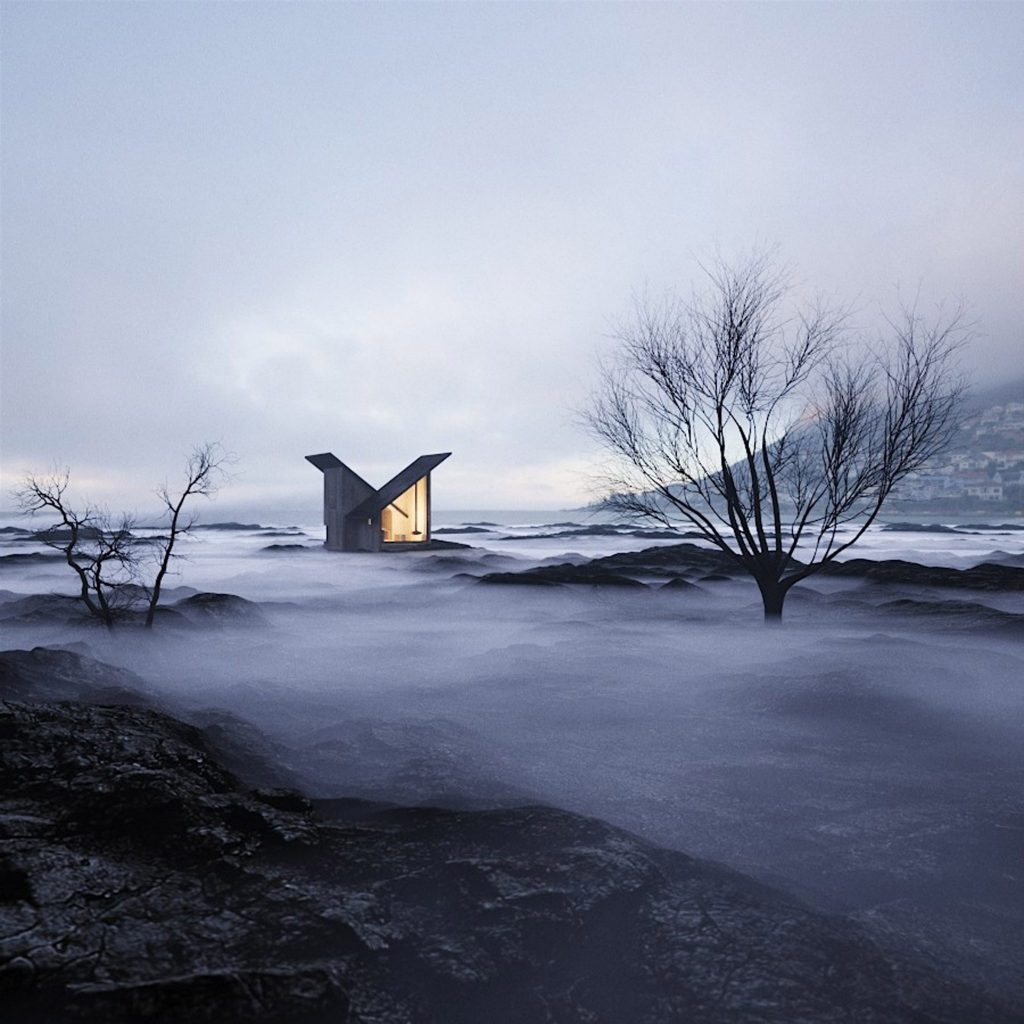 Mountain Refuge by Italian architects Massimo Gnocchi and Paolo Danesi is inspired by traditional cabin typology, evoked through contemporary principles. The modular design suggests that the structure can be used as one 24swm unit or be complemented with an optional second module to add extra 12sqm of floor space.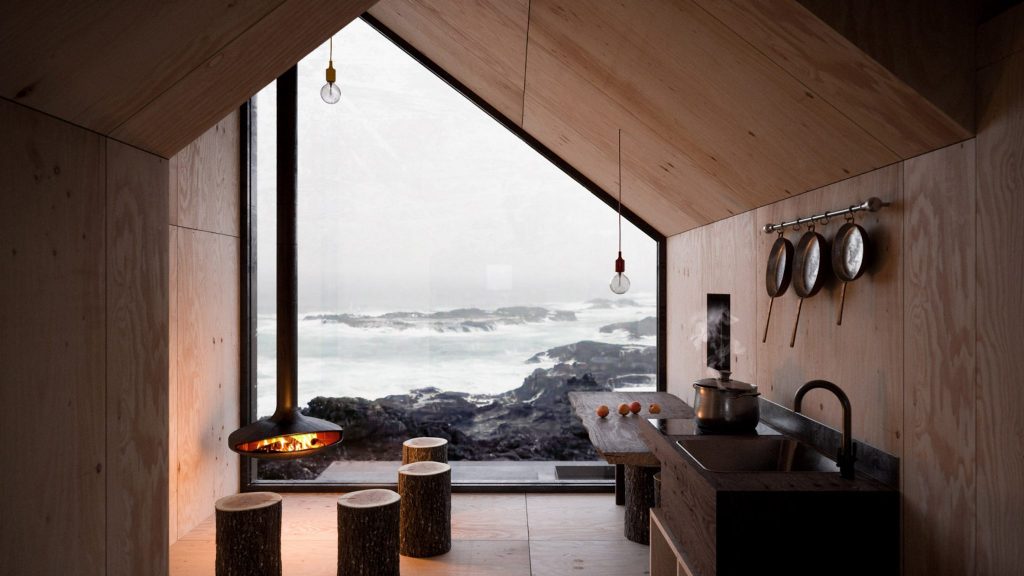 One of the exterior walls is glazed glazed from floor to ceiling, to maximising views over the landscape and helping the user to connect with nature. The design includes space for a kitchenette with a sink and stove, and could also feature a small but comfortable bathroom with a shower tucked away in one corner.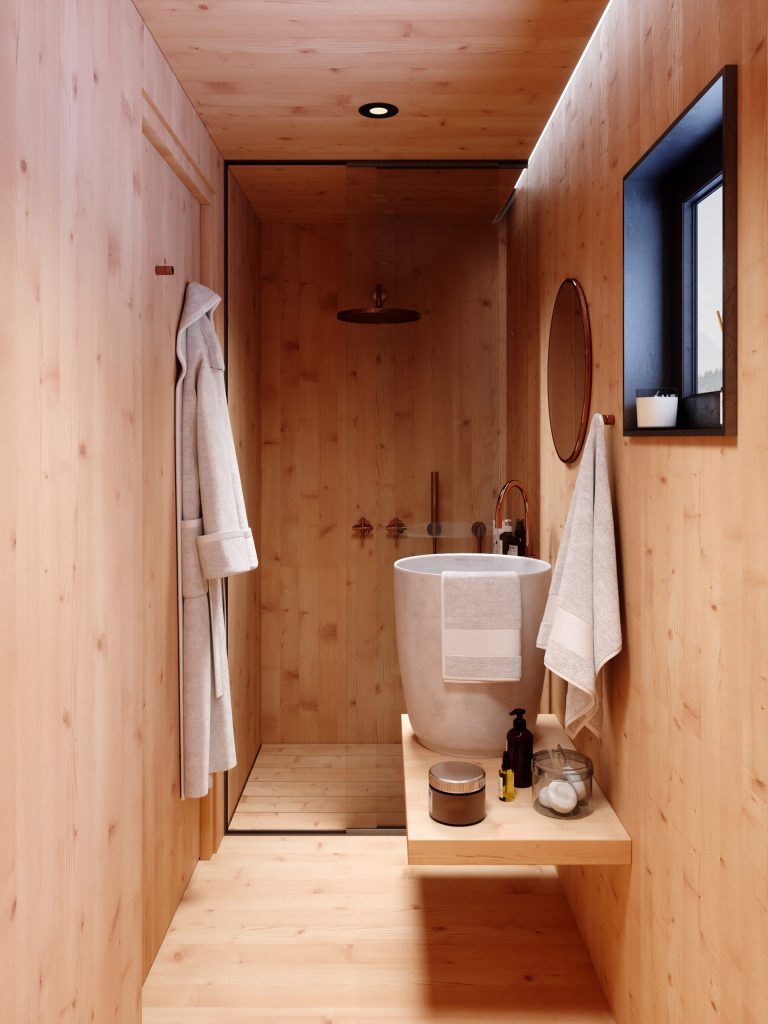 Built from plywood, the cabin does not require foundations, but if the site required, a thin concrete slab could be used for some locations. To make the structure weatherproof, the plywood exterior is painted with pine tar. A deck can be added around the external perimeter of the cabin to give its occupants a place to enjoy the weather.
Check out our related posts on off-grid transportable and flatpacked homes and home offices.