Have you ever imagined taking your house anywhere you want? Check out these fully autonomous transportable homes that could be manufactured offsite, delivered on a truck, and simply dropped into any location, no matter how remote. You will be surprised by their eye-catching design and minimized impact on the environment.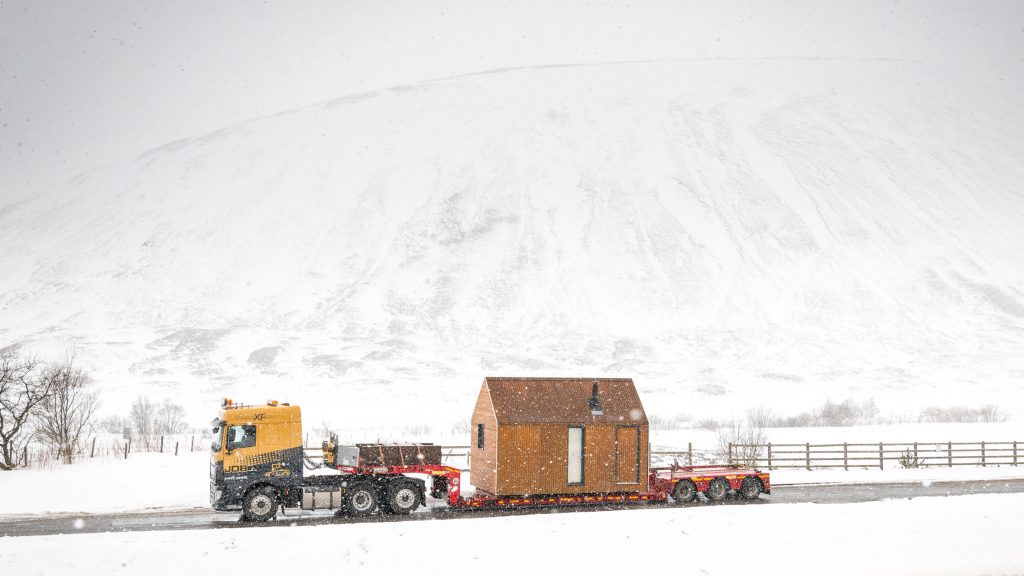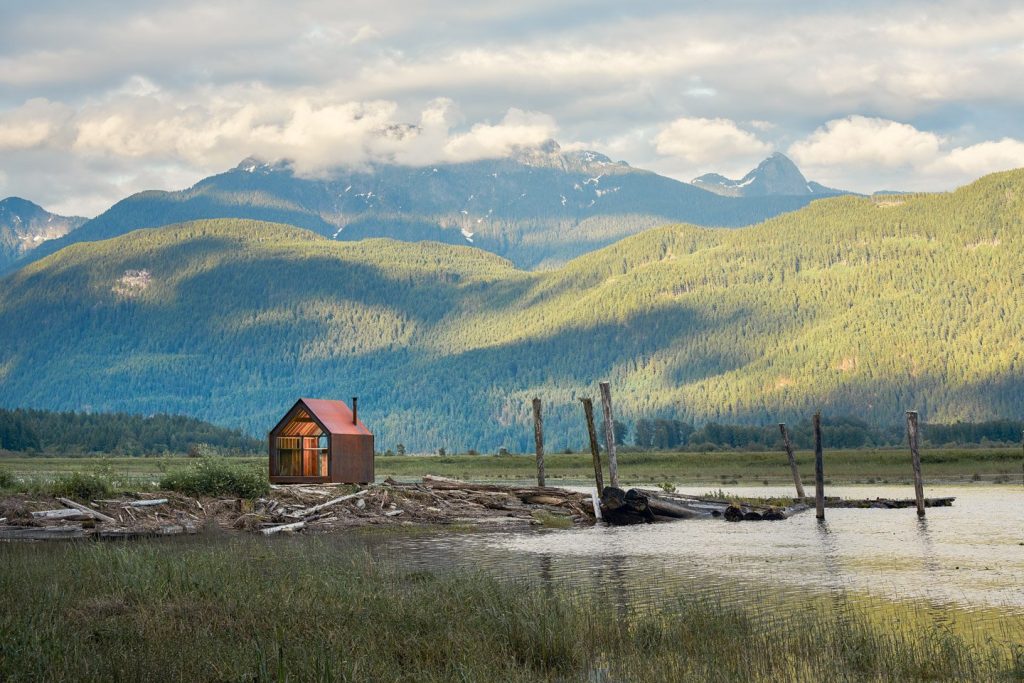 Powers Construction, a Vancouver-based construction management company specializing in high end architectural projects, has prototyped the Site Shack designed as a premade mobile workspace for the company's project managers in need of a digital detox. Unlike prefabricated structures that require onsite assembly, the premade Site Shack concept is shipped to site fully constructed. The roof pitch has been calculated, so that truck transportation  would not require over-height permits.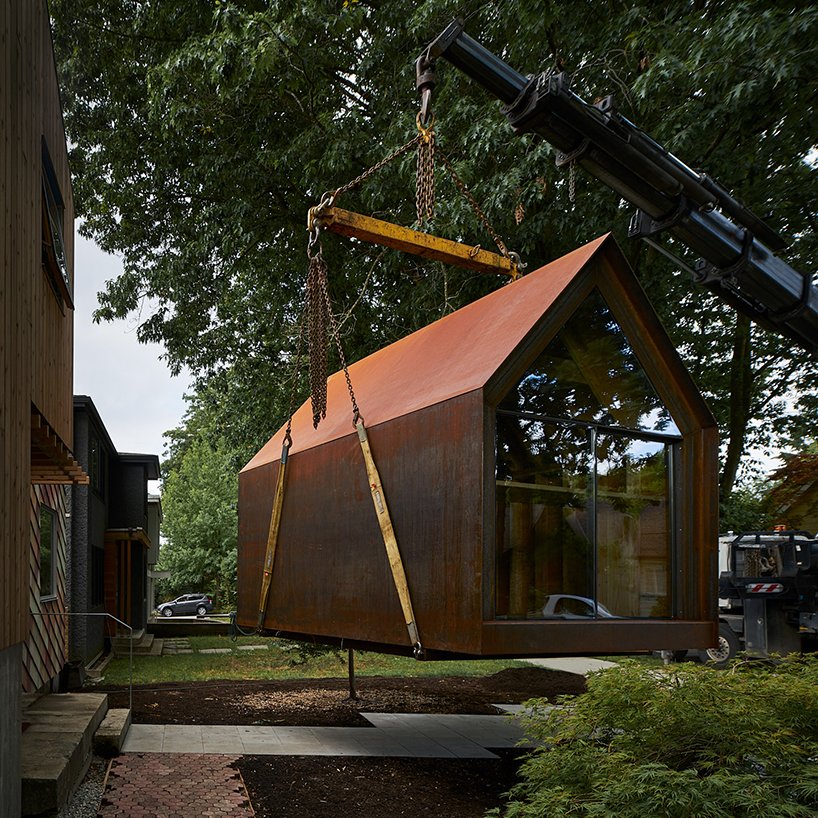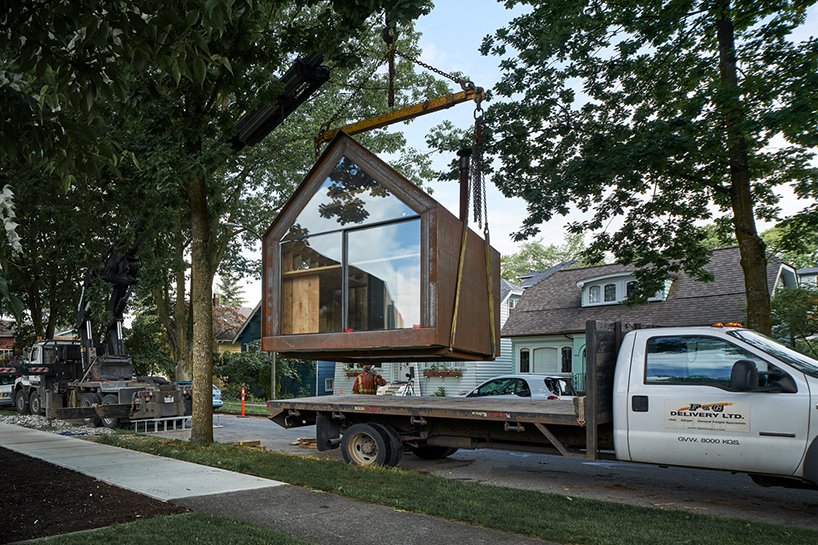 The concept's goal was to create a seamless Corten steel structure reminiscent of an archetypal pitched roof house. The building features a wooden frame with steel angles at the ends. The exterior walls are plug welded to z-girts allowing for a seamless design with no visible fasteners. One wall is fully glazed, while the other one incorporates a hidden steel door. The interior is heated with a stove made from cold rolled steel.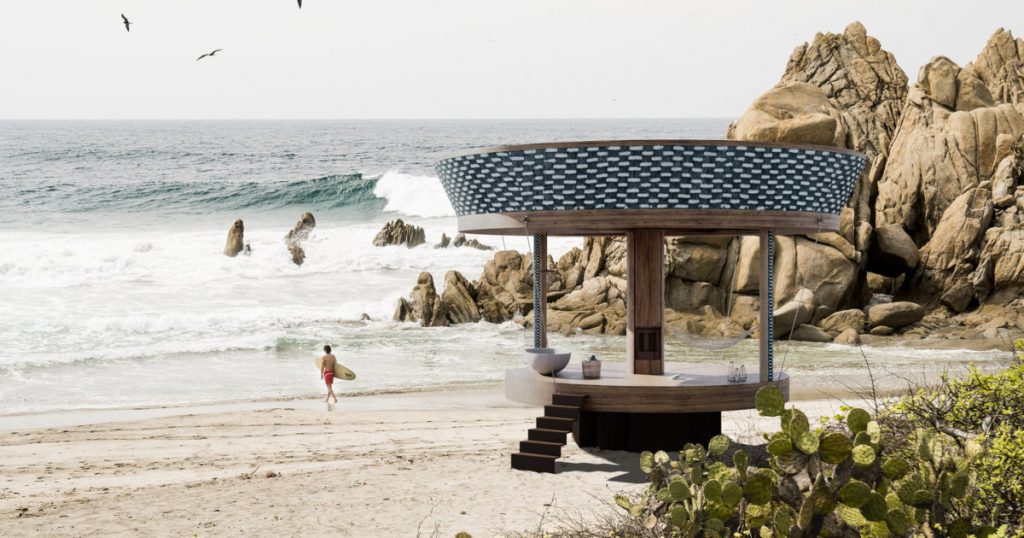 Casa Ojalá by Italian architect Beatrice Bonzanigo is a 27 sqm wooden cabin resembling a yurt. The tiny home can be reconfigured into 20 different layouts thanks to its sliding walls and fabric partitions that can be rolled up using a system of ropes and pulleys.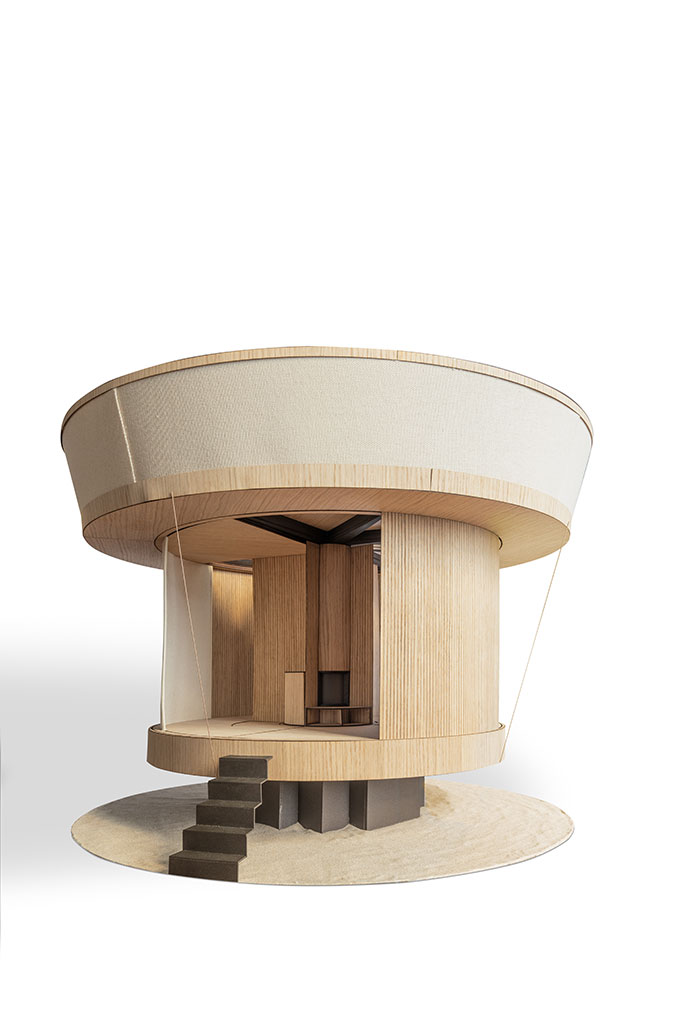 The circular structure is ready to be assembled onsite, it can be installed anywhere and operate off-grid thanks to its rainwater collection system and solar panels. The cabin is best suited for mild climates, but includes a bio-ethanol stove to knock off an evening chill. The slope of the roof is calculated at a certain angle for a better view at the stars (45-degree angle rather than 90 degrees).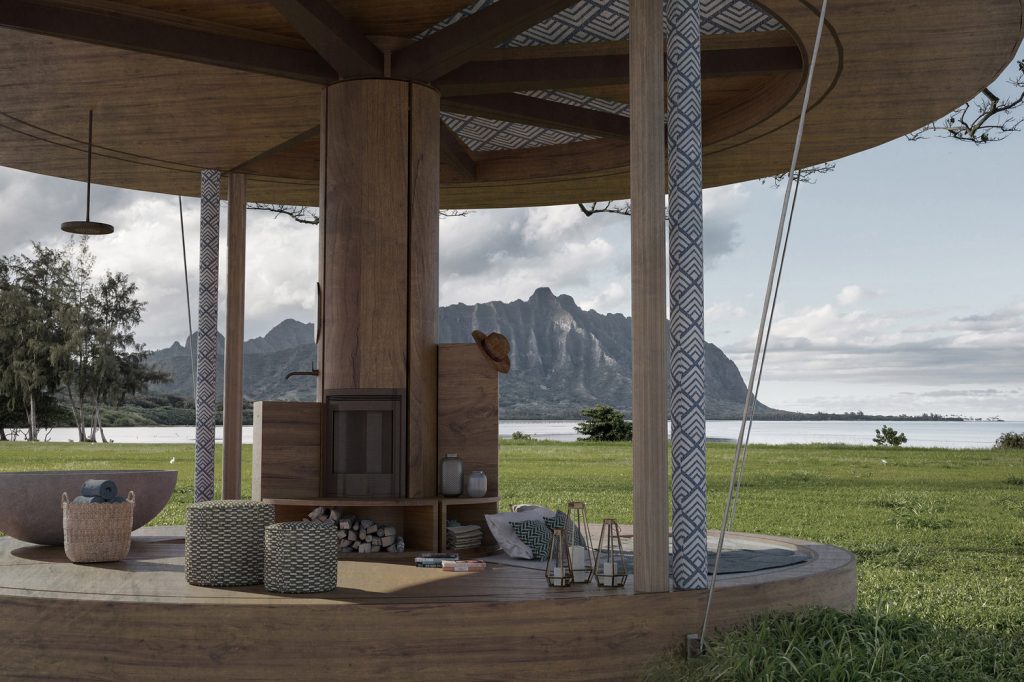 Inside, the cabin has enough space for two bedrooms, a bathroom, a rooftop terrace, and a living space, all of which can be continuously transformed into one another without ever-changing the original structure and shape. The flexibility is possible thanks to the manual mechanical system that controls sliding walls, movable floor and ceiling panels. The interior can be further customized via locally sourced woods and textile finishes.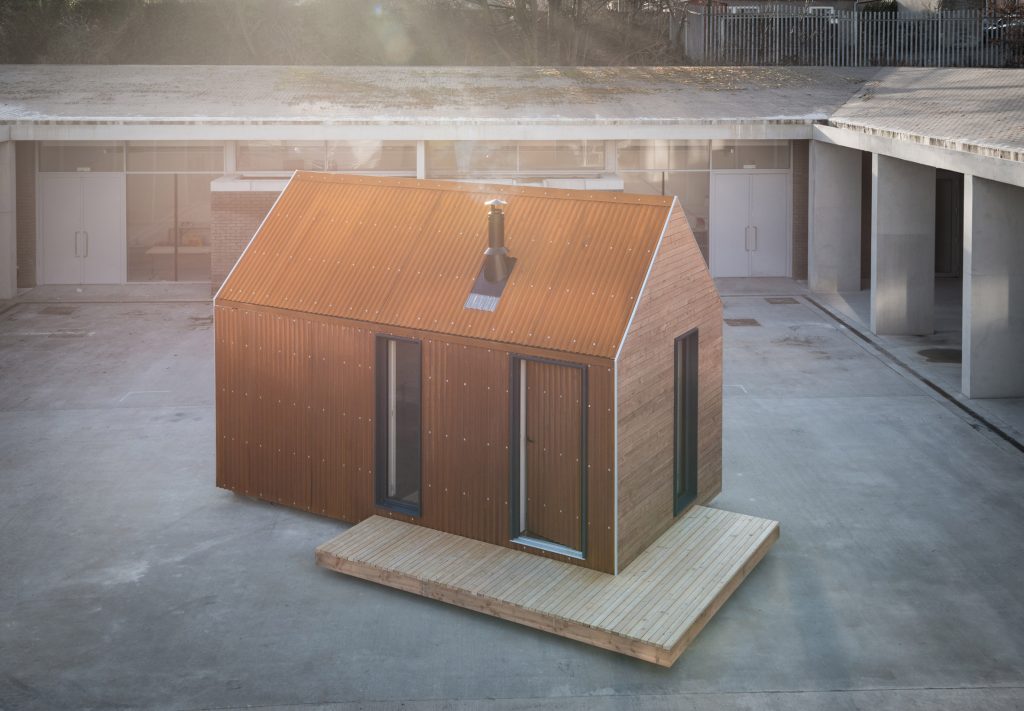 The Artist Bothy by Bobby Niven and Iain MacLeod (also header image)School friends artist Bobby Niven and architect Iain MacLeod have designed the Artist Bothy, a small prefabricated cabin that can be transported on the back of a lorry. The hut is aimed to provide housing for artists wanting to set up studio in isolated locations.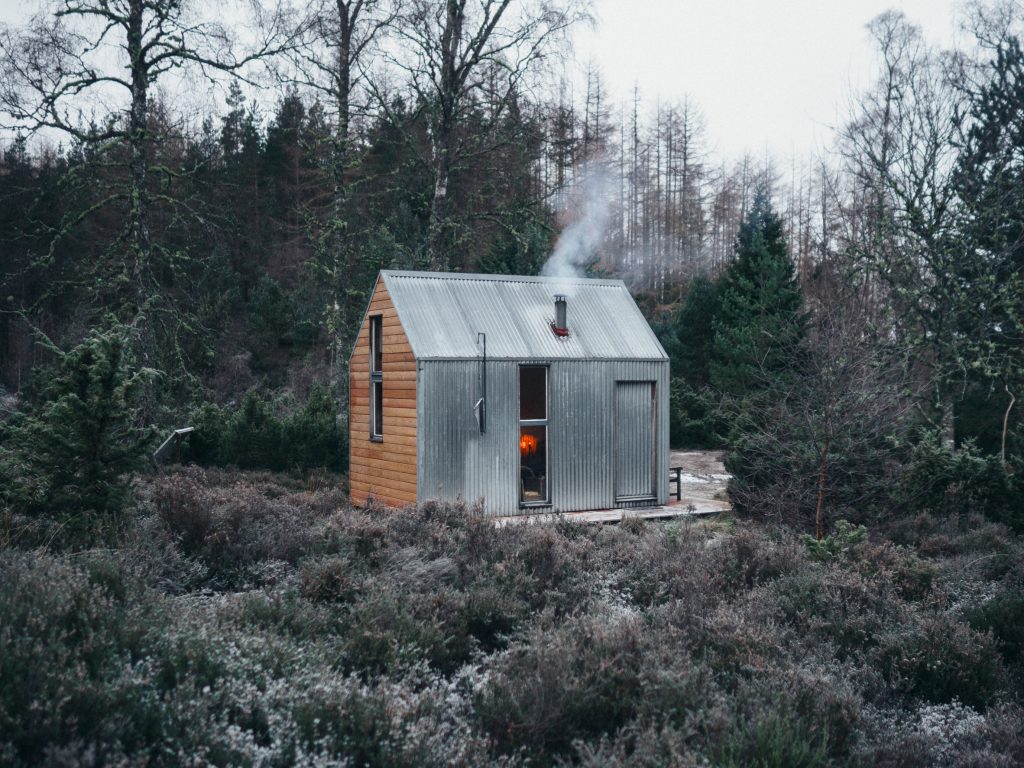 The duo aimed to create a flexible space that would look at home both in a rural environment and a more urban context. On top of that, the Artist Bothy has been designed to meet the new building regulations in Scotland in order to ease the statutory permission process for prospective owners.
The compact 12 sqm gabled structure appears very simple but is full of considered solutions to make it a functional space. Externally, it is made of cross-laminated timber (CLT) and clad in sheets of russet Corten steel and Scottish larch. Like other featured transportable homes, it can operate off-grid thanks to the included wood-burning stove and wood-fibre insulation.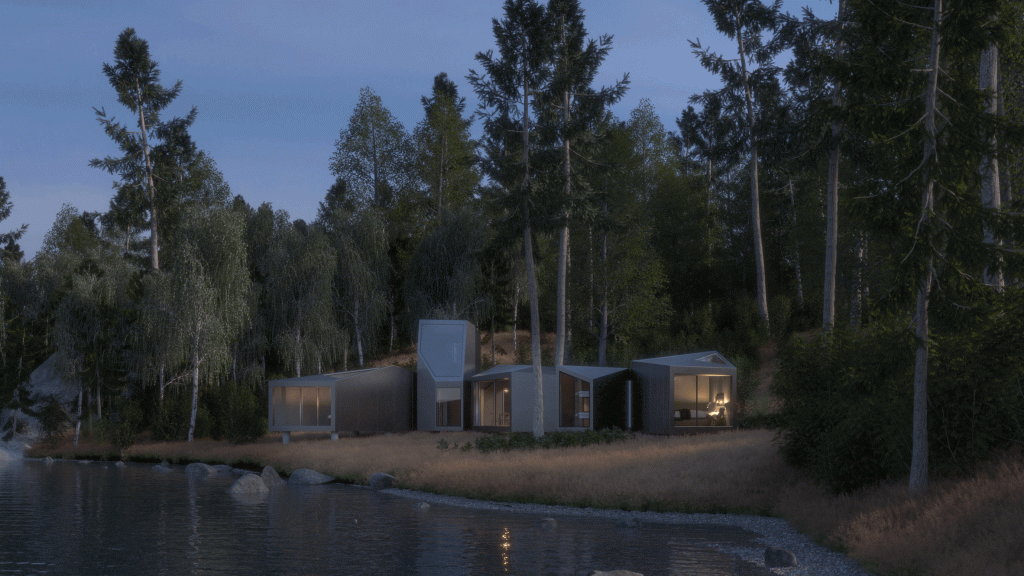 Anywhere House is a modular residence by London-based architect James Whitaker, which is designed as a system of a prefabricated units that could be adapted for a variety of environments. The house has been conceived as a design that could create a five-bed hilltop house or a one-bed lake villa using the same standard elements. This way the architect wanted to ensure that every customer has his own unique home.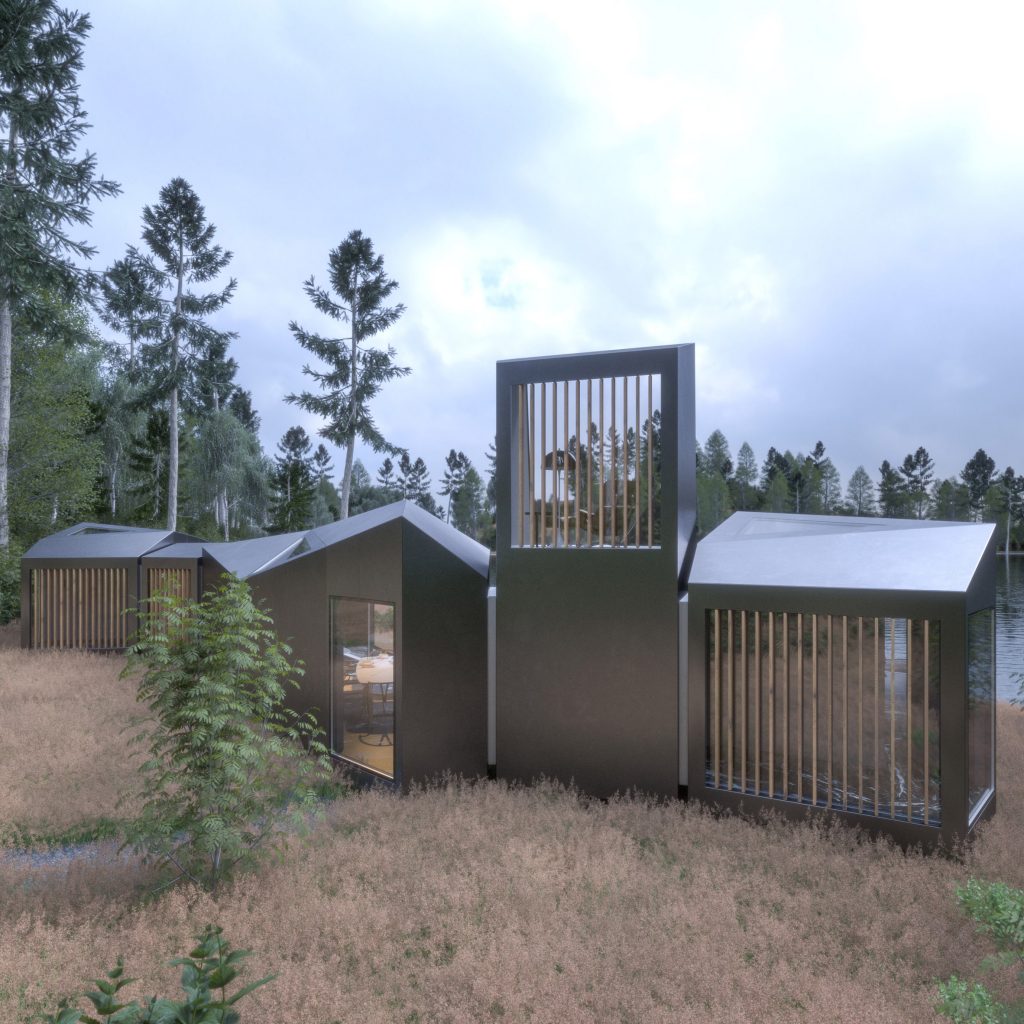 To achieve this, Whitaker has segmented the different functions of the house into separate volumes that will each have a different shape and size, ranging from two levels to low-lying forms.
So far, the set includes three different bedroom units, a living room, a kitchen, a bathroom, and a study, and Whitaker intends to continue to extend the options. According to the architect, "every time you add another unit there are at least two orientations for that unit, and with no limit on how many units you can daisy chain together there is an infinite number of possibilities".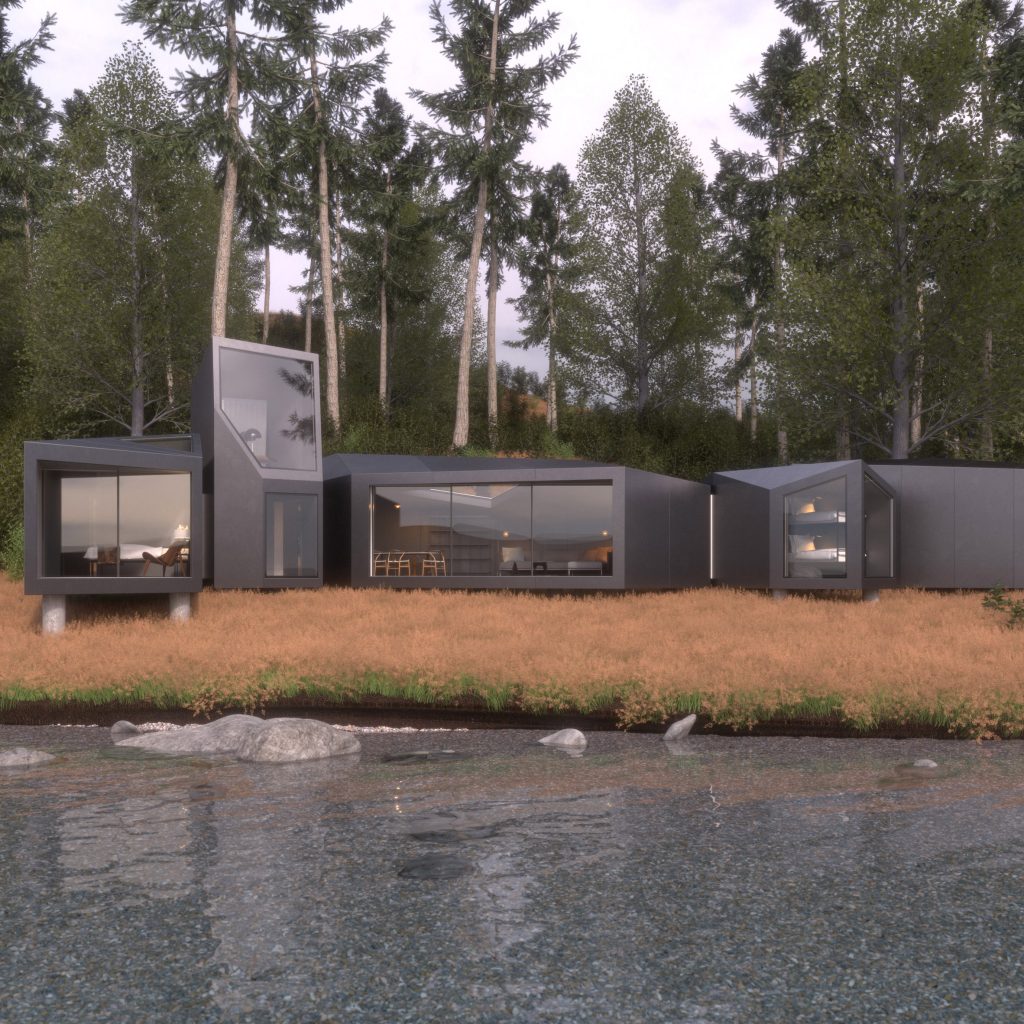 Each module features two or more opening to link with the adjoining one and is prefabricated small enough to be transported by a vehicle. The material choices include patinated steel, weathering steel, timber, stainless steel and anodised aluminum cladding.
The Anywhere House is set to be completed in Canada's Alberta province in 2019.
More prefabricated housing here