Predictably, healthcare was on our minds this year – and coronavirus was not the only disease people had to combat. The coronavirus pandemic has led to many people missing their health screening appointments. That is probably why innovative products that help people test their health without having to leave home seem to be especially vital.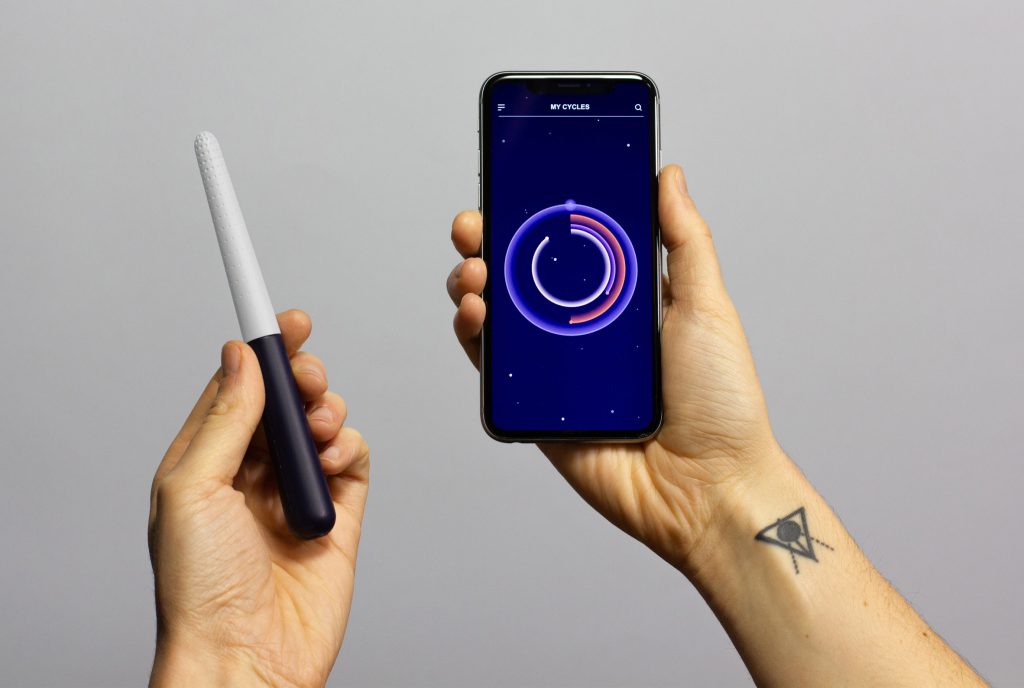 Multidisciplinary design consultancy Matter based in Bath, UK, has conceptualized three cervical cancer examination tests that women could carry out themselves at home. The project, titled Sukha, comprises three different Human Papilloma Virus (HPV) home tests in the form of an applicator, a wand-like smart device and a silicone applicator that fits over the finger.
According to the NHS website, HPV is responsible for 99.7 per cent of all cervical cancers. HPV tests involve a vaginal examination, known as a smear or PAP test, where a small sample of cells is collected from the cervix and tested for abnormalities. The Sukha at-home tests, developed with the help of medical professionals, including scientists from the Bristol Cytology Laboratory, aim to make cervical cancer screening experiences more positive for women and break the taboo of smear tests.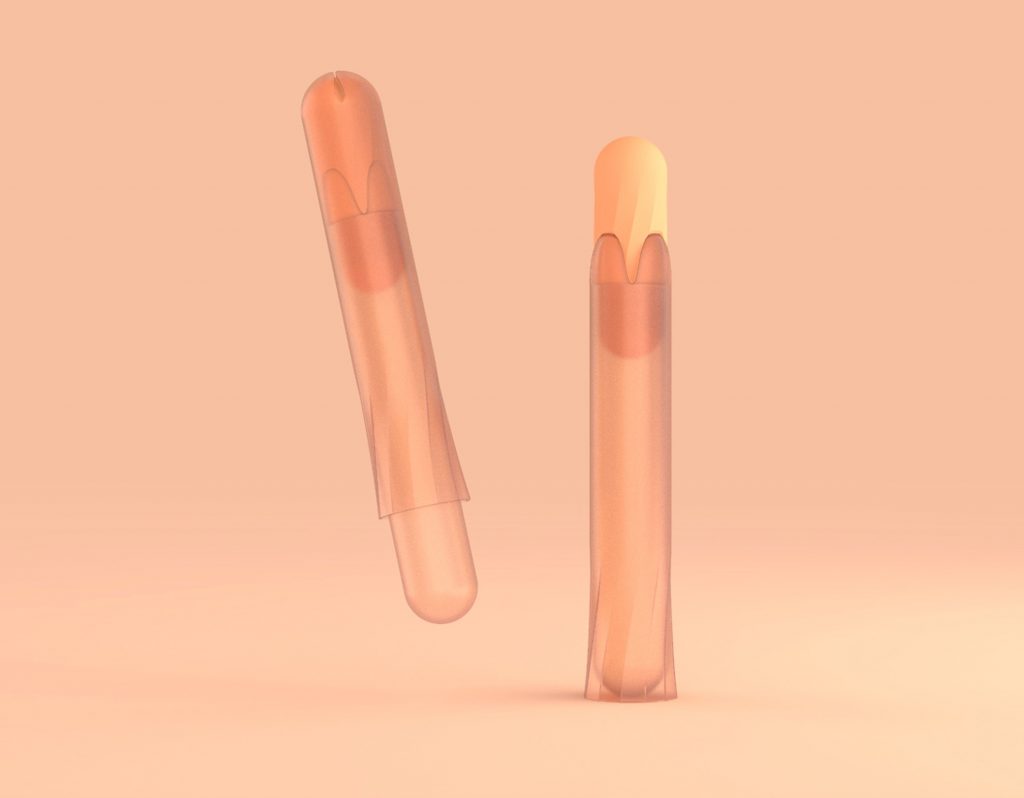 The first Your Space concept is an intuitive and compact sampling product that draws on the familiar design of tampon applicators. To collect the sample, the user would insert the applicator, just as she would use a tampon. Once removed, the swab head sample would be stood upright and left to dry before the cap can be replaced.
My Cycles concept comprises a wand-like smart device and an accompanying smartphone app, which includes HPV screening alongside other testing services as part of a "life-long vaginal care regime". This includes a menstruation and ovulation tracker, as well as STI and UTI testing. Interchangeable heads provide sample collection for a range of lab-supported and real-time diagnostic tests.
For HPV testing, the narrow, dimpled head would be inserted, rotated and removed. Other head can be used for urine tests, in a similar manner to a pregnancy test, to check for UTI's, pregnancy and vaginitis. Feedback would be provided digitally via the smart handle, which lets the user know if an accurate sample has been taken.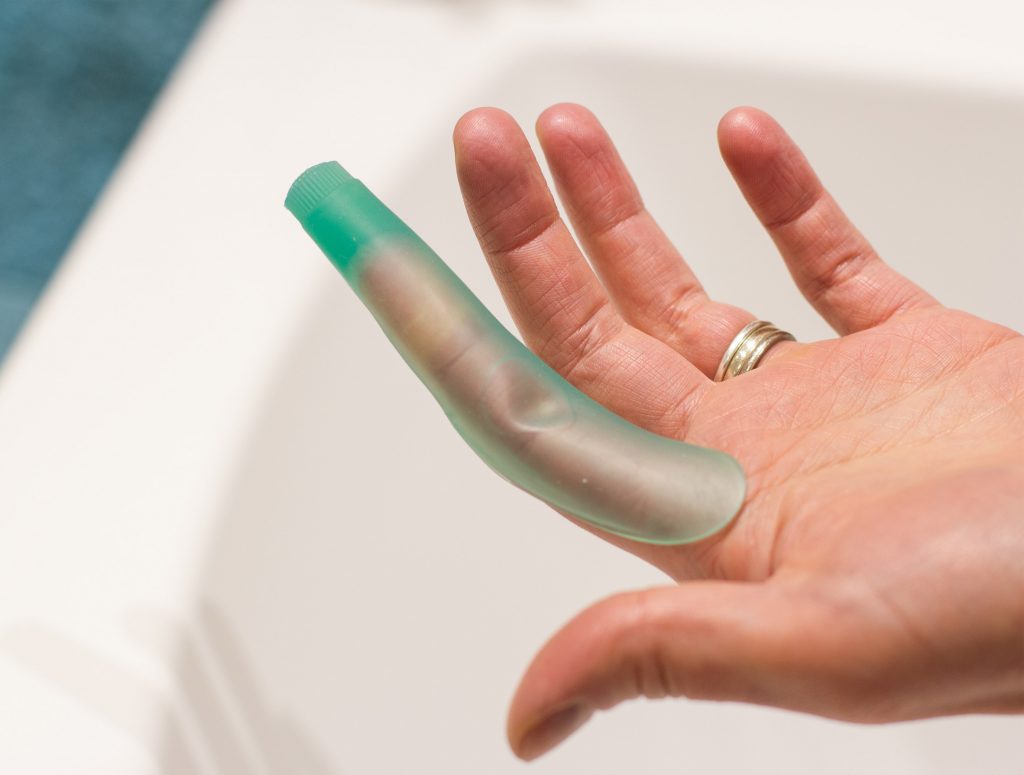 Our Bodies is a tactile test, which allows women to "self-explore". It comprises a silicone applicator designed to be fitted over the user's finger, which could then be inserted into the cervix to collect a sample – assisted by a micro-bristled head.
After the Sukha tests are used to take a sample, each one can then be sent off to a lab for testing.
This year, the top prize of the international James Dyson Award went to The Blue Box design by Spanish biomedical engineering graduate Judit Giró Benet currently based in California. The prototype is an at-home, biomedical breast cancer testing device that offers a non-invasive, pain-free, low-cost alternative to mammograms. Using a urine sample and an artificial intelligence (AI) algorithm, The Blue Box can detect early signs of the disease.
Traditional breast cancer tests typically require women to attend medical facilities for a mammogram, which can be painful and often costly. According to the designer, an estimated 40 per cent of women skip their screenings for these reasons, resulting in one in three cases being detected late.
To change this, The Blue Box enables women to test themselves at home. The device uses the gas chromatography–mass spectrometry (GC-MS) method to analyse and identify different substances within different urine samples in order to learn about the odour of cancer. The same odour was processed with Arduino – an open-source computing platform that is able to read inputs and turn it into an output – and four metal oxide sensors. The results are then sent to the Cloud, or the internet, where an AI-based algorithm reacts to specific metabolites in the urine, providing the user with a fast diagnosis via a smartphone app linked to the device.
Benet is currently undergoing patent discussions for The Blue Box. Aiming to make cancer screening a part of daily life, she is planning to spend the next few years working on the final stages of prototyping and data analytics software, in preparation for human studies and clinical trials.
Another award-winning test method also uses urine as a sample to diagnose a lethal disease. Rapid tuberculosis diagnostic kit by Fujifilm Corporation that won the grand award of the GOOD DESIGN award in 2019, offers an easy-to-operate test for those at a high risk of contracting tuberculosis (TB), including HIV-positive patients, small children and senior citizens. This offers an alternative to the most widely-used method for diagnosing TB – through analysing patients' sputum specimens, a mixture of saliva and mucus, which are challenging to produce for HIV positive patients whose 40% of death is claimed by TB.
TB is one of the world's 3 major infectious diseases alongside AIDS and malaria and, according to the global tuberculosis report 2019, it kills some 1.5 million people each year, mainly in developing countries in Africa and Southeast Asia due to its high contagiousness and high medical costs imposed on patients.
The new diagnosis kit makes it possible to easily diagnose TB in developing countries with a 70% sensitivity, which is equivalent to expensive diagnostic equipment, and without power force, which meets the needs of developing countries with unstable power supply infrastructures
The kit uses urine to detect low concentrations of a compound specifically produced by TB. It applies silver halide amplification technology that Fujifilm has nurtured in the field of photographic development, and detects diseases by generating a large silver particle around markers, which is a bond of a component specific to mycobacterium TB bacteria, found in a minute quantity in a specimen.
The product is currently undergoing clinical assessment at relevant countries' research institutes to obtain recommendation from the WHO.