No winter wonderland is possible without snow. The idyllic picture of show-capped trees and shimmering snow dunes definitely adds to the festive mood in the holidays' season. We have collected three stories about absolutely different but equally creative ways to celebrate snow.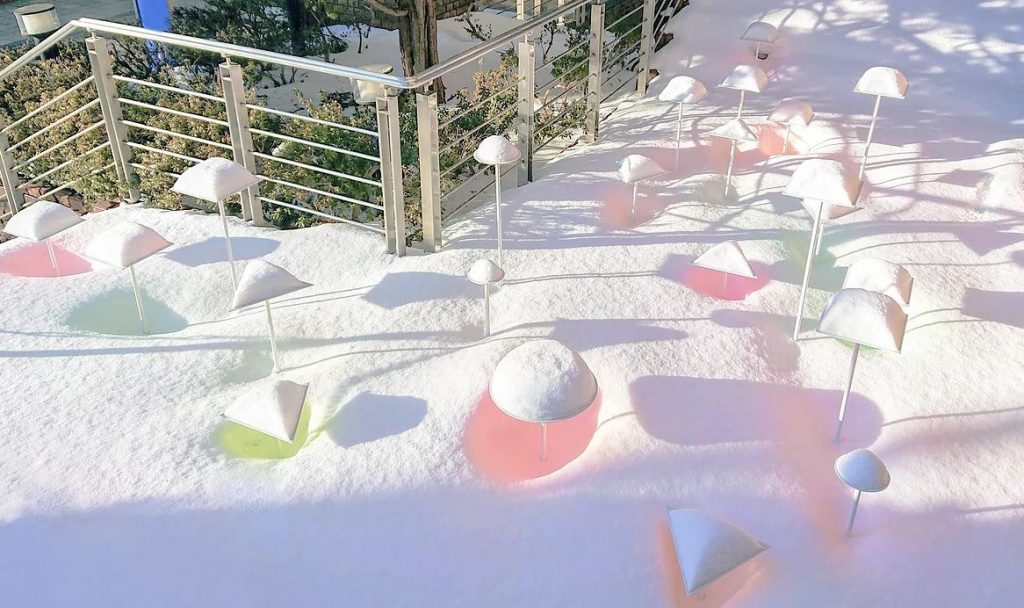 Last year, Stockholm-based Note Design Studio has teamed up with French flooring manufacturer Tarkett to create a snowy installation that explores the potential of the brand's vinyl flooring products.
Named Snowtopped, the installation takes its inspiration from the soft, flowing silhouettes of a Nordic winter landscape. Sheltered from the elements inside glass pavilions on the roof of Stockholm hotel At Six, it creates a setting of snow dunes in different sizes and shapes, with a sense of being immersed by snow without knowing what is hidden beneath. Traversing colour scales of cool white and light grey, the material's subtle patterns create shimmering effects — bringing to mind the different layers of snow.
The dunes are constructed from huge pieces of styrofoam, created by a manufacturer in Norway, and covered by Tarkett's vinyl floors, a material that has been manufactured in Sweden since 1940s and can be found in public spaces all over the world. Since it's made from pieces, the material completely covers the surface of the volumes, despite their complex geometries.
According to the designers, they wanted to create something similar to a skate park "where you can take off your shoes, walk around, slip, slide and interact with it" by climbing on top or just by leaning against the vinyl snowdrifts.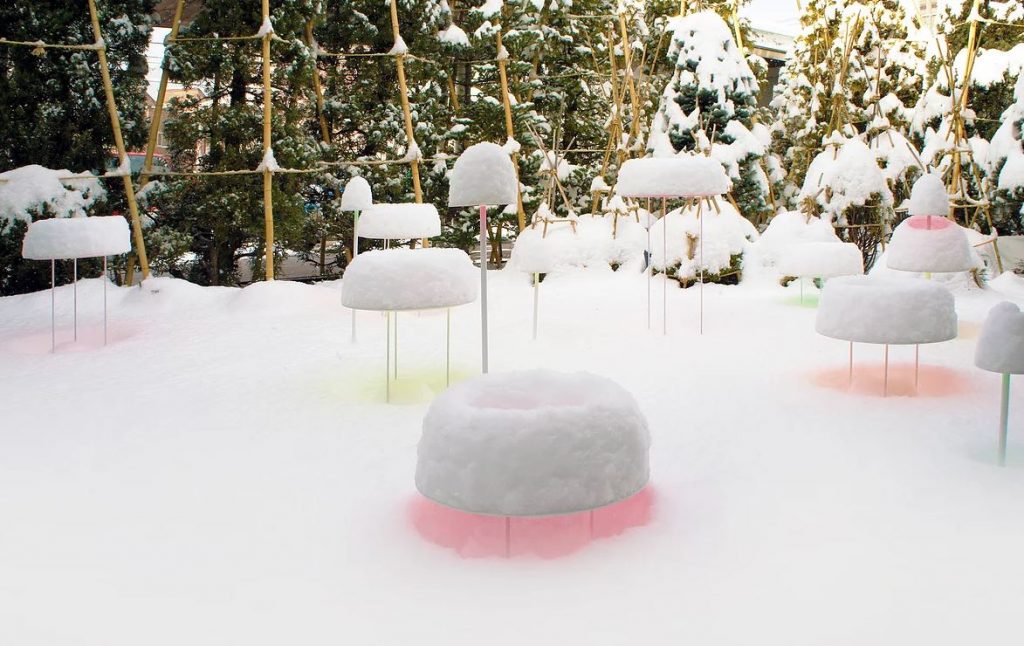 Japanese environmental artist Toshihiko Shibuya is known for his series of winter land site-specific artworks named Snow Pallet.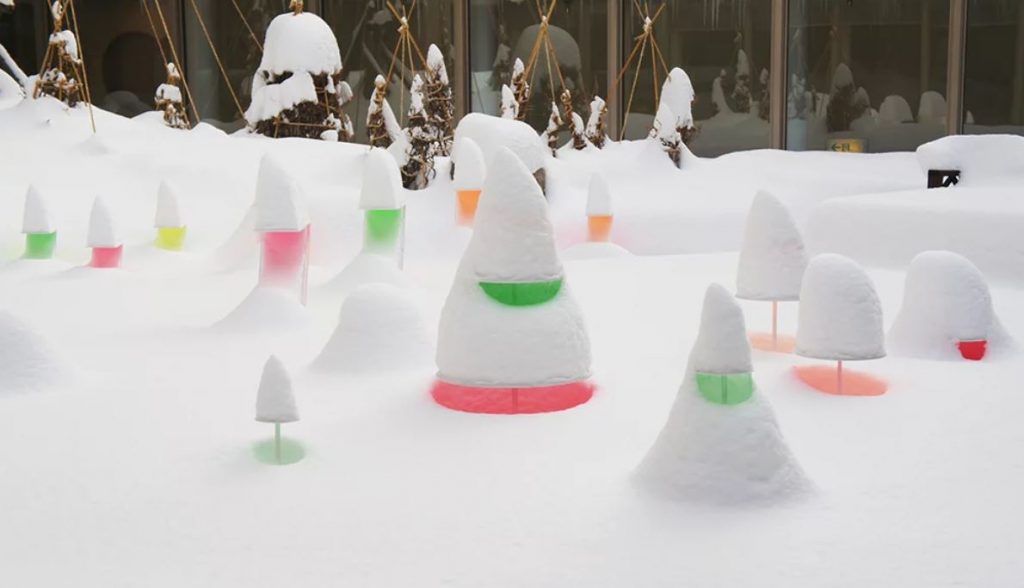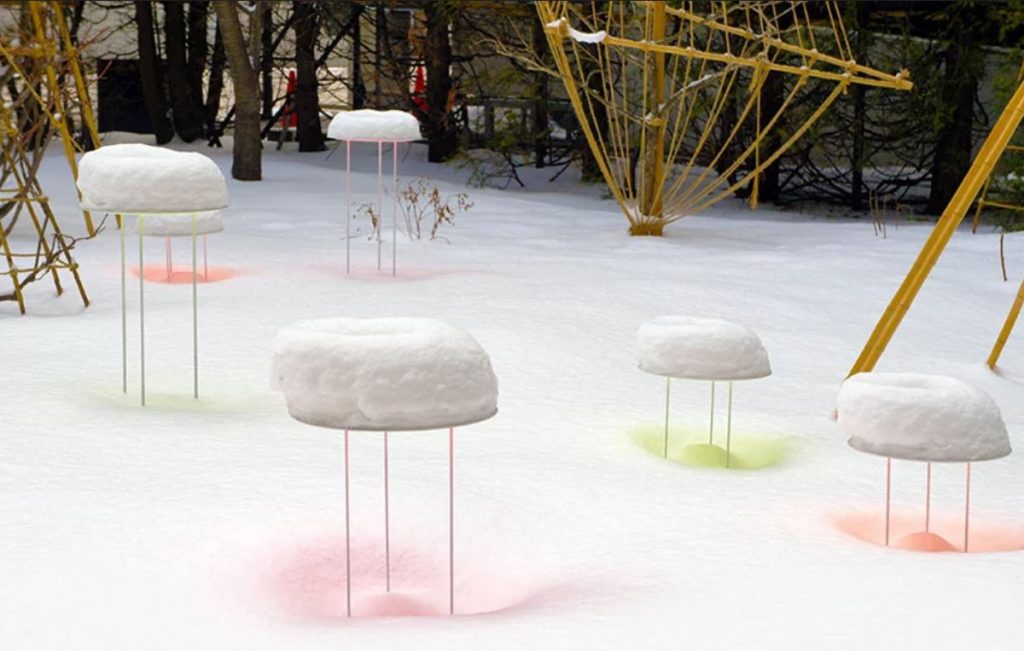 The artworks have mainly been installed in the city of Sapporo, where snow piles up about 6 metres high every winter. Conceived to convey 'memories of winter', they consist of iron objects with fluorescent paint applied to their bottom in order to display the vivid reflections on the snow. Every day the installation appears differently, depending on the amount of snow and sunlight.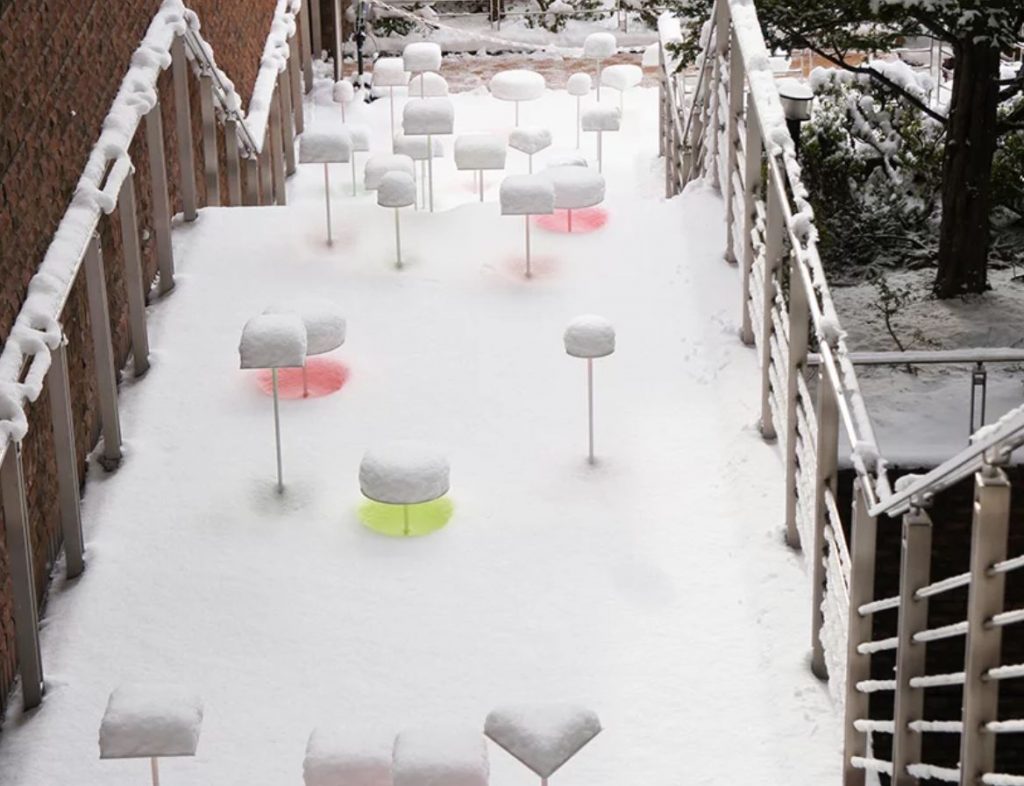 The artist strives to collaborate with nature and let the natural context influence the installations, hoping to start a new approach to winter art.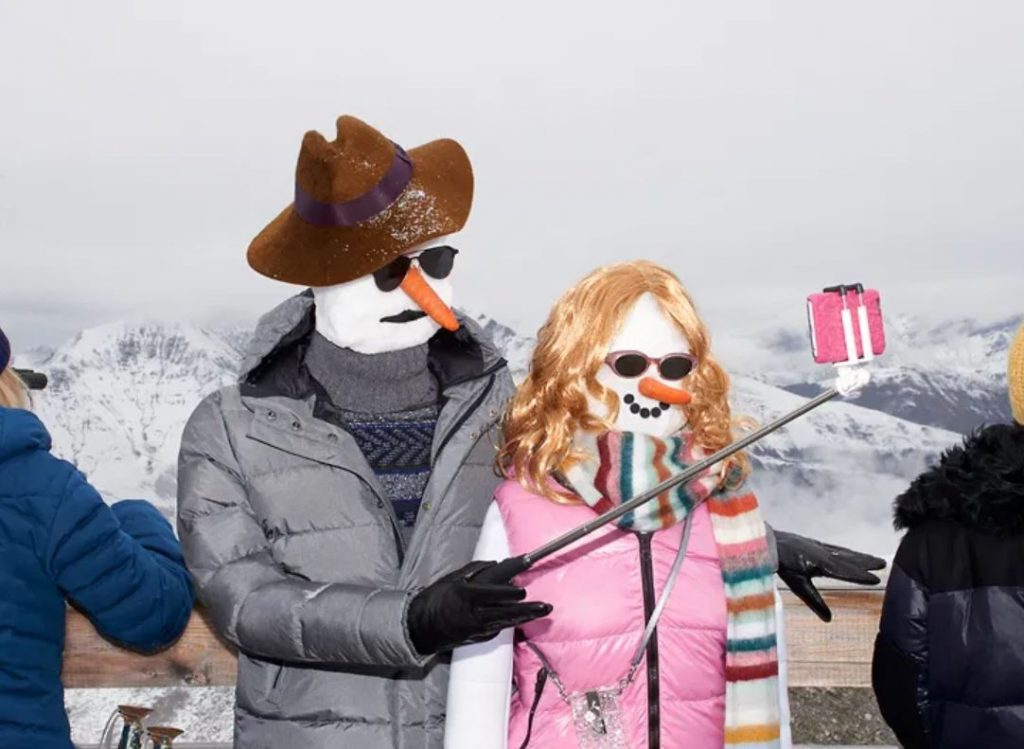 Amsterdam-based photographer Mirka Laura Severa has definitely found a different approach to winter photo shoots. She has built snowmen and snowwomen to pose for her shoot for SZ Magazin at the Hinterlux Glacier in Austria.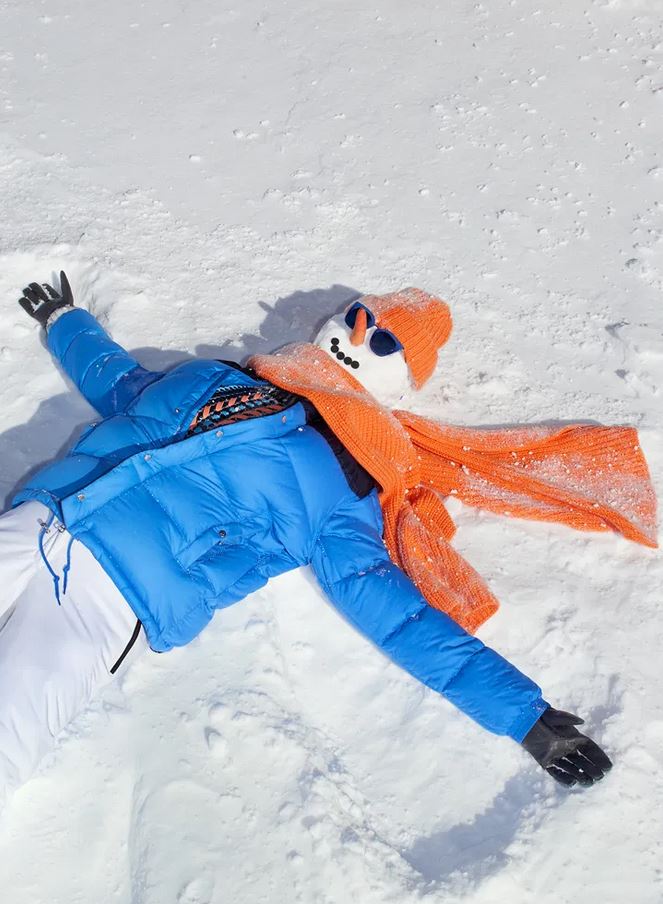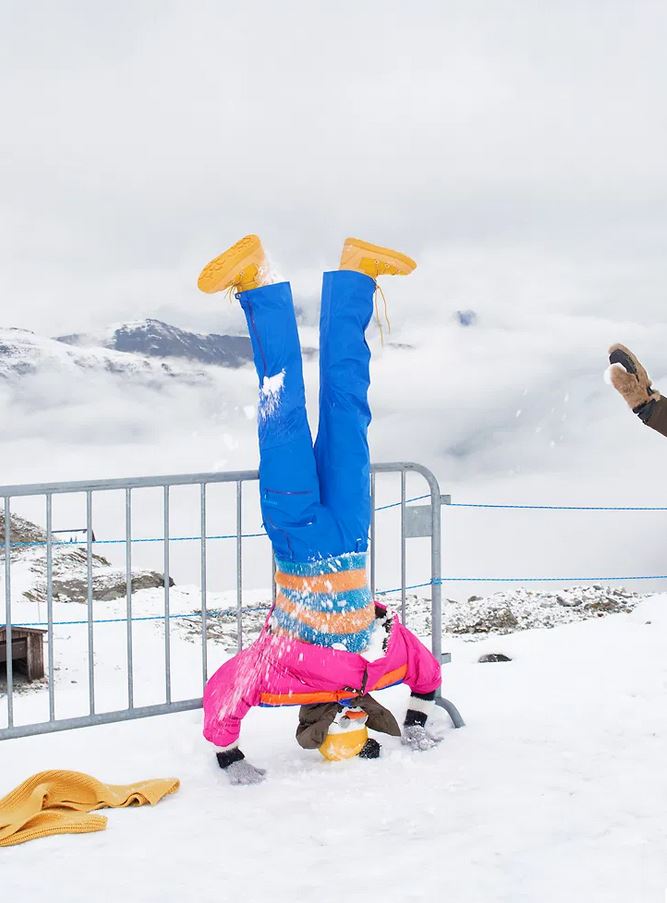 The snowpeople in the pictures, each with their own character carefully devised by the photographer before the shoot, are dressed in winter jackets and cold weather accessories and portrayed skiing, performing headstands in the snow, and taking selfies.