Did you know that an average user unlocks their phone upwards of 110 times per day? With this post we continue our exploration of designer objects that urge users to direct their attention away from their gadgets and towards more worthwhile activities, like enjoying a moment of self-reflection at home or in the big outdoors.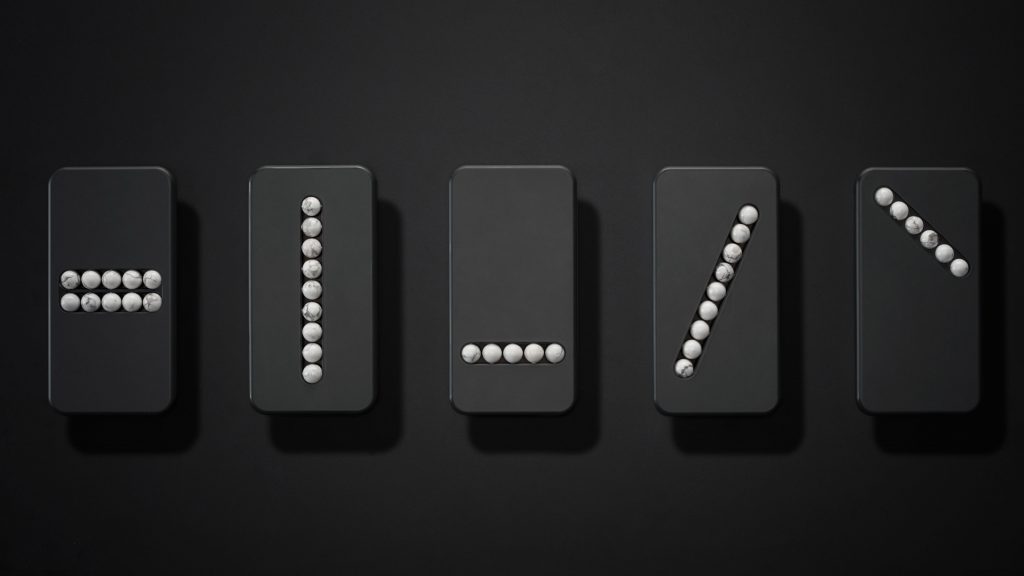 New York fashion brand The Arrivals has used the effect of the Faraday Cage to create a puffer jacket that blocks cellular and GPS signals on smartphones, to encourage wearers to disconnect from their devices and go offline in order to enjoy the surrounding environment.
Created in 1836 by English scientist Michael Faraday and named after him, the Faraday cage is an electromagnetic-proof mesh shield of anti-conductive materials that blocked all electromagnetic transmission.
The parka's chest pocket is lined in a combination of polyester, copper and nickel, and blocks radio-frequency identification (RFID), Near Field Communication (NFC), electromagnetic fields (EMR and EMF) and radiation signals.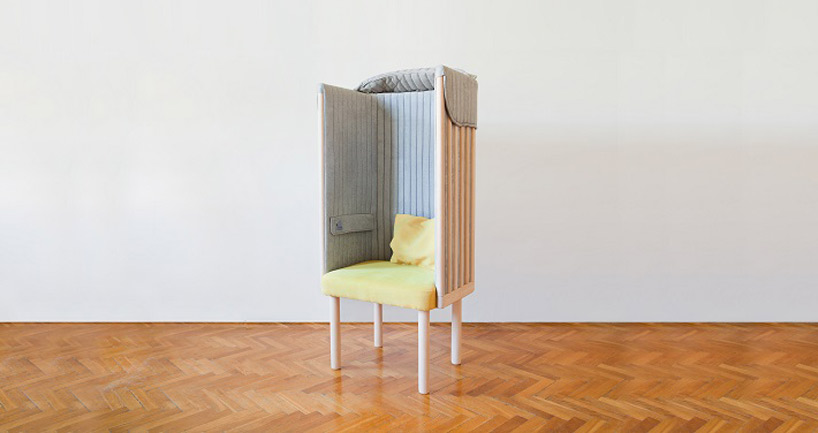 Warsaw-based product and furniture designer Agata Nowak utilizes the same principle for her offline chair, No Smartphones Allowed. Intending to break the addiction of smartphone use, the piece includes a specially made pocket that blocks all mobile and WI-FI signals.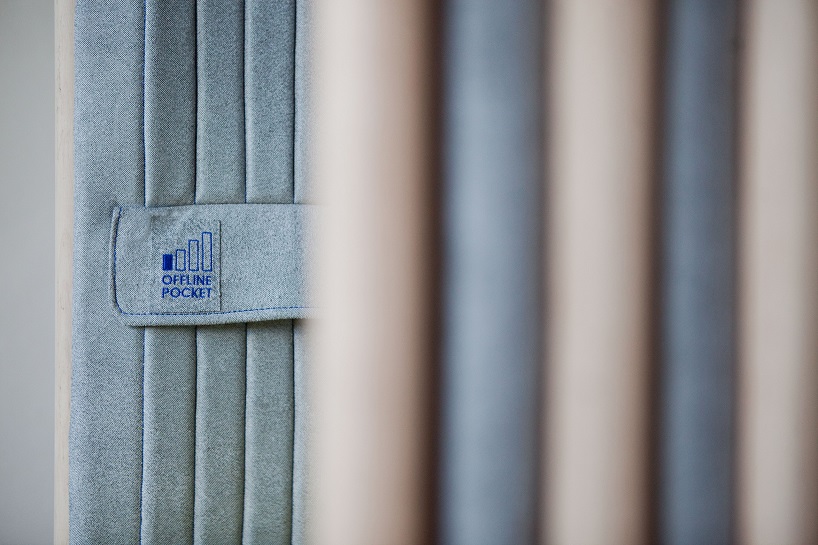 The chair is available in a variety of finishes and dimensions, all of them upholstered in soft felt-like material, which together with the piece's tall enclosing sides, provides a cozy and comfortable space that hugs the user who might feel anxiety and withdrawal when disconnected from their smartphone. A removable piece of fabric on top of the chair provides an even more intimate setting.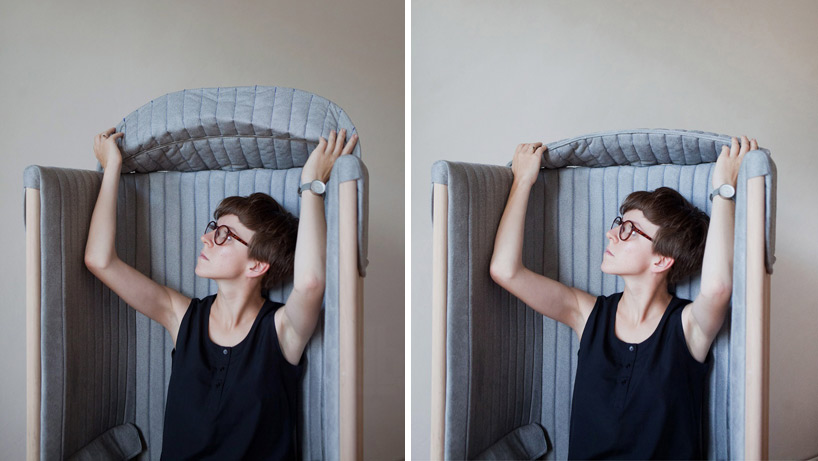 Offline Chair is a perfect solution both for providing some privacy in a crowded work  with its numerous distractions and enabling a quiet evening at home doing something offline.
Even if you need a more radical solution, take a look at Substitute Phones by Vienna-based designer Klemens Schillinger. The series features five therapeutic phone-like objects, which use stone beads to imitate different motions used for smart devices, such as scrolling, zooming, and swiping.
Made from a relatively heavy polyoxymethylene (POM) plastic, also known as acetal, the Substitute Phones also replicate the weight of an ordinary smartphone to make the imitation more convincing. The sets of marble-like beads that are integrated into the case are crafted from the natural stone Howlith.
The objects intend to help frequent smartphone users cope with withdrawal symptoms when away from their devices, by providing physical stimulation as a substitute for phone usage. According to the designer, his ambition is to stop 'checking behavior', when people feel the urge to check their phone in social situations, even if they are not expecting a specific message or call