While the trend for working from home has seen a gradual increase in recent years, the global pandemic has accelerated this shift. Since the beginning of the coronavirus crisis, distanced desks and laptop stands have populated our living rooms and saturated any shared space. For those working from home who struggle to integrate work equipment within their current home setting, which is often squeezed to the minimum, designers offer unconventional and versatile solutions to suit "modern day living" as people demand more from their homes.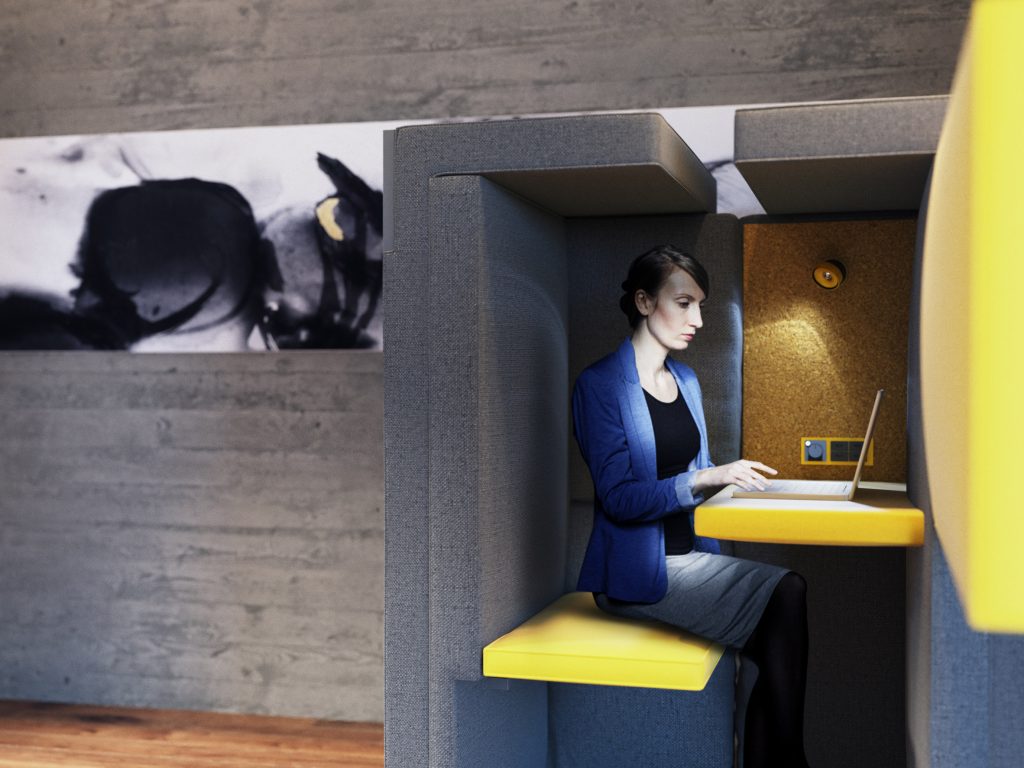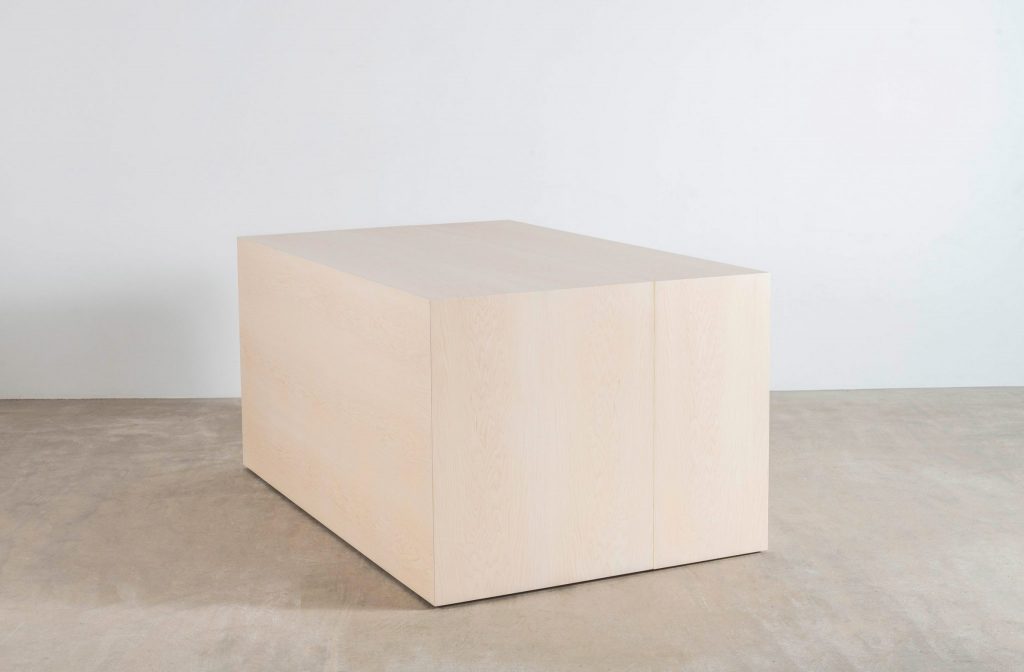 As part of the Design Museum's Connected project at London Design Festival 2020, Netherlands-based designer Sabine Marcelis has created Candy Cubicle, a desk that hides its contents inside a wooden box when they are not in use. The project called for nine international designers to develop a wooden desk and chair set up to suit their "new ways of working from and living at home" during lockdown.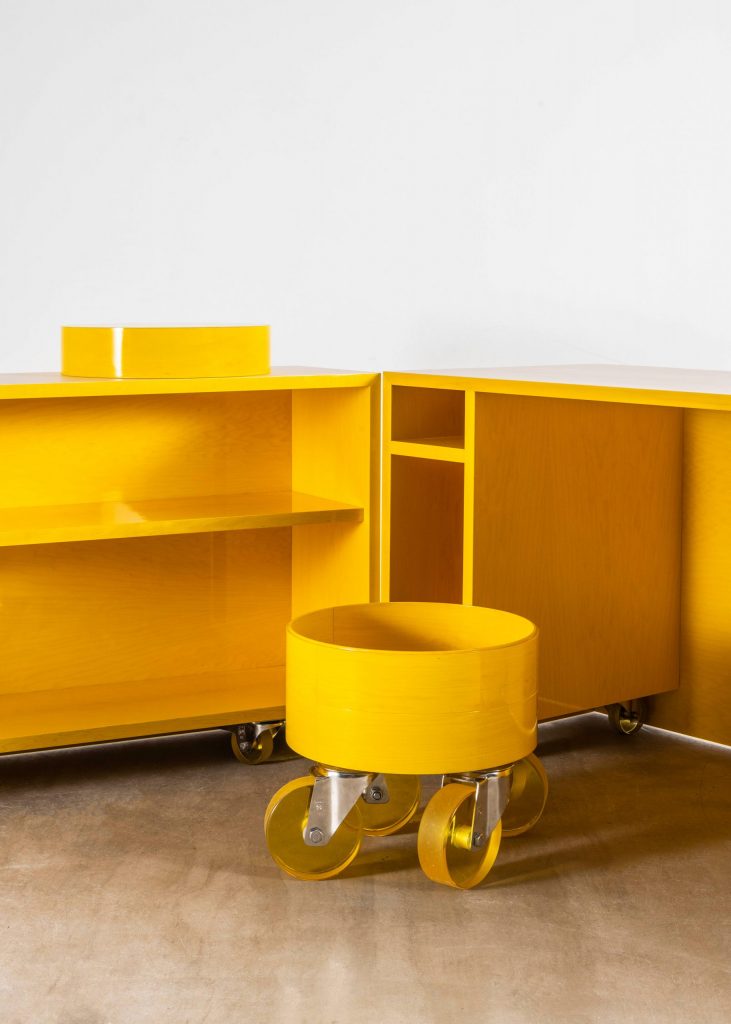 Having to share a loft with her partner, an architect who works from home, and a newborn baby, Marcelis didn't want to be constantly confronted with work equipment. Her solution features a minimal box made of Maplewood that can be opened along a central axis, transforming it from a block into an L-shaped desk setup. The desk, as well as the drawer trolley and matching cylindrical stool nestled within it, sit on transparent resin wheels, so they can be moved around to accommodate the user's needs. There is storage space for books and documents on side of the cubicle and space for computer on the opposite.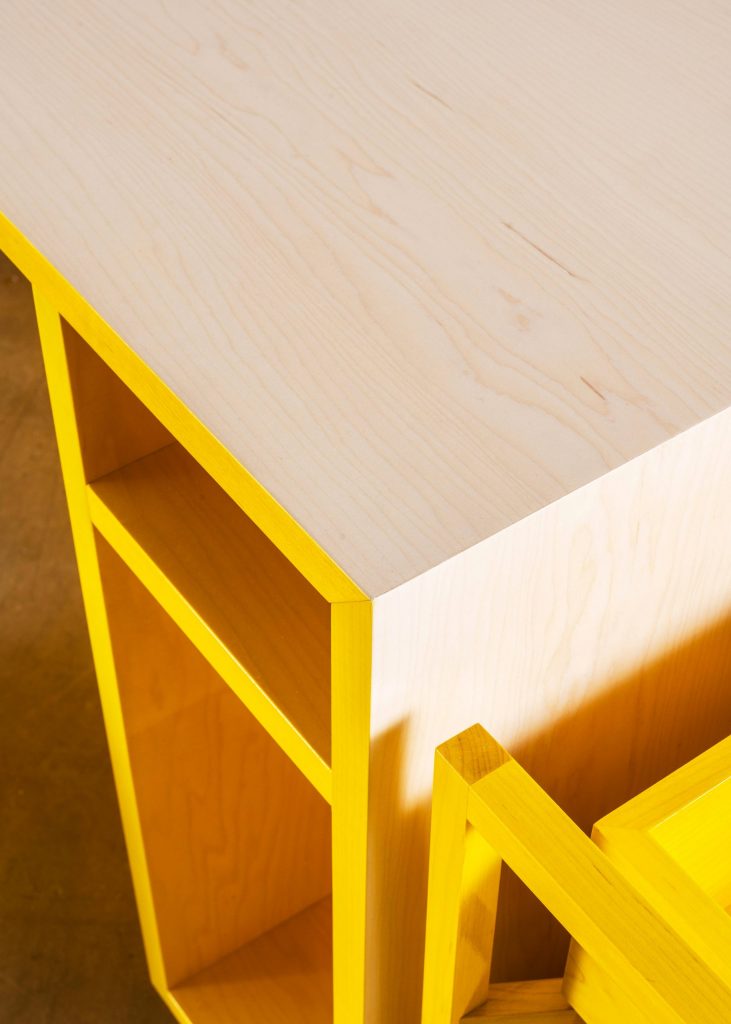 While the box is finished in a muted white colour, internally it is covered in a high gloss yellow varnish as a reference to a scene from the movie Pulp Fiction, in which John Travolta's character peers into a briefcase but all the audience can see is a golden glow emanating from within.
London-based architecture and design practice Jak Studio has prototyped a "home workplace of the future". This multi-functional piece named L20 is an L-shaped sofa that can not only be pulled out into a bed but can also be transformed into a private office space or meeting pod utilizing a simple "quick release" mechanism. This is done by sliding the two parts along integrated rails, changing them from a horizontal to a vertical position.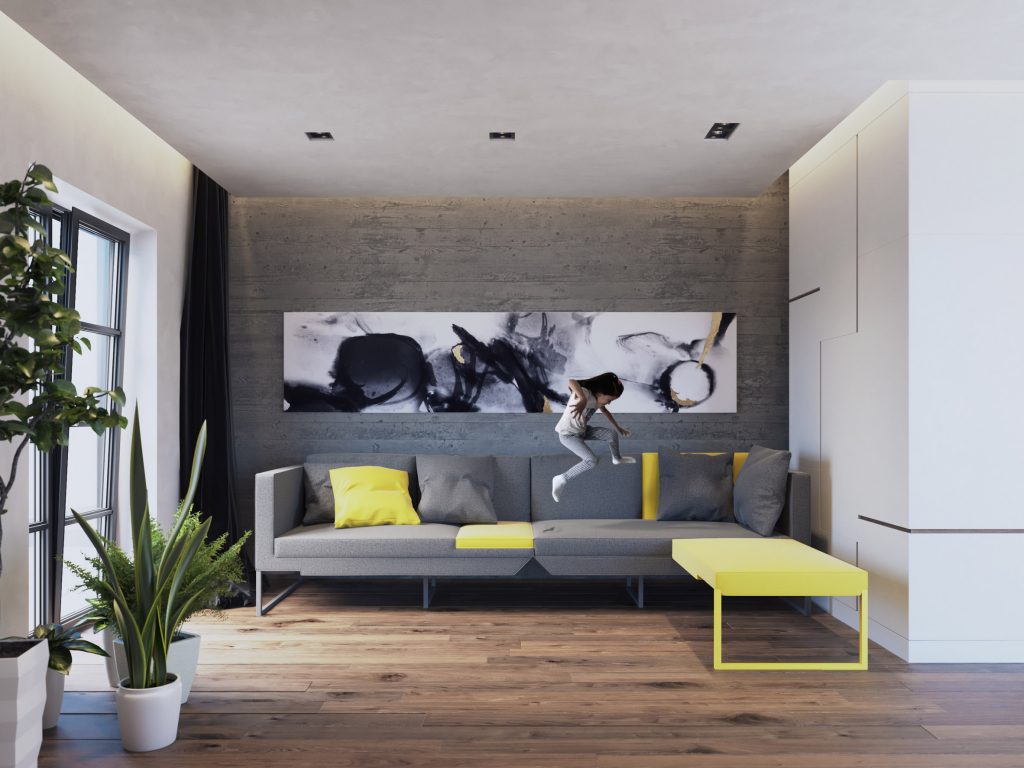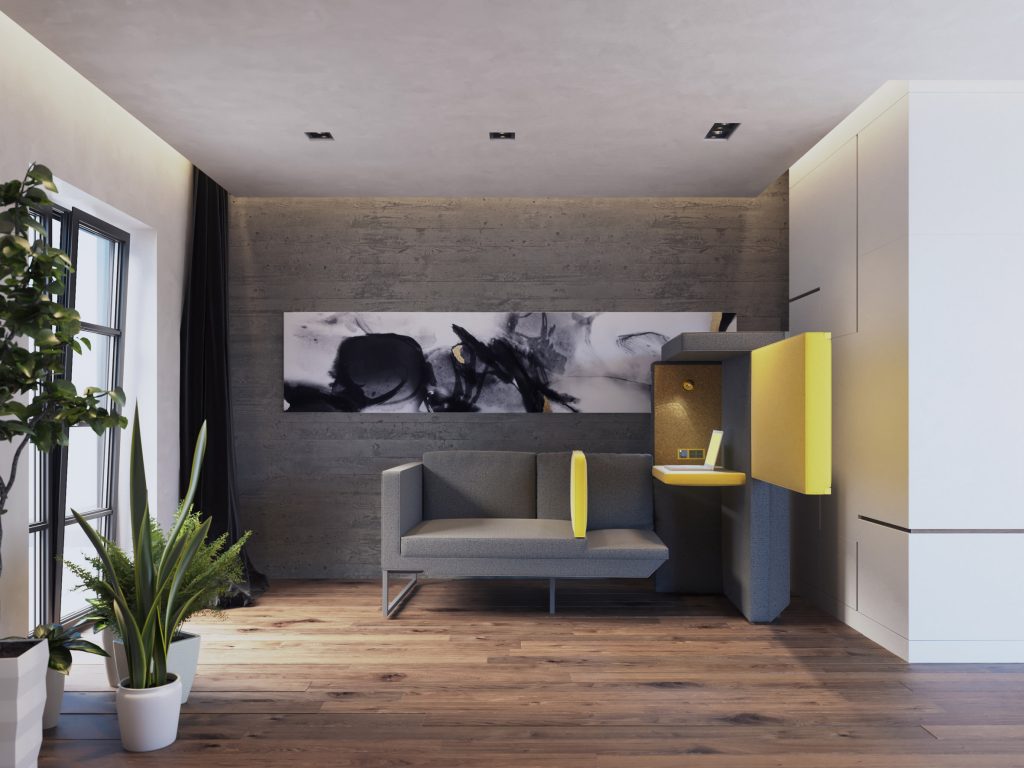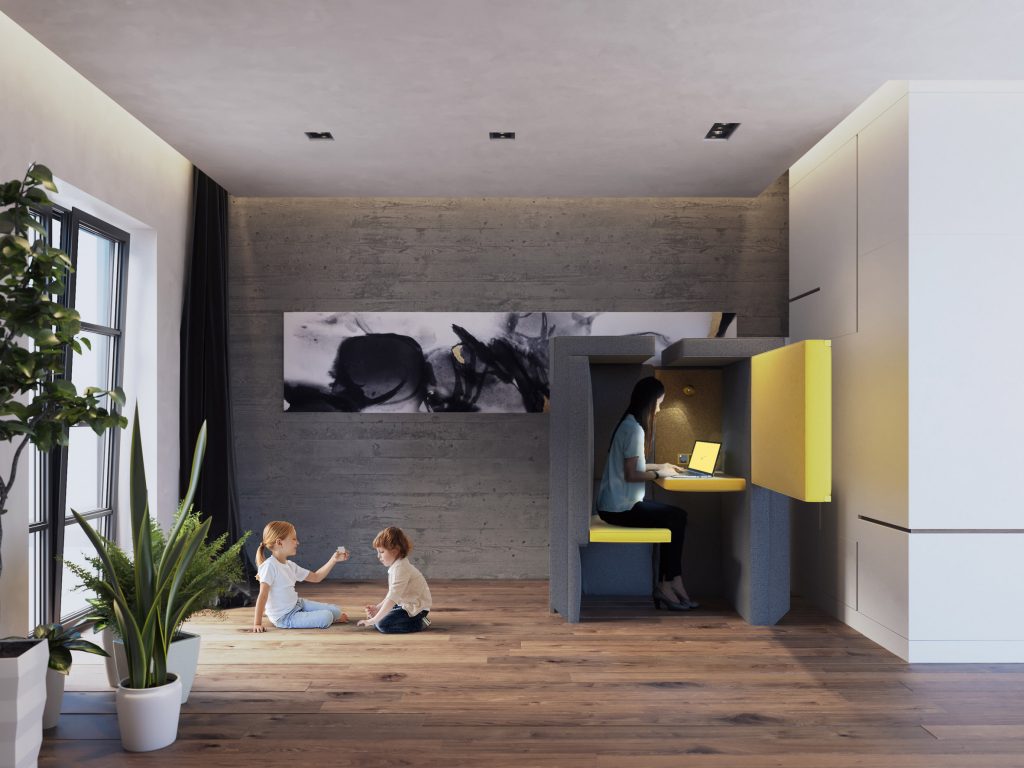 The pod features a drop-down desk, a reading light, a USB port and laptop charging points. A cork noticeboard is hidden underneath the fold-out desk panel that doubles as a back rest when in its sofa format. The sofa's fabric also works as noise control, making the concept suitable for conference calls or making it easier to concentrate when used in a private office mode.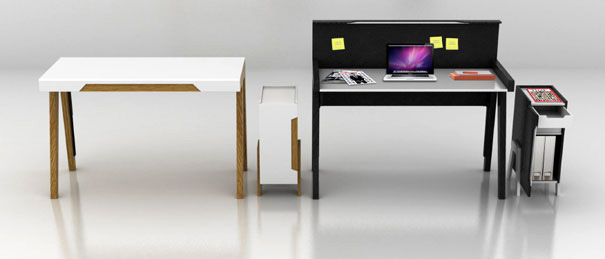 Those who do not have a private office within their home would agree that an open desk in a bedroom or a living room might be rather annoying, looking like a misfit amongst the backdrop. The Buro desk designed by London-based designer Keith Xianrong Zheng for British furniture manufacturer Habitat can help redefine the office-home boundaries. The desk is something that can be transformed from working mode and then back into hiding mode, altering into an elegant side table.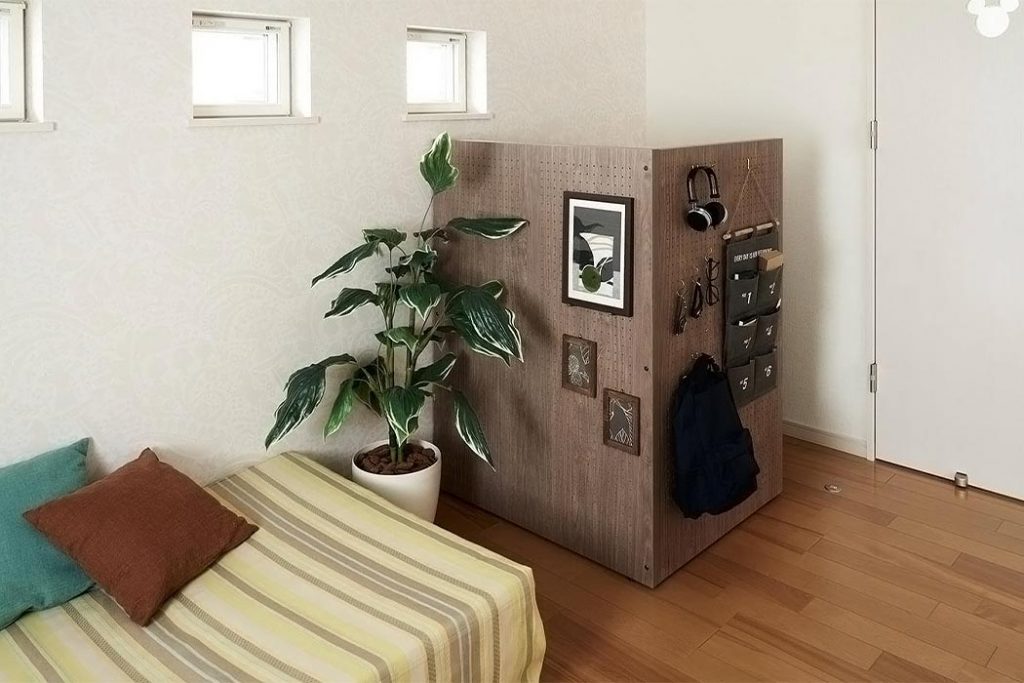 Panasonic has come up with a different solution to draw boundaries between work and home life. Their Komoru cubicle launched this September encompasses two main structural components – a desk and a partition that can be easily assembled in 15 minutes as a quick way to create a private work corner for those living in a shared space.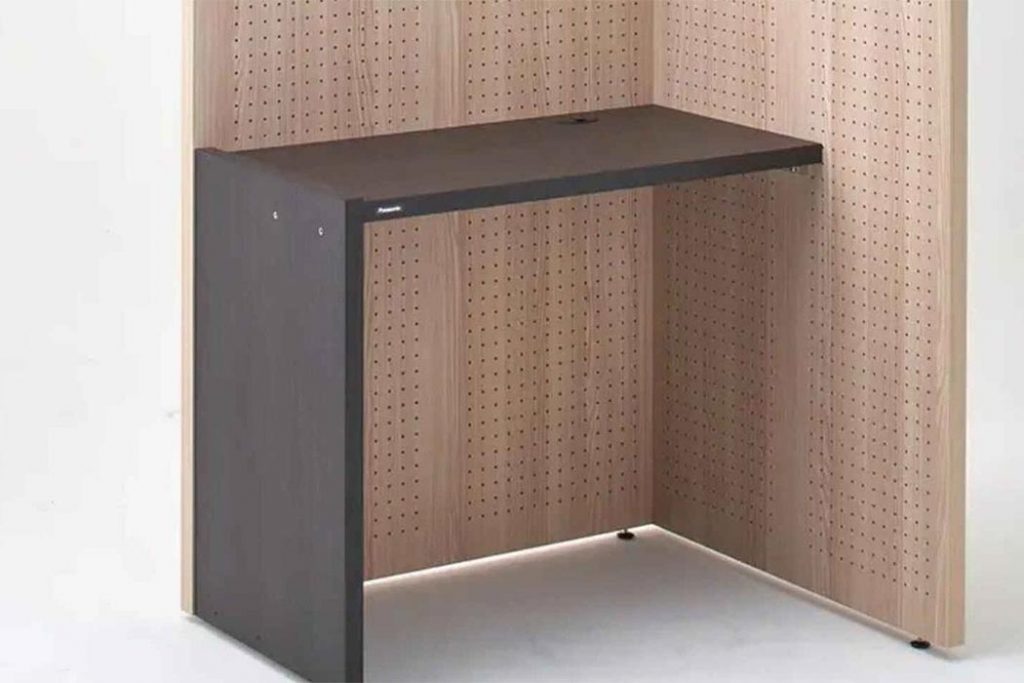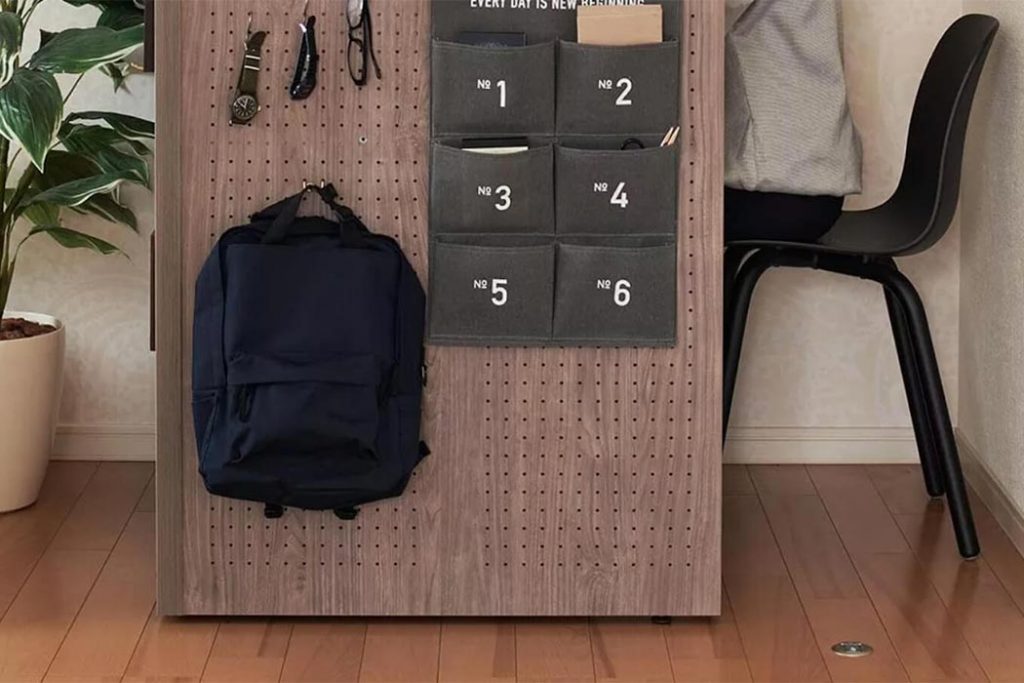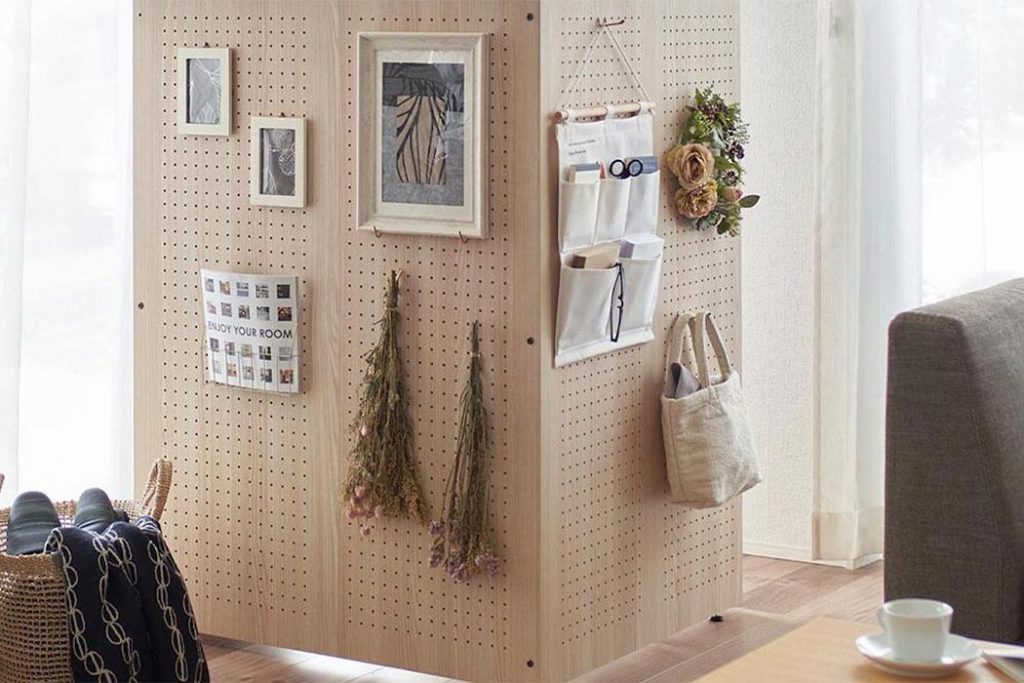 Unlike a traditional office cubicle, Komoru is four feet tall, which allows the user to see over the partition walls while still sitting at your desk. Thoughtful design details like the perforations in the panels and hooks help keep the desk clutter-free and make the most of the walls by hanging smaller accessories like headphones, post-its and stationary on the side.