In recent years, urban farming has become a global trend, and is continuing to grow. The idea of growing foods with a high nutritional value within a city environment can mean a healthier diet, stronger local economies, direct contact with food producers for those who like buying local, and even lower carbon emissions. We have selected some projects aiming to boost the local residents' nutritional profile, from basic DIY solutions to complex aeroponics systems.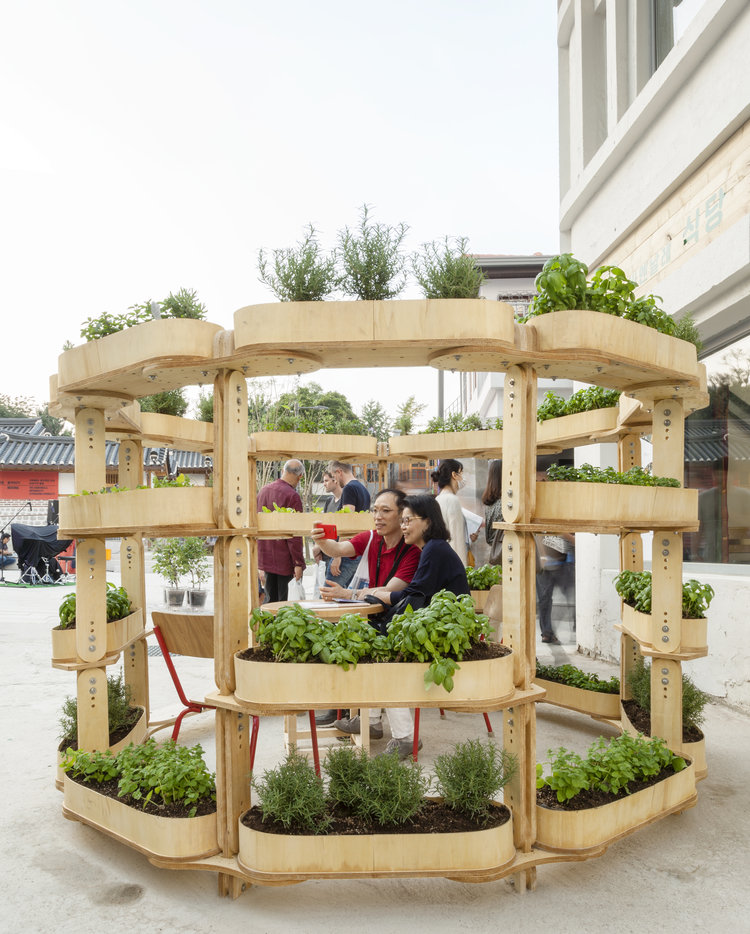 Danish firm Husum & Lindholm Architects, run by architects Sine Lindholm and Mads-Ulrik Husum, has developed an urban farming system that can be assembled using six plywood components, which include a standard-sized planting box, shelves and fixings.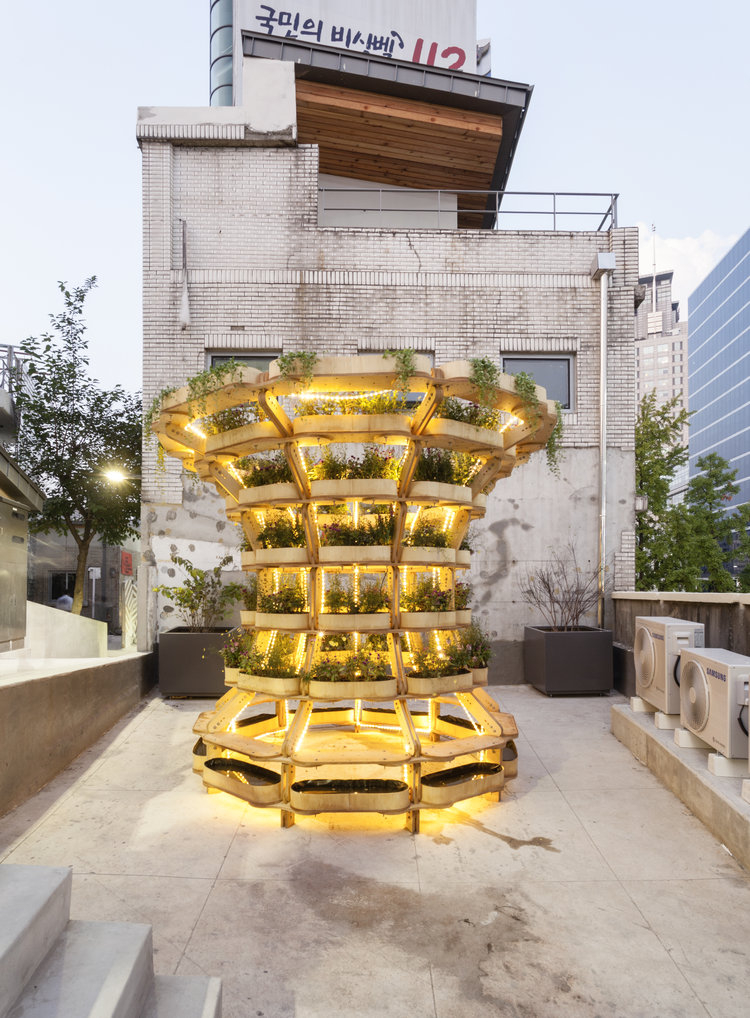 Named Growmore, the modular system allows urban dwellers to build their own mini gardens and farms for local food production from a series of simple plywood planters that can be bolted together by pivotal joints. Pretty much like Lego parts, the Growmore components can be rotated vertically and horizontally, making the system totally flexible to fit in a wide range of different spaces.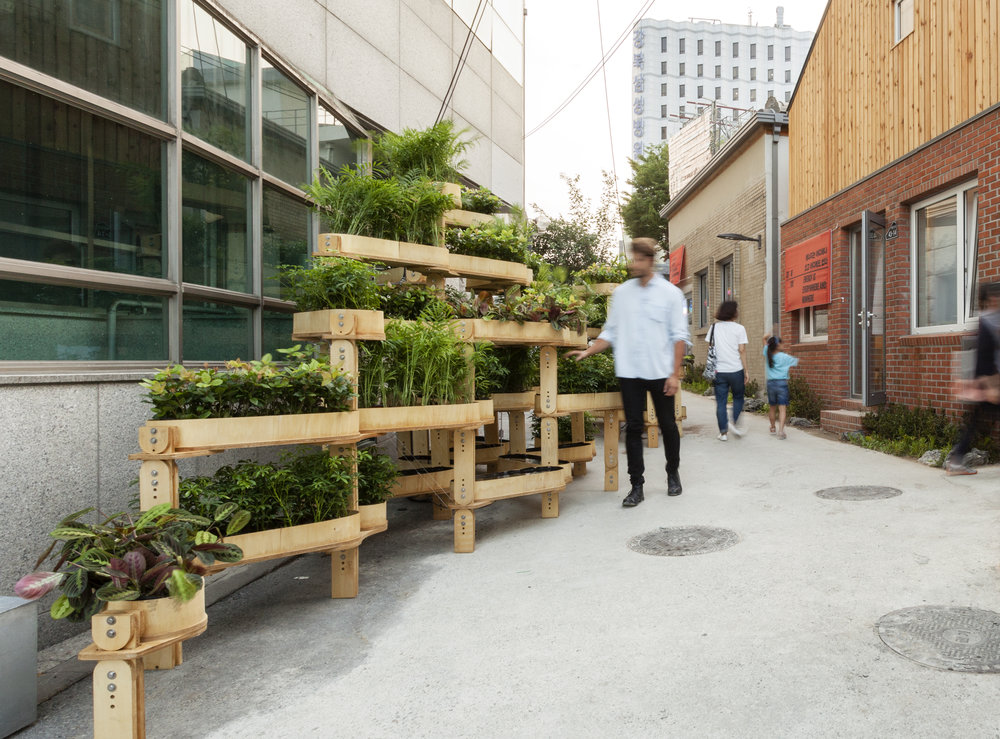 According to the designers, Growmore structures can be installed indoors or outdoors, be used for dividing spaces or as a quick way of building up a very airy and transparent space. They plan to make the design open-source, so anyone with a CNC machine can produce the plywood components for building a freestyle plant-covered structure that suits their needs.
Framlab, an innovation studio based in Bergen and New York City, has envisioned a systematic community-based urban farming intervention for Brooklyn. by combining the flexibility of modularity with the efficiency of aeroponic growth systems, the Glasir project offers self-regulating, vertical farming structures that can provide neighborhoods with affordable, local produce year-round.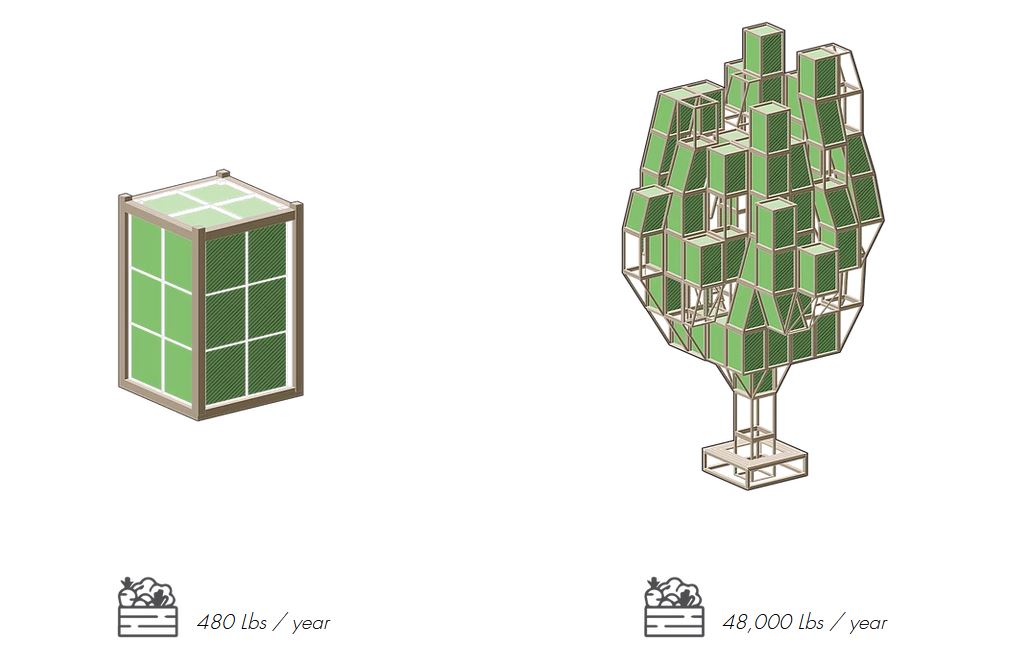 The design comprises a single trunk that can "grow" through developing new tiers of various options of "branches", which include ten modules — five growth modules, three production modules, and two access modules. All units can interconnect, enabling the system to assemble into an endless number of configurations. The designers claim that the Glasir urban farming system provides high-yield, local production of greens and vegetables, while engaging with the streetscape as a distinct new urban figure.
With its two foot square footprint, Glasir can be erected anywhere in the city where a regular tree can be planted, while its modular architecture affords great flexibility and allows each structure to conform to local context and constraints. Apart from offering the local residents a choice of locally grown vegetables and greens, the project also plays an important role of creating visibility and awareness around the importance of locally grown foods.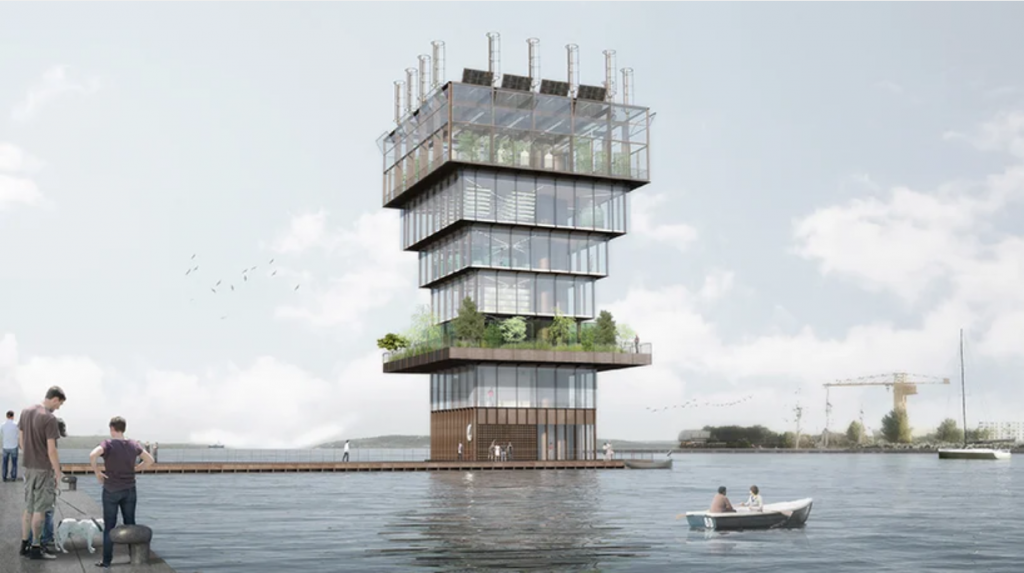 The Superfarm concept by the French studio NAB recreates a whole ecosystem within an urban environment. The proposal envisions a six-storey off-grid building, with each floor featuring different cultures, such as seaweed culture, beekeeping, insect farming, aquaponics, as well as various greenhouse cultivations.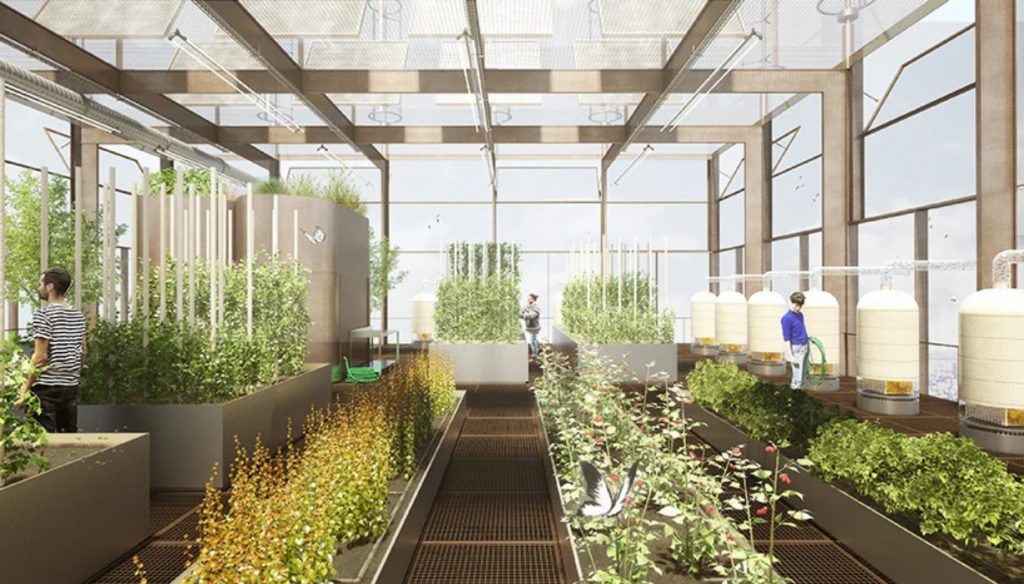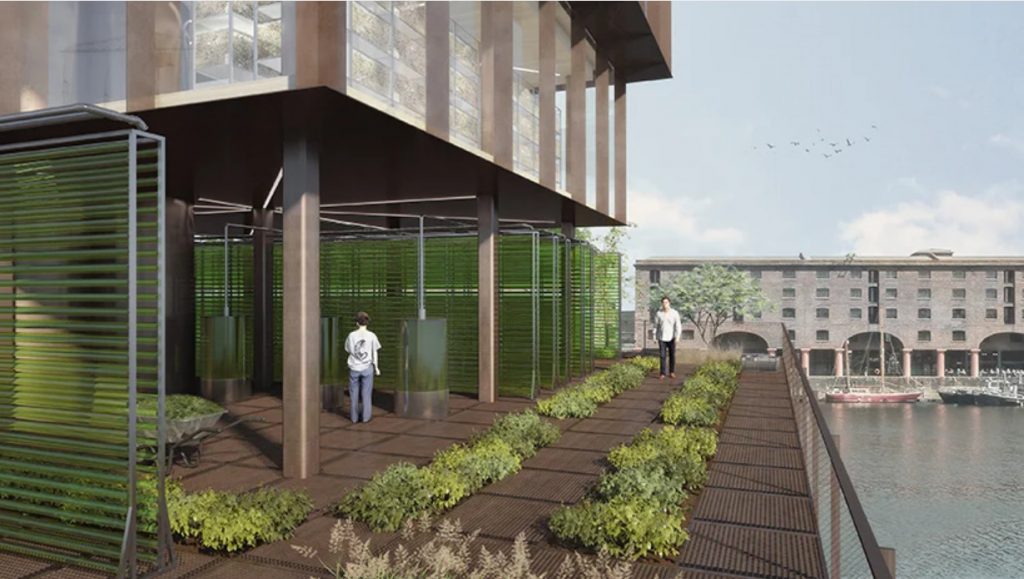 With a footprint as small as 12m by 12m surface, each level of the Superfarm is developed to increase in area with each consequent floor, which enables gaining the maximum floor area with minimum impact on the site. Solar panels and wind turbines on the top of the structure will provide energy to power the building.
The studio proposes a footbridge proving an easy access for local residents to the farm's sales area. Also, a storage area for dry goods and cold rooms for perishable goods have been imagined.
Additionally, the concept aspires to combat unemployment and revive the local economy on a neighborhood scale.