Table tennis is really a game for everyone. People of all ages and physical strength can play it and compete equally with each other. The sport doesn't cost much and it surely is the perfect stress-relief. And it can be design-driven too! We have selected a number of ping pong tables which are something between social sculptures and a sport facility, creating social links through a medium accessible to all: play.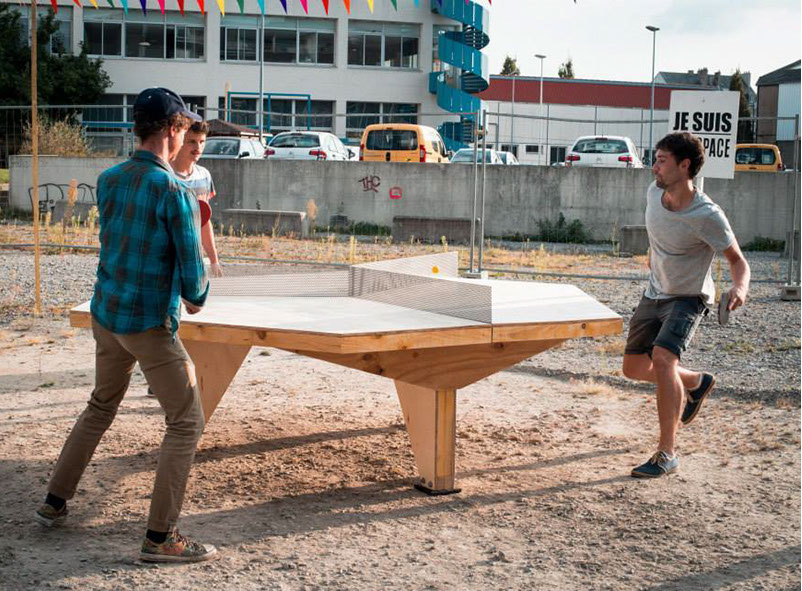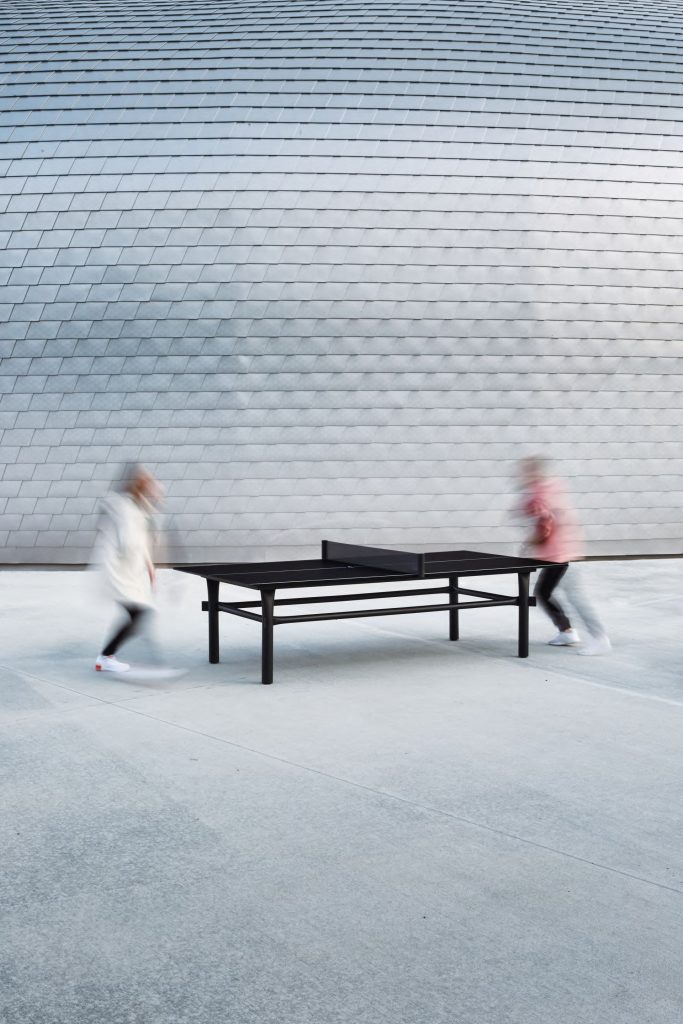 Marshmallow ping pong table by Adam Štok and Monika Kozderková of Czech Republic based Studio Vono is a compromise between minimalism, functionality and brutalist metal design.
If you have ever held a marshmallow between your fingers and pressed it, you will understand where the table took its name, once you see the bent metal pipes on which it stands. The frame of the table is made utilizing the technology of flattening the metal pipes with the help of a hydraulic press. As a result they look very light, as if they were made of inflated balloons.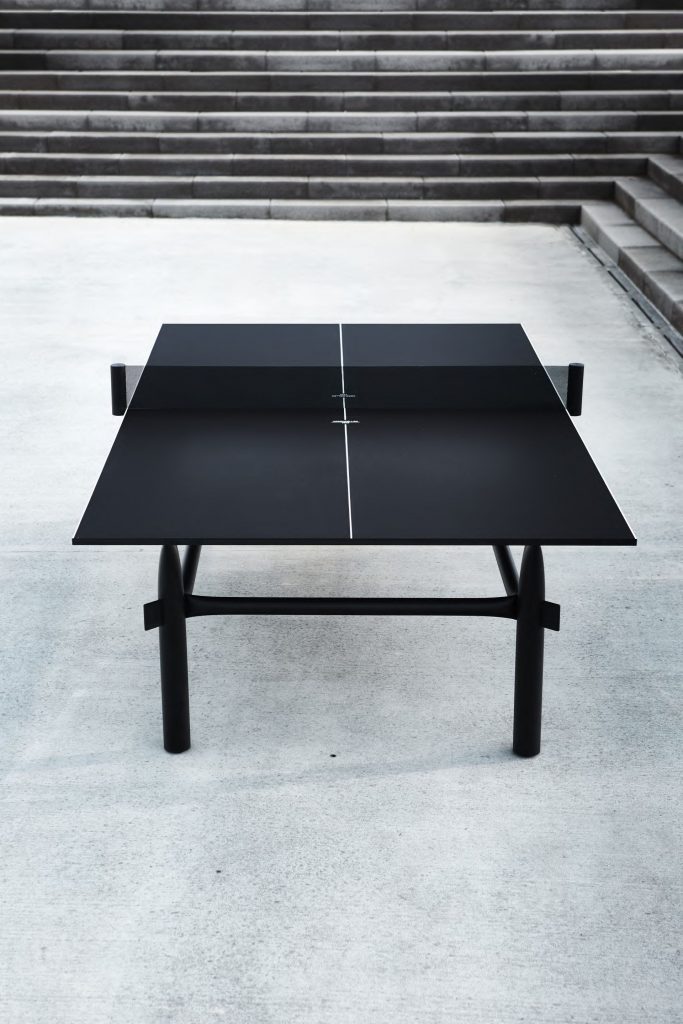 Conceived as a dominant element for interiors, the Marshmallow table appears to be a functional freestanding sculpture that can become a centerpiece in formal and public spaces.
To slow the game down and make the rallies longer, London-based designer Ron Arad has created a ping pong table using ten Silestone quartz surfacing slabs. Titled 10 Layers, it comprises a huge concave surface made of ten different layers that become perfect circles in sharp, contrasting colours. The layered stone and the CNC milling allowed Arad to make the table curved in all directions.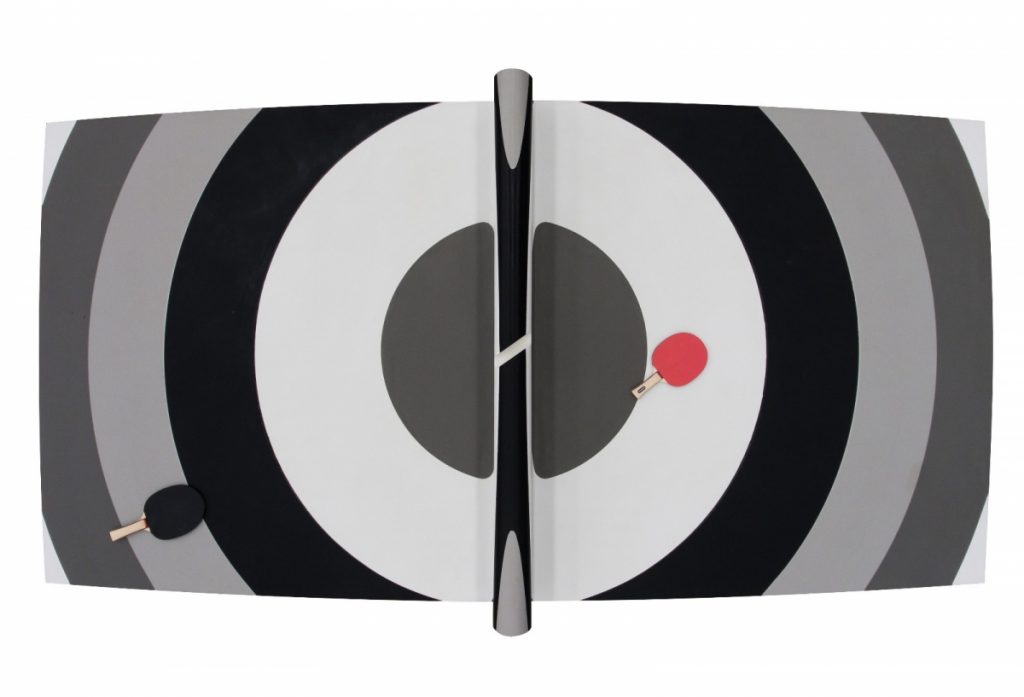 Originally, the material produced by Cosentino plant is intended for a completely different purpose – cladding a tower. The designer was so much fascinated by its properties that he has sculpted a beautiful piece that re-interprets the traditional game of ping pong.
French duo Exercice has come further totally reinventing or rather foregoing the rules of the game.  As part of their Playground project which aims to install various playful works in urban space, they have developed Ping Pong Pang, a series of ping pong tables and paddles with a twist. Without pre-established rules, they develop the imagination and dialogue to invent rules together.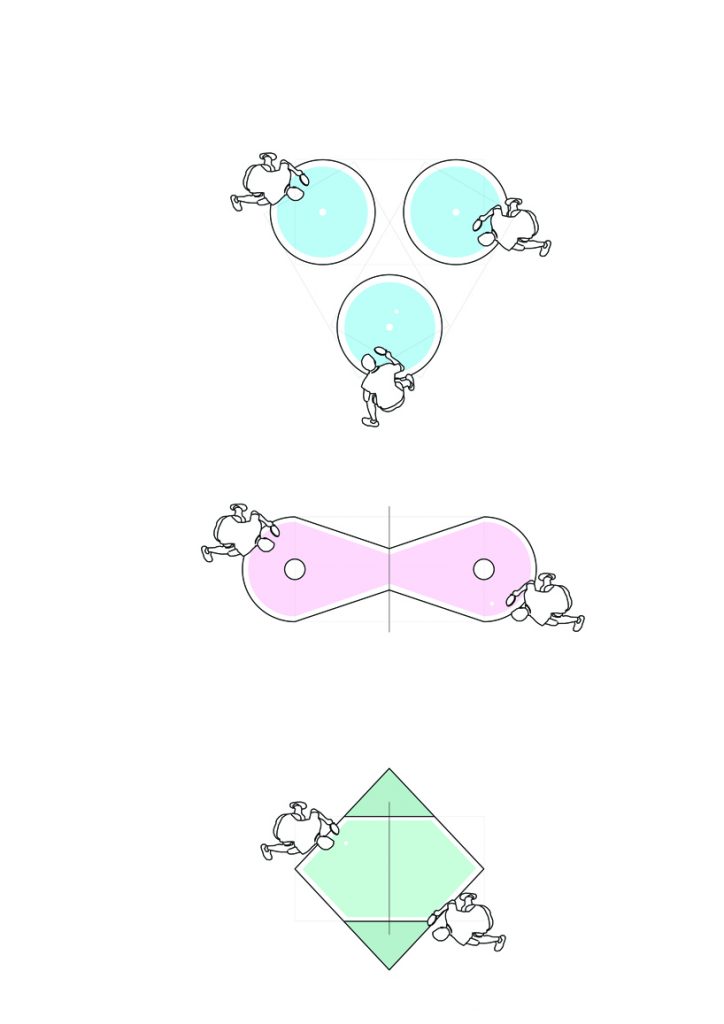 Taking the traditional objects as a starting point, the duo has built three different ping pong tables. The first one takes inspiration from the notion of triolectics devised by Danish Situationist Asger Jorn that can be simply explained in three-sided football. Using the table, the players must ensure that the ball crosses the gap between tables rather than the net.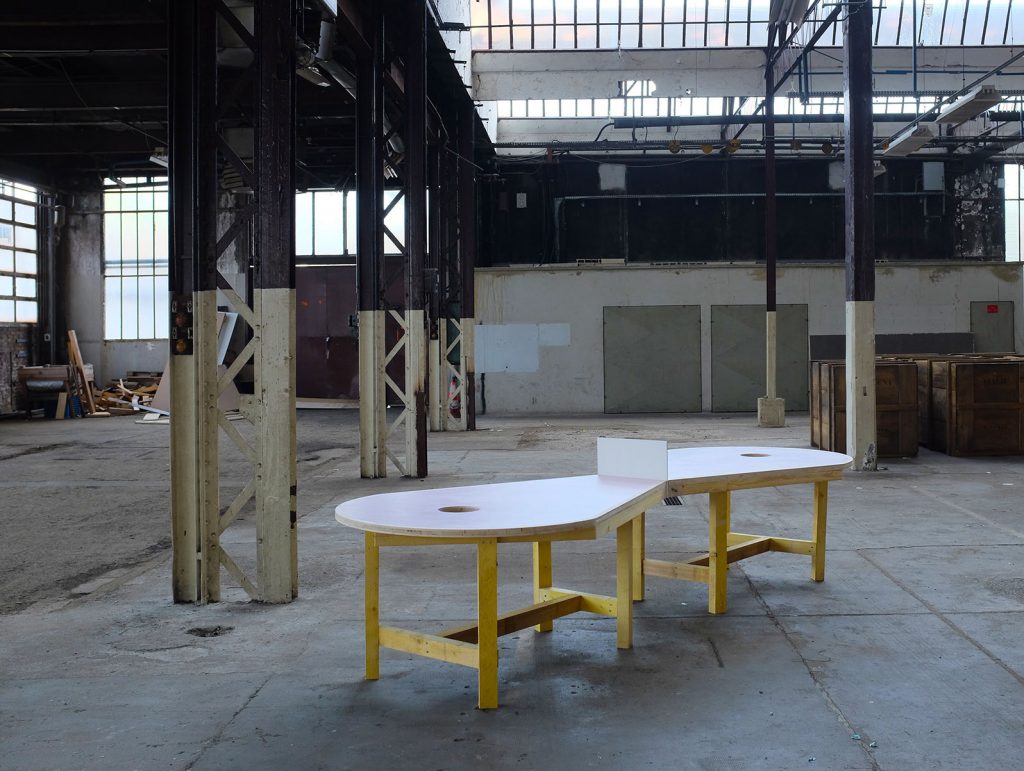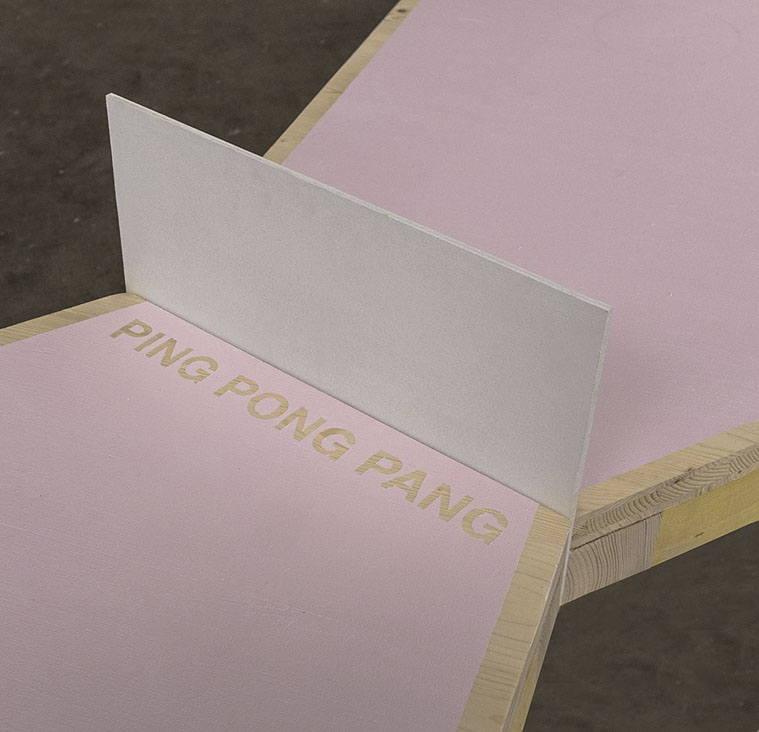 The second table is reminiscent of beer pong, suggesting the players must aim to get the ball in the holes on either side; while the third piece incorporates a futurist design with a surrounding border that affords a surprising rebound.
The players can choose from twelve reimagined paddle design that feature a long and thin bat, a star-shaped one and even one with a hole in the middle, just to name a few. These are also intended to encourage an imaginative and fun approach to a traditional game.