A bookshelf is an extremely practical piece of furniture and is rarely treated as statement objects design-wise. However, aiming to change this typology, contemporary product designers try to make shelving as important as any other furniture in the room.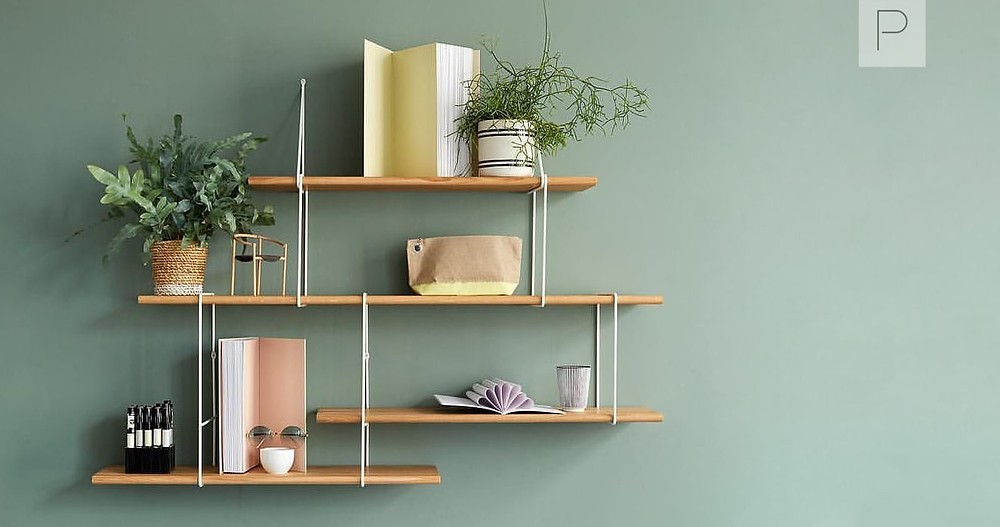 The Arch collection of wall-mounted shelves designed by local Note Design Studio for Swedish furniture brand Fogia feature half-moon shapes created by bent wooden supports. The studio referenced various architectural constructions to develop the supporting arches, which cast curved shadows once the shelves are mounted.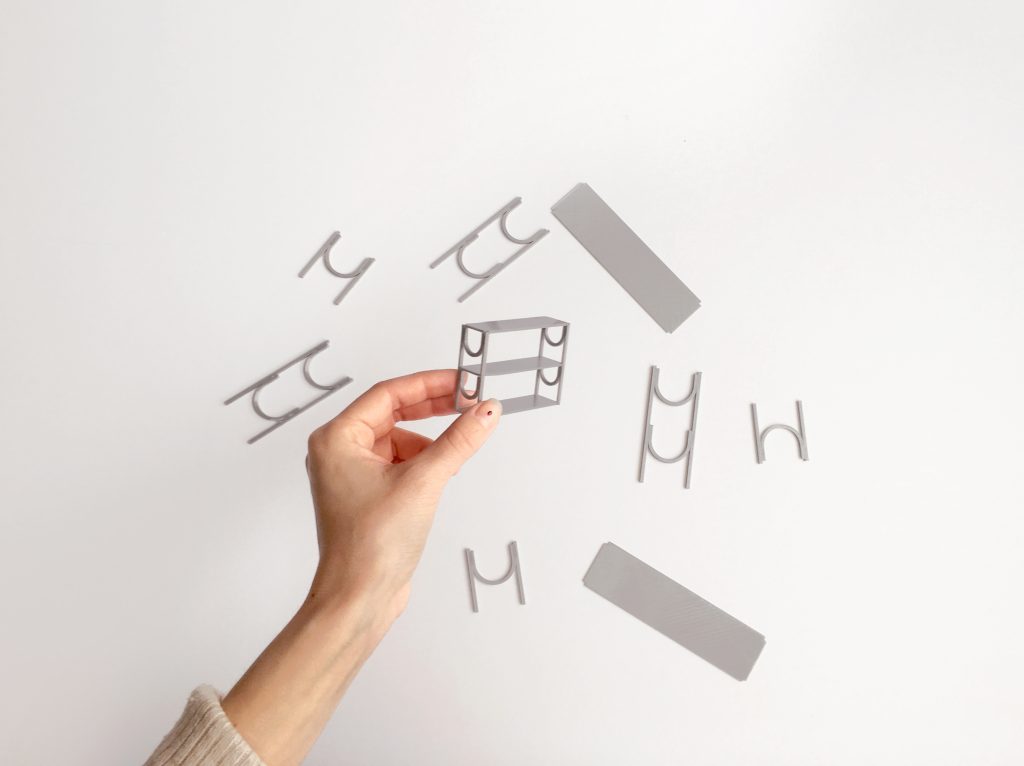 Using bent wood made it possible to keep the structure light and also a part of the architectural expression. The elegant versatile shelving comes in natural and black-stained oak and consists of separate sections of various heights and widths, allowing the user to rearrange different kinds of settings depending of their needs.
The units can be assembled in different configurations, with taller options for books and more narrowly spaced ones offering storage for smaller objects.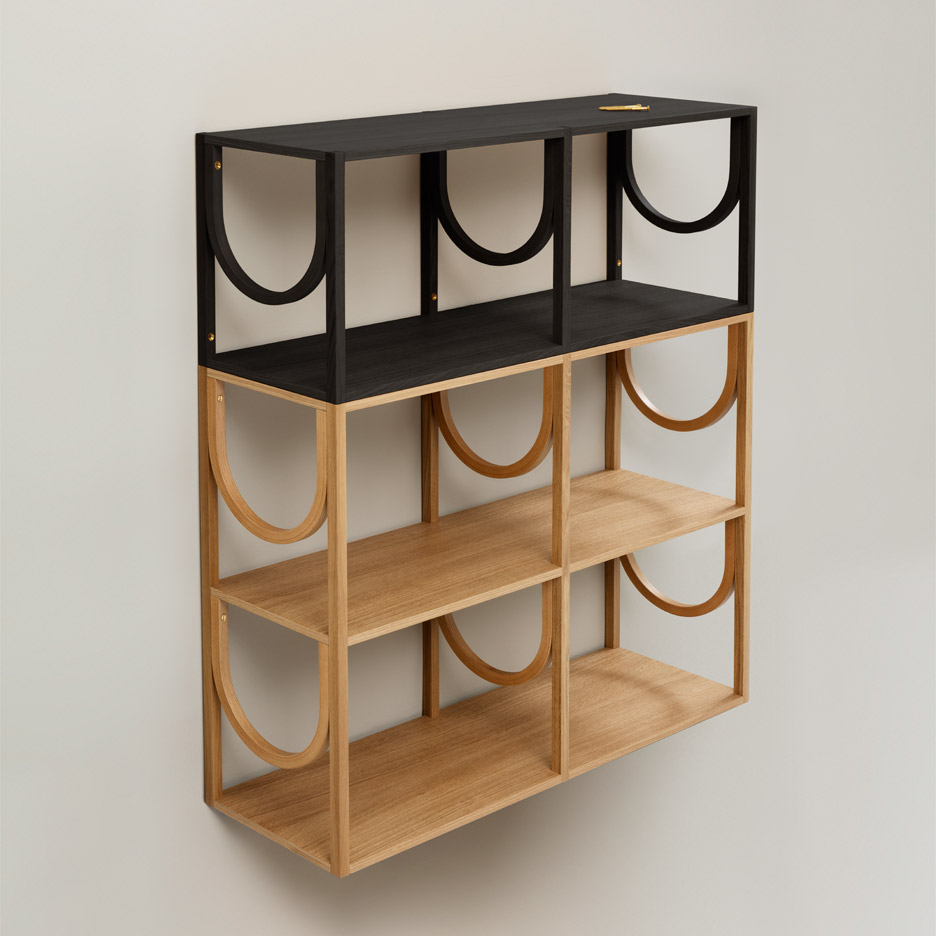 "We want this to be a bookshelf that you bring with you wherever you move, howsoever you live, through your whole life," says the studio.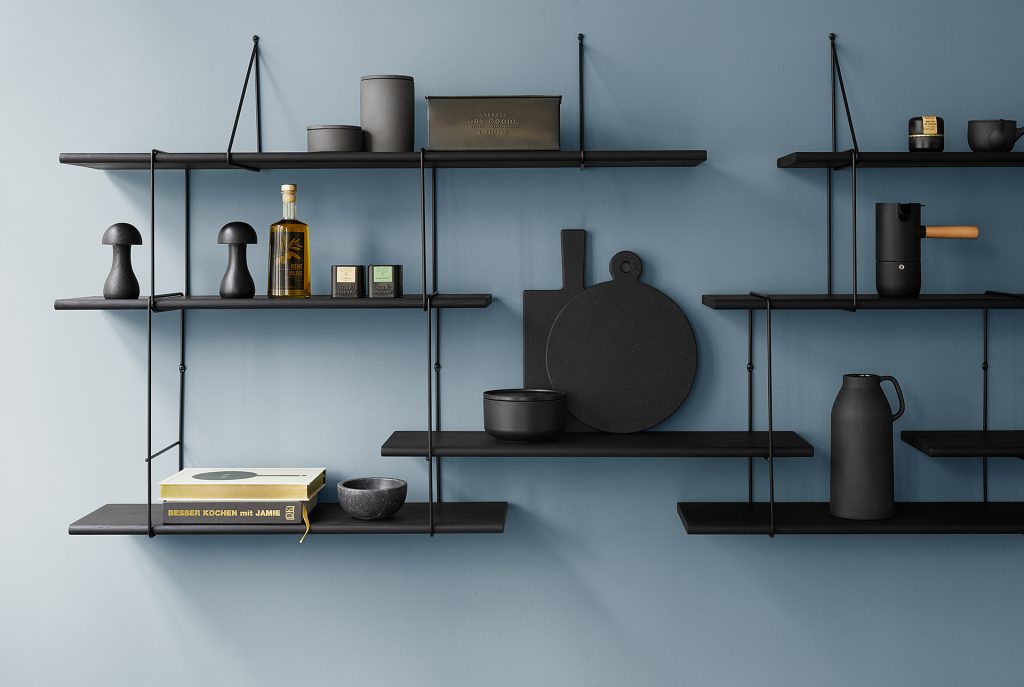 The Link shelving system by Berlin design firm Studio Hausen is equally light and customizable. Conceived as an update of the "classic string shelf", it ash wood boards with thin black steel mounting brackets. Some of the brackets can be attached to a wall, while others create a suspension system between the shelves.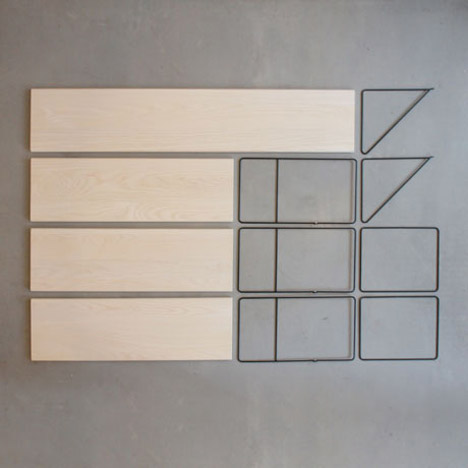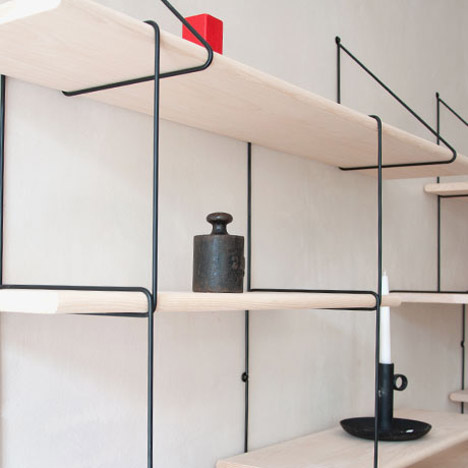 The four shelves in each set are the same width and depth, but come in two different lengths, while the brackets are available in three different options – one triangular, one square and one rectangular. The modularity and an amazing simple design principle enable the user to a variety of assembly possibilities: asymmetrical, highreaching, or laid out lengthwise, thus creating an individual environment.
Purchasing additional parts, the customer can arrange the elements of the shelf adapted to their needs and space requirements and reconfigure the system over time
Ukrainian designer Max Voytenko, founder of Ukraine design practice Line Studio, has created a collection of wall-mounted shelving designed to resemble a drawing of a folded sheet of paper.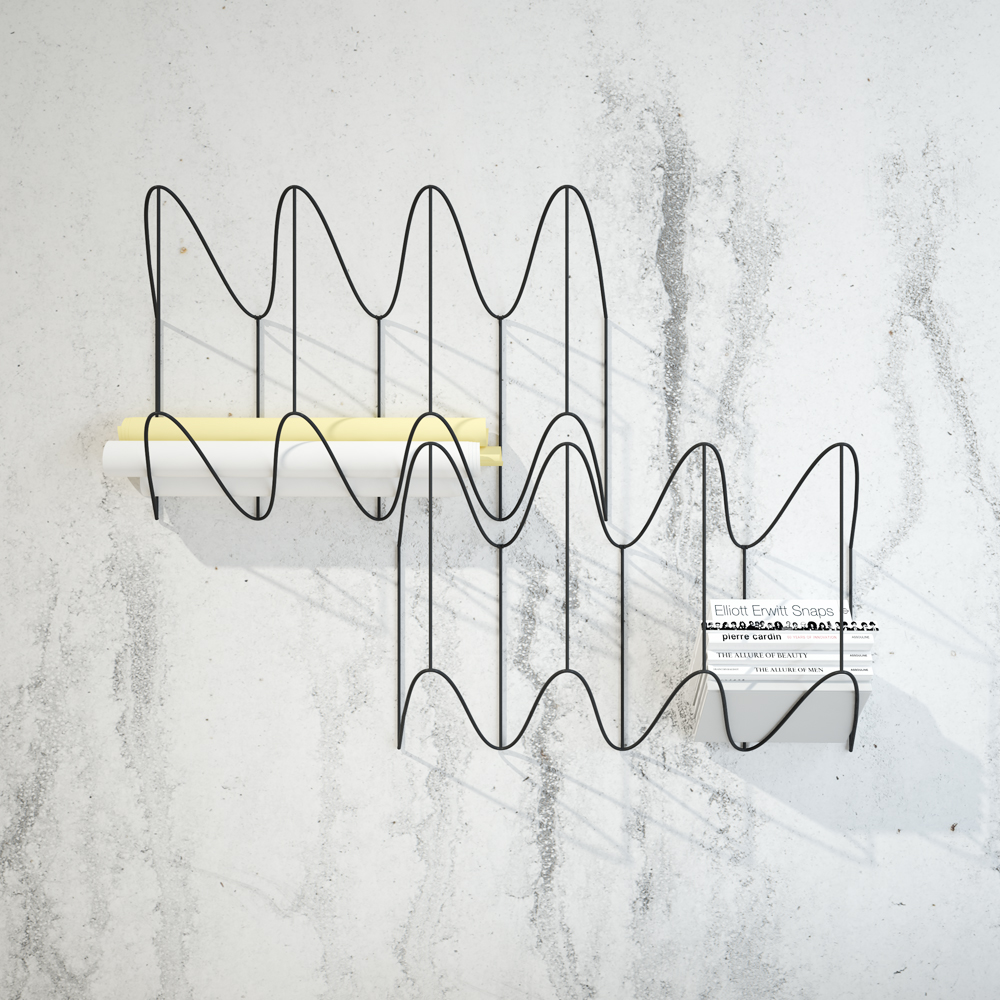 Available in black, white, yellow and blue versions, the graphic Kroll shelves are made from powder-coated bent steel rods that appear as graphic representations of waves. Three zigzagging sections with different quantity of waves can be used singly, or linked together to create different configurations.
Chilean designer Sebastian Errazuriz based in New York city has chosen a more sophisticated way to make shelving a centerpiece in a room.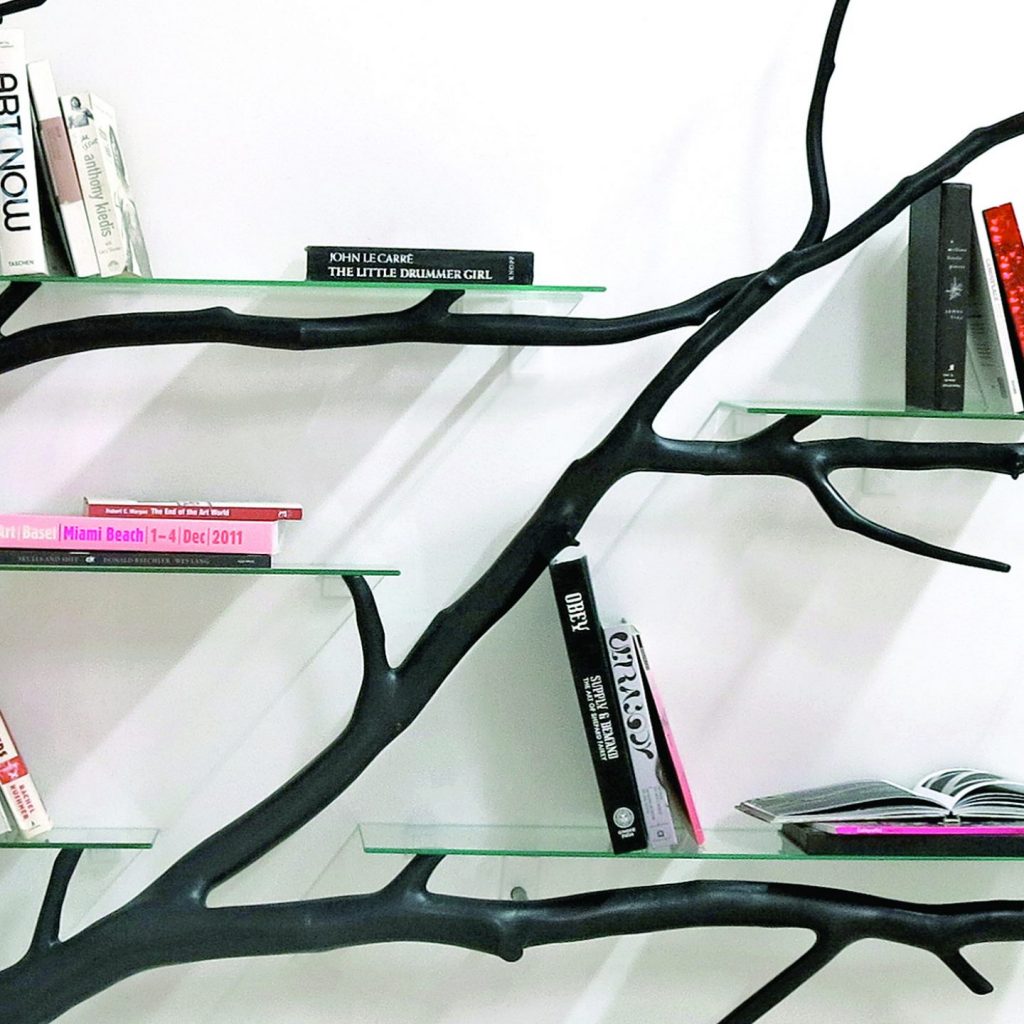 His Bilbao design features a single tree branch with added glass plates to store small objects. It has got its name from the street in Santiago where the artist found a branch that had broken off a fallen tree. After the branch taken to the workshop, it was re-adapted to be mounted onto a wall and start a nes life as a shelf. The shelf is part of the Tree series, which attempts to let the natural forms found in nature dictate the majority of design.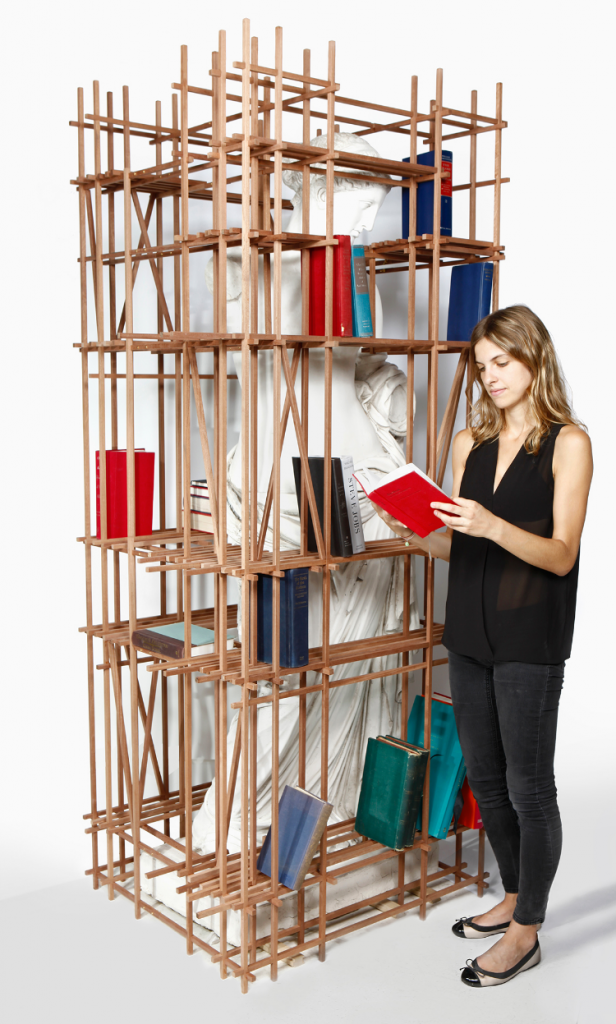 In contrast, Antiquity limited-edition series transforms Greek and Roman masterpieces from renowned museums into functioning bookshelves blurring the boundary between art and design, the sacred and the mundane. The iconic sculptures are 3D scanned, digitally manipulated, re-cast in marble and enveloped in a wooden 'scaffold' that functions as shelving.
Find more statement shelving systems here