Electric scooter is a simple, compact, energy-efficient, environmentally friendly vehicle that could be used to travel short distances. Now that they gain more and more popularity as the solution to traffic woes, product designers are looking for new opportunities to create a stylish e-scooter design, easy to ride no matter the skill level of the rider.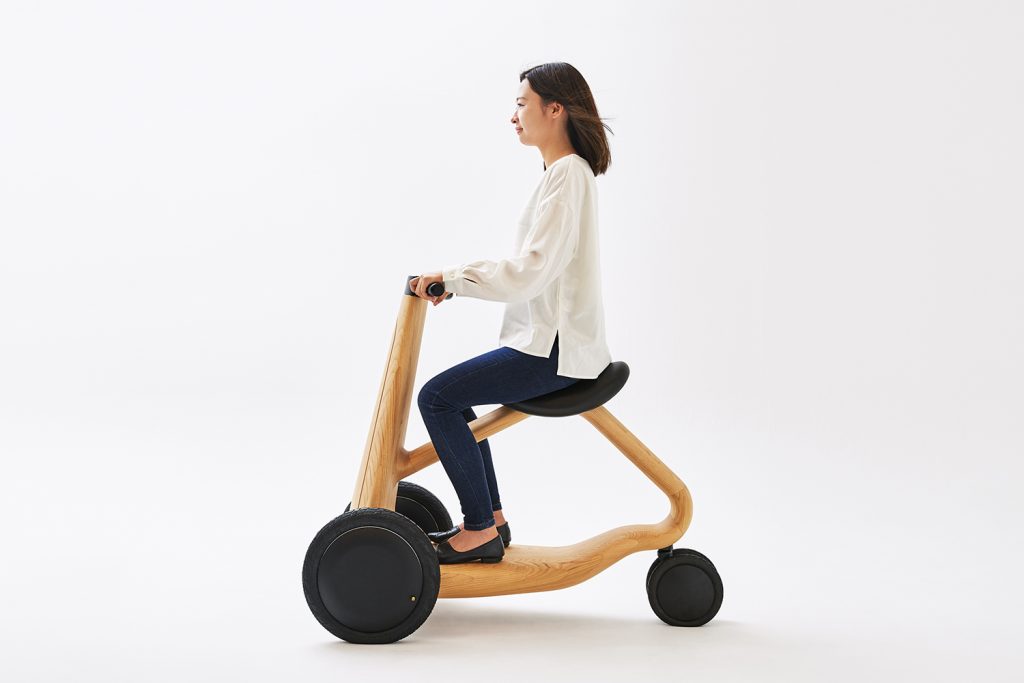 So is Stator, a modern self balancing electric vehicle designed to simplify personal transportation. Developed by the brand's in-house designer Nathan Allen, it boasts a bold look that is fully customizable through its components.
Designed to cater for the audiences like college age students that do not have a car but need to get to and from school or around a large campus and youth who are not receiving drivers license altogether, the e-scooter features extreme off-the-line torque and speeds up to 30 mph with a 20-mile range. High output lithium batteries are located in the base to power an efficient 1000W geared hub motor housed within the rear wheel.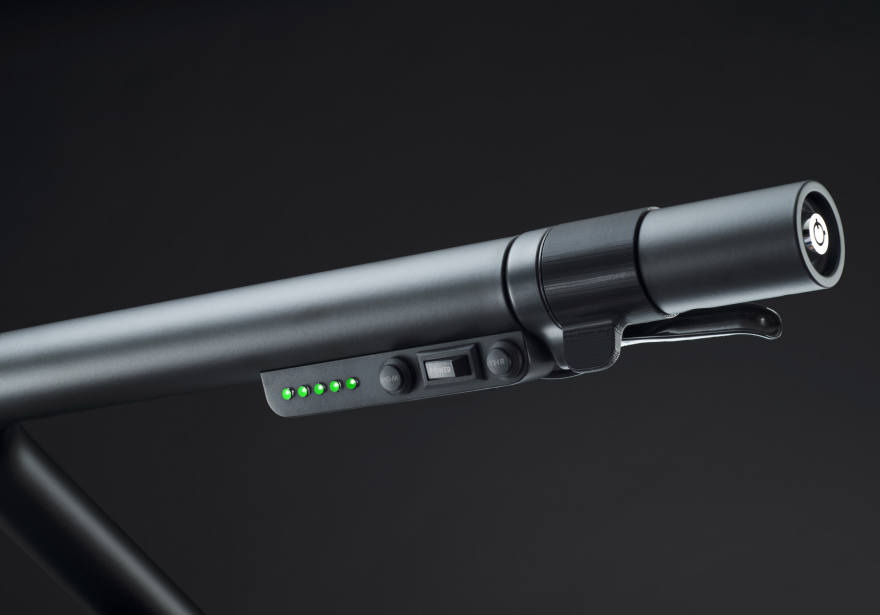 The owners can choose to keep Stator in its minimal form or fully outfit the vehicle using add-on seat, front/rear utility racks, headlight, brake light, phone holder/charger and custom rack bags. In this way the vehicle can be utilized not only for recreation and town transportation, but also for utility.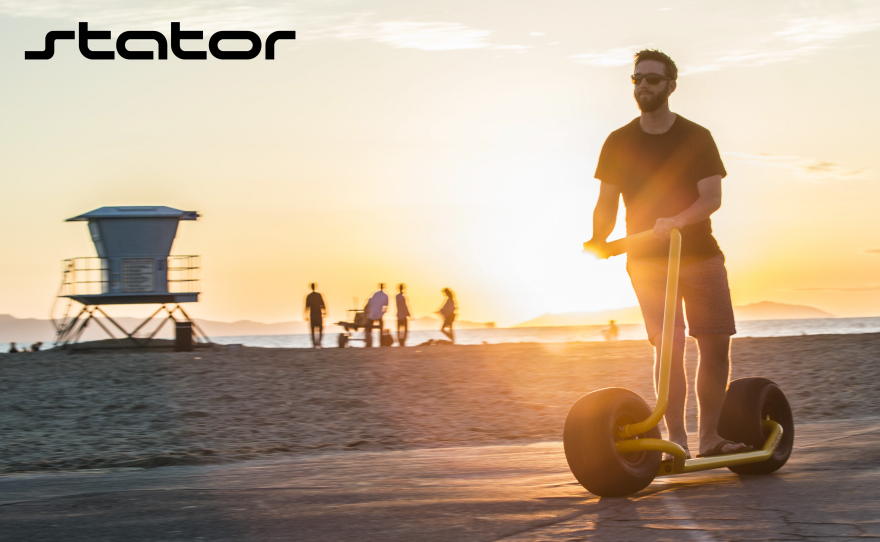 Thanks to the design which as simple as a skateboard, riding Stator is as easy as stepping on and riding away. Parking is a snap, simple step off and walk away.  A quick-folding handlebar gives the scooter packability for quick storage and transport.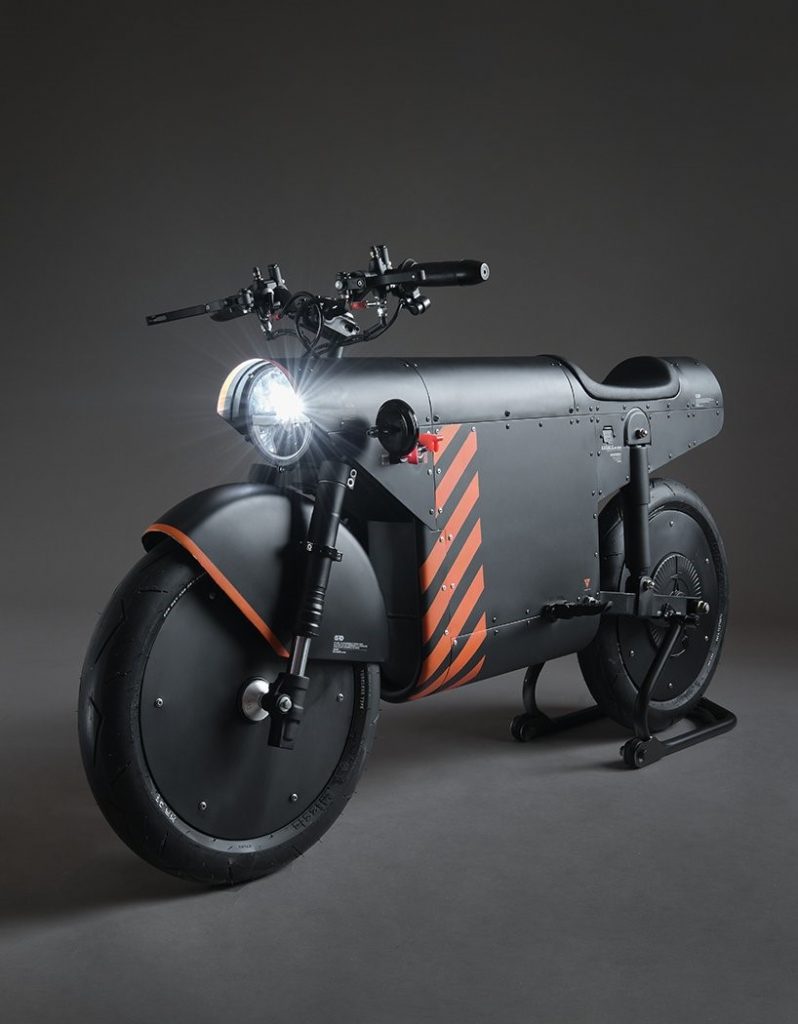 The Katalis EV.1000 the Arsenale Special Edition doesn't look that simple. On the contrary, its intriguing darken and geometric form makes the electric motorcycle look very special. The young Jakarta based brand has collaborated with the French automotive gallery the Arsenale to create this nostalgic, functional design fitted with modern sustainable technologies. To match the gallery's identity, the vehicle's body is characterized by dominant black matte color wrapped with an orange striped pattern.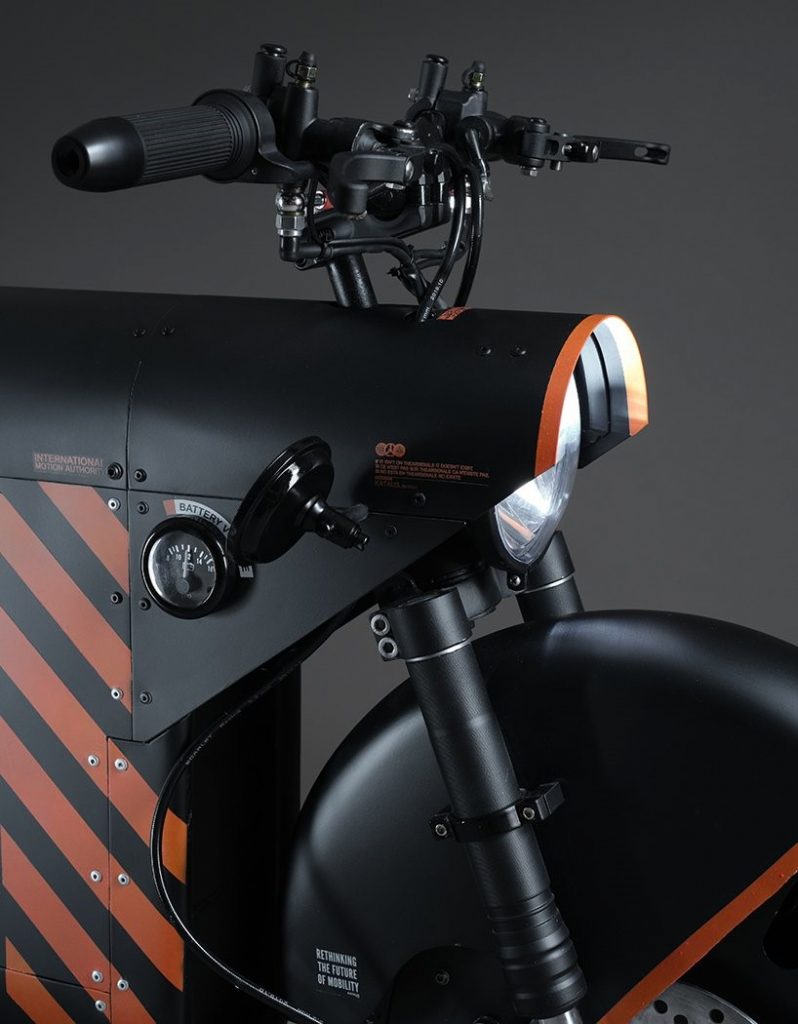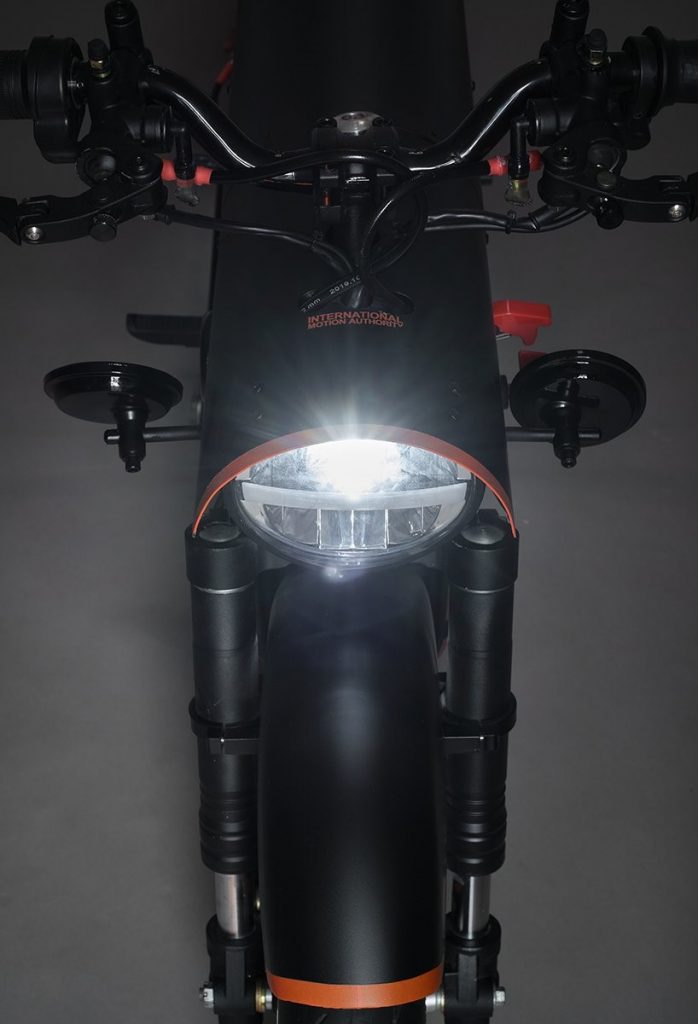 The retro-design vehicle features an electronic dashboard, which measures speed, rider position and system performance in real time. Aiming to show the way for two-wheelers in Indonesia, Katalis EV.1000 the Arsenale Special Edition runs on a 1000 watt-capacity motor supported by a 48V 45Ah battery, which helps it accelerate to a top speed between 70-80 kph and offers a range of 90km per charge.
In contrast to the sleek metallic personal mobility vehicles mentioned above, ILY-Ai, the new electric sit-down scooter by Japanese designer Mikiya Kobayashi is carved from solid timber that gives it a warm and user-friendly feeling.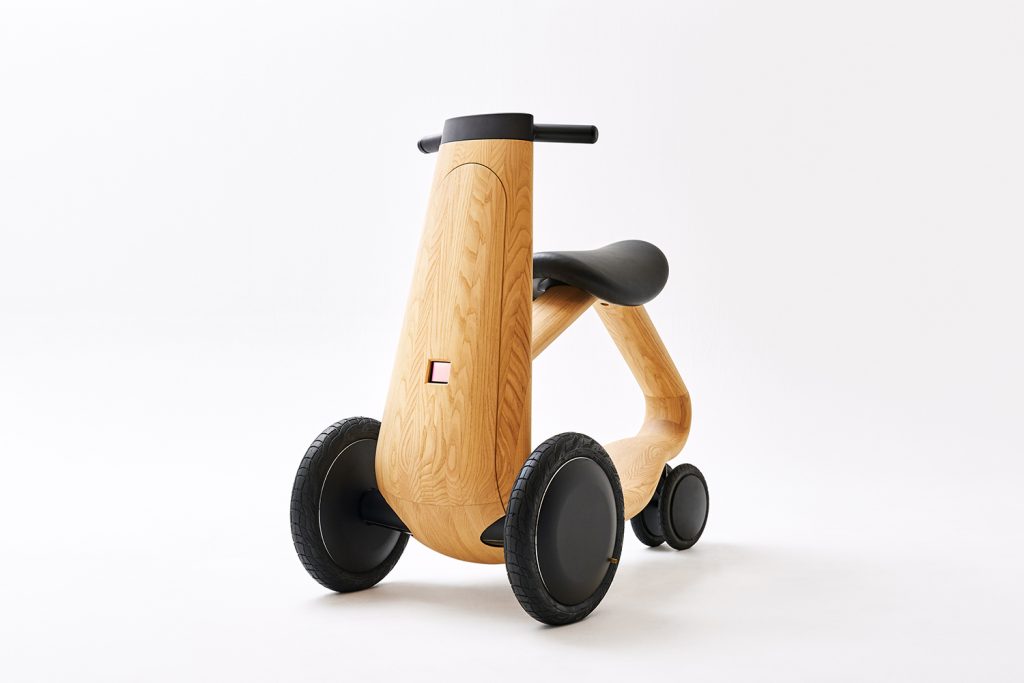 The vehicle is intended for both indoor and outdoor spaces and is especially aimed towards those with mobility issues, such as the elderly. The material palette includes chestnut wood and aluminum perfectly combined in organic shapes of the scooter's body that beautifully integrate state-of-the-art electric mobility technology.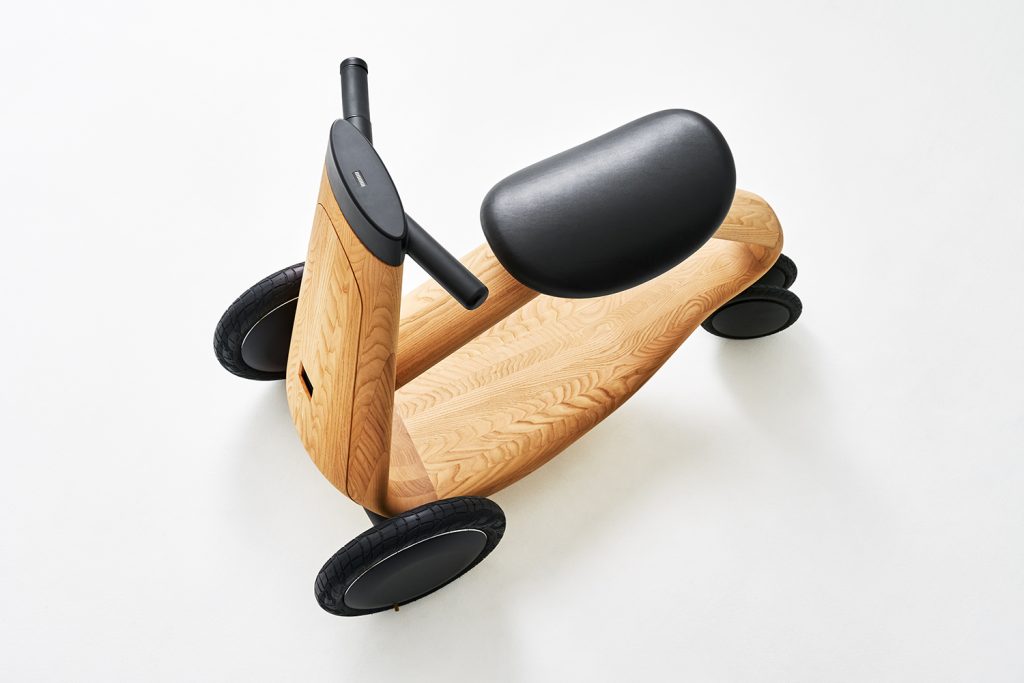 The designer has collaborated with Aisin, an important manufacturer of automotive parts, lifestyle, wellness and energy related products, and Karimoku, one of Japan's main wooden furniture manufacturers. As a result, apart from its distinctive appearance, the e-scooter boasts  latest technologies in mobility such as a safety sensor that stops the scooter in case of obstacles, as well as the know-how of Karimoku used to shape the body as well as the padded seat in leather, achieving optimal comfort.
Find more stories about electric two-wheelers here