With all the space and schedule constraints urban dwellers face, most of them prefer low-maintenance pets to cats and dogs. They will not only keep you company at the end of a long day, but be an excuse to get some of these imaginative cages that combine coziness, style and design.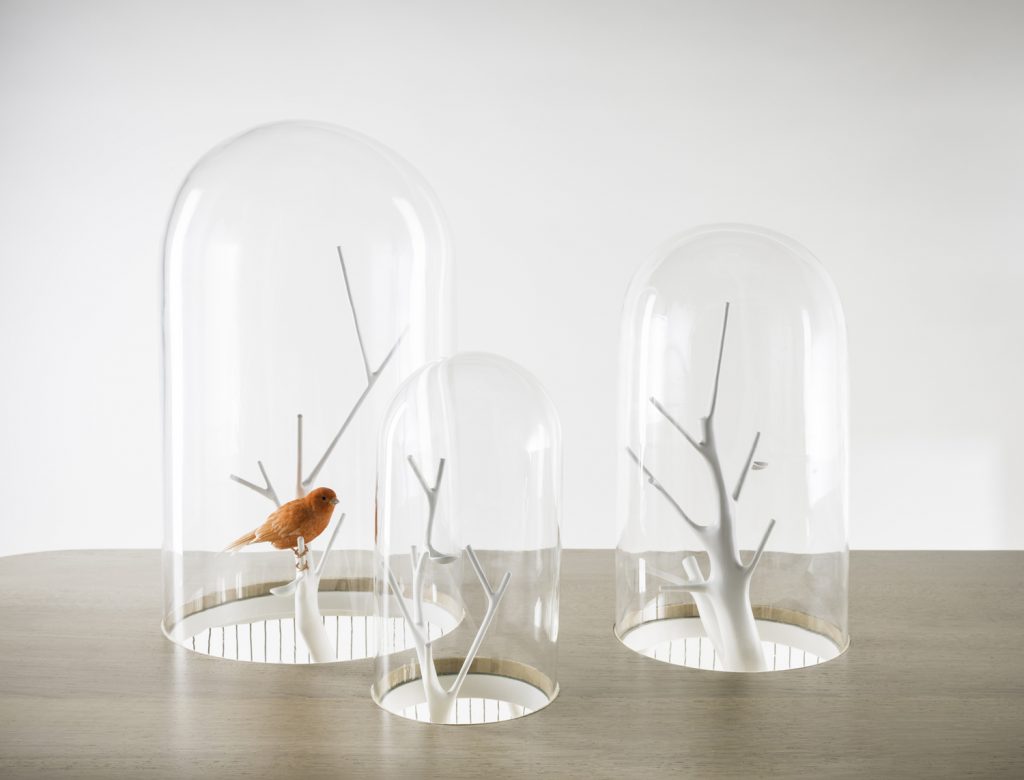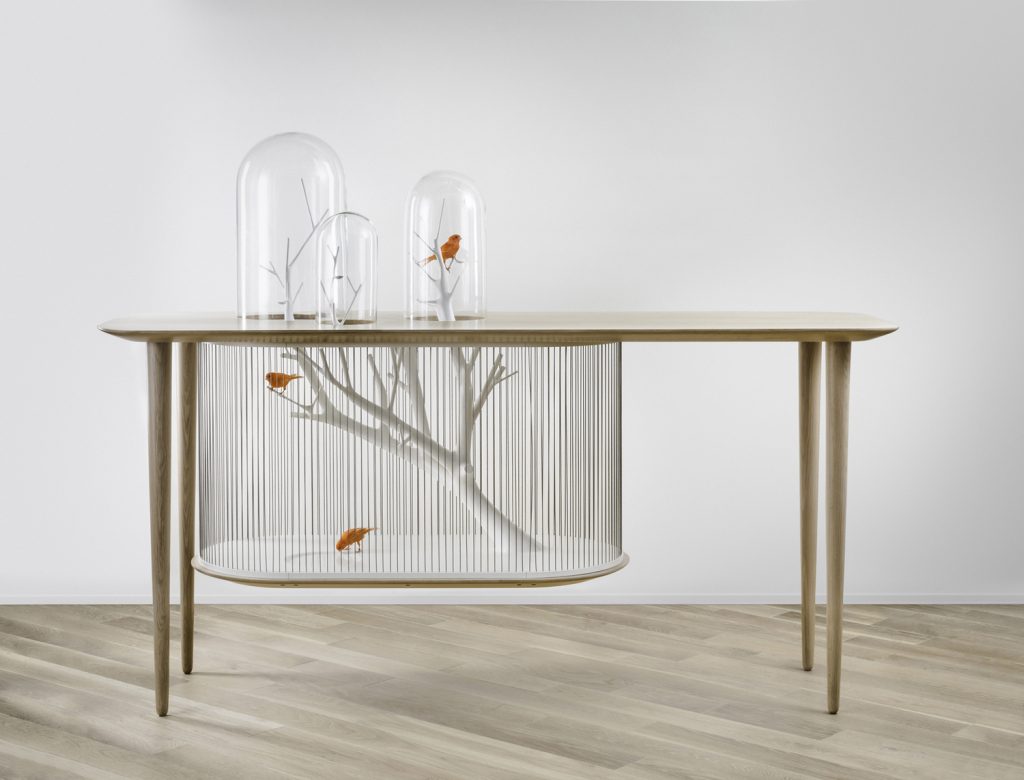 Archibird by French designer Grégoire de Lafforest has been conceived as a piece that would reimagine the classical typology of a cage. Designed as a nod to cabinets of curiosities, it features a table made of solid oak, an integrated bird cage below and three glass domes protruding from its surface.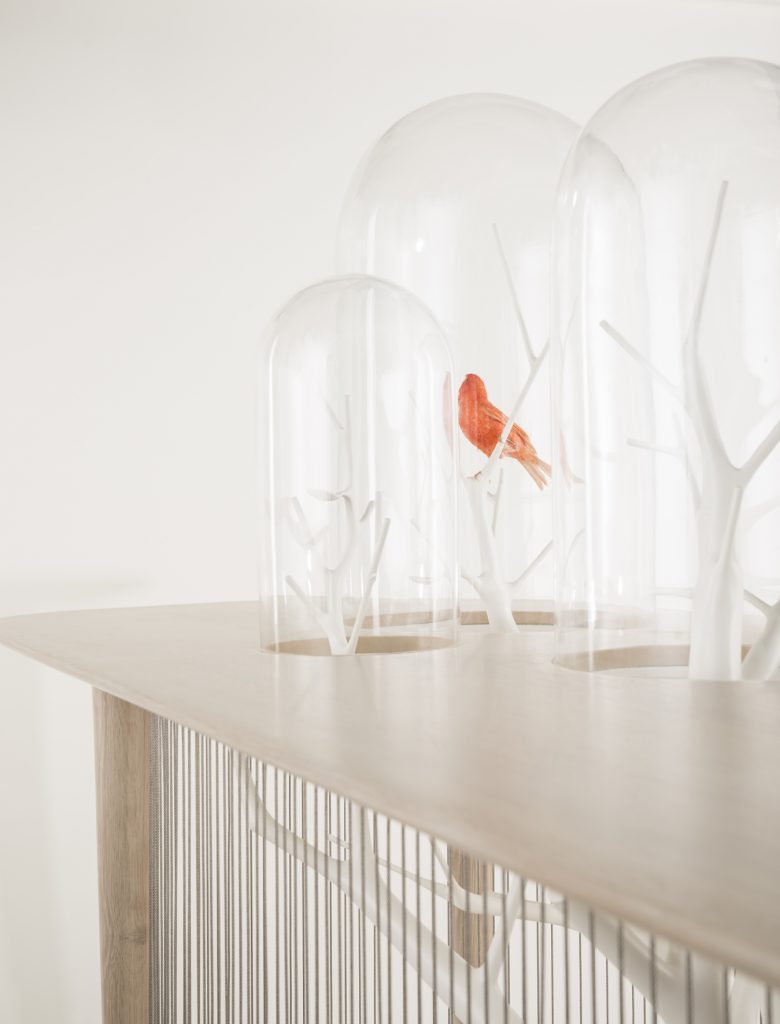 According to the designer, this unique piece of furniture "provides an idea vision of nature".  The bird in this design-minded cage appears to be in the middle of a theatre set, with the glass bells adding to the impression that we see stuffed birds that all of a sudden come to life.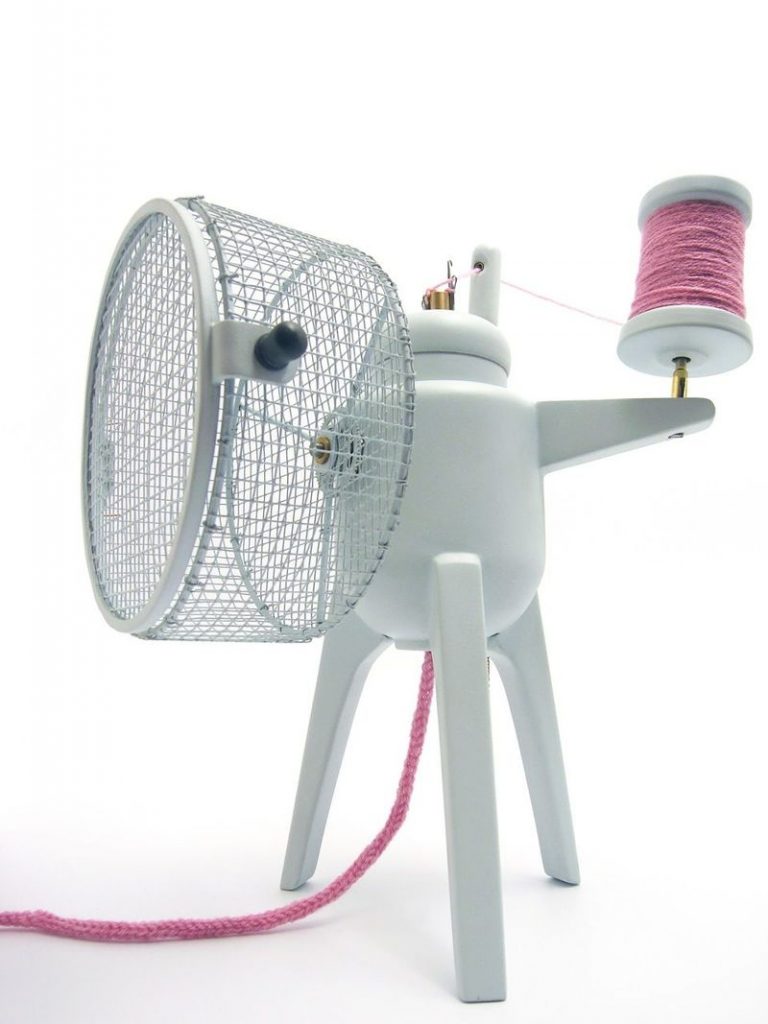 Artist from the Netherlands conceptual product designer Mark Sturkenboom proposes to put your hamster's energy and vivacity into good use. His Domestic Machinery is conceived as a conversation piece. According to Sturkenboom, it "shows one of the most useless occupations in a new way." However, the process is more important than the result in Domestic Machinery. The device knits a small cord while the little pet is put in a wheel and encouraged in a friendly manner to run.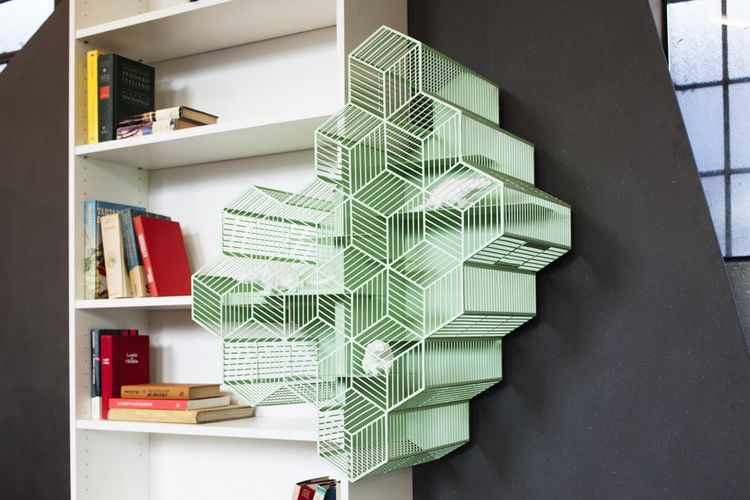 Other artistic interpretations of cages for rodents include Billy Plug, a steel plate rodent cage by Swiss designers Mathilde Porté and Victor Prieux that can be clipped onto IKEA shelves, and Parole installation by Swiss firm Bureau A that recreates part of a prison in Geneva in 1:24 ratioz, scaled down for laboratory mice.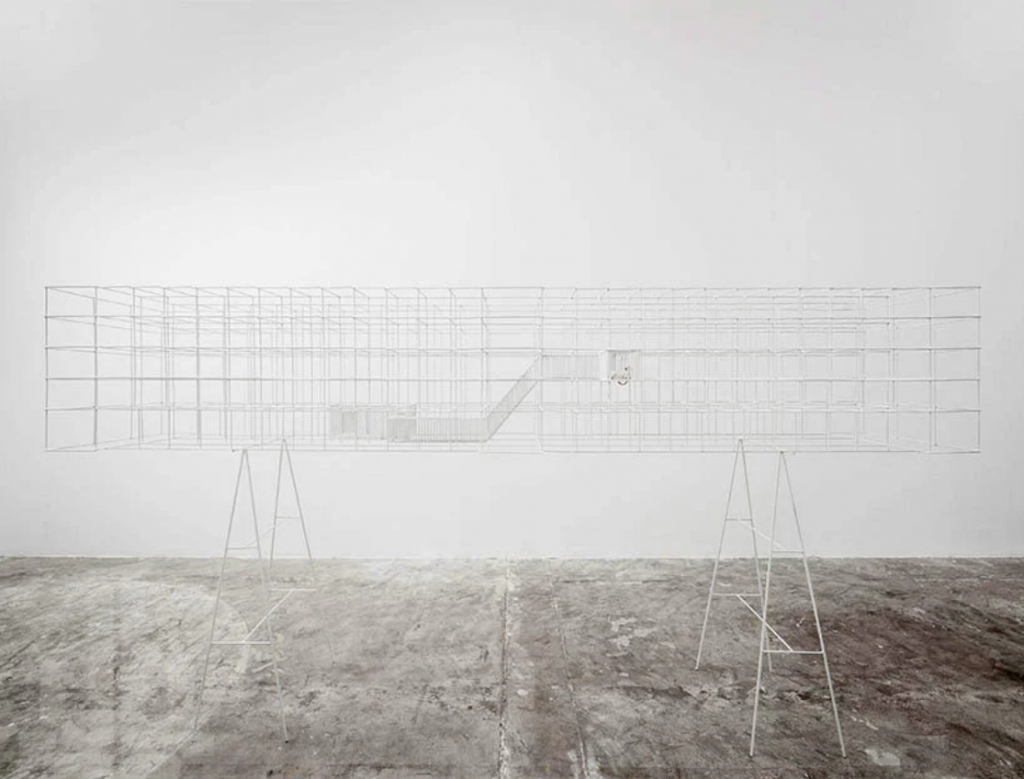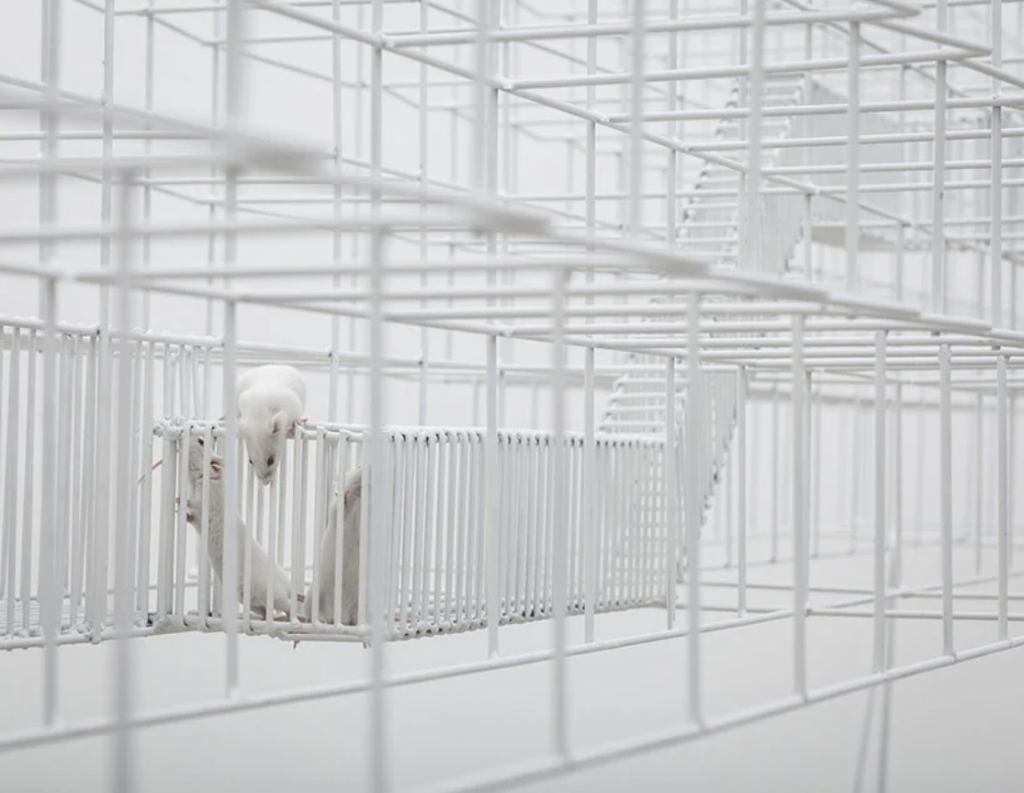 In such a way, the collaboration of Leopold Banchini and Daniel Zamarbide has attempted to raise questions around the power of institutions that have the potential to be as powerful, violent and determining as prisons. The eerie piece crosses the borders of art culture, architectural models and exposes the issue of constrained living spaces with its demonstration of the prison as a cage.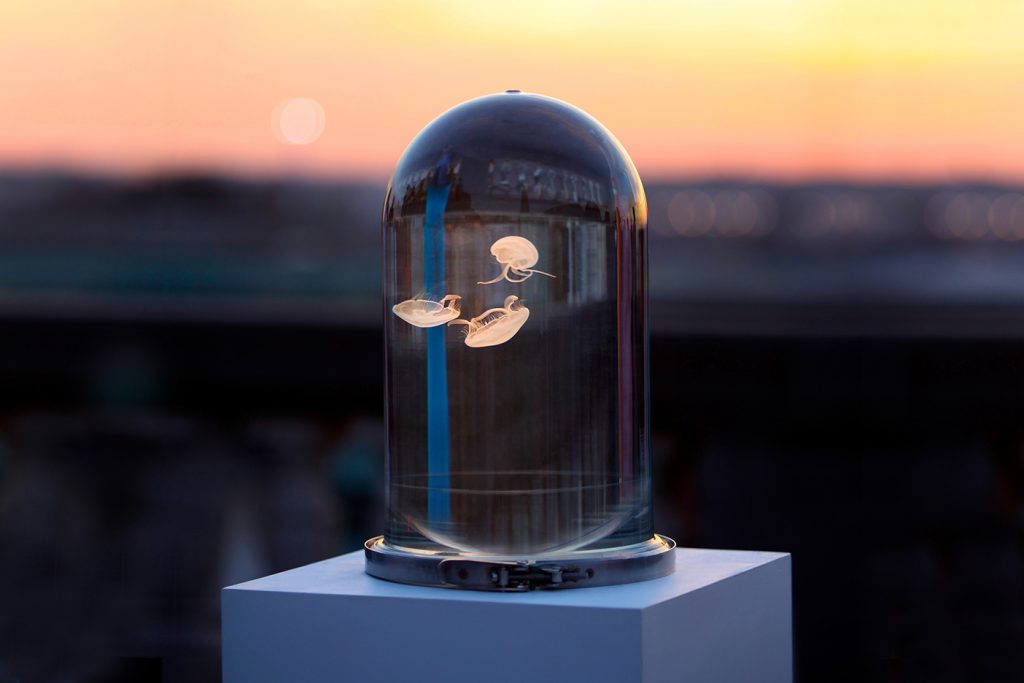 Those who prefer a more exotic pet would love the Darwin Tank by Belgian practice Darwin Sect, a beautiful habitat specially designed for mesmerizing and mysterious jellyfish. It comprises an aquarium with a special system that pumps water creating gentle currents to keep the fragile creatures alive and afloat.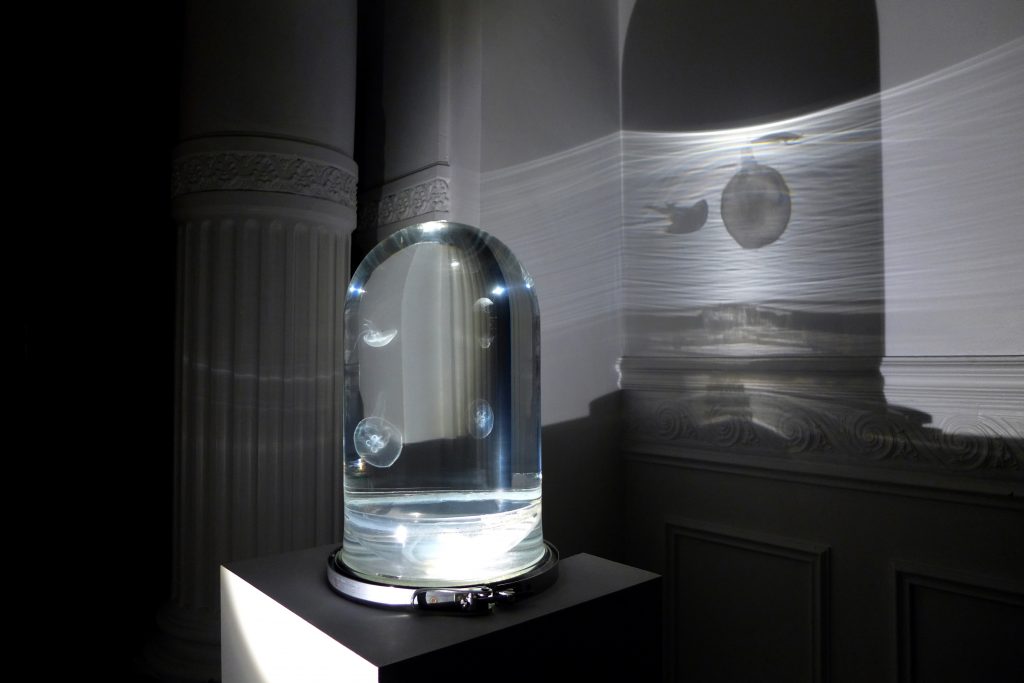 The dome-shaped vessel acts as a magnifying glass allowing the viewer to watch the fluid hypnotizing movements of the jellyfish. Perfectly rounded and with fluid lines, which echo the delicate shape of the creatures within, the Darwin Tank gives the impression there is but a single membrane between the water and the air.