While most of us see a slice of bread as a base for our breakfast toast in the morning, the featured designers and artists create delightful bread-based artworks by combing the essential product with their pantry stocks, embroidery, or burning it with a blow torch. All this is meant to recall the significance of bread in different cultures around the globe.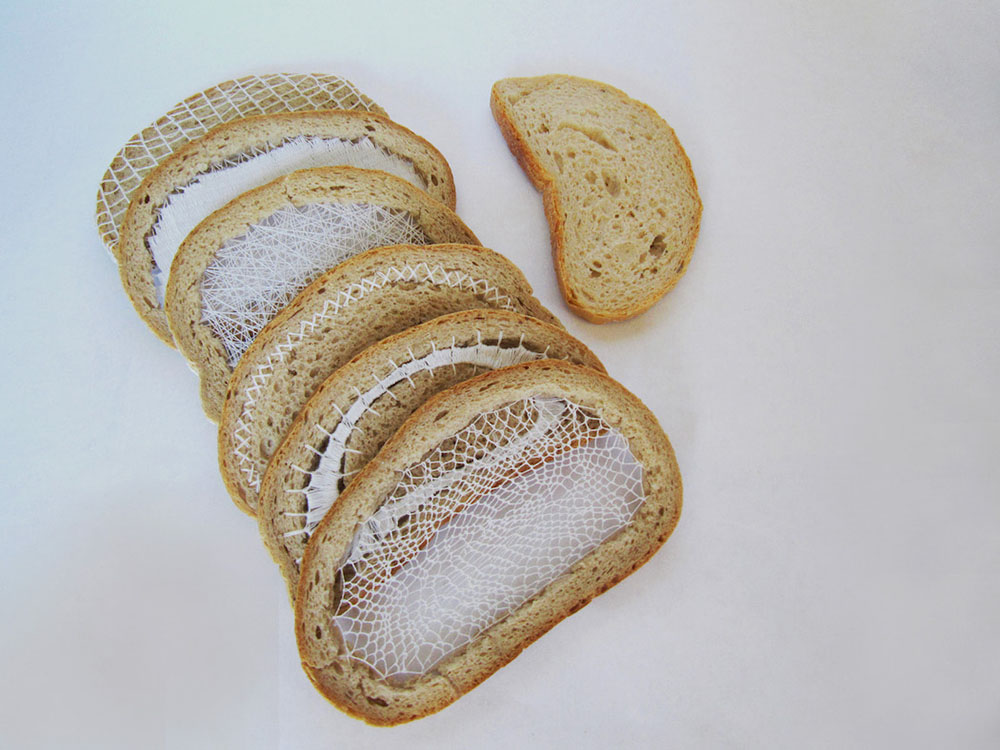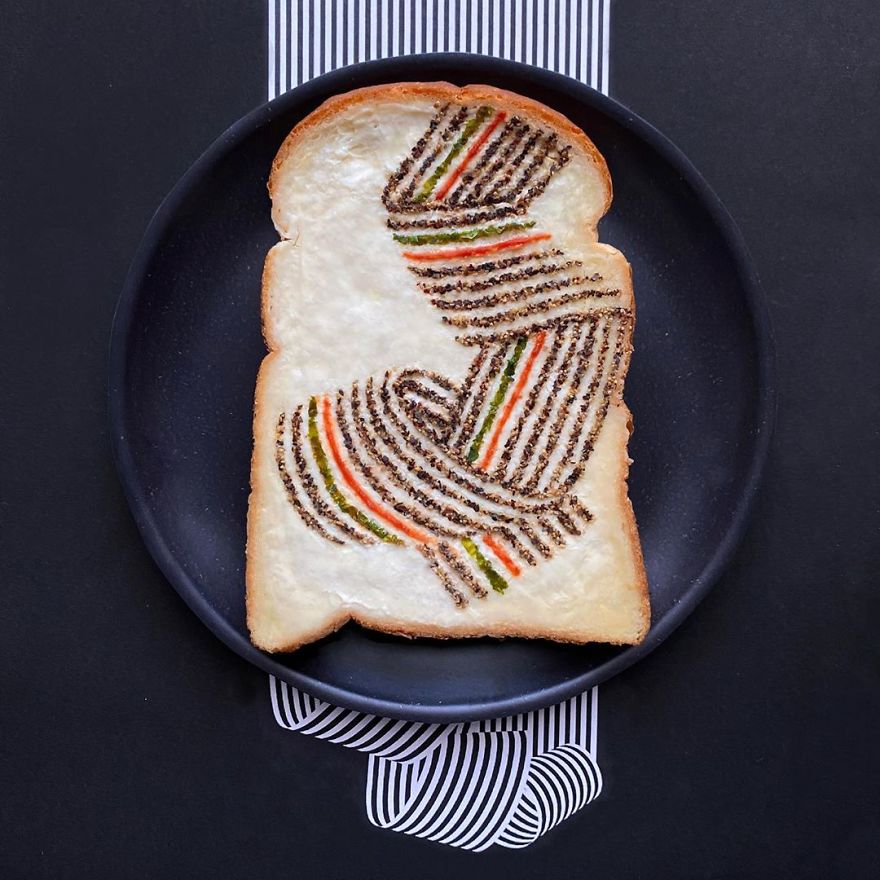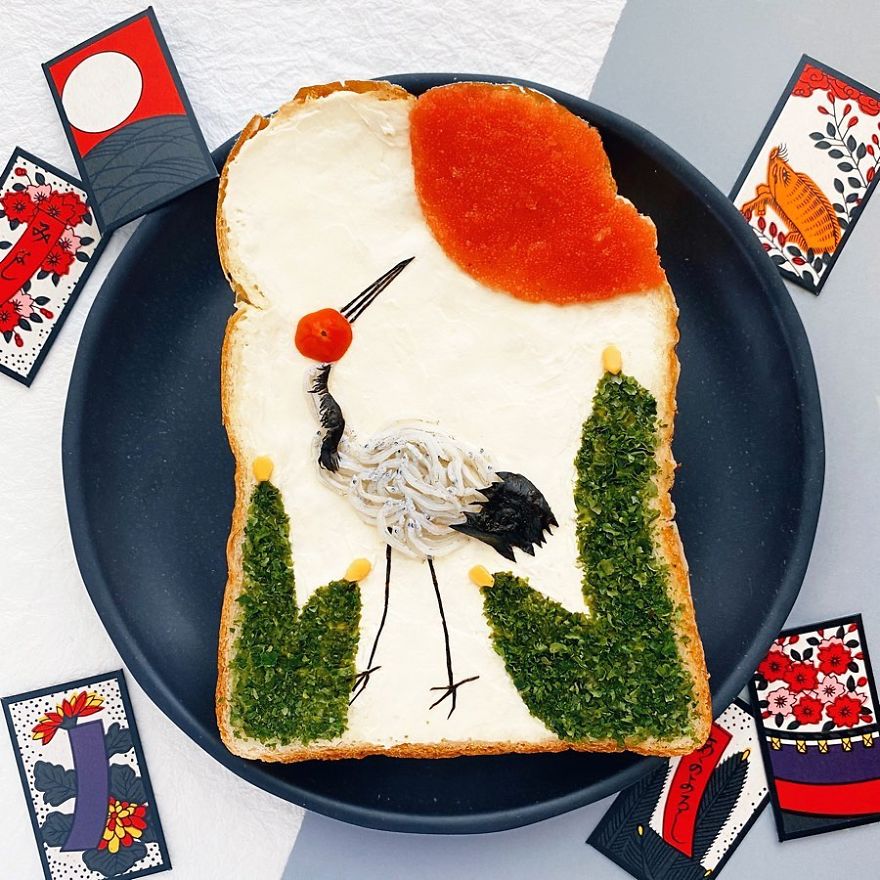 Japanese water colour artist and designer Manami Sasaki uses thick slices of bread as her canvas, reproducing artworks and art techniques with the help of margarine, mustard, ketchup and other edibles available in her fridge.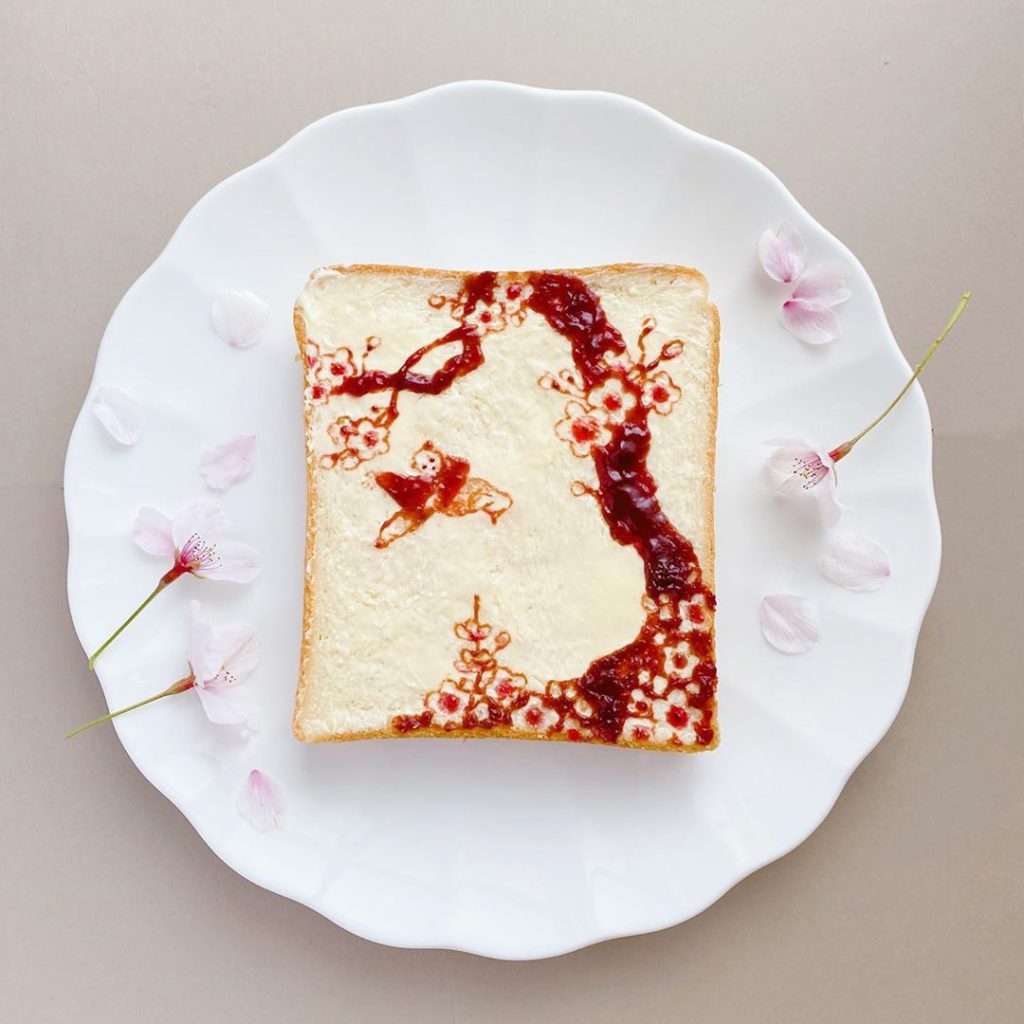 Her Zen Japanese rock garden toast features sour cream artfully raked with a fork to mimic the swirls of sand, macadamia nuts and walnuts representing stones and moss made of matcha powder.
To recreate the ancient Japanese art of pottery repair in her Kintsugi toast, the designer actually tore the slice and filled the cracks with edible gold leaf, using ketchup as paint.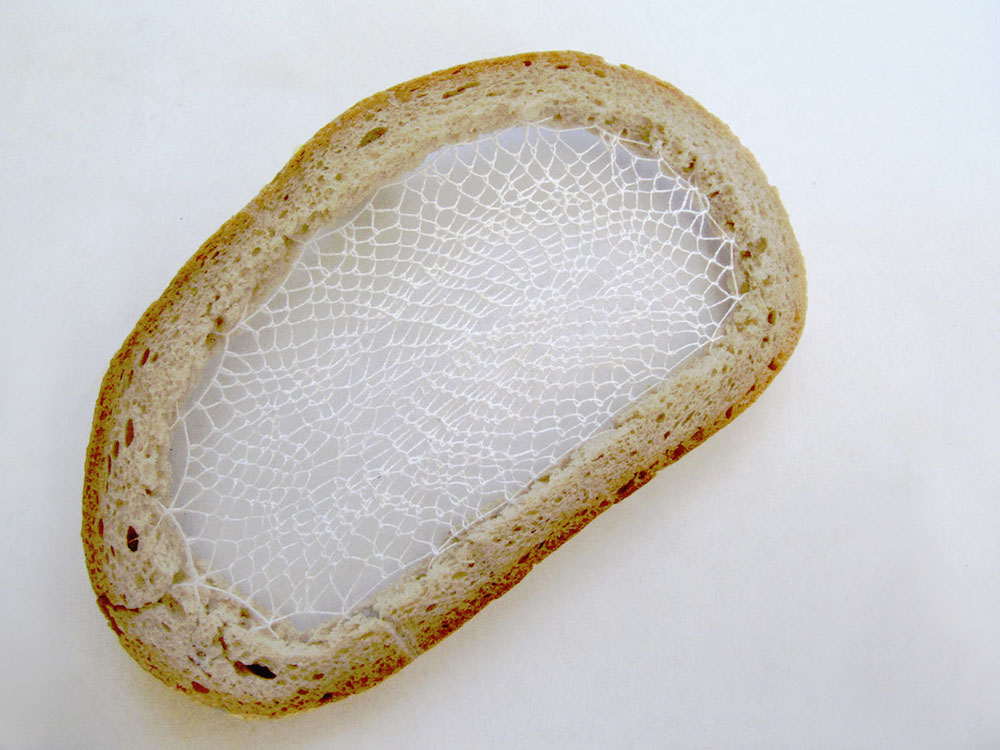 Terézia Krnáčová, textile artist from Banská Bystrica, Slovakia, has created her Everyday Bread project as a literal expression of her personal relationship with textile. For Krnáčová, textile art and food are equally important things to sustain her.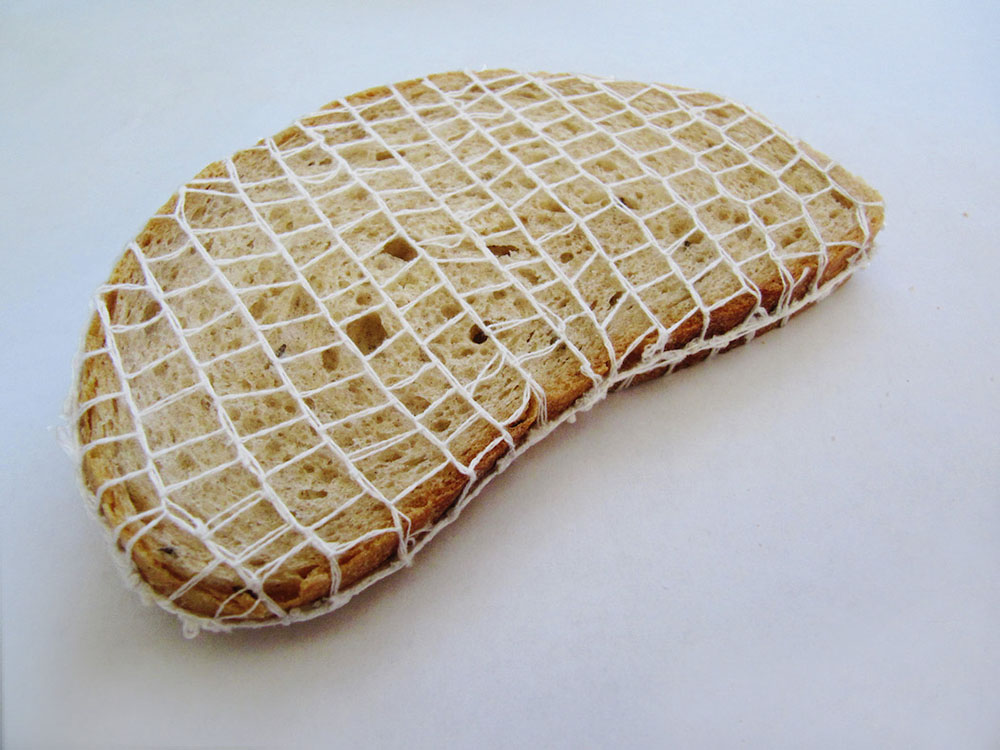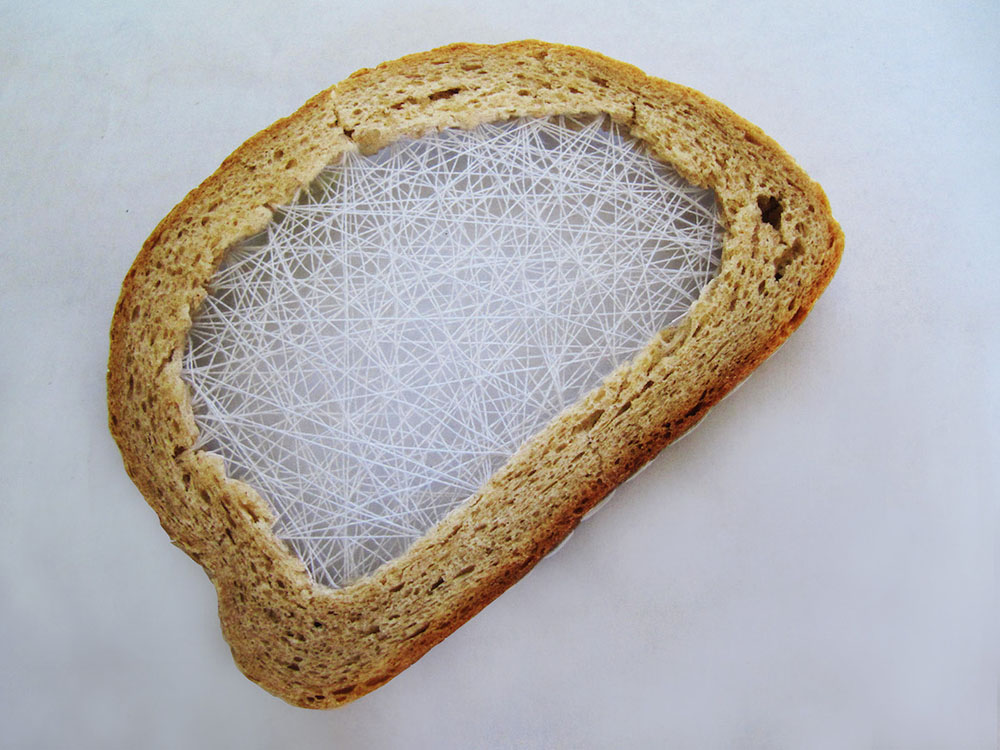 To express the idea, she embroidered six slices of bread, one for each day of the week, with different textile techniques, while leaving the seventh one unembroidered to represent Sabbath as a traditional day of relaxation. The embroidery handiwork varies from simple cross stitches and netting to more detailed weavings and loops.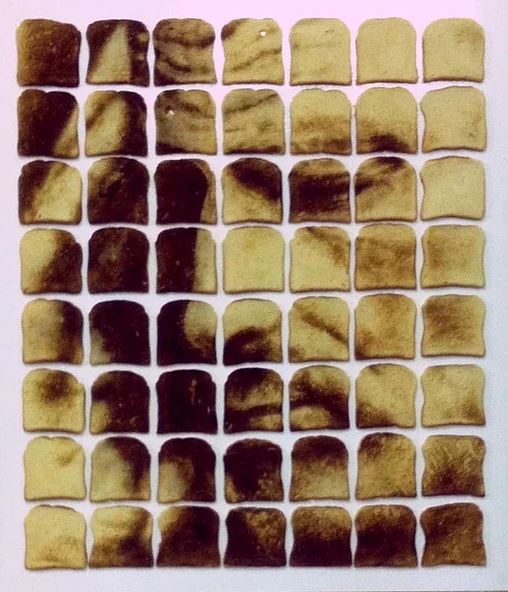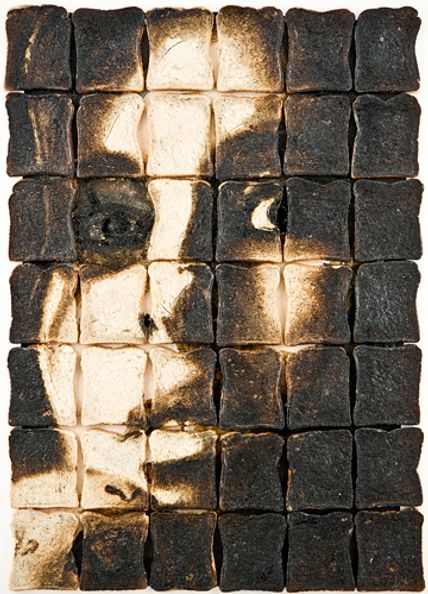 British artist Lennie Payne creates intricate celebrity portraits and abstract art on toast utilizing a simple torch. After the bread turns black, the artist scrapes the slice to achieve different shades. The toast is then lacquered and resin soaked.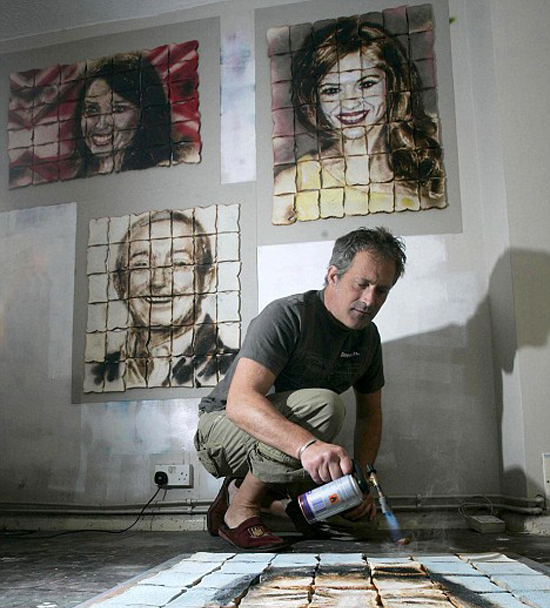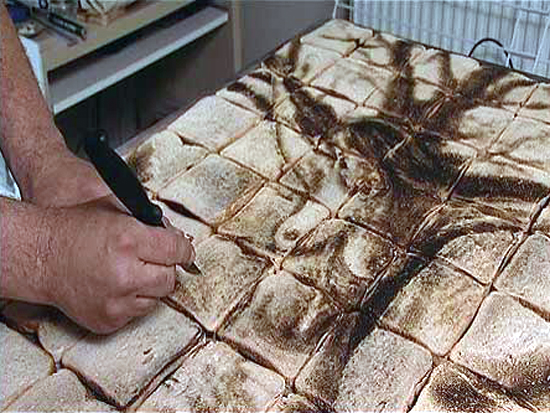 Originally the artist began experimenting with burning images on bread as a form of entertainment for his daughter, but later the hobby evolved into sophisticated toast art. For Payne, bread represents 'a basic human need for survival and a great means to look at spirituality of everyday life'.