The rise of co-working spaces in cities is showing no signs of slowing.  More than a trend, this phenomenon is fueled by the changes in work culture, with remote and flexible working becoming more common. Today, these shared offices are no longer the realm of freelancers. They're a thriving ecosystem involving remote enterprise teams, established companies in private offices, startups and a variety of creatives.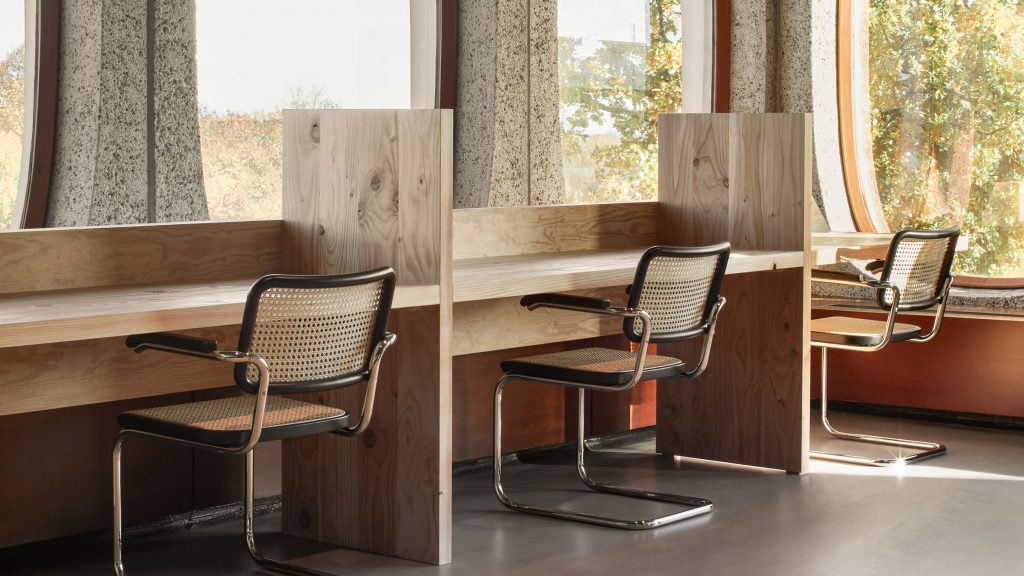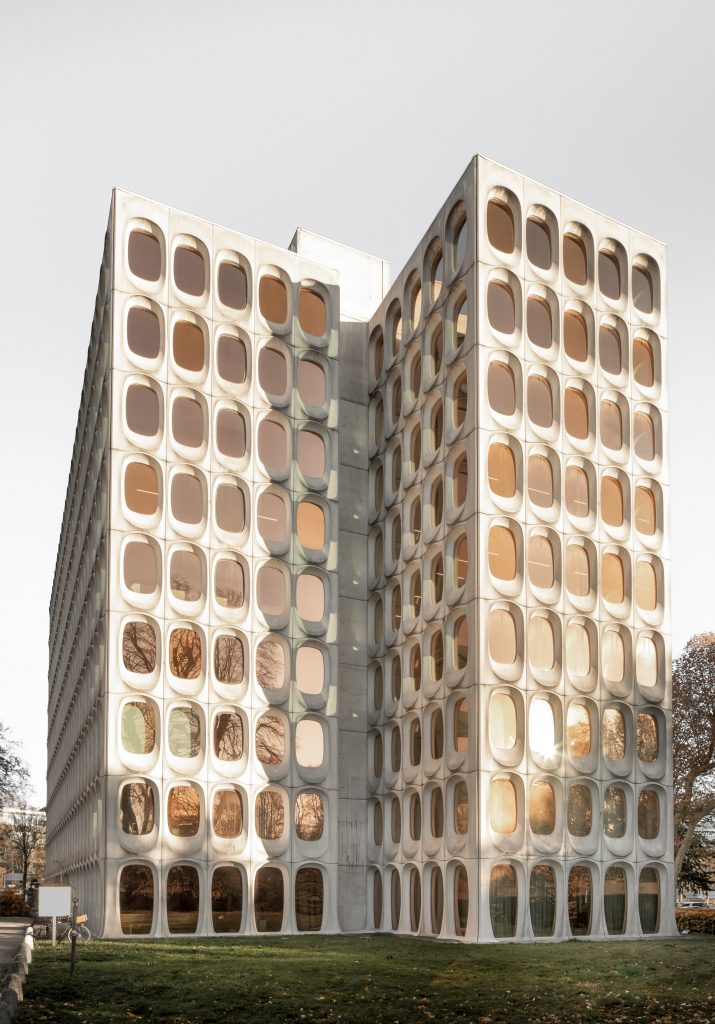 Belgian co-working company Fosbury&Sons has commissioned the local studio Going East to overhaul their 7,000 sqm office spaces in the modernist 1970s building by Constantin Brodzki, one of Belgium's most innovative architects. Known as Boitsfort, the concrete building boasts a distinctive facade made up of 756 oval windows in curved, pre-fabricated concrete panels.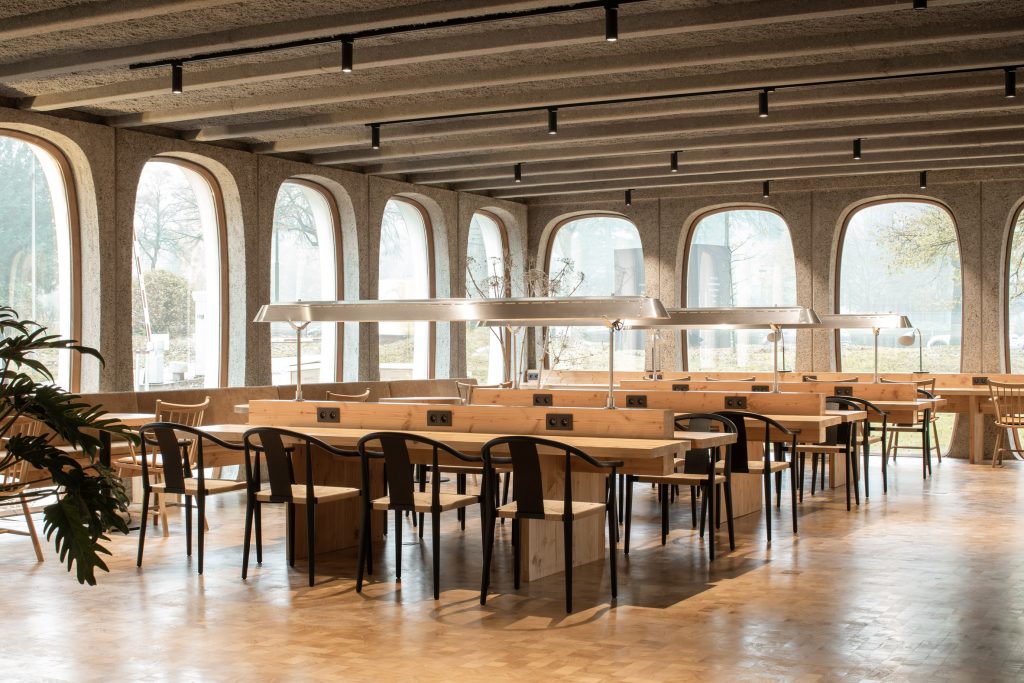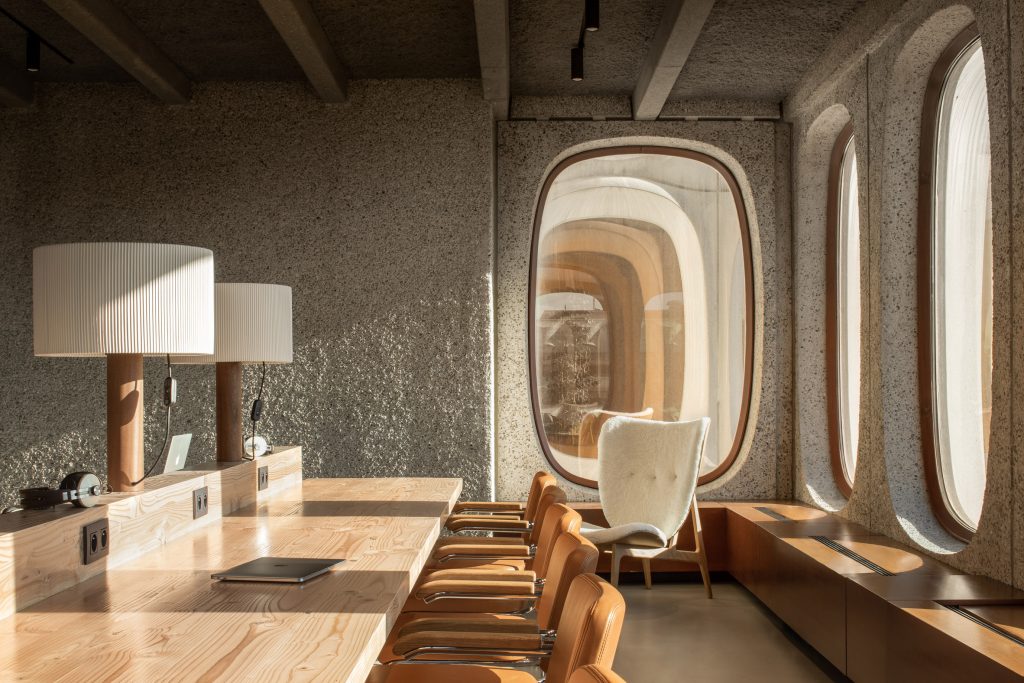 Fosbury&Sons Boitsfort by Going EastThe studio treated the history and the exceptional architecture of the structure with great respect; still they added more Japanese and James Bond like vibes to the interior, as they set a new layout for the office with a capacity of 600 people and 250 different companies.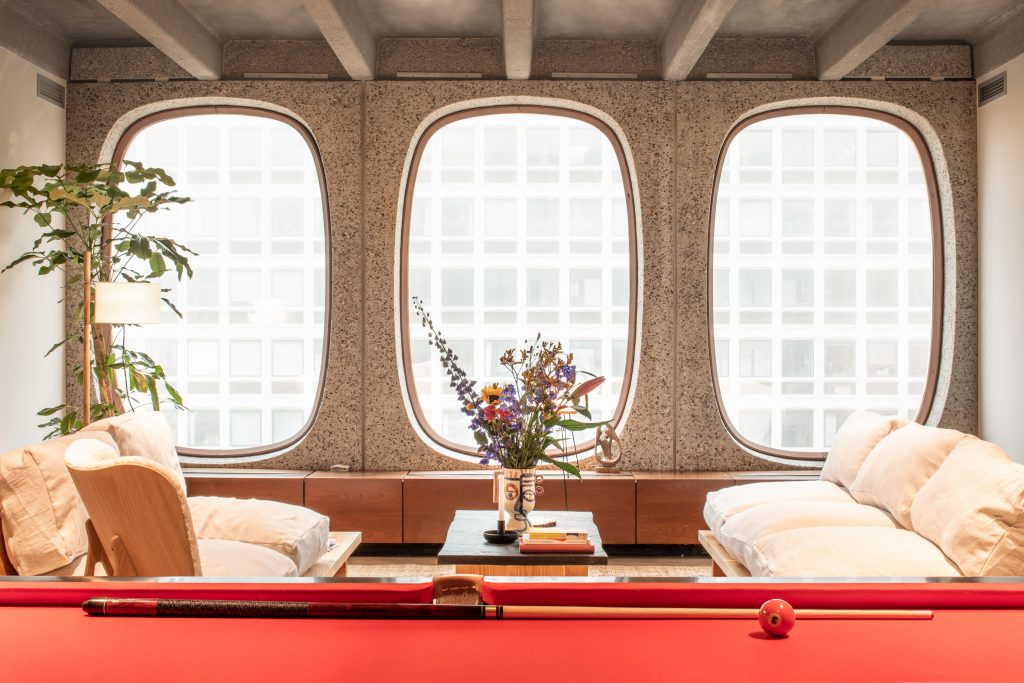 The renovation focused on making the interior feel more like a home than an office. Corridors were removed from the layout to create more open spaces. In addition to the 'Suites' (private office spaces) and 'Ateliers' (shared private office spaces), there are numerous other shared workspaces throughout the building.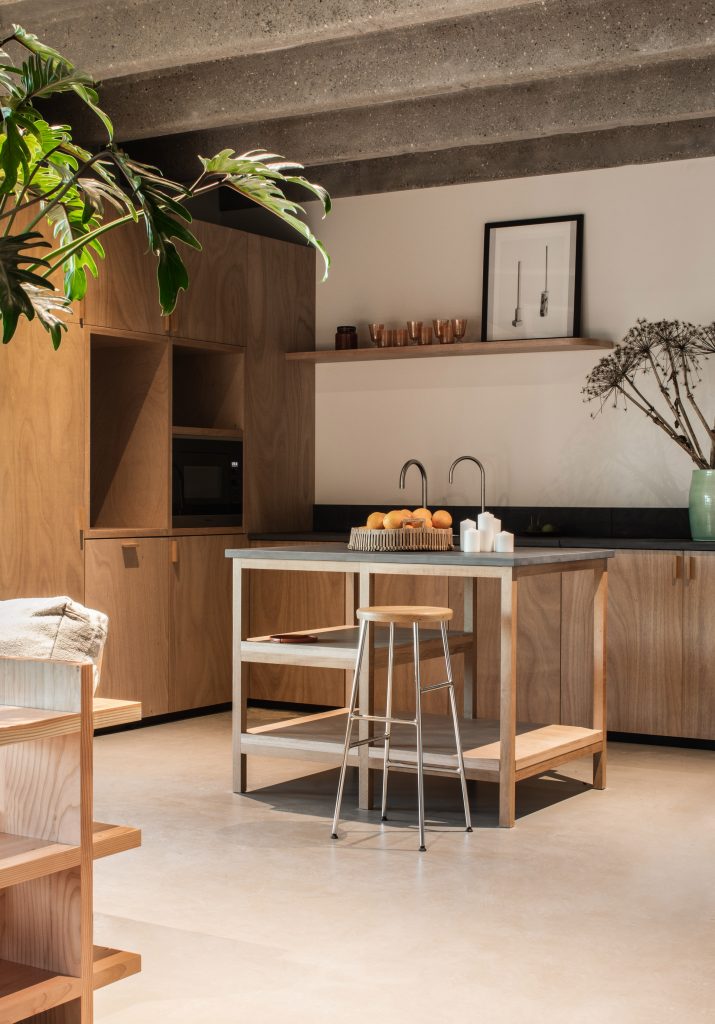 For example, an open lobby with bar on the ground floor is a perfect place to work and meet people in a pleasant and productive environment. Another bar 'Giorgio' on the 8th floor offers views of the nearby Sonian Forest, and previous Fosbury&Sons collaborator Coffeelabs is managing a restaurant in the building for members.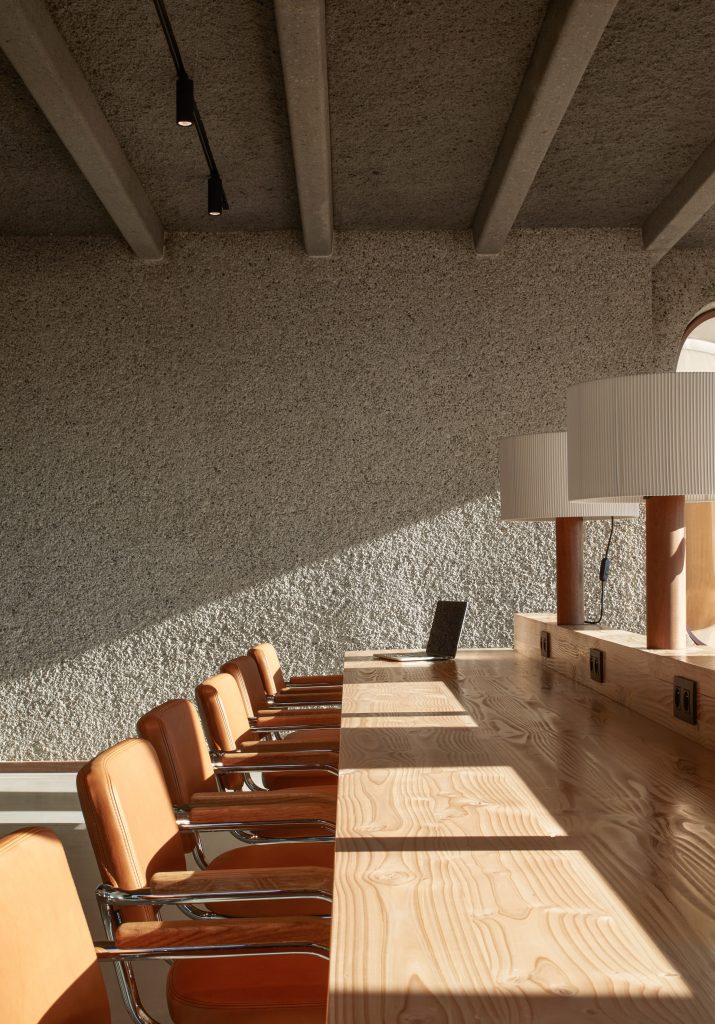 15 top-notch fully equipped meeting rooms, a large event room in the lobby, and an auditorium with a large screen that can accommodate up to 75 people are available for rent, also for non-members.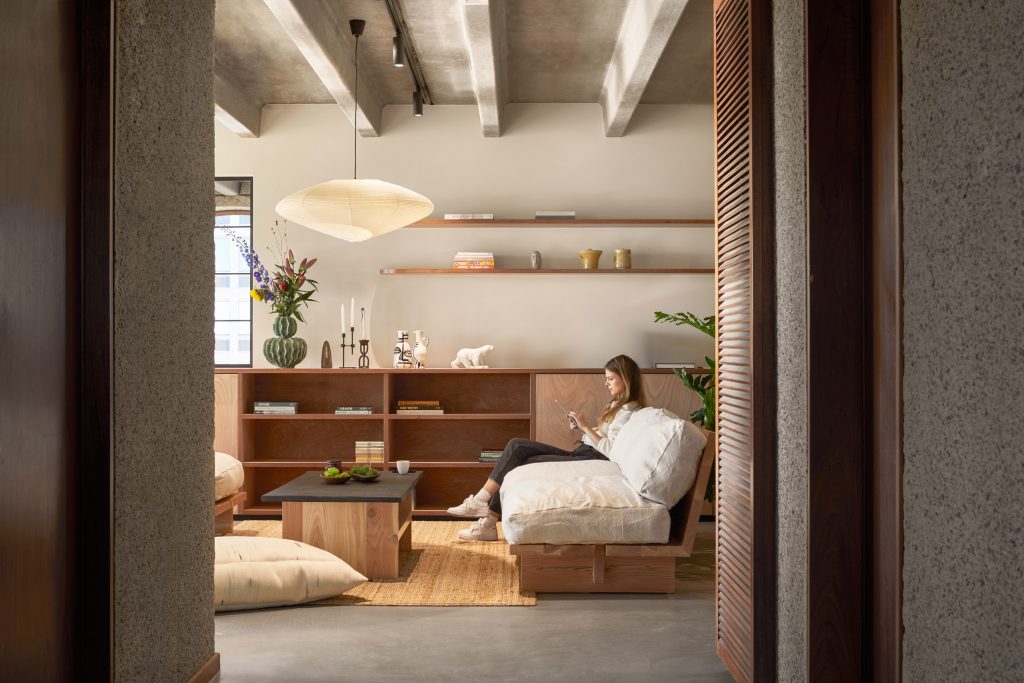 The luxurious, professional interiors exude a mature and warm feel while respecting the already existing structures and character of the building. Some original features of the interior originally designed by Brodzki in collaboration with Belgian furniture designer and interior architect Jules Wabbes were retained, but there is distinct separation between the old and the new additions. A number of custom-made pieces were created as part of the design, including marble tables, a chandelier-like lighting fixture that sits above the original curving, concrete central staircase and wooden furniture.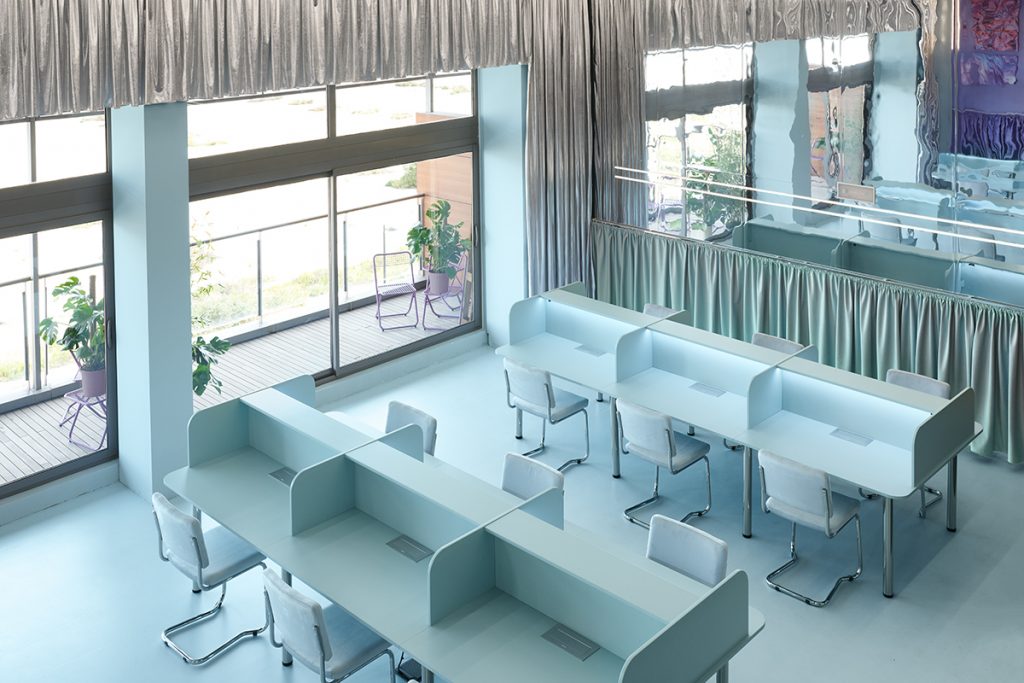 The design of Cabinette, new co-working space for creatives in Valencia, Spain, by local interiors studio Masquespacio is inspired by inspired by what the designers call "sexy, lux and fun" concept. The stimulating space to create new experiences features three meeting rooms, terrace, kitchen, and intimate phone-booths. The designer furniture full of velvet and the 60s vibes are intended to create a delicious  environment to build ideas.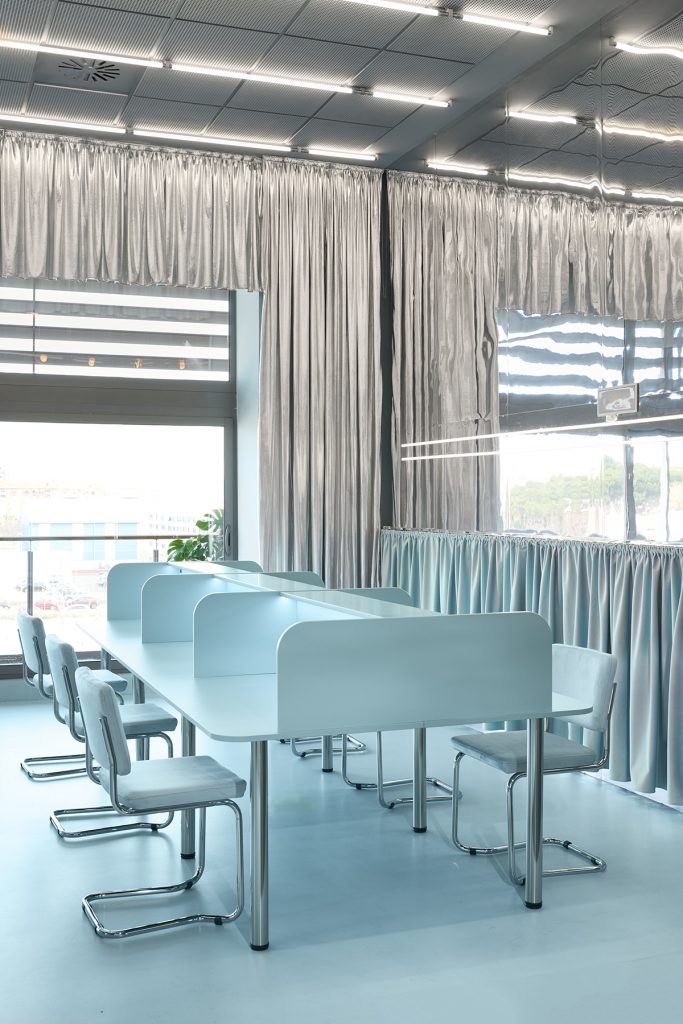 The whimsical design was conceived with a clear philosophy of questioning the conventional. The studio's founders, Christophe Penasse and Ana Milena Hernández Palacios, aimed to create a 'creative capsule' that would read – here stereotypes and clichés are not allowed. To reflect this idea, in the main room, the picture frames and shiny silver curtains are inverted to make the co-workers reflect about how we see 'normal'.
The name of the space and its retrofuturistic aesthetic was inspired by the 1960s film Playtime by renowned French director Jacques Tati. The main character Monsieur Hulot navigates a gadget-filled version of future Paris and at one point of the movie has a meeting in a huge office where each employee's desk is closed in by a cabinet-lined box in which he gets lost. Masquespacio has similarly divided desks in the co-working space, but instead of individual boxes have erected low-lying partitions.
Cabinette takes over a ground-floor unit that originally served as an apartment. Leaving the existing bathroom facilities in place, the designers have reconfigured the rest of the floor plan to accommodate a series of work areas for Cabinette's members.
As a reference to the Playtime movies the desks and chairs are a pastel green-blue colour, as well as the counter, tiled splashback and a couple of cupboards in the kitchenette in the corner of the room. The colour scheme also includes chocolate brown and bright lilac, while the studio's multilayered Deja-Vu stools feature tiers of brown, ochre and blue fringing to complement the colours of the walls and floor.
The Wing co-working club in New York is different from the previous two projects, for only women re invited to become its members. The floorplan designed by local interior designer Chiara De Rege provides women with a mix of open-plan and private workspaces, as well as spaces programmed events like talks and film screenings.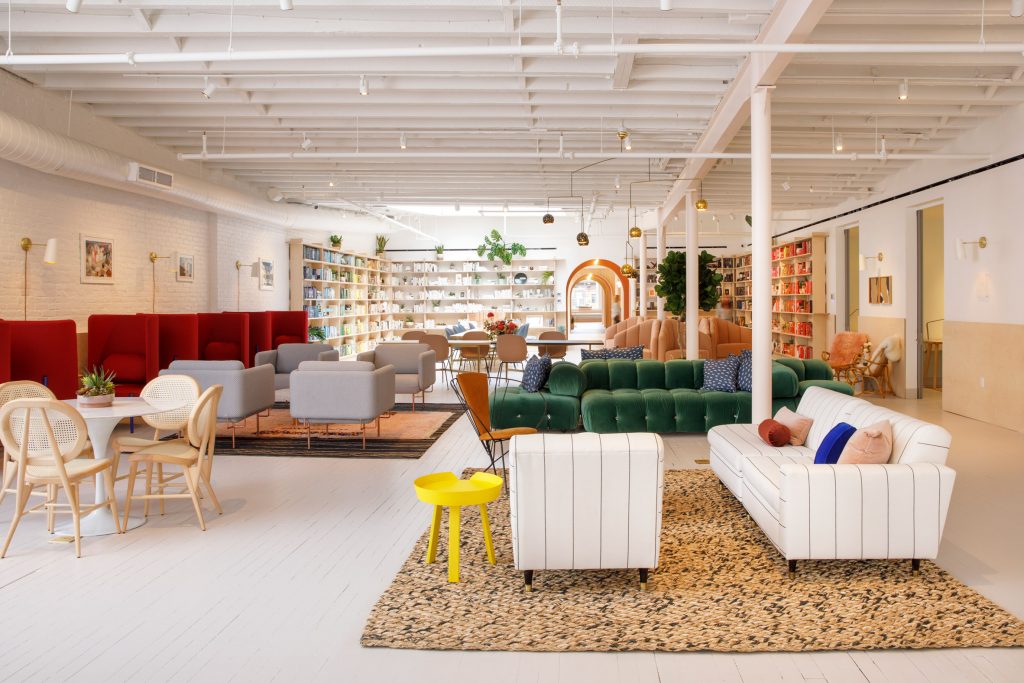 De Rege was commissioned to overhaul a space in an old warehouse to provide for the Wing's quickly growing membership in just six months. She made up her mind to make the most of the loft's original features like windows, skylights and high ceilings, also retaining the existing wooden floorboards and brickwork.
Intending to create a lounge-like interior, the designer mixed vintage lighting and rugs with custom and contemporary furnishings. In the "living-room style" reception, there is a mix of chairs and sofas to create two lounge set-ups in the centre. Pale green benches face small, custom-made terrazzo tables for women to work on their laptops. Access to the other areas is provided through archways, which are painted in different shades of pale pink.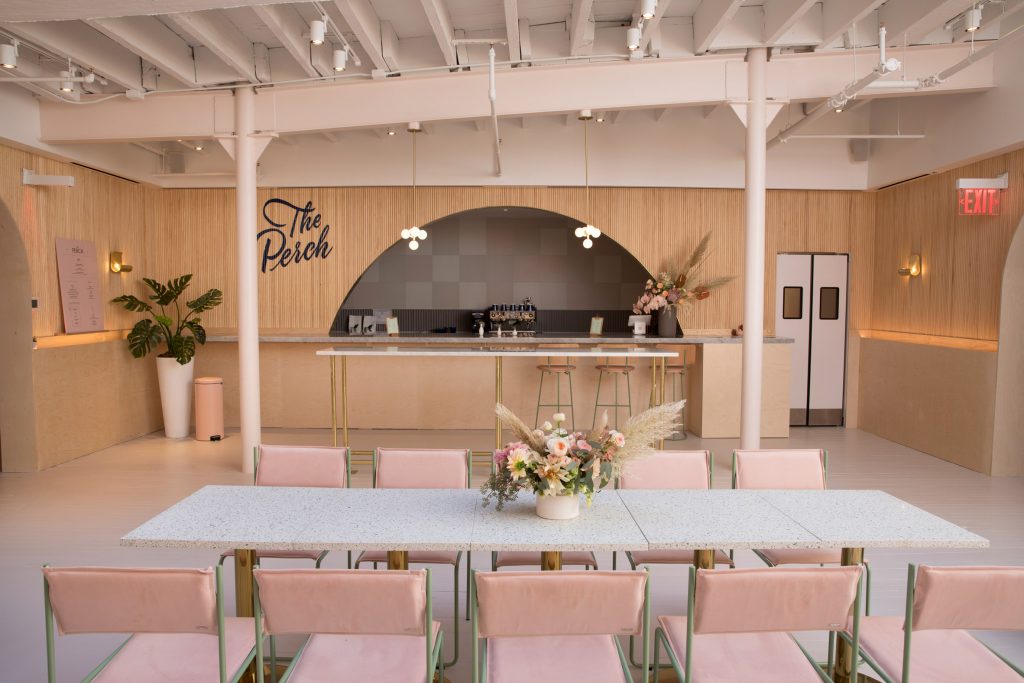 The open-plan main space is intended for a wide range of uses and is extremely flexible as it transforms day into night as an event space for programming. Featuring an eclectic mix of furniture, it is also lined with a birch-tree shelving that is filled with books arranged according to colour.
The adjoining café is characterized by such details as brass sconces that reflect the natural light from the large rooflight and terrazzo tables and pink and green chairs that add a "fun pop".