Dog is man's best friend. So no doubt, this beloved friend deserves nothing less than fabulous to share their human's aspiration for a sophisticated lifestyle and modern design. Dog accessories and toys are not always pieces of garish plastic, they can be really bespoke designer items which will let your pet drool with joy.
The story of dog accessories shall definitely begin with those by Nendo, a Japanese studio well known for creating minimal-looking products.  Cubic is their range of pet goods created as an alternative to the typically garish toys currently dominating the market. Designed to look good inside minimally furnished homes, the collection features a soft toy, a rectilinear dog house, a ball with square cutouts and a simple food bowl.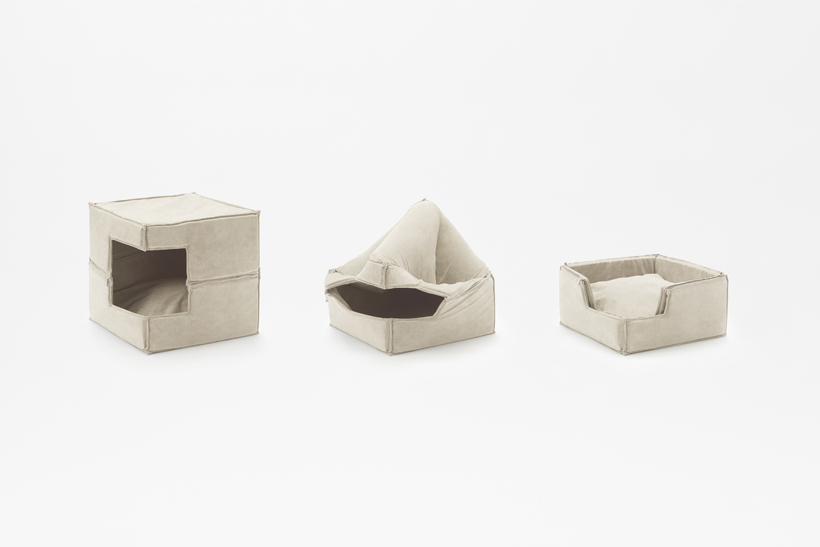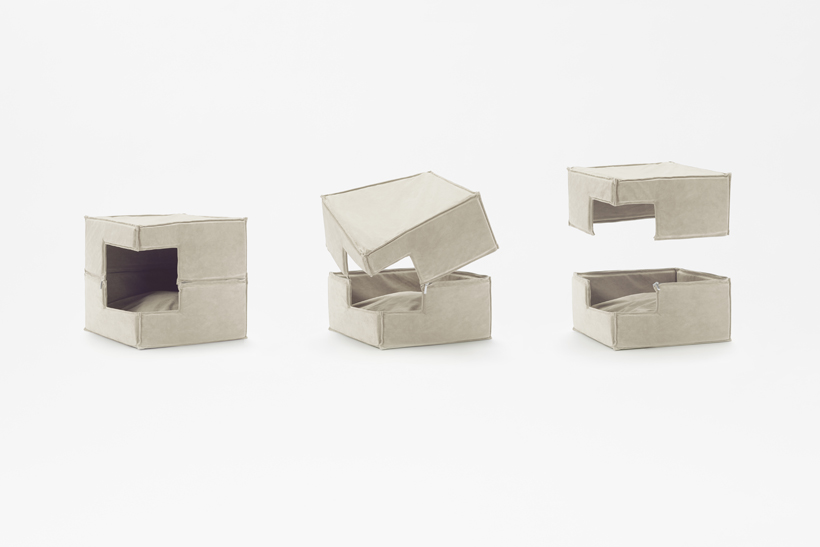 The dog house in the shape of a cube consists of two pieces that are connected by a zip fastener. When the upper part is squashed down, the dog house can be used as a bed. The house comes in four colours, two of which can be combined.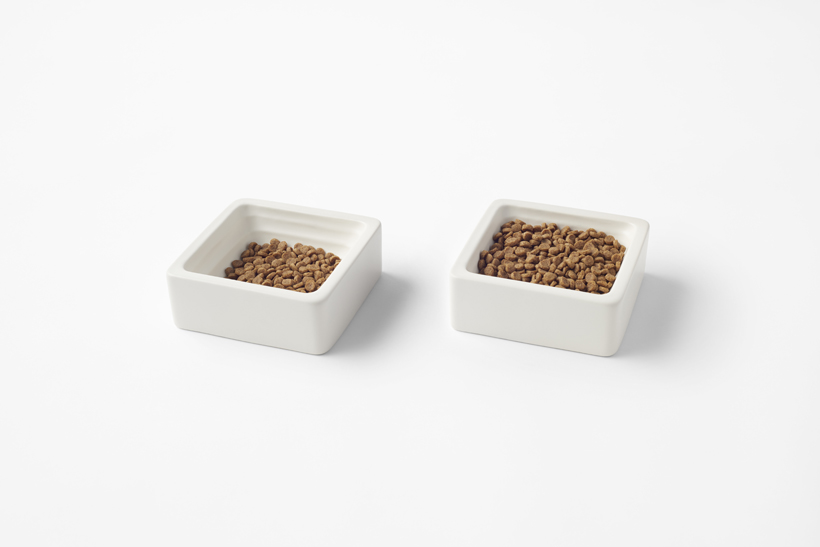 The square-shaped food bowl features embossed contour lines on the inside, which could be used to check the amount of food or water left. For the food bowl to blend better with the surroundings, plant pots are available in similar design.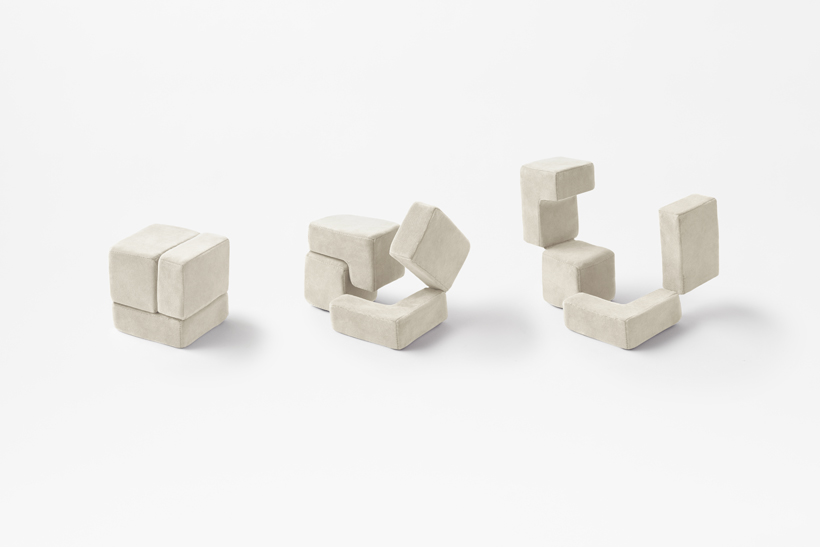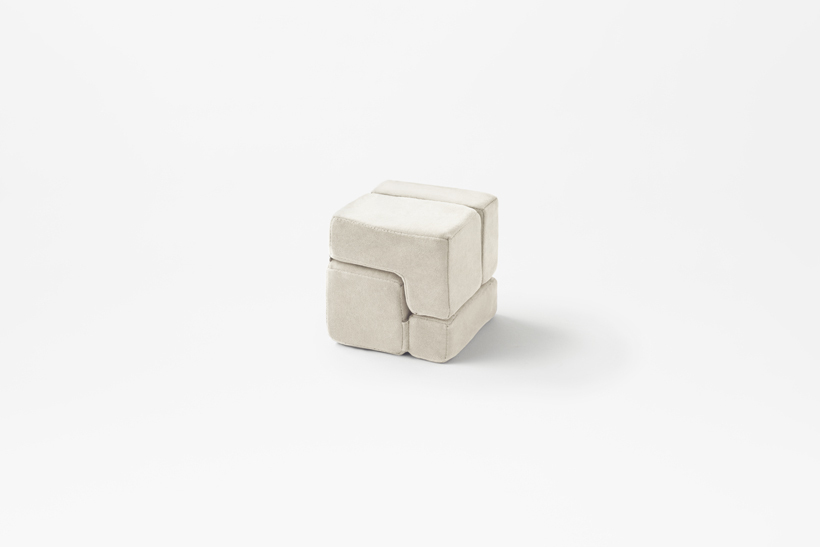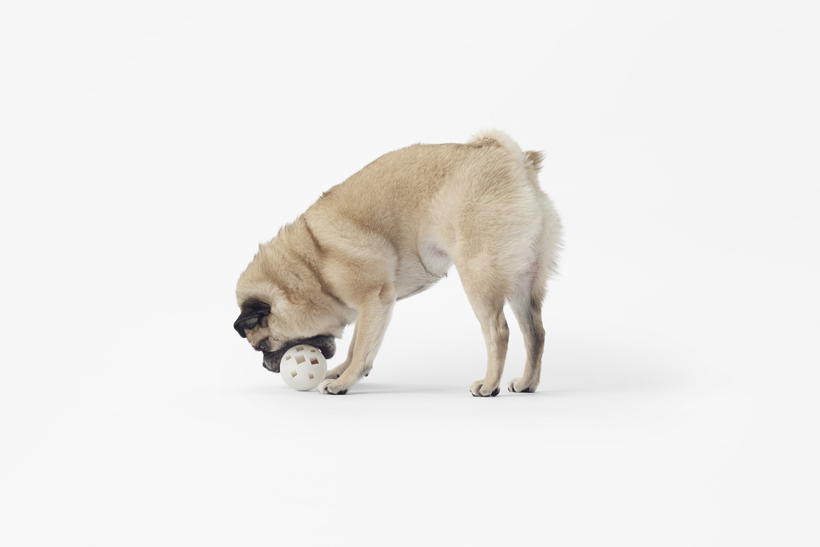 The soft toy is a cube shape when folded, but it can make other intricate shapes when unfolded. Every piece of the toy has a different bell inside, and each one makes a different tinkling sound from the others. As the only round item in the range, the toy ball that has been punctured with a number of square holes. Snacks and treats can be placed in the holes – encouraging the dog to play with the ball while trying to get the snack out.
The Heads or Tails collection of transformable dog products designed by Nendo for Pen, Japanese lifestyle magazine, consists of a dog bed, dishes and toys, all of which can be used in two ways. Available in two colours – white and black, the items are constructed of triangular panels connected in polygon mesh.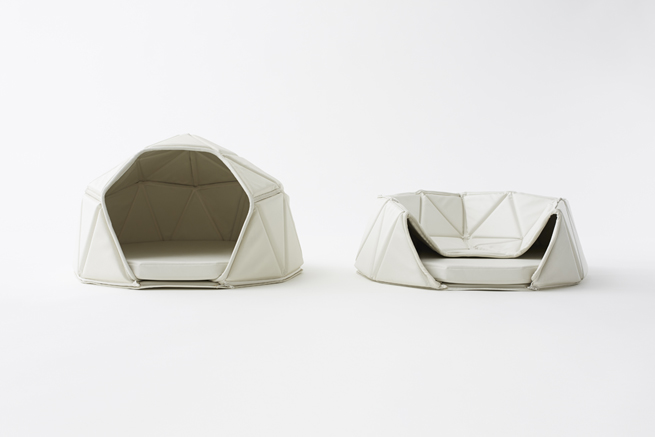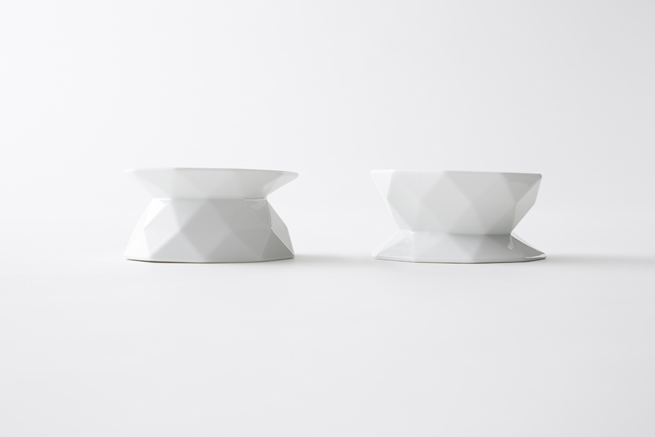 The artificial leather bed can serve as a cushion or form a little hut when dogs burrow inside it. The ceramic dishes are reversible, with a shallow dish for food on one side and a deeper dish for water on the other. The lightweight silicon rubber 'bone' can be reshaped into a ball by folding the two ends back on themselves.
Seattle-based pet lifestyle brand Boo Oh develops dog products that are a combination of minimalism and meticulously chosen materials  Their collection of patent-pending designs which includes collars, leashes, innovative harnesses, an all-in-one harness and leash and stylish waste bags offers a level of sophistication that elevates those typically everyday moments, like taking your dog on a walk through the park. All products are created for easy use, making them both aesthetically pleasing and functional.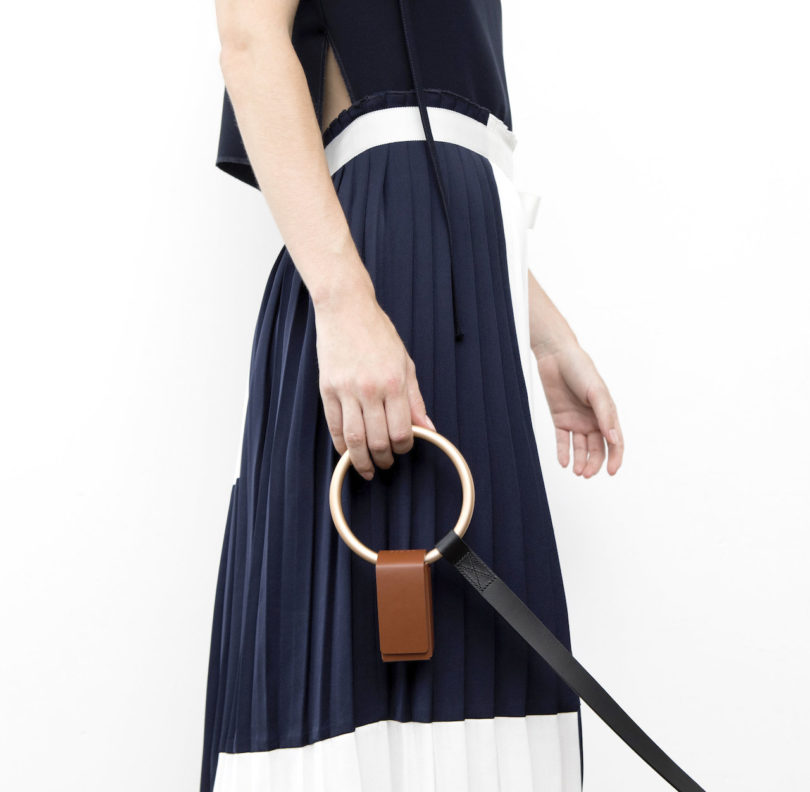 The brand's signature collection is Lumi collars and leashes that combine utility and comfort with modern classic aesthetics. The leash begins with a handle of lightweight anodized aluminum that creates a satin luster and quality tactile feel and is handcrafted of genuine Italian Buttero leather strap. Designed to seamlessly integrate onto Boo Oh leashes and harnesses is a Toto bag constructed of a single piece of fine grain leather folded into a unique, geometric shape. Available in a palette of modern colours that can help customize the user's final look, the bags can store everything needed while taking a dog for a walk, from waste bags, treats, keys to Airpods.
South Korean company Howlpot  creates bespoke pet accessories translating the same amount of care and design value usually reserved for human needs into high quality necessities for your favorite companions. The range includes various styles of dog beds, leashes, collars and toys.
Their award-winning cosy pet bed named Howly has a steel frame that provides sufficient stability. The inner padding of water proof  fabric offers protection against 'accidents' the pet may have. In terms of design, the bed is a chic addition to all kinds of different interiors.
We are Tight collars and leashes are 100% handmade of German climbing ropes and Italian leather. The rope gets smoother with use, while its texture becomes beautifully matte.