Angular boxes of buildings are long forgotten. Thanks to new building technologies and materials, architects continue formal exploration of sculptural shapes in order to develop structures whose undulating shapes are closer to organic softness rather than austere geometry. The result is bespoke buildings that bow, twist and curve like a ribbon.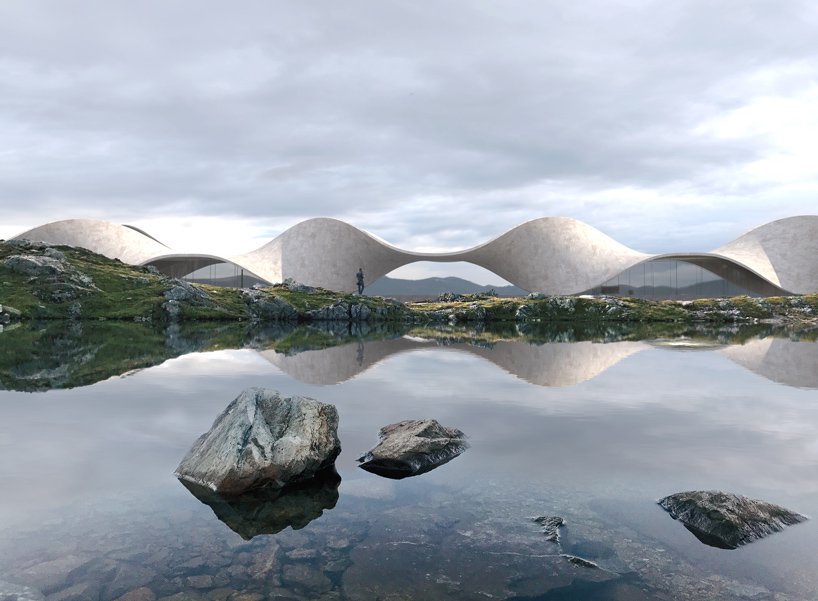 Mexico-based architectural designer Antony Gibbon developed the Twine, a monumental residential project which is notable by twisting spans of concrete. The undulating surfaces mimic the geometry of a natural shell, creating a feeling of fluid motion – and two conditioned zones, each one featuring a sleeping space and a kitchen lounge. This imagined structure is formed by a rhythmic series of unfolding frames echoing the topography of the distant hills.
Gibbon also generates an 'aesthetic distancing' of nature via a vast ground plane in stone tiling extending to the hills in the background. This approach leaves the architecture separated from the natural surroundings, as if to be framed and admired.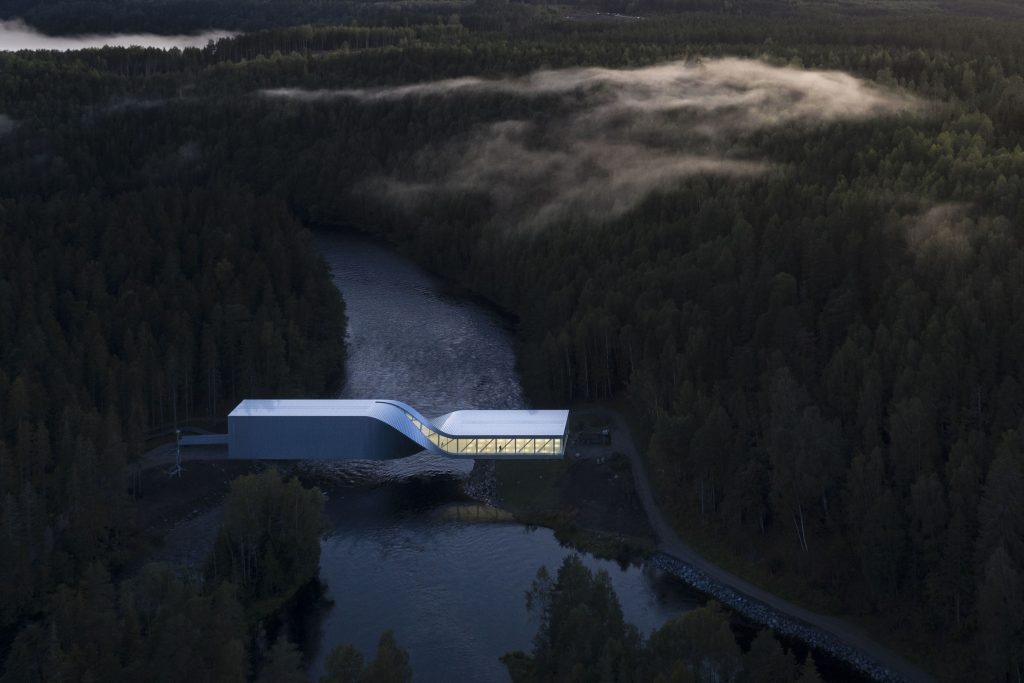 The Twist is a new museum by Bjarke Ingels Group located in the scenic Kistefos Sculpture Park by the river Randselva not far from Oslo. The building twists in the middle as it crosses the river acting as an 'inhabitable bridge'. This creates two blocks of interconnected spaces: vertically stacked galleries for media and paintings in the south and a horizontal open gallery for sculptures and large installations in the north. Access is provided from both ends of the building.
Finished in brushed stainless steel and large insulated glass panels with a reflective UV film to keep art-damaging light out, the new ribbon-like building responds to the museum and sculpture park's natural environment.
The co-founder Bjarke Ingels describes the project as their 'first experiment with social infrastructure — a building that serves as a bridge — or a cultural institution that serves as a piece of infrastructure.'
Global architecture firm Perkins + Will has designed the new Suzhou Science and Technology Museum which will be completed in 2021 and will form the centerpiece of a new cultural district. Surrounded by terraced landscapes, the building's ribbon-like shape forms a distinctive infinity loop which is a symbol of prosperity.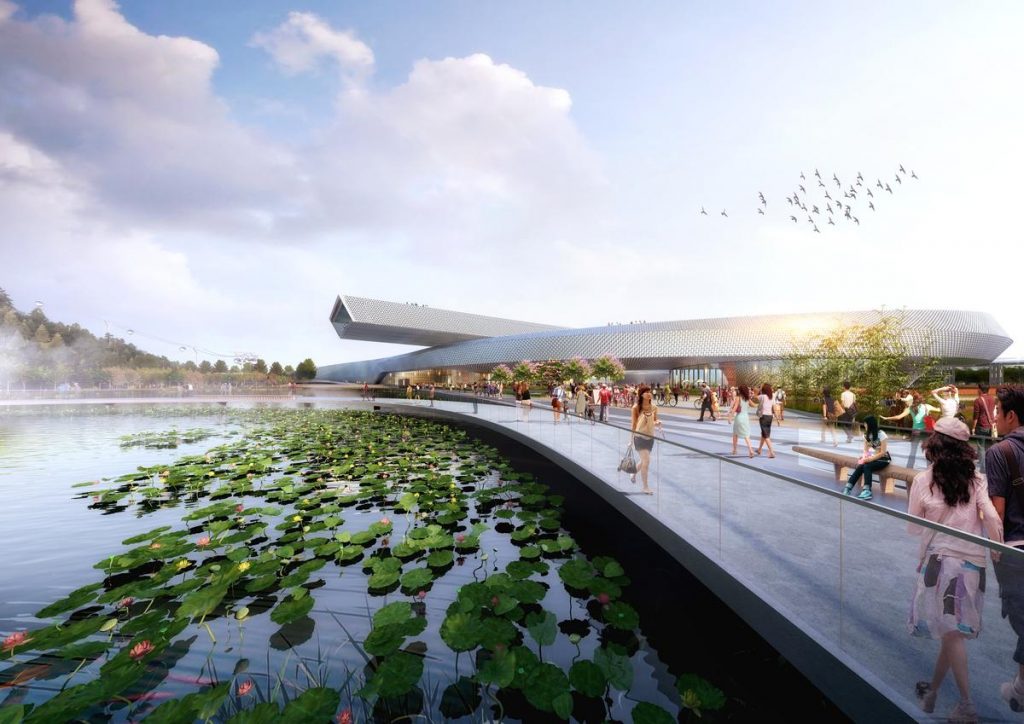 Emerging from the base of the mountain, the loop twists upward and turns back on itself to cantilever over the Shishan lake. Calling to mind a flowing silk scarf, it pays homage to one of Suzhou's best known exports. Through the use of terraces, outdoor roof gardens, and the overall building form, the new museum is responsive to the surrounding context. Thus, the nature of the site and the traditional Chinese elements inspired the architects to create the visually iconic building embodying the spirit of exploration and innovation.