Many find themselves caught in the grey of concrete and asphalt of the daily city routine. Colours, light and a touch of nature can make one's feelings soar up with simple joy, so designers seek to create city-inspired objects with a happier human in their mind.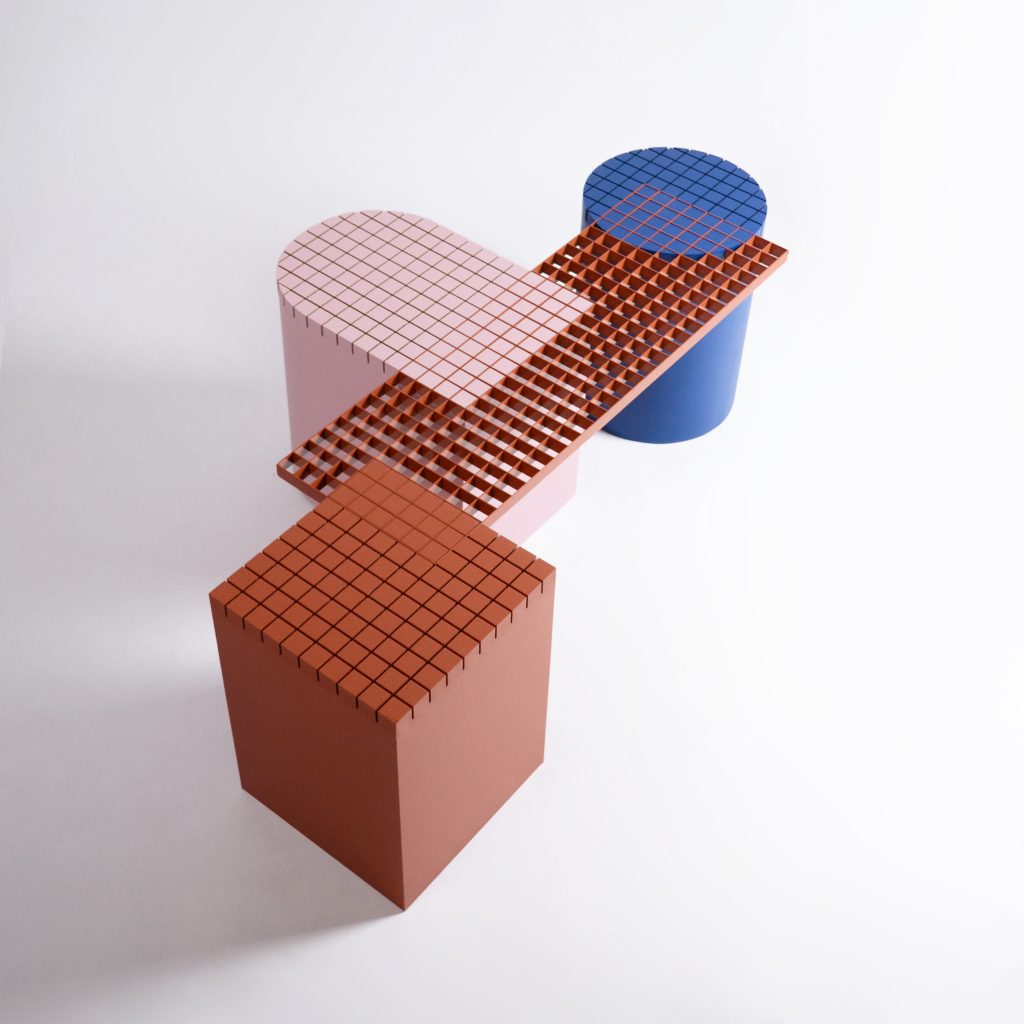 Belgian Nortstudio have designed Urban Shapes, that is a geometric bench inspired by rough forms and materials scattered around on various construction sites.
The colorful bench is composed of three stools – resembling children's playing blocks – joined by a steel grid which is typically used as floor surface or a staircase tread. The color, together with the geometric shapes of this weatherproof bench is seen as a defiant enrichment of public spaces and having an aesthetic value.
The Dutch Atelier Boelhouwer believes that "the relationship between flowers and insects is one of the most fascinating connections found in nature." However, urban jungles very much lack flowers, which leads to a drastic insect population decline.
To address this issue, the studio has created Food for Buzz – a series of artificial ongoing flowering flowers. These will serve as an emergency food source for bees, bumblebees, hoverflies, butterflies and moths.
The flowers are adjusted to the length of their tongues, faceted eyes and shape of preference and aim to take over all unused empty spots in our cityscape.
The Mexican studio MaliArts is also exploring the city life of bees and has designed a series of three structures for them. Refugio objects provide the basic needs of shelter, food and water to different species of solitary bees living in areas without enough flowers.
Insects play an indispensable role in the environmental balance and this project intends to generate a closer relationship between cities (humans) and nature (bees).
English studio Haberdashery designed Helio Ray reflectors to bring the light back to the areas where it is blocked by tall buildings.
The sculptural lighting consists of two large mirrored discs that collect and reflect sunrays, and a heliostat, which is a mechanized mirrored surface that automatically tracks the sun and gathers it into a concentrated beam. This beam is then reflected off a second reflector sending it down the side of a building. The faceted surface of the reflector warps and distorts the beam thus creating a slowly evolving pattern of calming light.
The studio believes that sunlight is essential for physiological state and wellbeing. This conceptual design is based on solid engineering knowledge and innovation and could help to illuminate our environment and bring the true color out of the surfaces and architecture.