Clay is a very ductile and plastic material used by humanity for centuries and able to serve so many different and essential purposes. Teachers use clay to foster children's tactile perceptions and creative abilities. And artists believe that working with clay is a rewarding job that opens up one's imagination and yields an attractive result.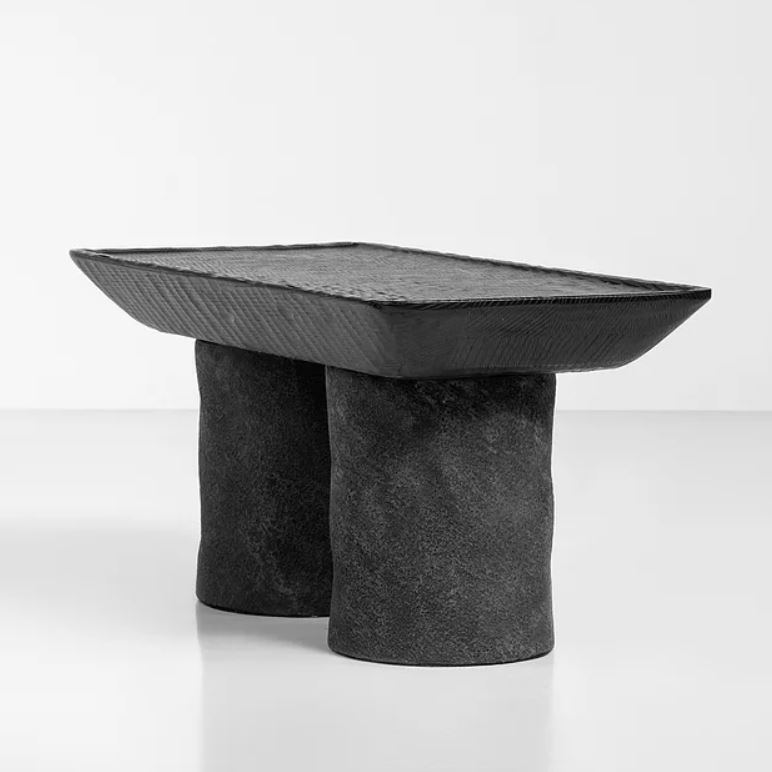 Kiev-based design brand Faina incorporates local natural materials into its furniture lines based on domestic traditions, materials and craft techniques.
The studio cooperates with local artisans and experiments with the material to develop pieces that are durable enough to function as an item of furniture. And they have managed to convert the fragile nature of clay into a component very reliable and modern-looking pieces.
In some local villages clay is believed to heal people, to fill their hearts with warmth and their bodies with living energy, that is why it is widely and willingly used in domestic life, for example to make benches and beds.
Brooklyn-based homeware brand In Common With has created a collection of lamps made of clay.
By offering affordable custom design these objects aim at changing the consumption pattern when many unsold goods end up in a landfill.
The three lamp shades are hand-pinched clay, highly textured and unglazed. All of them are meant to be appreciated as sculptural objects even when not turned on.
The Dome Table lamp's shade resembles a kitchen bowl turned upside down. It has a modern, yet organic character with a soft, relaxed light. Every piece has a unique look achieved with the combination of handmade ceramic and a precisely machined steel base.
The shade of the Pyramid Table Lamp is made by using a slip-cast process and looks more like a traditional linen lampshade, while the Alien Table Lamp resembles a floppy straw sunhat which rotates up and down and swivels side to side providing light where needed.
UK based ceramic artist Carolyn Genders creates bold, asymmetric sculptural vessels from clay. The artist believes that behind each work lies passion, hard work and rigor, and an enquiring mind. Clay is one of the most challenging materials to work with, according to her.
The pieces are formed in white earthenware with surfaces painted with abstracted imagery. Each work requires its rhythm and time as the clay needs to firm up. The surfaces will then be inscribed, incised and scarified through layers of matt vitreous slips and burnished terra sigillata.
The surfaces are painted with slips – liquid clay colored with oxides and industrial stains. Before firing, each piece is also burnished to create a silky pebble-worn patina.