Shipping containers are extensively used by logistics firms. The question is: what do we do with these after their expected life is over? The answer provided by architects and designers consists in reusing containers by turning them into dwelling, commercial or public spaces. They are basically modified, put and stuck together like legos. This trend is a new prototype of sustainable architecture and lightweight mobility.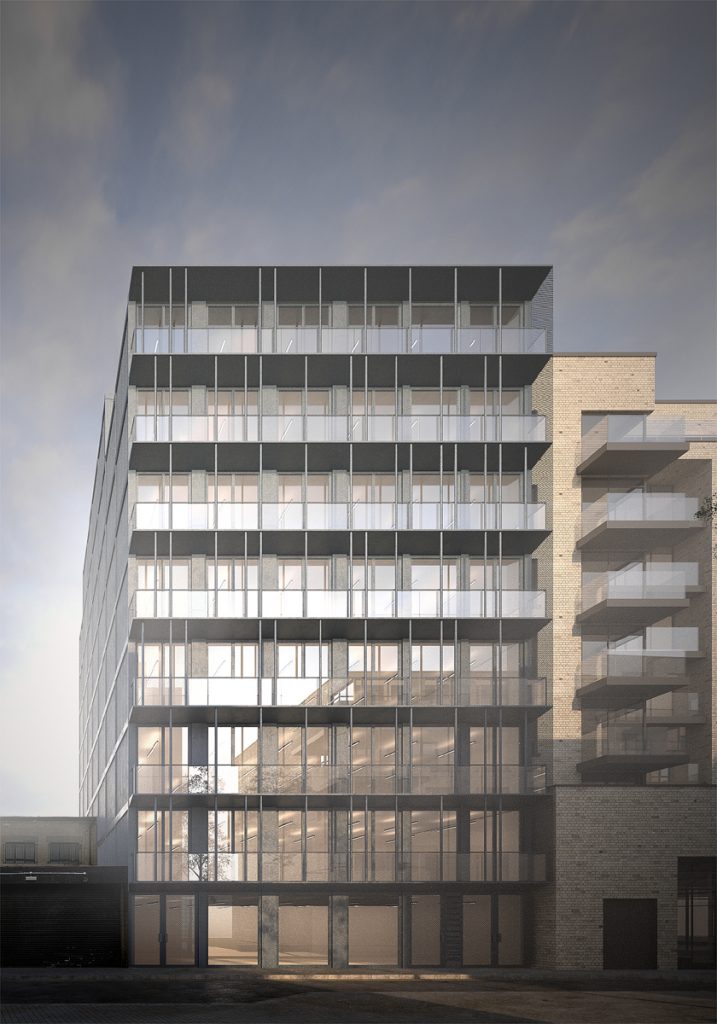 Patalab Architecture designed a nine-storey office block from shipping containers to become the world's tallest construction built from modular structures.
The office to be located in Whitechapel, East London, will present a 26-metres-high structure with a lift serving both practical and aesthetic purposes.
A steel frame provides additional structural support to the stacked containers. The exterior will sport glass balconies and the inside will contain open plan office spaces. The construction will also meet sustainability standards: along with its being entirely recycled, solar panels will be placed on the roof.
Japan based Kengo Kuma has created a Starbucks coffee shop by stacking 29 recycled shipping containers in Hualien, Taiwan.
This 320-square-metre cafe features full height windows and skylights built into the white-painted containers.
Containers, stacked four high at right angles to each other, are arranged to resemble a transparent tall tree. The rotating pattern allowed the designers to create various terraces in the structure. Drivers can easily grab their coffee at the drive through on the ground floor of the container block, while pedestrians will enjoy their beverages in cozy wood-lined booths or at low tables and benches.
Dixon Jones architecture studio based in London joined forces with sculptor David Mach to develop a proposal for an event space and marketing suite in Edinburgh.
Mach1 will be made from 36 bright red shipping containers located in an undeveloped section of the Edinburgh Park business district. The site itself will become home to offices, a public square, sports facilities, shops, restaurants and a health center.
The heart of the unique multi-purpose building will house a double-height exhibition space, where the masterplan of the area will be displayed. The structure will also incorporate a small cafe, workspaces and a large meeting room on the second floor making it a functional facility as well as an eye-catching and engaging piece of art and architecture.