Humanity is more and more concerned about the amount of waste that leads to pollution of our habitat. With the advance of technology and science new long-lasting materials hit the world's markets leaving the planet with a heap of waste: both from production and household use. Progressive thinking designers are in search of ways to turn waste into raw materials for new items.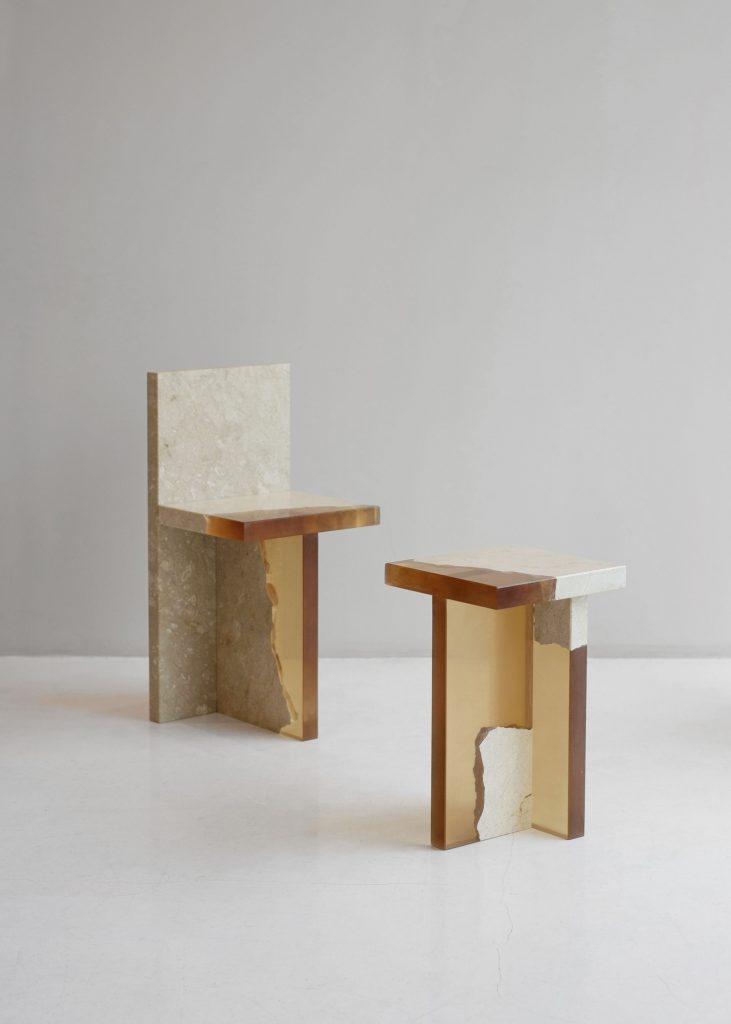 The Korean FICT design studio set themselves the goal of finding a way to retain the value of fragments left from the marble making processes The country imports marble and wastes some two tons of split pieces found in shipping containers daily.
Marble loses in value when it's a broken piece, so the designers decided to apply a resin material, so that such marble waste can be used in real life projects. Their Fragments series shows the beauty of natural marble while serving the purpose of helping out the industrial environment.
The Chinese Bentu Design saw deep into the daily-use ceramics industry in Chaozhou. The city's recycling factories can only use a fraction of the porcelain waste leaving piles and shards of unused garbage. So the designers drew attention to this issue by creating a series of furniture with it.
Rotterdam-based design studio New Raw operate the Print Your City initiative to help recycle plastic household items using a 3D printing robotic arm. Visitors to their lab, who remember to bring some plastic waste with them, are offered a unique opportunity to participate in the 3D recycling- designing process.
By way of example, in Thessaloniki, Greece, the studio's creations offer public seating which can at the same time be used as planters, which adds more greenery to the city.
Andreu Carulla, Spain, became part of the project commissioned by El Celler de Can Roca Restaurant with the purpose of reducing their waste by using design.
The RR201 project makes use of polystyrene storage boxes and gives them a new life in the form of stools. Polystyrene is notoriously difficult to recycle, and the restaurant uses six such boxes daily.
After shredding them into raw material, compacting it down in a mold and using injected steam and eco-friendly coating, a highly durable and lightweight stool is brought to life. Each stool is different in its texture because of the material, which means that there are no two identical ones.