Steven Chilton Architects is a London based studio. It always creates unexpectedly ravishing buildings that tend to quickly turn into illustrious and exemplary works in the realm of architecture.
The studio's expertise in theatres building is unquestionable, so it is high time to explore some of the truly spectacular concepts by SCA.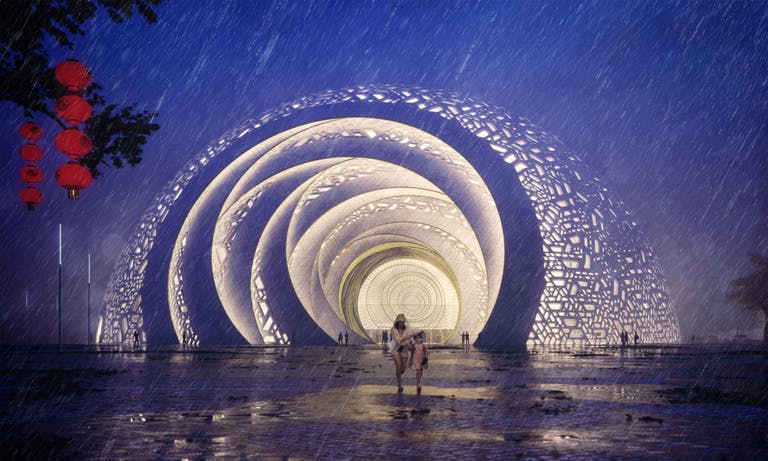 Inspired by the largest bamboo forest in Yixing, China, this theatre stands as its conceptual continuation and is comprised of three major elements – the columns, the shade canopy and the building envelope. The architects aimed to design a theatre which would be somewhat reminiscent of the canopy of leaves usually seen at the top of a bamboo forest. This canopy is made of diversely shaped triangular bays fusing as a perfectly selected puzzle of gold louvres that illuminate the structure with its revelatory experience of light.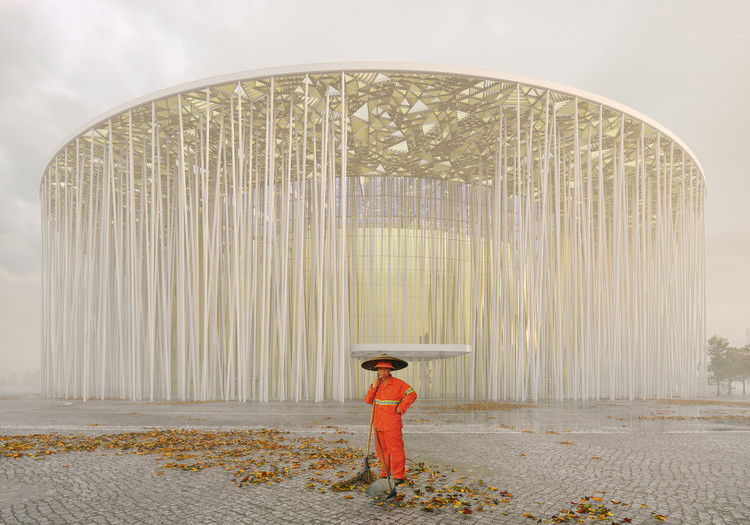 Wuxi Show Theatre
The theatre which will be able to house 2000 visitors, will have a landmark of its own – a permanent water performance by Franco Dragone. Bamboo-like columns of the structure open up at various places to create accesses inside. At night, the building's fulgent lights from below produce a grandeur effect.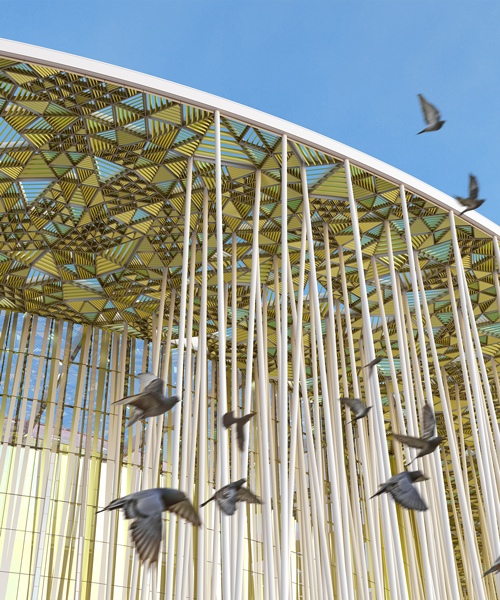 Wuxi Show Theatre
Yet another piece of architectural design inspired by the world-known Chinese silk, the fabric whose colours and textures are no less rich than its history. Located in Huadu District of Chinese Guangzhou, this marvellous theatre building takes the spectator back to the times of travelling the Silk Road, reminding the world that Guangzhou was actually the starting point of this trading route.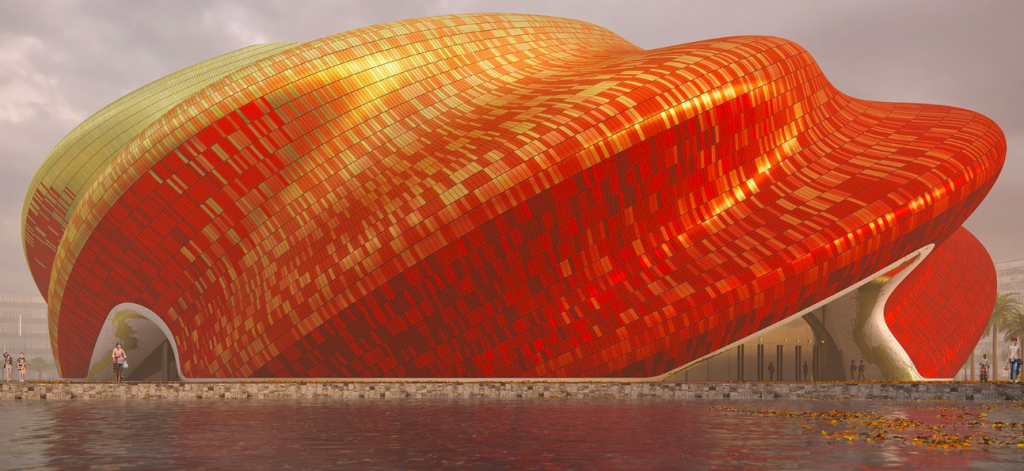 Yue Show Theatre
The theatre's construction is reminiscent of a silk scarf whose dominant mahogany colour moves in a whirl to create a variety of shades and textures. The building's entrances smoothly let the visitors in, designed as a seamless continuation of the silk material. The traditional combination of red and gold that decorate the most elegant silk garments is not purely a decorative tribute – the architects covered the south facade in a gold coloured aluminium to reflect away the sun heat.
SCA's creativity sometimes runs far ahead of reality. Their Puzzle Ball Theatre which to many might resemble an alien spaceship is supposed to evoke discussion about the drastic changes that contemporary theatre undergoes nowadays. Deriving its concept from Chinese puzzle balls, the main entrance of the building opens up via seemingly rotating concentric spheres.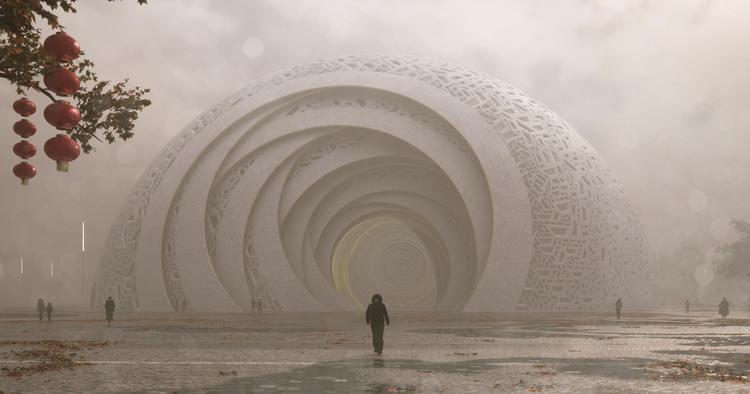 Puzzle Ball Theatre
The cladding geometry is inspired by patterns used for window screens in the relevant Chinese region. 97% of the façade surface can be covered using a limited range of 30-panel shapes allowing for significant flexibility in form making and climate control.