They say time is like a flowing river, and that anyone glancing at a waterfall forgets about the passing of time. The indoor waterfalls that we are inviting you to glance at, represent the most spectacular ways of using water to entertain the public.
'Rain Vortex', Photo:  Safdie Architects/Darren Soh
The Jewel Changi Airport in Singapore has now got its unique landmark — a 40 metres tall indoor waterfall designed by Safdie Architects.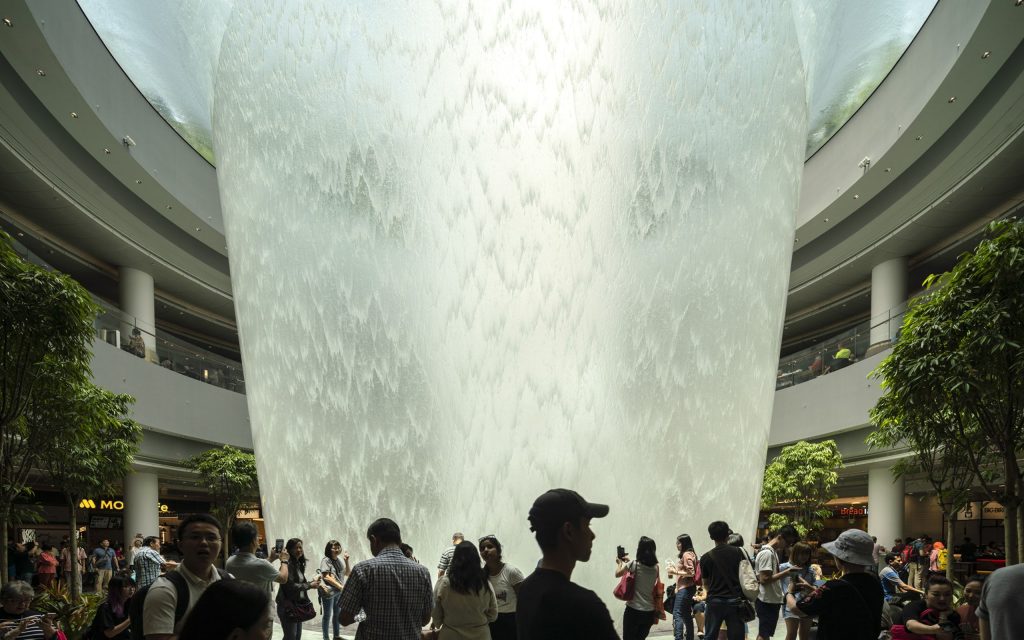 'Rain Vortex', Photo:  Safdie Architects/Darren Soh
Safdie Architects Studio was founded by Moshe Safdie back in 1964 and is known to be a highly professional and prolific union with their own look into the future. Their expertise in design and technology helped them shape up a new vision for an airport – the location that does not necessarily have to be designed in a strict functional way, which the architects have well demonstrated. Instead, Safdie Architects literally entangled the Jewel Changi Airport in diverse plants turning it into a botanical garden that can help set up the right peaceful mood for travellers.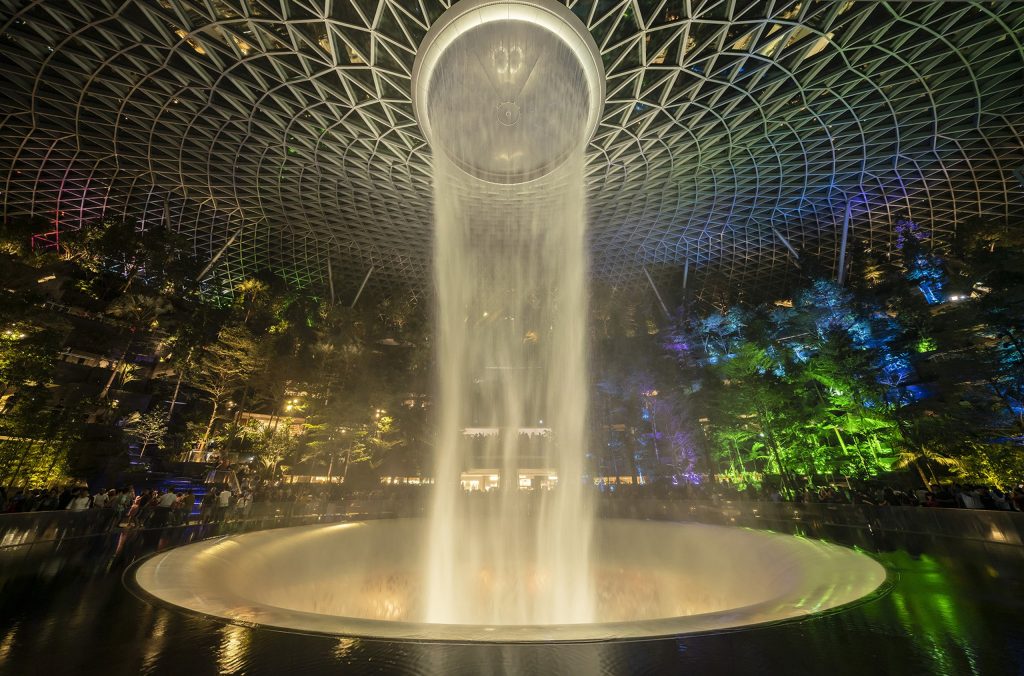 'Rain Vortex', Photo:  Safdie Architects/Darren Soh
Safdie Architects' 'Rain Vortex' will be the tallest indoor waterfall ever built that will also turn into an awe-inspiring light show at night. The green landscape environment of the airport will have a sufficient amount of airflow and cooling considering the region's frequent thunderstorms. Moreover, there will be a considerable amount of rainwater collected to be re-used in the building.
"Jewel weaves together an experience of nature and the marketplace, dramatically asserting the idea of the airport as an uplifting and vibrant urban centre, engaging travellers, visitors and residents, and echoing Singapore's reputation as 'The City in the Garden'", says Moshe Safdie.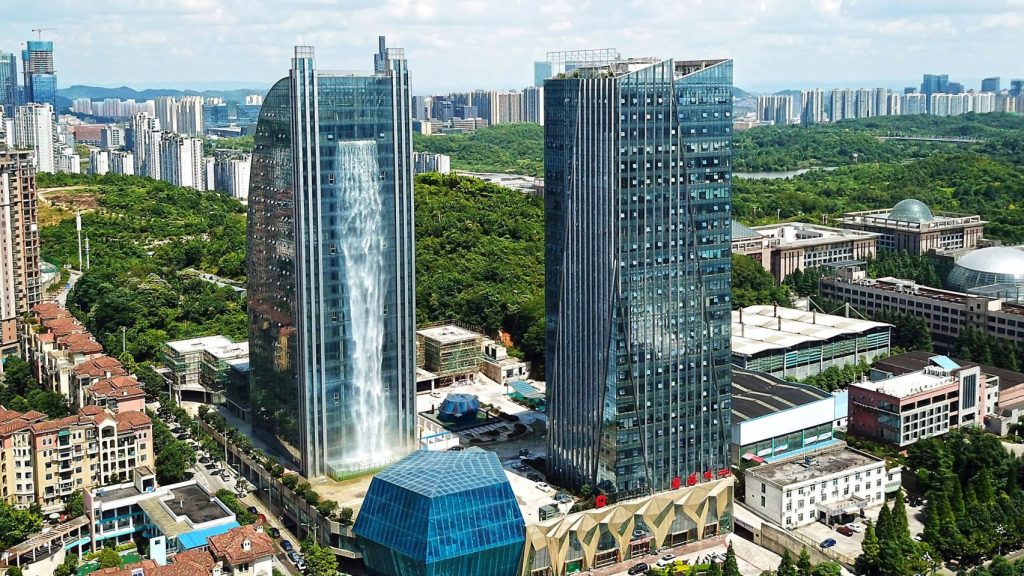 Liebian International Building by Ludi Industry Group
This Liebian International Building in Southwest China does stand out from its surrounding landscape. The city needs water and it seems that this very building provides it. Ludi Industry Group architects who curated the project aimed to coalesce the idea of the modern city and the area's natural richness. "Guiyang is a city of mountains, and with many trees, just like a forest. We wanted to create a feeling of water and greenery, even when you are surrounded by skyscrapers," says the company president Zhou Songtao.
This extraordinary building will house offices, a shopping centre and a luxury hotel. The waterfall is operated by four pumps that feed on underground tanks containing rainwater and runoff. It costs approximately $160 per hour to pump water to the top of the 121-metre high structure.