The person who once revolutionized attitudes to the depiction of form in space by deconstructing his muses beyond reality, Pablo Picasso is known as one of the most prolific artists of the 20 century. His works have been and will continue to be a powerful source of inspiration, so let us remind ourselves of a few, and explore them via their three-dimensional digital and physical recreations, inspired by Picasso.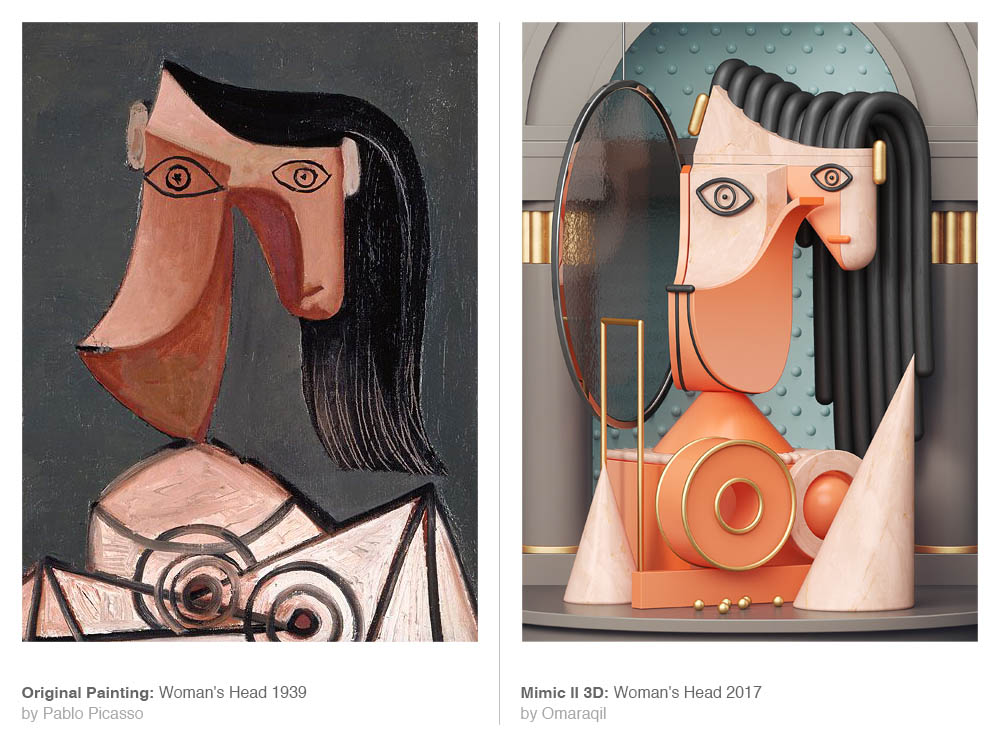 Omar Aqil, a digital artist from Pakistan, was struck by Picasso's deliberate distortion of figures and reenvisaged six of his paintings in the digital realm. His MIMIC II collection may be seen as a new way of exploring the diversity of forms and shapes created by Pablo Picasso. The world-known painter who was famous for his eclectic attitude to art would unlikely judge the contemporary artist for introducing new elements to the picture, such as the mirror to the right of the woman's head or vibrant background.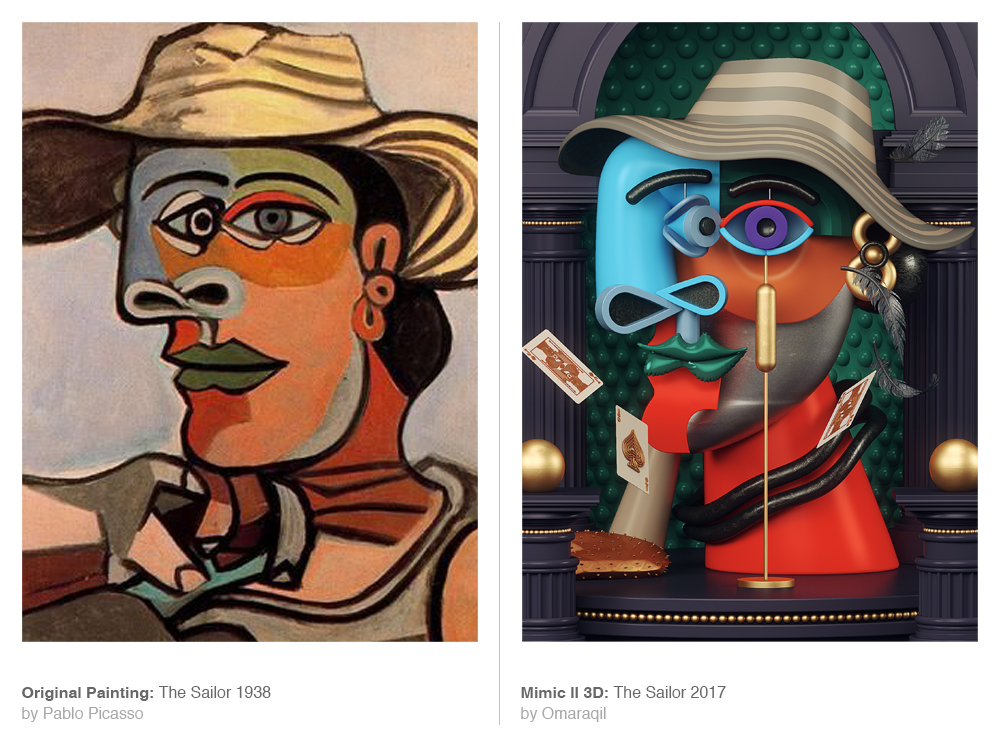 "I have also created experimented backgrounds using medieval architectural elements in modern flair. It's just an attempt to give a different look of his compositions. I have also added some different elements to give them a new story. The abstraction of these figures opens up new complexity within the objects he used. This is a small effort to give him a humble tribute for his revolutionary efforts in the modern art", explains the artist.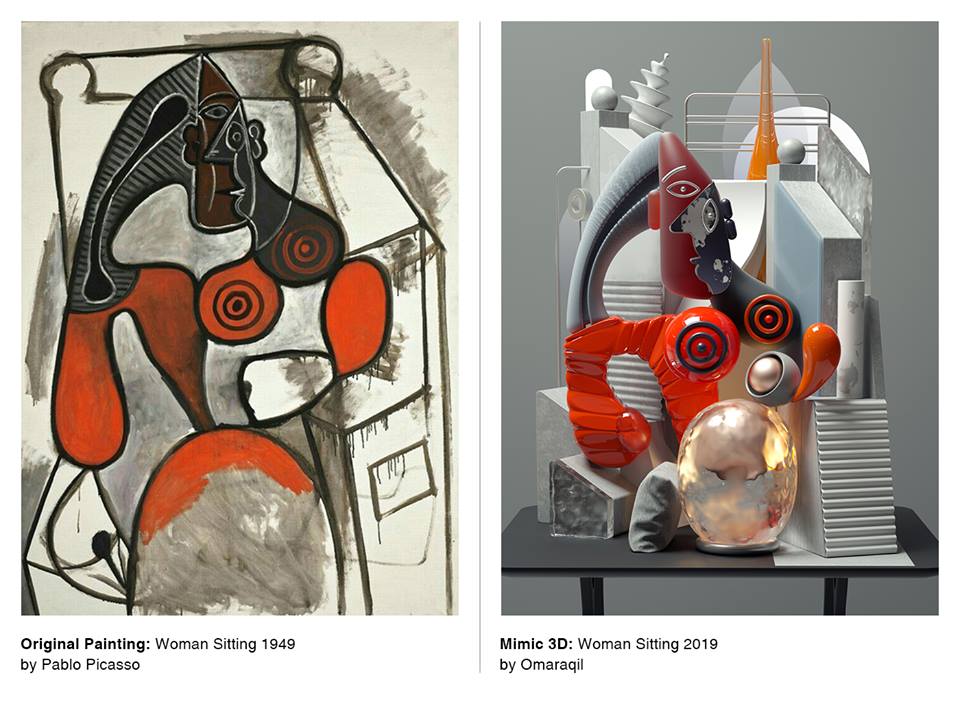 In the 21st century, Picasso-inspired surrealistic and geometrical forms can be present not only on digital canvases: Domani design studio enlarged the area of presence for Picasso's exhilarating works.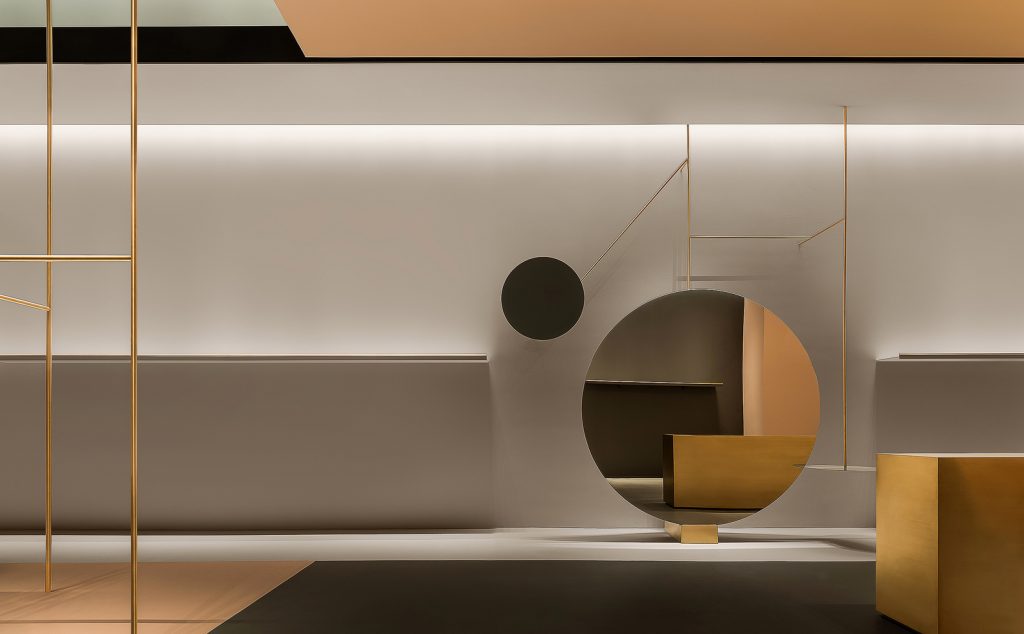 Flagship store,  Domani. Photography by Shaon
Headquartered in Guangzhou, China, Domani Studio are known for experimenting with new space experiences. This time they recreated Picasso's masterpieces in the interior design world. Their flagship store in Shenzhen possesses symbolic highlights of Picasso's masterpieces. The authors claim, that 'the complete representational form, material and even texture are frolicking in the form of a contemporary way to remind people that reality is hard to be detached'.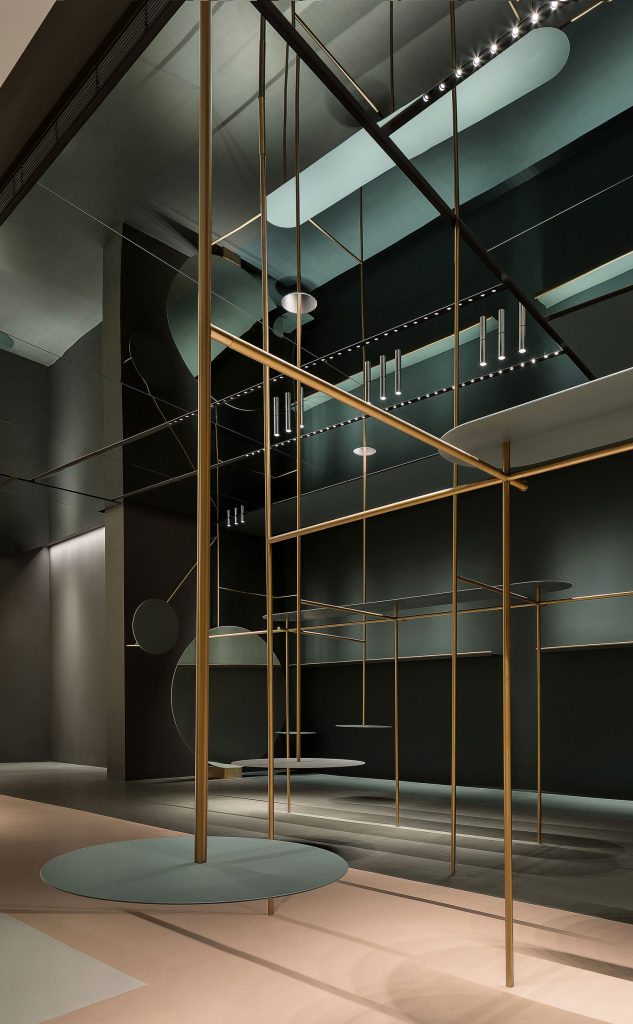 Flagship store,  Domani. Photography by Shaon
The calming pastel pink colours flow up the walls and down to the floor, accompanied by grey panels and high ceilings. The brass poles instilled in this space create a harmonious assemblage of the style and serve as the display tables and clothes hanging unit. If one came to know that this sophisticatedly designed space should be exhibited as a sculptural installation within the space, there would be no surprised looks. After all, Domani's design has all the capabilities of plunging the visitor into the world of surrealism.