As Marcus Tullius Cicero once said: "If you have a garden and a library, you have everything you need". And it is extremely inspiring to see old buildings being transformed into modern public places like art galleries, cinemas, restaurants and libraries.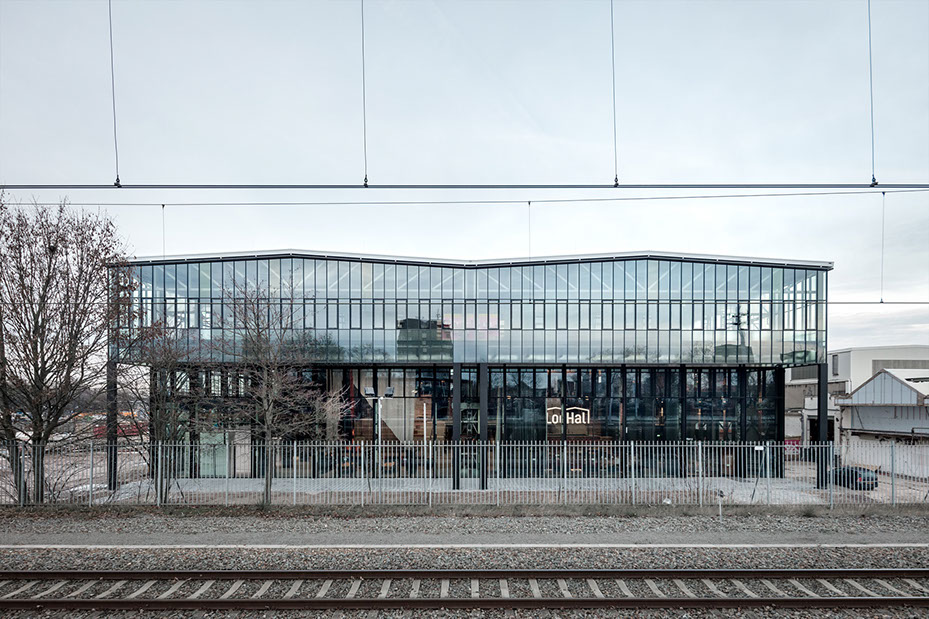 Photo by Civic architects
Lochal, an old locomotive hall dating from 1932, became the new creative space for an Amsterdam based firm, Civic architects. This time their ingenuity in reinterpreting public buildings and places lead them to the city of Tilburg, the Netherlands. This building accommodates the public library, co-working spaces, conference rooms, arts education spaces, and a large city hall for public events, exhibitions and debates.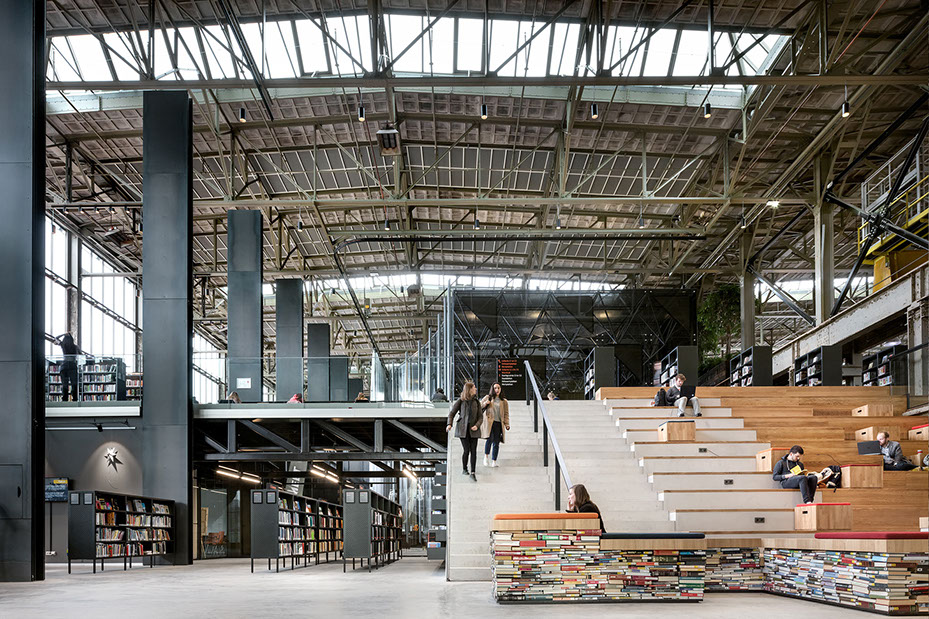 Photo by Civic architects
The so-called centrepiece of this building is a new kind of hybrid library which allows the visitors not only to borrow books but also take part in the joint production of new information. For this purpose, the designers created 'lab rooms', themed spaces conceived as platforms to acquire new skills in diverse areas. There is a Food Lab, a Word Lab, a DigiLab and a Heritage Lab.
Large open spaces and the architects' decision to retain much of the industrial building's steel structure with its panoramic windows and towering riveted columns contribute to conserving the heritage value of the monumental hall and the idea of creating a collaborative reading environment. Moreover, each of this building's space has proved to be multifunctional: for instance, the broad staircases can be transformed into theatre or lecture space.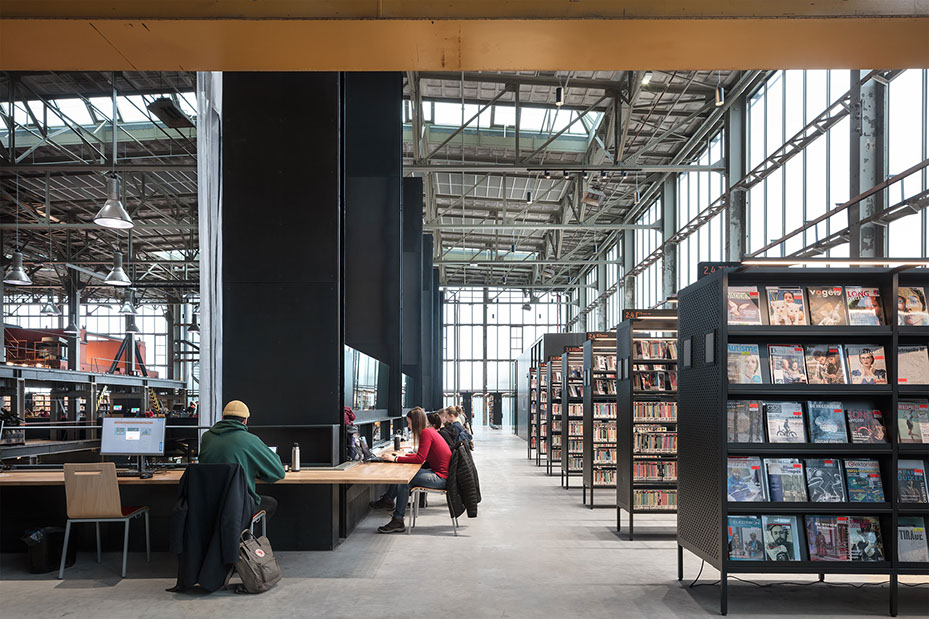 Photo by Civic architects
One can't help noticing the similarity of the entrance hall and a typical public city square. To conflate the old-fashioned building and new practical design ideas, Civic architects utilized six huge textile screens which can be used to split different areas into zones — to create a more intimate and cosy space with a better acoustic for a small meeting.