Let us take a closer look at Daniel Arsham and his Snarkitecture practice.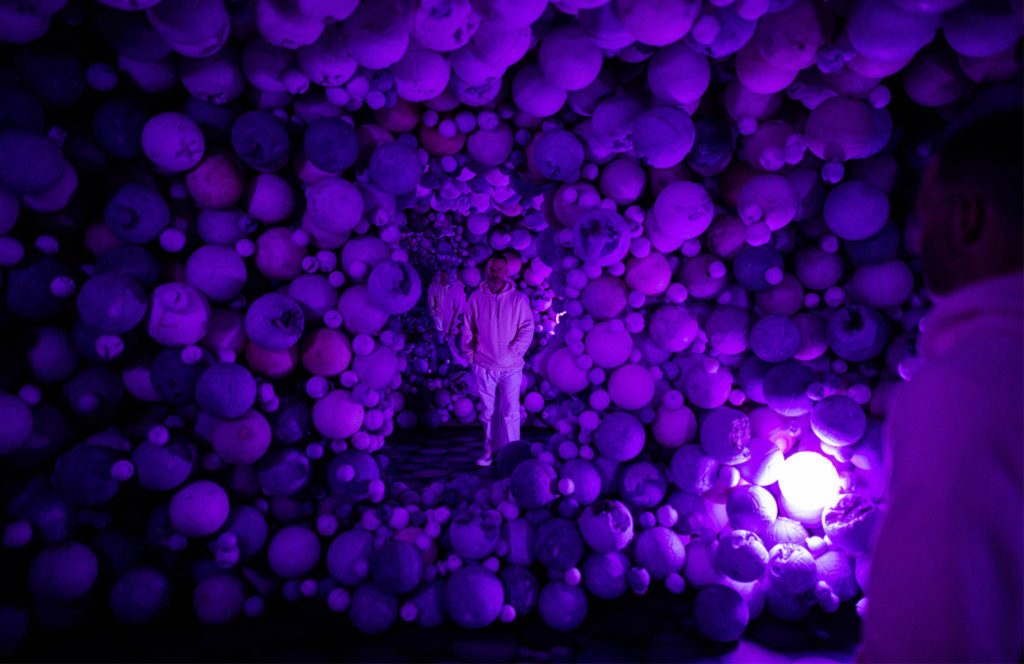 Connecting Time by Daniel Arsham, Moco Museum
Arsham's multidisciplinary works combine art, architecture and performance art. He founded Snarkitecture with partner Alex Mustonen to create a collaboration working with fashion brands, interior and architectural design. The studio has also created a complete line of functional design objects. 
Connecting Time by Daniel Arsham, Moco Museum
The Moco Museum in Amsterdam is hosting New York-based artist Daniel Arsham's solo show Connecting Time, which runs until September 30 this year. Arsham's work draws on a range of disciplines, incorporating architecture, design, sculpture, film and performance. Moco Museum, a boutique space specialising in a wide range of modern, inspiring and contemporary works from artists such as Banksy, Andy Warhol, and Roy Lichtenstein, is the first museum in the Netherlands to present Daniel Arsham's work. He has created space-specific installations such as the
Amethyst Ball Cavern and Eroded Wall Paper Room to allow visitors to feel like they are stepping into an alternate reality. The artist's fascination with pop culture objects, sports and the influence of archaeology are very apparent in these spaces, which include the never-before presented interactive installation  Calcified Room, consisting of a domestic space furnished in mid-century style, but fashioned to appear strangely petrified. The calcified room is evocative of a cave interior scaled with minerals, or the city of Pompeii, eternally preserved in ash.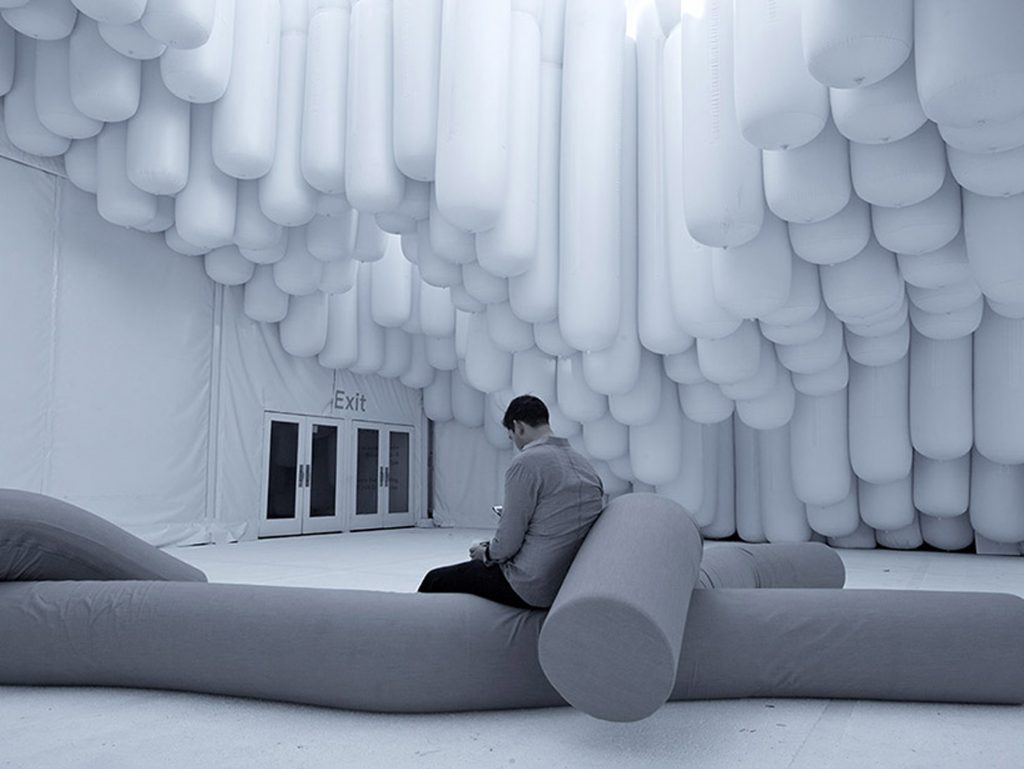 Snark Park by Snarkitecture
Don't visit New York this spring without taking in Snark Park — a multi-faceted exhibition space that will house a series of immersive art installations, created by the design studio Snarkitecture. Opening at Hudson Yards in Spring 2019, it will offer visitors the opportunity to engage with a rotating program of design environments that play with material, texture and the reduction of colour.
The idea, say the creators, is for Snark Park "to promote a dialogue that is equally creative and contemplative" — all in keeping with the studio's aim to challenge visitors to investigate the familiar with a fresh curiosity. An ecosystem of tailored design, Snark Park offers a unique retail experience with exclusive merchandise and food in collaboration with KITH Treats, Snarkitecture-designed limited edition art objects and one-of-a-kind collaborations with brands from around the world. The intention is for Snark Park exhibits to continually evolve to challenge returning visitors with brand new encounters.  Lost and Found at Snark Park is an interactive environment that invites visitors to explore, play and relax in a unique world. Reminiscent of mystical trees from an enchanted forest, Lost and Found consists of an array of massive, inhabitable cylinders, forming an immersive monochromatic landscape. Visitors can get lost in the labyrinth of columns to discover intimate worlds hidden within. Some spaces are large enough to occupy, while others are intended to be viewed from outside; each experience is a unique exploration of materials, activities, and memorable shared engagement.