Domino Effect by Ingrid Ingrid is the winner of the ninth edition of Montreal's Luminothérapie, organised by the Quartier des Spectacles Partnership. The participatory installation, which comprises a set of giant sonorous and illuminated dominos is on display until January 27, 2019, at Place des Festivals in the heart of the Quartier des Spectacles, Montreal.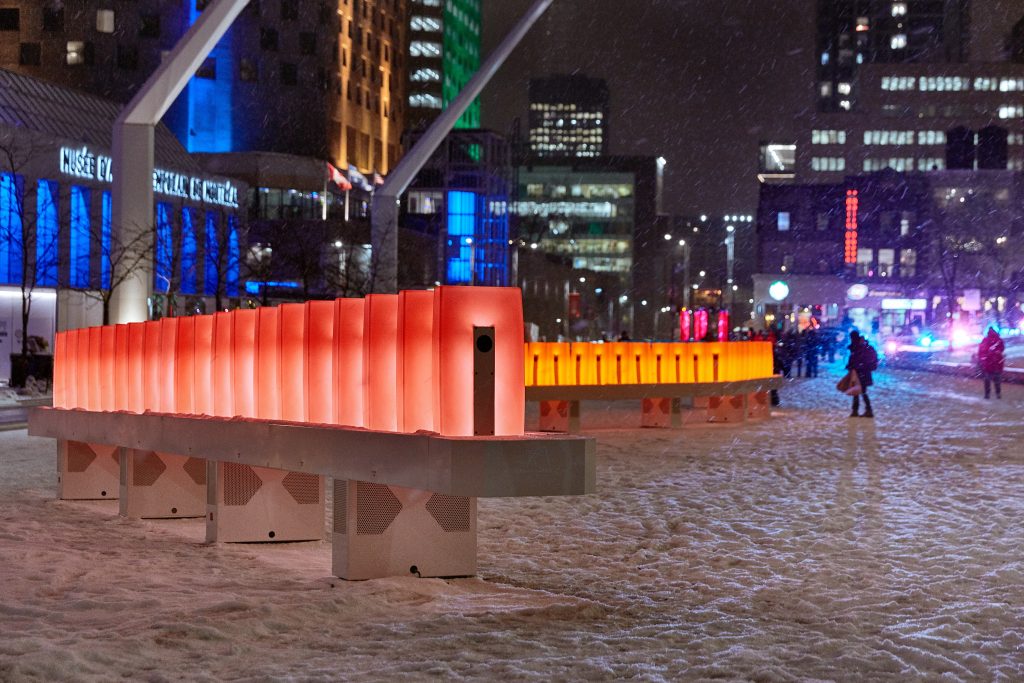 Dominos photo credit Nicolas Gouin
The installation consists of 120 dominos distributed across several stations, which the public is invited to play to create a wide range of sound and lighting effects. Every set of 10 dominoes features a different sound profile (vocals, percussion, marimba, balafon, flute and so on), and when players topple the dominos in a long cascade, the resulting multi-coloured domino orchestra plays a unique musical work in a colourful and luminous bow of pastel hues!
For more details follow the link.