Humans eat a lot of food that comes from plants and animals, but some parts of these get discarded and thrown away during processing. With human consumption growing with time, this organic waste keeps piling up at landfills adding to the greenhouse gases effect and thus harming the environment. Fortunately, engineers and product designers come up with ideas of utilizing food waste to create innovative and beautiful materials suitable for construction and interior decoration.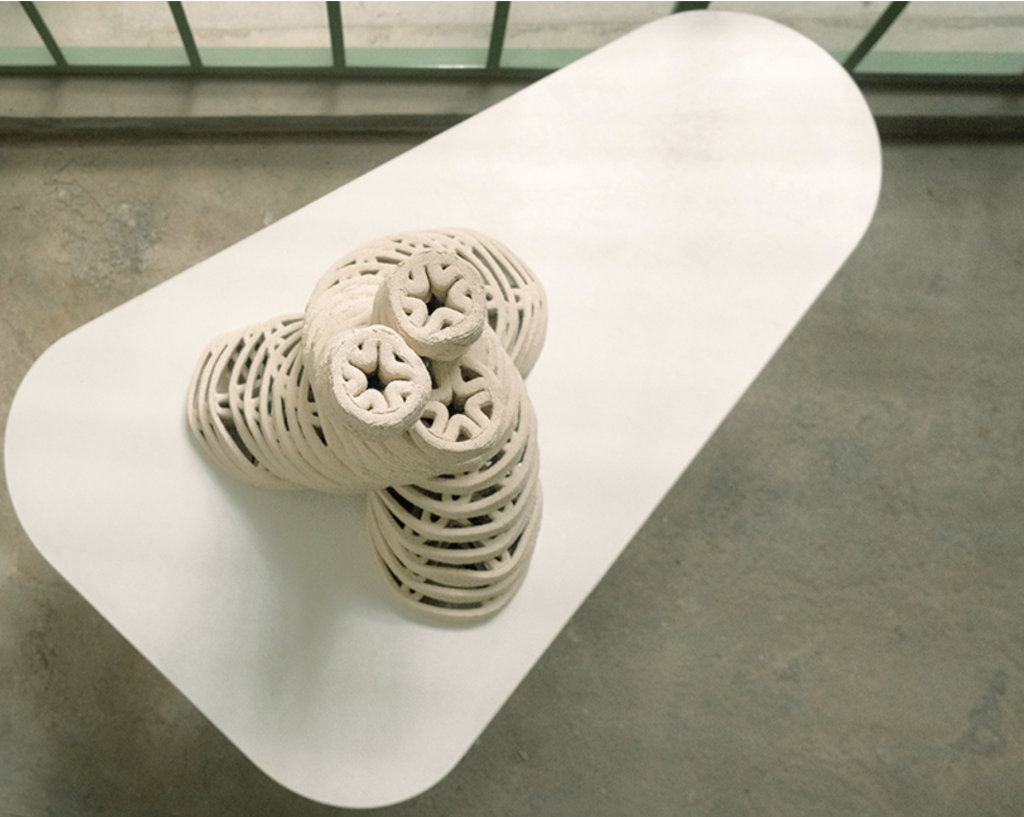 The Eggshell Project (Un Proyecto de Huevo) led by Mexico-based design studio MANUFACTURA make suse of a locally sourced, easily found, and lightweight waste product: eggshells to produce new constructions.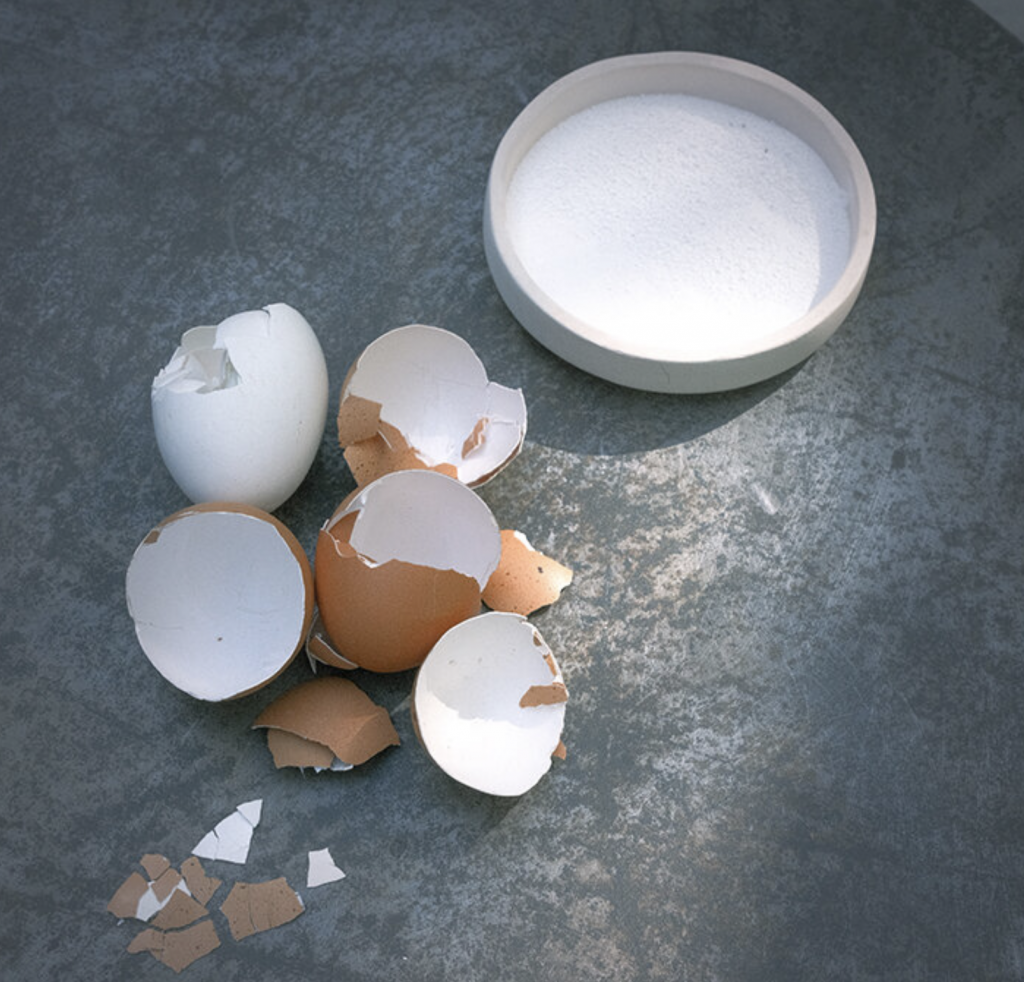 The project relies on a robotic arm to 3D print bioceramic wall tiles out of a mixture of discarded eggshells combined with sustainable binders. The 100% circular fabrication process gives shape to building blocks with different geometries which can be utilized for different architectural applications. The resulting pieces solidify without the need of firing.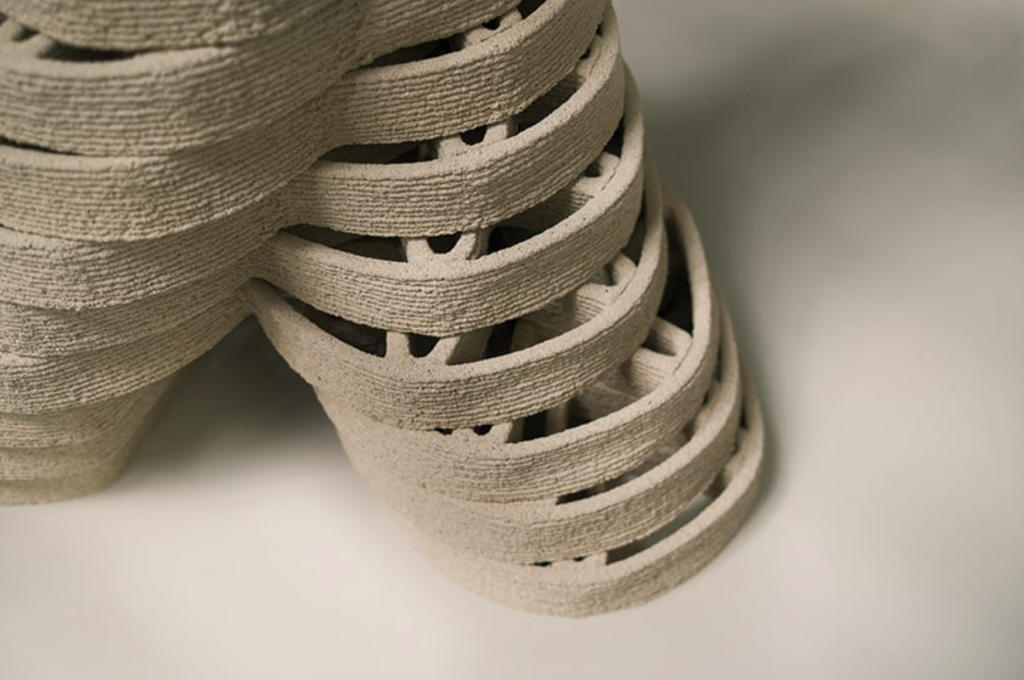 The end result is an eggshell brick wall made of a total of 105 different blocks that are assembled based on their shape and an eggshell column made of 26 pieces that create stability through their shapes. The raw material for the project was donated by various restaurants of Mexico City in the course of two months.
RCA graduate Erik de Laurens has found a sustainable application for food waste, which is seemingly useless and discarded by both food and aquaculture industries because it is not edible – fish scales. Using a sustainable process and no harmful ingredients, the designer has transformed the organic waste into beautiful finish materials named Scalelite that is s hard as stone yet as beautiful as terrazzo.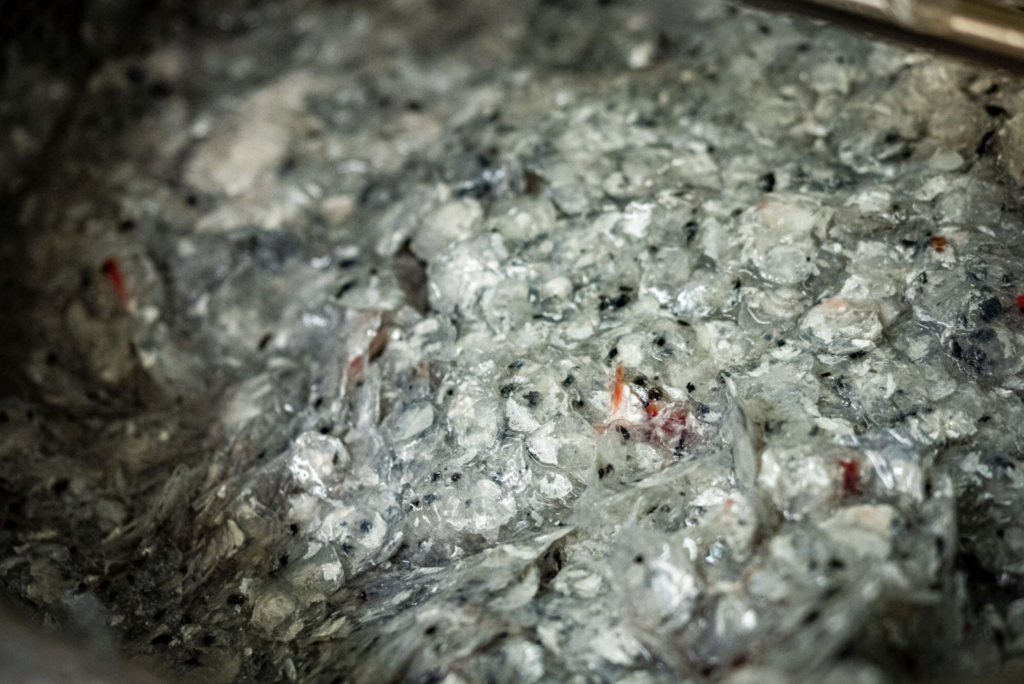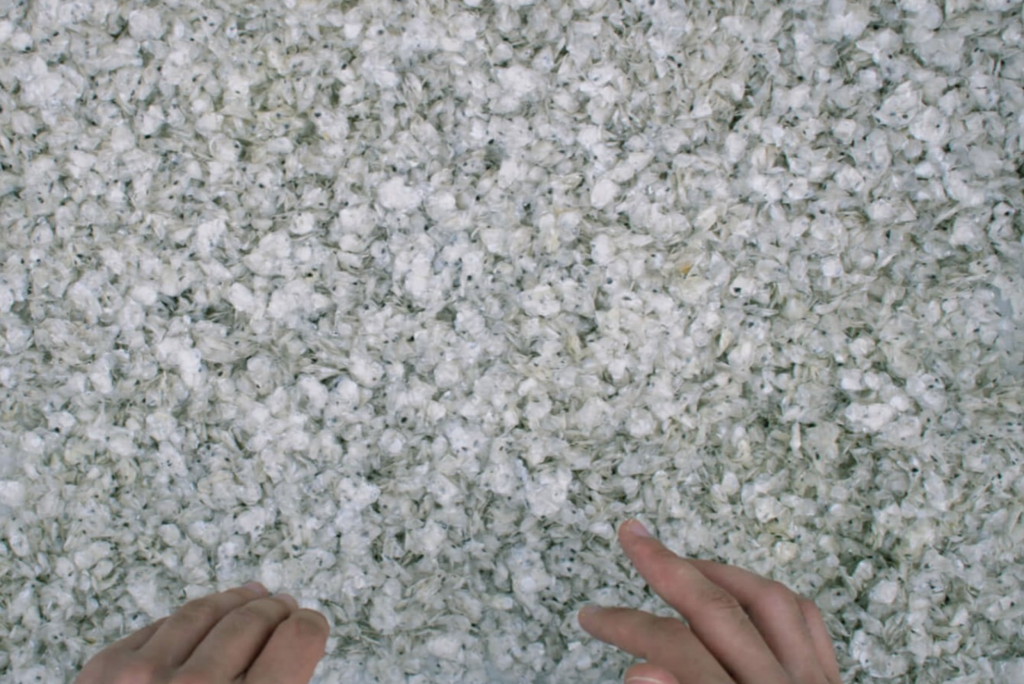 The 100% natural and visually appealing material can be used to cover walls or floors and even be used for furniture making. It has natural fire resistance and is dirt-repellent, which makes it easy to clean, even without using harmful detergents.
Developed by bioMATTERS, research and design studio based in New York City and London, the MYCO-ALGA is an interior tiling system that is made from domestic and industrial organic waste that have been upcycled together with actual living organisms.
The MYCO-ALGA tiles are computationally designed, robotically fabricated, grown and dyed by microbes. The multifaceted fabrication process begins with the organic waste materials being ground into paste-like substrate as a foundation for the growth of mycelium — an entangled network of fungal filaments. The mixture is then 3D printed into customized non-repetitive shapes, which are then cultivated in a controlled environment for two weeks. During this period, the mycelium grows and turns into a kind of a natural adhesive that binds the material together.
The resulting blocks are placed in convection ovens where they are dehydrated and dried into the material, which is simultaneously lightweight, durable and strong. The gel-like bio-pigments from the harvested algae are then applied to the tiles. The completed tiles boast off-white mycelium and light green algae hues, as well as a soft, velvet-like texture and a distinct tactile quality. When assembled, the tiles create a visually engaging surface of continuous pattern variations.
And, of course, all of the materials in this post are completely recyclable, so you won't have to feel guilty when you do have to throw them away decades later after thir life cycle is over.