Who needs screws and glue if there are so many intriguing new ways of constructing furniture. We have selected some more examples of recent innovative joinery methods.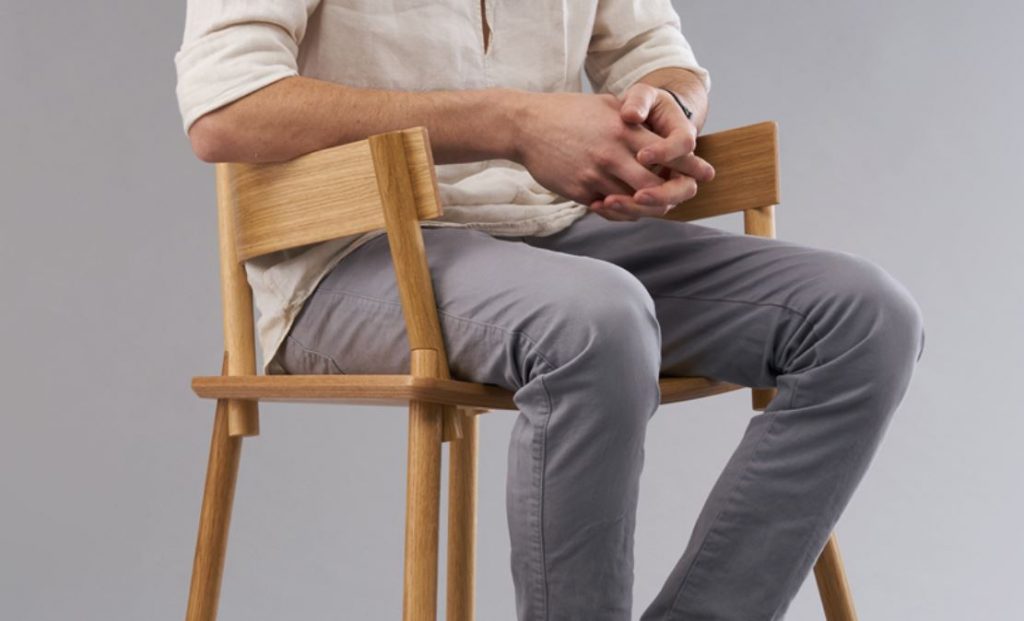 Israeli design studio ZALKIND, founded by Holon Institute of Technology graduate Chen Zalkind, has developed a special joint that consists of two wooden dowels that are locked into a pipe using pressure, without the need for glue or screws. The project that features bench, chair and coat rack is aptly named Internal Pressure.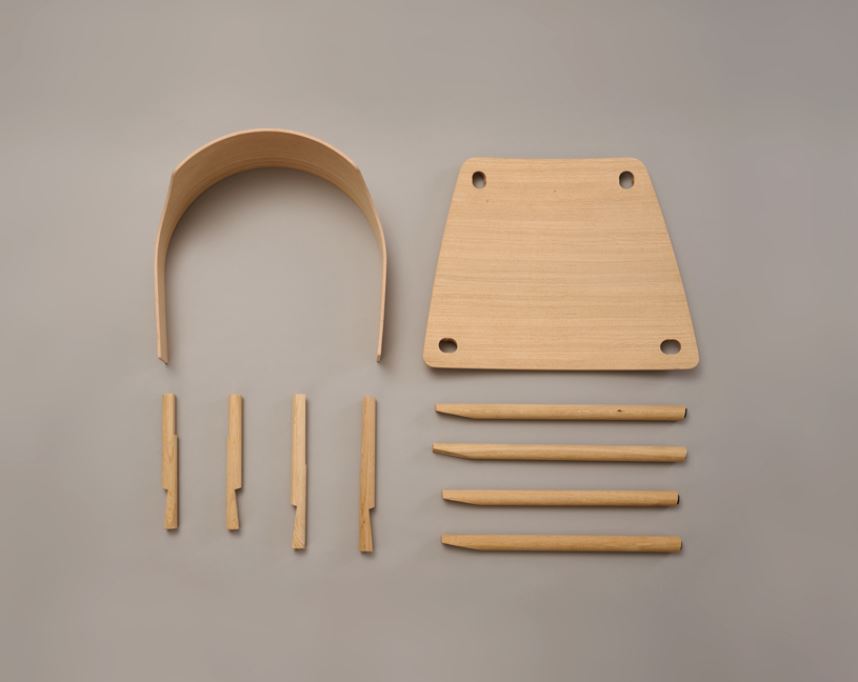 In the chair design, the leg and armrest meet and are locked into place by the seat of the chair. Due to the strength of the connection, there is no need for stretchers between the legs. When the user sits on the chair, it tightens the pressure on the joint. This in its turn ensures the durability and long life of the chair.
The connecting angle between the leg and the armrest provides the person being seated a wide and stable space between the chair's legs, appropriate space between the armrests and a comfortable backrest angle.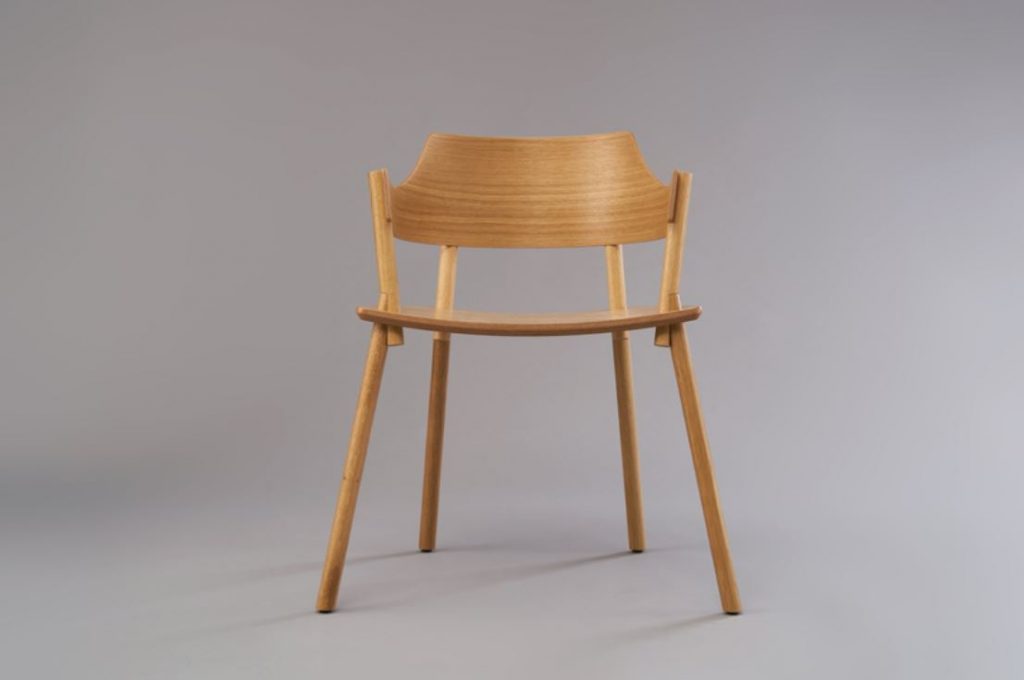 As the parts for the bench, chair and coat rack are made entirely out of one material, wood, and uses pressure as a bonding method instead of glue or screws, it makes the assembly faster, cheaper and more eco-friendly.
Back in 2010, Kasel Kunsthochschule graduate Christof Schmidt has developed DaR, an innovative method for joining wood, which involves breaking the material to size before inserting it into a silicone form. He has prototyped a chair that can be manufactured within a short time using the new method.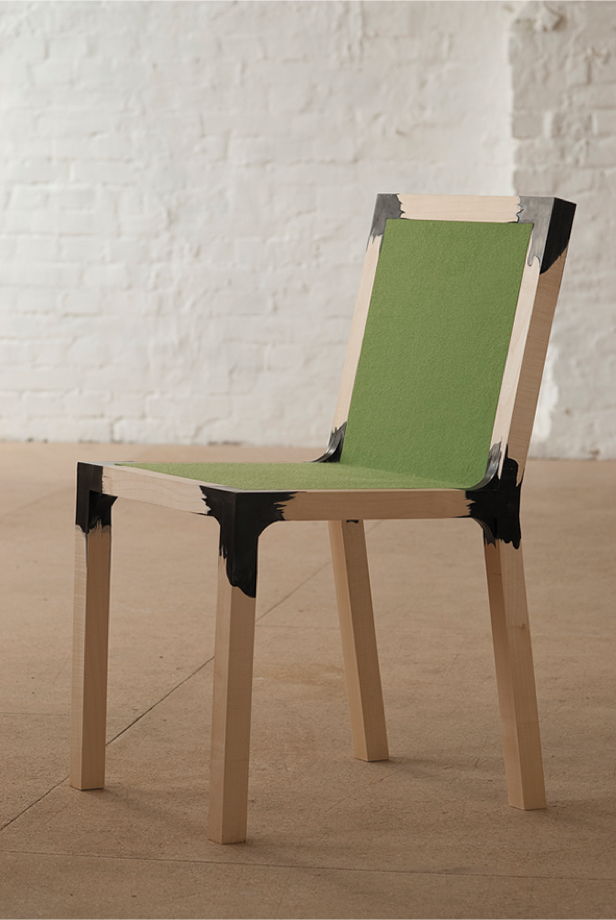 The designer introduces polyurethane foam into the mold where wooden parts were placed, which then expands. When the components react, the filled PUR hard foam penetrates even the smallest gap into the fibres of the wood where it has been broken. It forms the corner and firmly glues the inserted pieces of wood together ensuring a hard, stable joint within a short time.
Each complete DaR chair is unique due to its individual broken edges.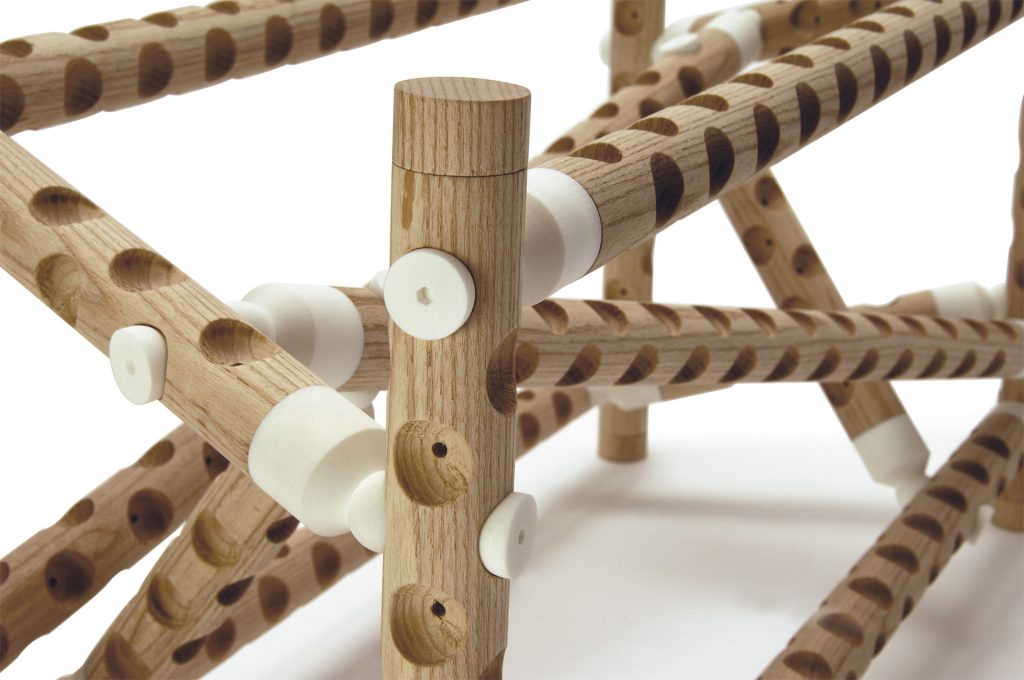 Designed by Swedish designer Christian Sjöström, Link is a playful modular furniture system that the user can adapt to any room or situation to the extent of their imagination. The designer draws inspiration from molecular structures and utilizes a similar system of freely linking components.
The system includes three varying lengths of wood, each with a ball-joint on the end, which is used to connect any two lengths together. The first prototype has been built by the designer using ash and ball-joints of 3D printed SLS material.