In the history of wood working, an object's value has often been determined by, among other things, the way its constituent elements have come together. However, contemporary furniture designers develop intriguing new ways of constructing furniture.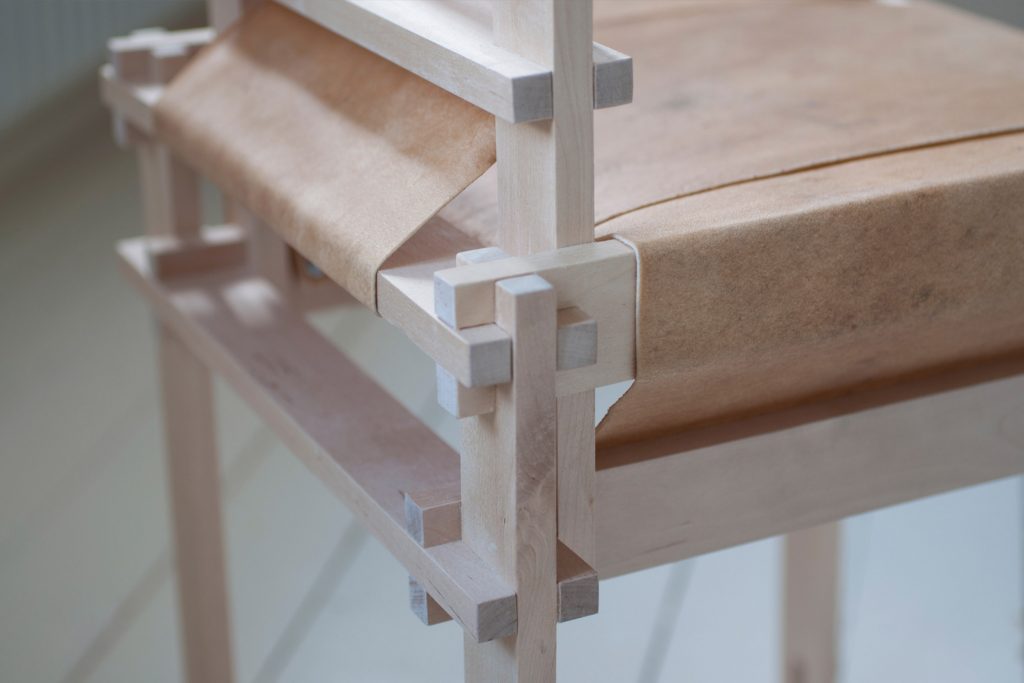 Swedish designer Martin Thübeck has developed his Betula furniture collection after learning that roughly 70 per cent of all the logs that come to a local birch sawmill is considered waste and gets burned as wood unfit for sale. Aiming to find a way to use these discarded material to create useable furniture, he has developed a simple joint that could turn the waste into a building block, where all pieces have the same shape.
The joint was created by milling a central cut into both ends of the timber slat to create a form that acts like the groove part of a tongue and groove joint. Since this cut is exactly as wide as the slats, it allows all of the different pieces to lock together creating infinite building possibilities.
The Betula collection consists of a chair and dresser with frames made entirely from timber slats connected using the innovative joint, which also acts as a distinctive visual detail throughout the collection.
The seat of the chair is fixed in place by strips of rawhide – animal skin that has not been exposed to tanning – that was discarded by a nearby tannery due to imperfections. The matching dresser is wrapped in paper cord, which was partly made using birch trees from the same forest as the wooden slats.
When no longer needed, the furniture can be easily disassembled and the timber slats can be put together as something else.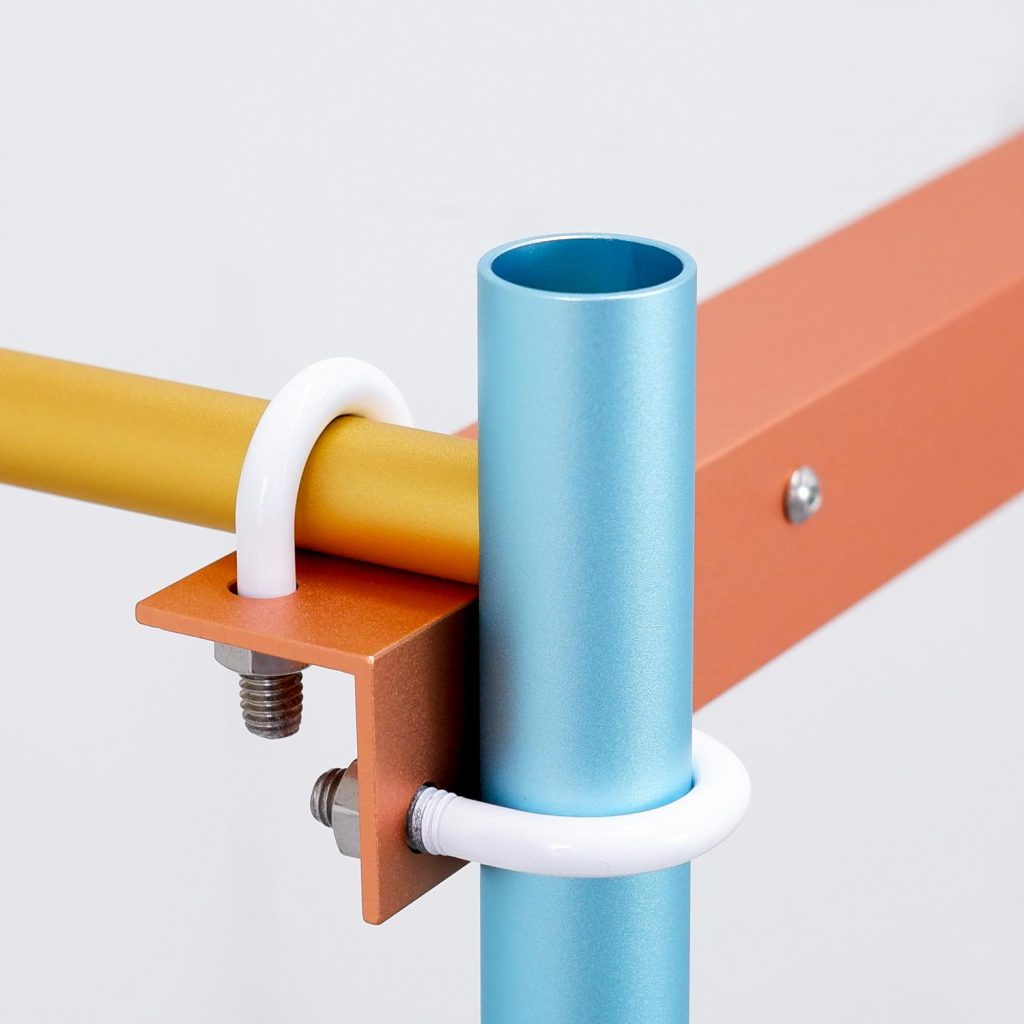 Designer Woojin Park of Seoul-based industrial design firm 1/plinth studio has opted for U-bolt joints, fastening hardware used primarily to support pipework in the industrial field, to create furniture pieces without welding and glue. The hardware is used to join various combinations of aluminum pipes and angles and plate materials such as glass. The user can choose from an array of vivid colours.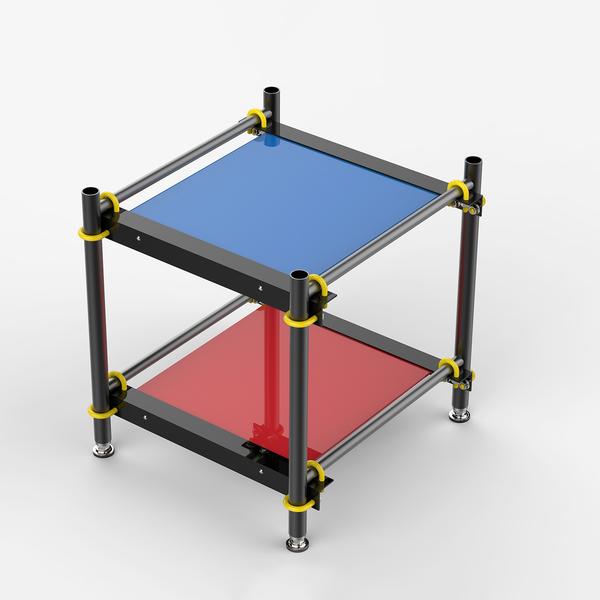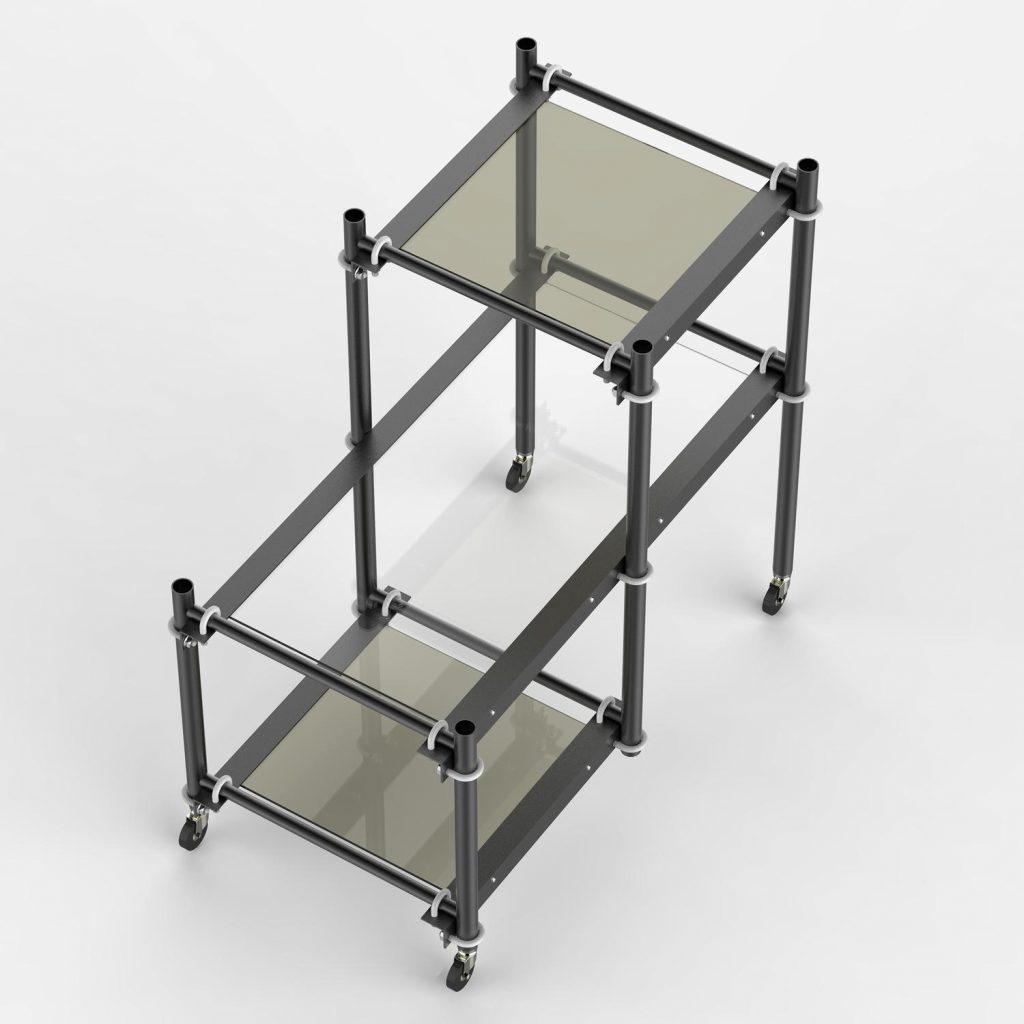 Aptly named U-bolt furniture, the project consists of two different forms, UM (U-bolt module) and UT (U-bolt trolley). The first one is a piece of modular furniture that can be stacked to create high shelves or connect to each other to expand in various arrangements. The second one takes shape as a trolley that characterizes the structure of the U-bolt with its unique appearance.
The modular Beam collection by London-based designer Adam Weir consists of a stool, a bench, and a side table with bespoke joints that mimic reinforced concrete beams.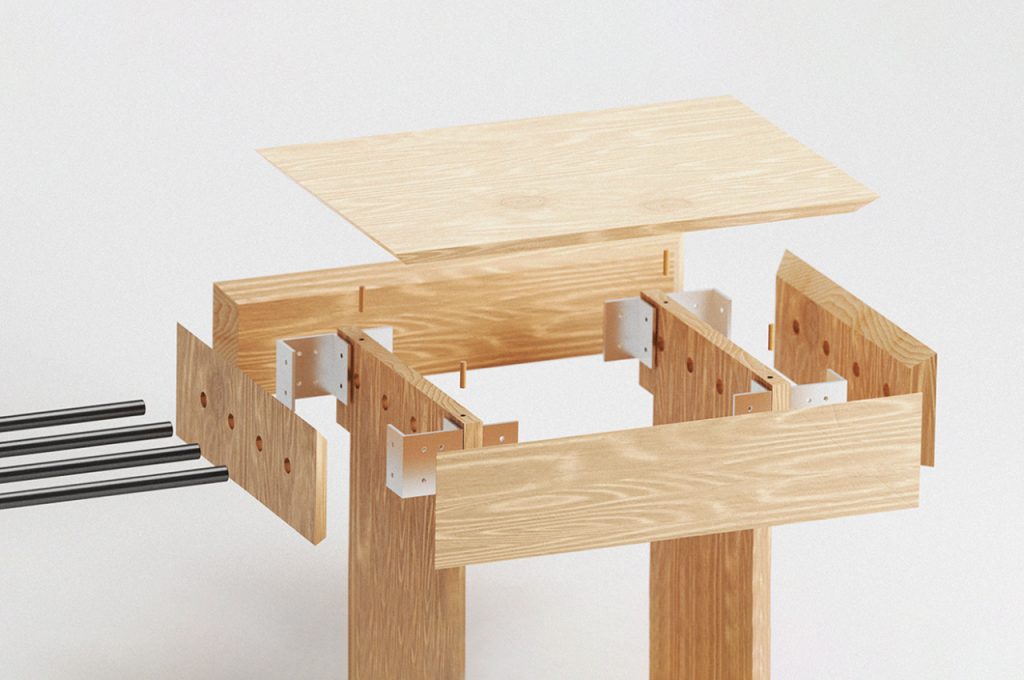 The side table is a little square pine mitered board table with four identical-sized holes on both sides, while both the stool and the bench comprise a pine board ledge with openings on one side and thin powder-coated aluminum extrusions on the other. The extrusions fit into the holes of the other parts, creating a modular structure and providing the user a variety of possibilities to personalize their space to their specific needs and preferences.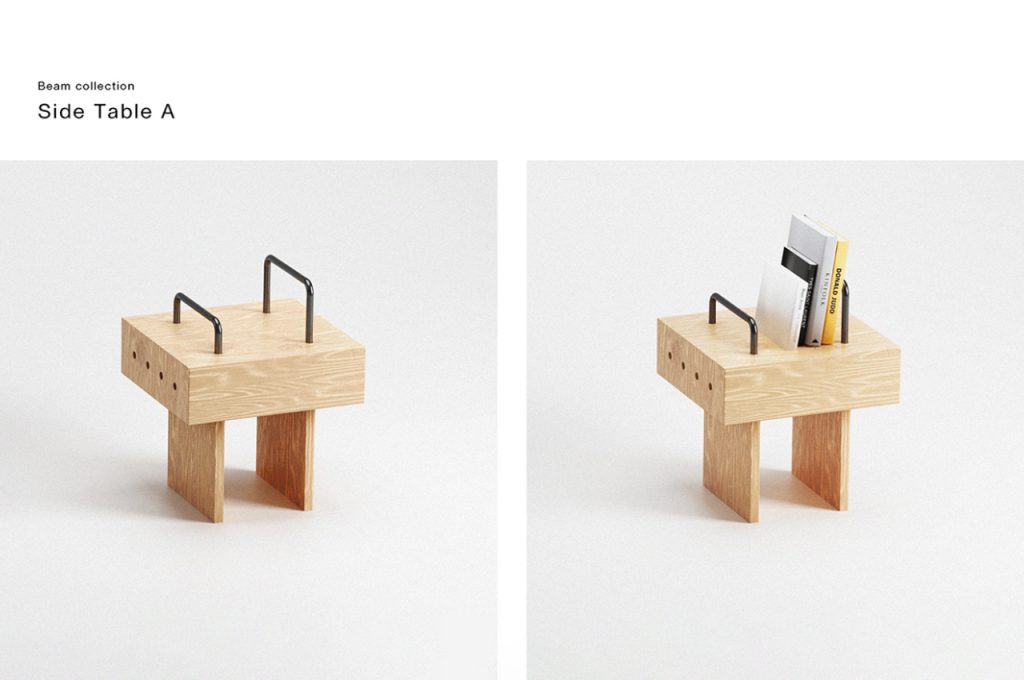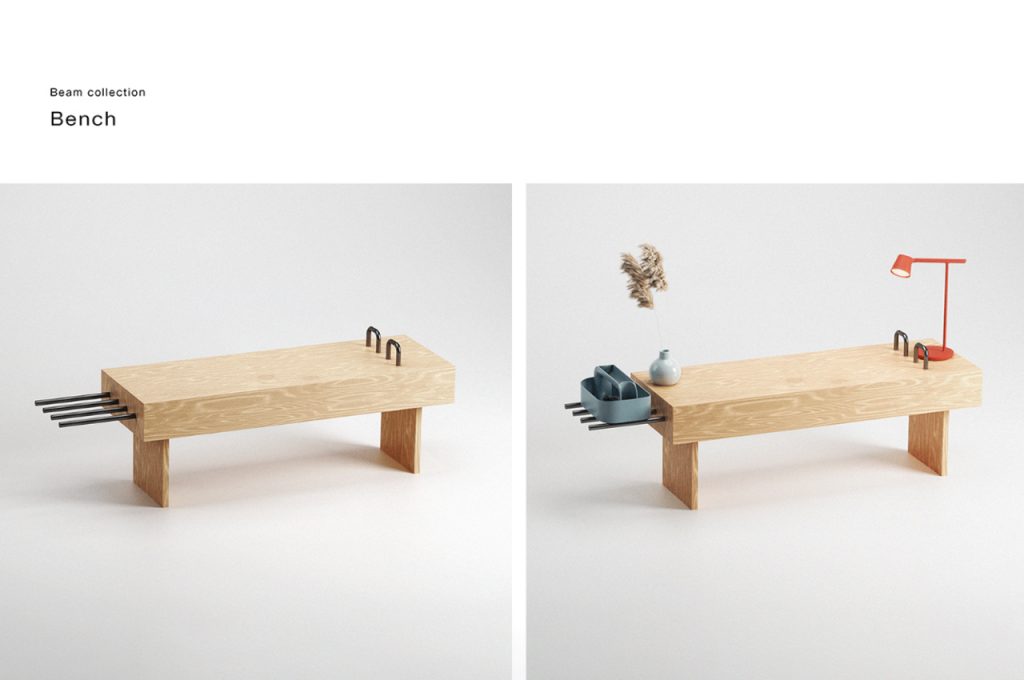 If not inserted, the extrusions can be utilized in a number of different ways, such as an extended side rest to store trays, books, etc. Utilizing eco-friendly materials improves the collection's authenticity and warmth while also lowering its environmental impact.