In today's world, every now and then we all need a secluded area for privacy and reflection. These seating designs allow you to be absorbed in what you do with no interruptions, supplying you with the option to gather their thoughts in a space where you can be undisturbed.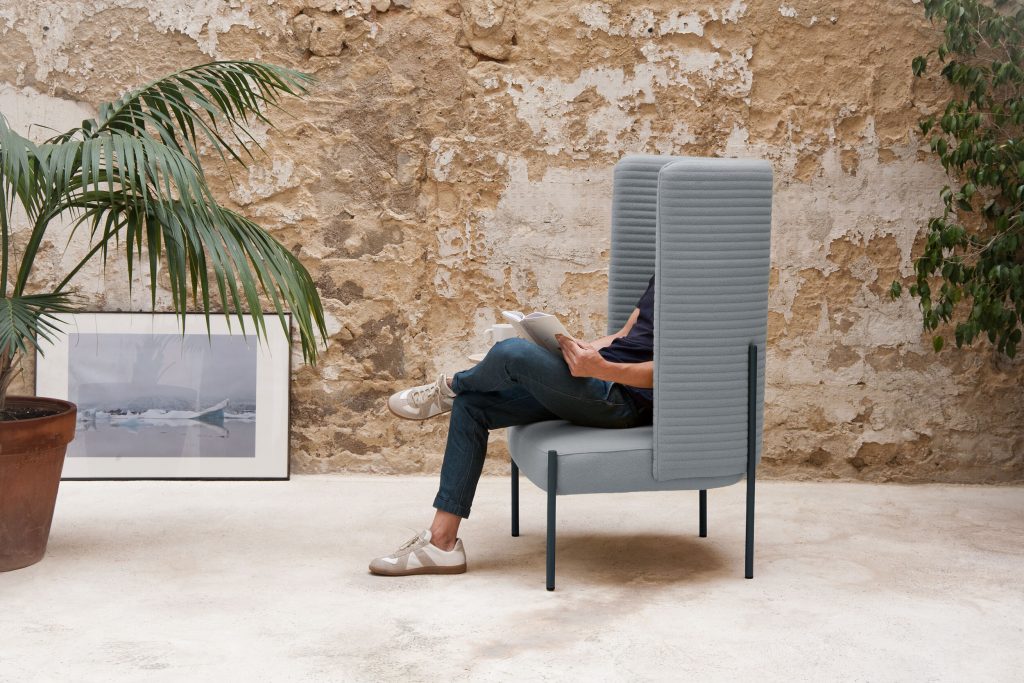 As its name suggests, the Cell collection by Italian furniture manufacturer Sitland piece encapsulates the user in a cocoon of calmness. The range features armchairs and a sofa with characteristic extra-height backrests that give the user a sense of security and provide considerable audio and visual isolation in an elegant way.
Designed for discretion and relaxation, the pieces of the range come with back panels that are perfectly sound absorbing (acoustically tested to UNI EN ISO 354:2003). They reduce the external noise facilitating the conversation and creating a calming place for concentration.
An elegant side table that can be used for laptop working, with rotating top and support, and an USB charging port on the side of the Cell128 chair make the design a great seating for a solo break in peace and quietness on your gadget without anyone peering over your shoulder. The piece provides the ideal space for working or making phone calls without distraction and interruption.
Designers Stefan Borselius and Thomas Bernstrand designed a cozy chair/cubicle for the Swedish furniture brand Blå Station. Aptly called BOB Solo, the unique product comprises two padded screens that flank the sides of a seat.
The design is described by Borselius as a "room in the room" and a "nook for privacy," providing users with space to privately and individually work. Fitted with an oak tabletop, the cubicle is perfectly suited  for working on a laptop or with documents.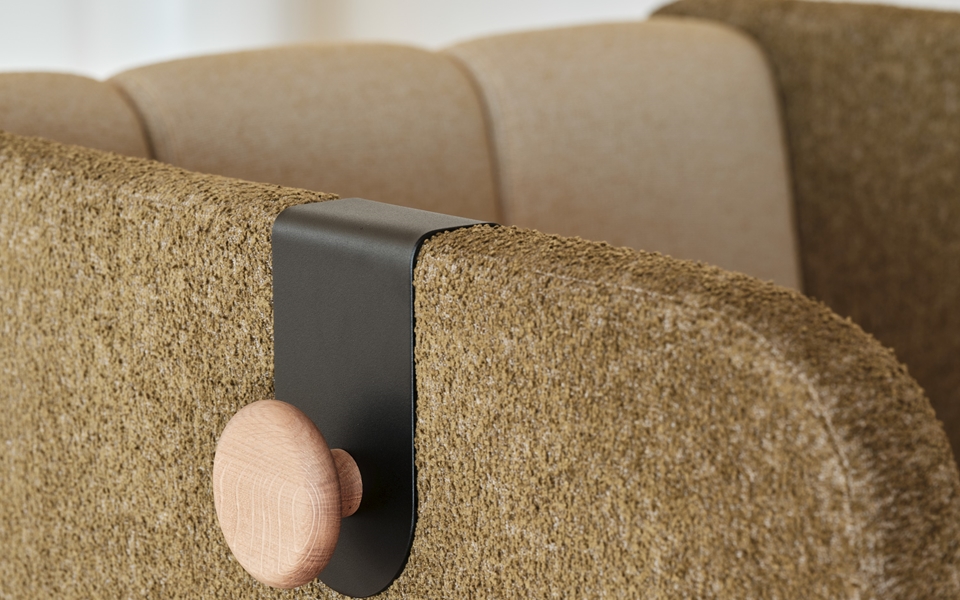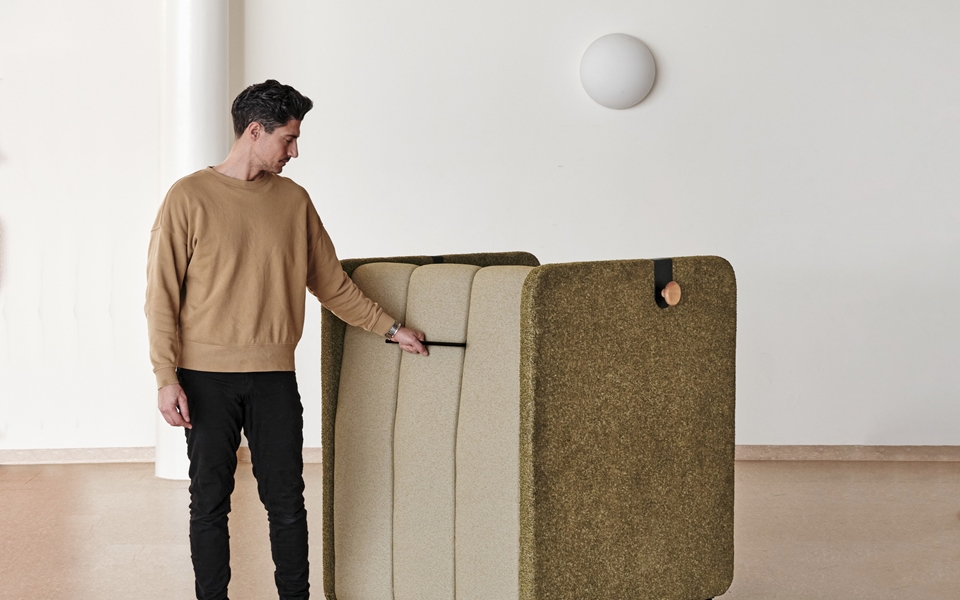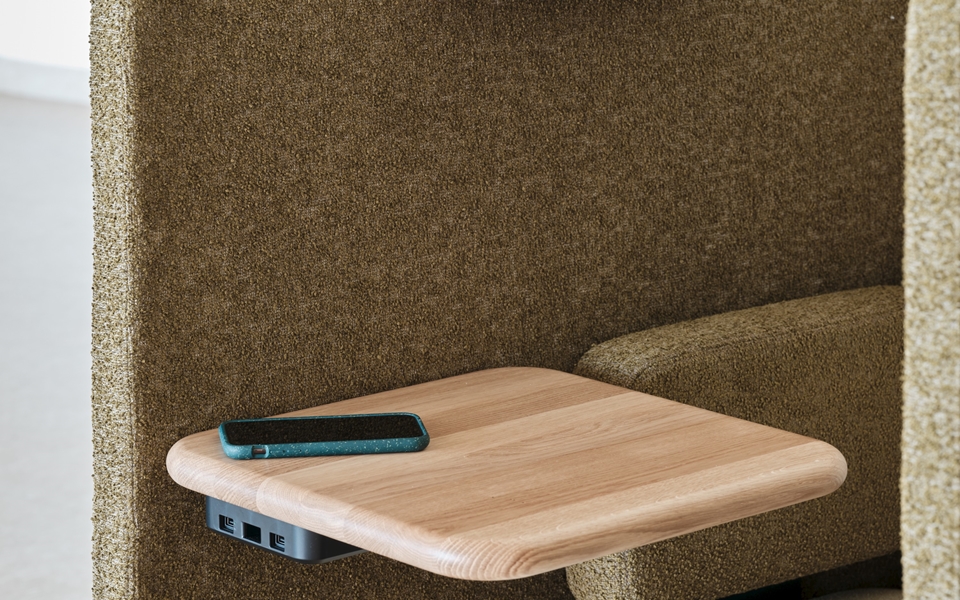 An incorporated power bank provides power to electronic devices. It also features light, small shelves, coat hooks and a foldable steel table. Wheels located at the feet of the cubicle allows the workspace to be moved easily within its setting.
With its Ara armchair developed for Spanish furniture retailer Missana, Valencia based design agency Perezochando aims to shield office workers from a hectic day in an open space.
Just like other chairs mentioned in this post, Ara is characterized by a long vertical backrest that wraps around the body of the seat and guarantees better acoustic and adequate privacy.
Similarly, it includes a small table for one to place their laptop, tablet or a book. The details of textured upholstery, ergonomic and finishes convert Ara in a simple and functional armchair for the new concepts of office.
Italian designer Lapo Ciatti describes his Loomi armchair created for Opinion Ciatti as an "independent and functional microcosm". Alongside a wide backrest designed to ensure both privacy and comfort, the piece includes a plump padded designed to meet the many needs of our daily life. Loomi comes in leather or fabric and features an integrated an optional 180-degree swivel table for holding laptops, books and tablets.
The table is available in solid oak table that can be finished in black or clear lacquer. The reassuring shape and the wide choice of finishes make it ideal to complement any environment with character and naturalness.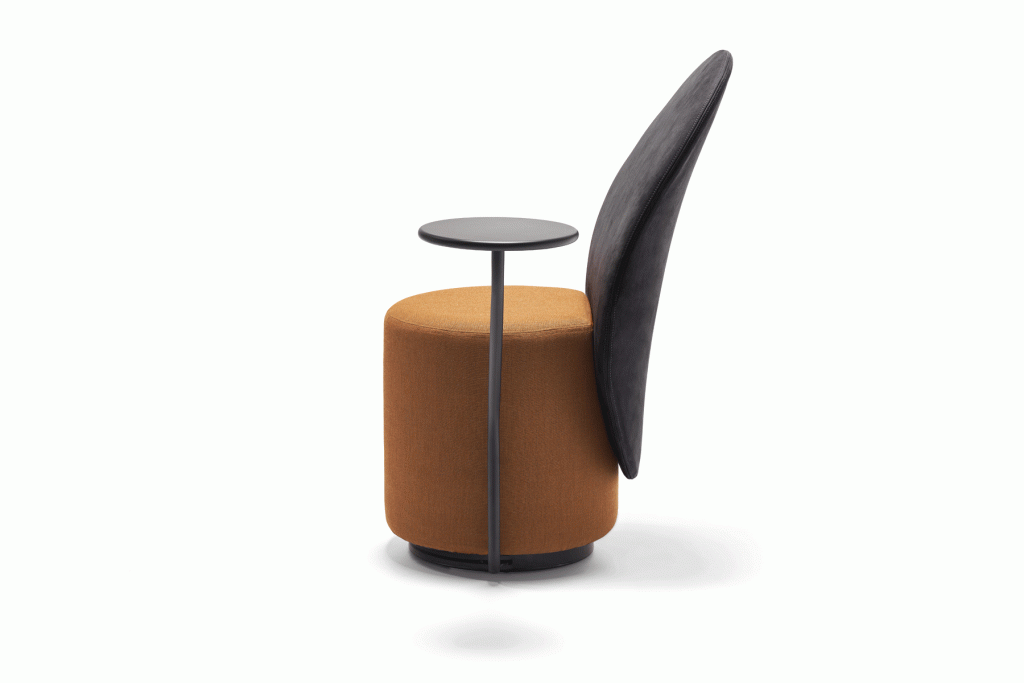 The designer claims that Loomi goes beyond classifications and can be placed indifferently at the service of training centres and waiting rooms, co-working spaces and offices, libraries and lounges, conference rooms and homes.