Today, kitchens are becoming an open space joined with the living room, a hosting area rather than a working one. As a result, kitchen utensils are being designed as decorative objects. With their from just as important as the function, tools deserve to be displayed when not in use rather than be hidden away in a drawer in an untidy mess.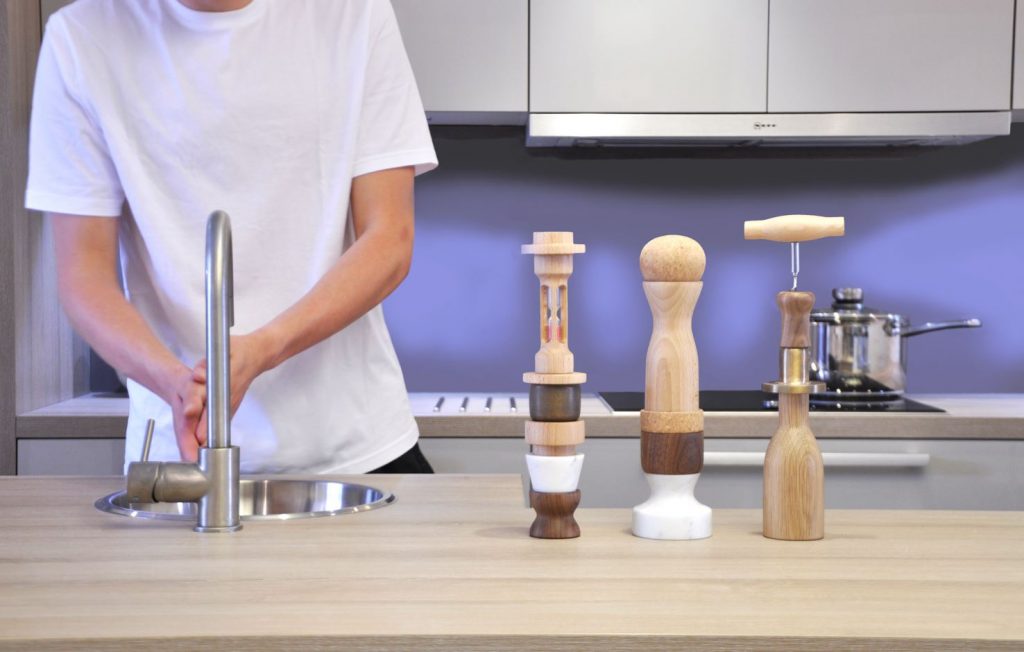 Kingston University graduate Oliver Richardson has created a series of Kitchen Totems – kitchen tools, each of which has been designed specially for kitchen rituals they are associated with. The components of each kitchen totem are purely functional objects that are produced using a different craft technique such as wood and marble lathe turning, and bronze casting. The materials were selected according to the objects' functions, so that the user could interpret between material and function.
The first totem is based around the process of boiling eggs, and includes an egg timer and four egg cups, which can be stacked in a range of different ways to produce multiple forms.
Developed for a different time of the day, the second totem is intended for a dinner at home and features a bottle stop, a corkscrew and a candlestick holder to set the tone, so the user can enjoy a glass of wine by candlelight.
The third totem pole is used to help cook a steak dinner. A marble meat tenderiser is combined with salt pot and peppermill to season the cut.
The collection of innovative kitchen tools developed by Belgian product designer Alain Gilles for a French brand Evolution includes four essential everyday items are based on the rich French and European culinary tradition.
The series includes a tart server that combines with a display stand, a carafe, a cooking thermometer and a cutting board. All of these not only fulfill their function but harmonize the kitchen with their design.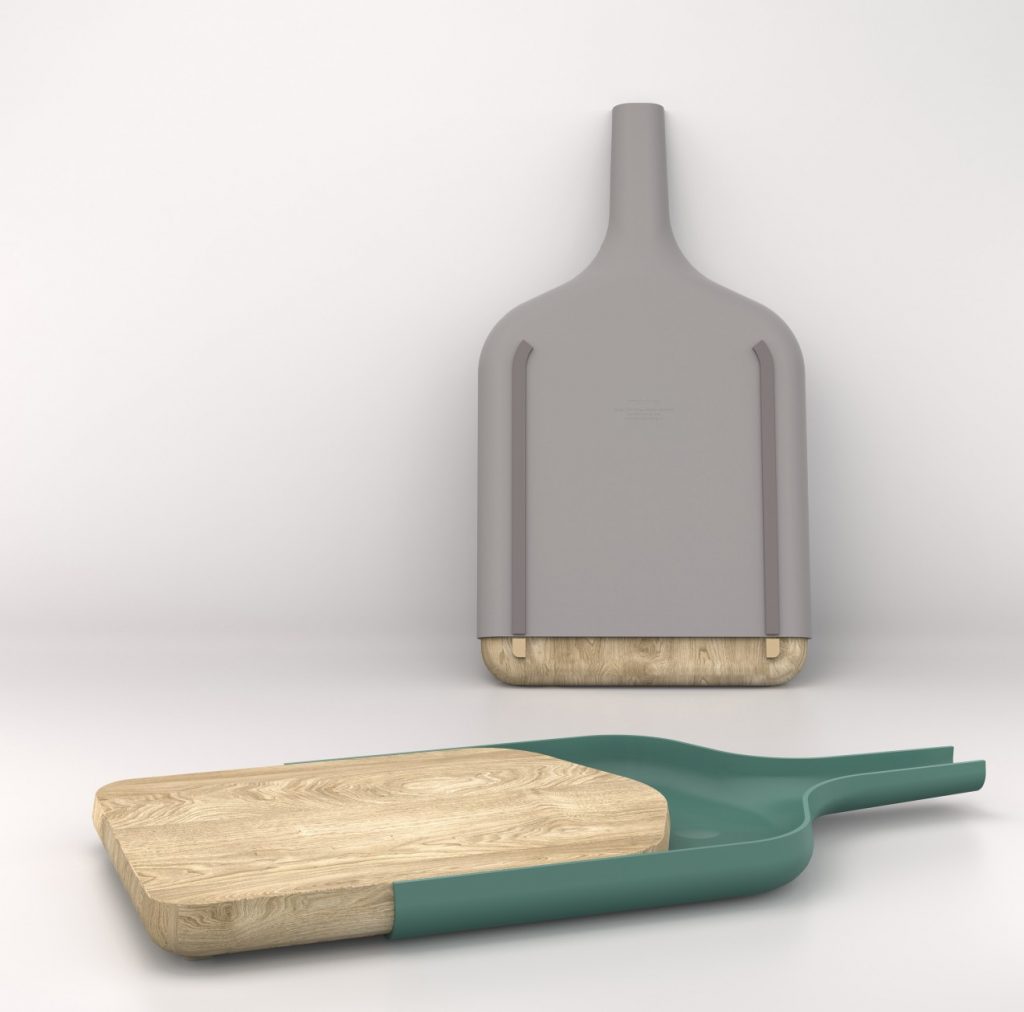 The chopping board deserves special attention. The designer noticed that cutting boards sometimes don't have enough space and the liquids can be spilled, making the process a bit messy. When you're cutting up food, you often need to extend the board so that you can push aside the peelings and what is already chopped.
This gave the designer the idea of a "scoop", integrated into the board. This can be slid along the chopping board, and handled as a separate unit, which can operate as a funnel that allows to easily guide the food into pots or a juice collector.
Citrus squeezers by Royal College of Art student Elinor Portnoy are designed to be displayed to admiration, judging, and comment by friends, family, and guests rather than be hidden in a kitchen drawer when not in use. Handblown by a skilled artisan at RCA, the sculptural objects are composed of multiple layers of coloured glass.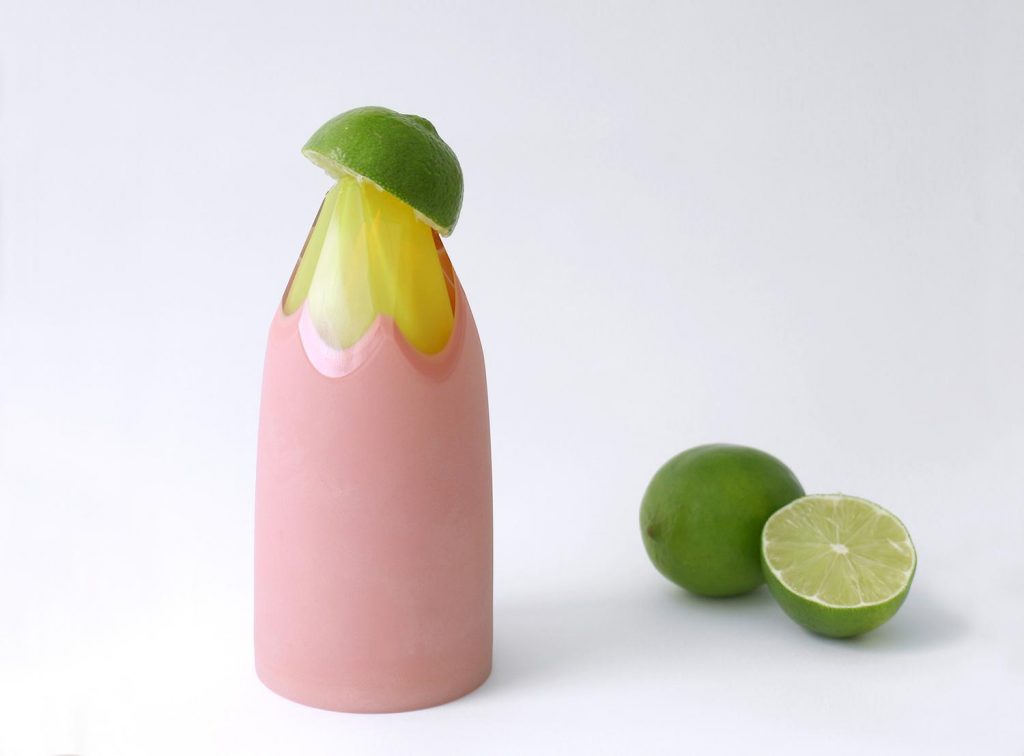 The numerous layers (their colours inspired by different fruits) are revealed using a cold-working method, much like the Juicer reveals the layers of the fruit it squeezes. The inner portion of the object is bubbled to reduce weight, while the outer layer is sandblasted to create a strong, reliable grip.
All this turns the ordinary kitchen utensil into a decorative sculptural element that feels as much like an art object as a functional one.