The disturbing statistics is that the ocean is filling up with plastic, and according to the forecast, by the year 2050 there will be more plastic in it than living creatures. If all of the world's single-use plastic were replaced with compostable bioplastic made from food waste or other bio-waste materials, we could have an immediate and profound impact on climate change and plastic pollution. These biodegradable food packaging projects aim to replace single-use  plastics, while using less resources and making our planet a better place in the end.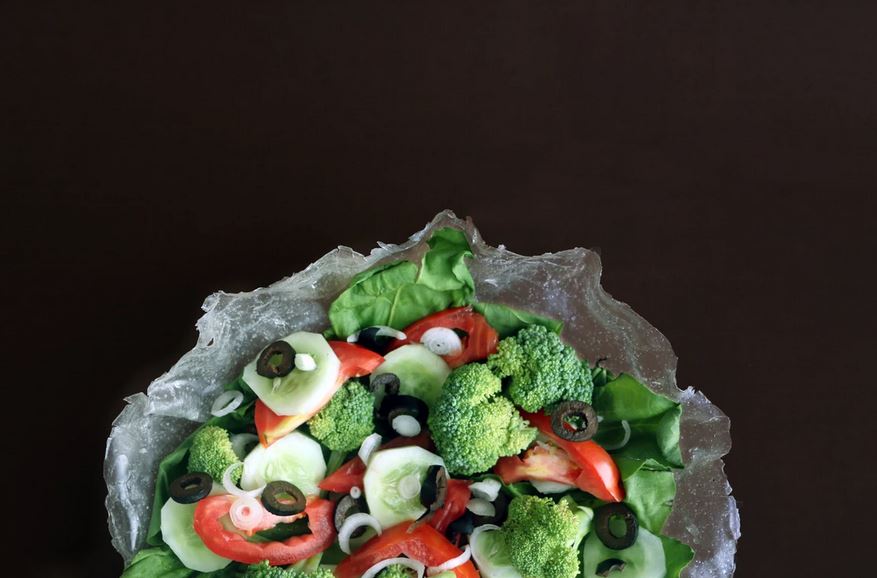 Concerned by the climate crisis, industrial designer Naama Nicotra has created 'NakedPak,' a series of dissolvable food packaging that can be consumed with its contents. In an attempt to find a natural, soluble bioplastic, she started researching different substances. The final formula contains several edible, natural materials, with the essential ingredient produced from algae. The resulting material is transparent, tasteless, and can be manufactured as a two-dimensional sheet or as a three-dimensional structure.
Being aware that one of the main concerns about such a concept is hygiene, the designer resorts to the so-called 'Apple Principle'. Just like an apple, which is sold in bulk, exposed to dirt, NakedPak can be rinsed before being used.
The series offers five dishes, demonstrating how the bioplastic packaging vision can be adapted to many various meals. Spices and sauces can be incorporated into the NakedPak natural material, thus producing flavored packaging that dissolves in simply boiling water.
The soup is made of vegetable stock and contains dry-frozen vegetables that return to their juicy, flavorful state when boiled. The wrapper of the spaghetti is made of tomato sauce and produces a gradient that reveals its contents. When cooked according to a "one-pan pasta" method, the wrapper melts away and cooks together with the spaghetti. In a similar manner, a serving of white rice is contained within a wrapper made of Thai vegetable curry.
The lasagna packaging is made from several layers of different materials: a Beyond Meat (vegan substitute) sheet, a vegan cheese substitute sheet, a tomato sauce sheet, and a flat lasagna noodle sheet. To cook it, the user needs to place the product in a pan, cover it with water and bake in the oven.
Finally, flavorful vanilla ice cream wrapped in a layer of raspberry sauce is ready to be eaten, just like an apple!
Australian biomaterials company Great Wrap has created a compostable bioplastic alternative to stretch wrap that is made with potato waste. Great Wrap film consists of starch extracted from potato peels mixed with other ingredients including used cooking oil and a starchy root vegetable called cassava.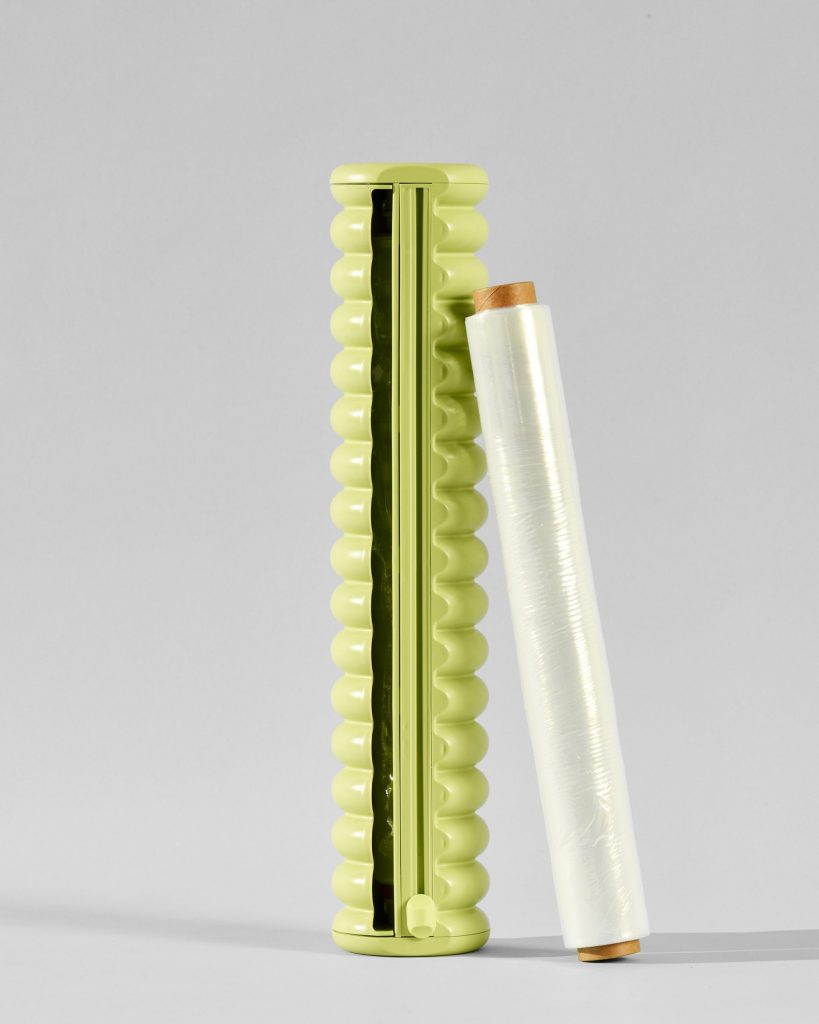 The starch is extracted from potati waste and then plasticised with a bio-based product, prior to the thermoplastic starch (TPS) being compounded with used cooking oil, cassava and biopolymer additives to change the polymer structure and make the material stretchy. The compounded pellets are then heated to melting temperature in order to extrude a stretch film.
The company claims that the 100% compostable transparent packaging, which comes in colourful playful recycled-plastic dispensers,  has similar textural and performance qualities to petroleum-based plastic clingfilm. In the meantime, the material will break down in under 180 days, leaving no microplastics behind. It goes perfectly with domestic organic waste to be composted into rich nutrient soil.
Product designer Amogh Jadhav based in Ahmedabad, India, also uses starch and cassava to produce a biodegradable food packaging. Cassava Clasp is a fast-food packaging alternative for environmentally conscious brands targeted towards an audience who wants to live a healthy and active lifestyle.
Molded in the shape of a bowl, which can be rolled up and packaged when on the go, the material conveniently opens up into a bowl when needed. When the user is done with eating, the bio-based sheet can be thrown away without no impact on the environment.
The innovation is made from plastic-like cassava sheets, which can be made with simple home utensils, a stove and some cassava beads. The flexibility level of the sheets can be controlled. The clasp can be molded into any shape, which is retained after force is removed.