Miami has grown to be a sophisticated and inviting international destination for fashion, art, architecture and fine dining. We have rounded up the must-see interactive installations, art exhibitions, pop-ups and more opportunities to experience art that are not to be missed at this year's Miami Art Week.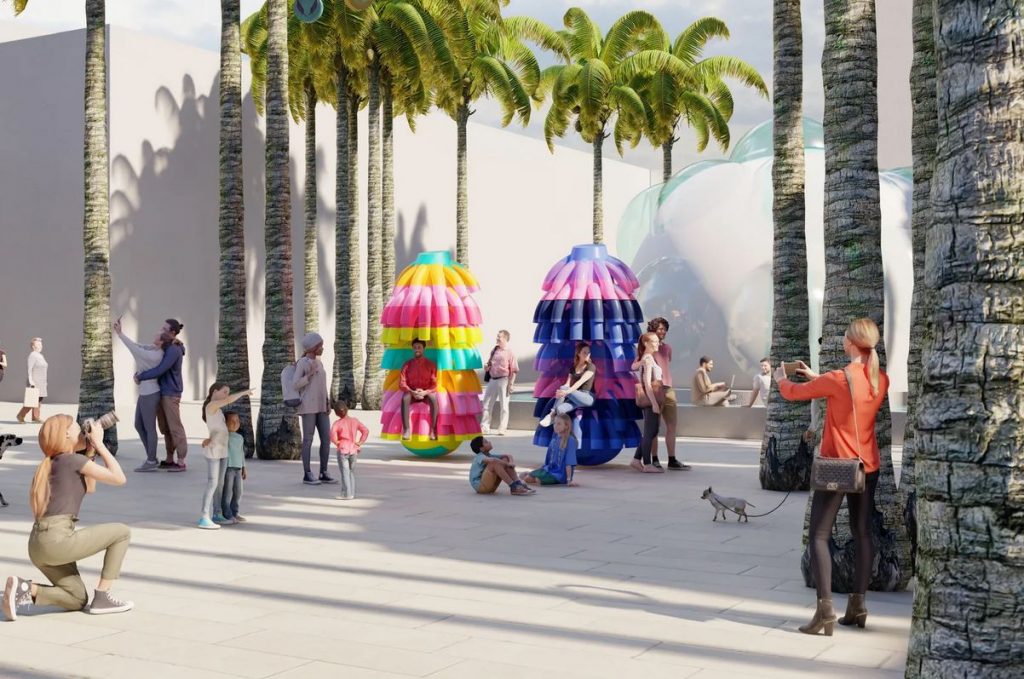 Visitors of the city's Design District can enjoy a real-life metaverse experience that stitches together the physical and digital worlds. Named Ares House, the space was originally designed by New York based artist Daniel Arsham and brought to life by the Row. The installation seamlessly interlaces 3D projection mapping to showcase a digitally-enhanced IRL version of Arsham's monumental digital structure with an aesthetic inspired by an ancient, otherworldly civilization.
For the whole year 2023 the Miami Design District will get a vibrant new makeover with "Rock | Roll," a multi-scale installation by Miami-based architect and designer Germane Barnes, who was recently named as the winner of the 2022 Miami Design District Annual Neighborhood Commission.
Taking cues from Miami's vibrant history with Carnival and the contributions of BIPOC communities, the installation comprises a series of whimsical seating capsules that rock back-and-forth when activated by users, as well as a free-floating dome reminiscent of a giant disco ball. In a nod to the instruments used in Soca music, the designer has also developed an array of brightly-hued wind chimes, hundreds of which will be hung in the neighborhood's trees.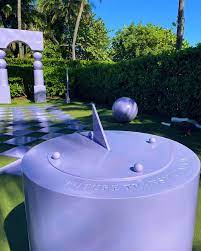 In the garden of the W South Beach hotel, Argentinean born and USA-based multimedia artist Pilar Zeta has created a sculpture featuring a portal and a series of steps that lead to a large sphere and pyramid. Titled Future Transmutation, the installation is described by the artist as an altar for changing our energy into a higher state. The aesthetic and spatial compositions weave together several temporalities – past, present and futures to come – and are rooted in ancient architecture.
Barcelona-based digital artist Andrés Reisinger will showcase a collaboration with art foundation Reefline. Called Pink Meditation Buoy, it will feature a series of pink forms planted in the ocean and visible from the shore of Faena Beach.