For many people, a vase is all about its utility. But what about finding new materials, shapes and production techniques that would make the vase equally aesthetically appealing, even without the flowers?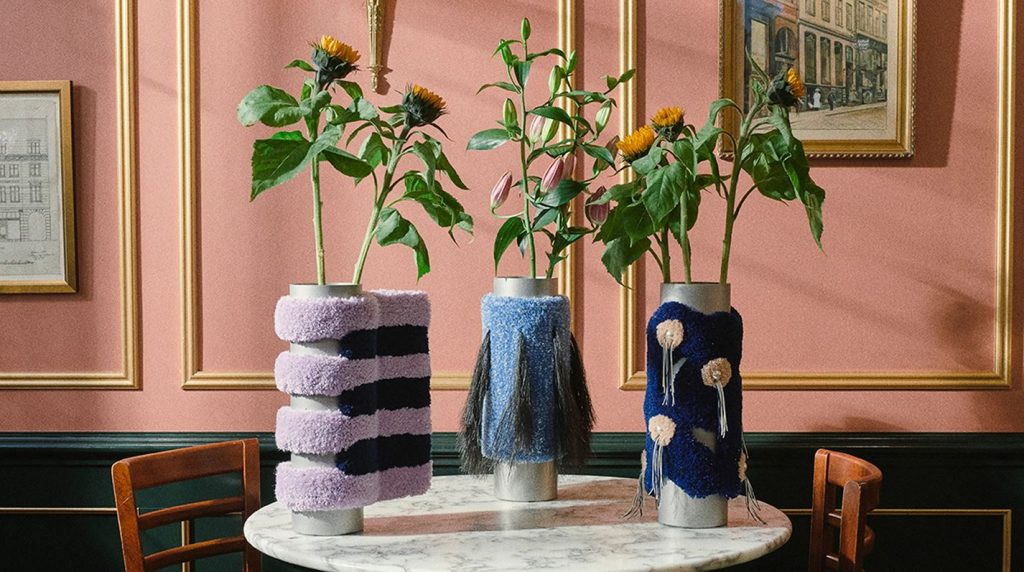 Concerned by the disturbing fact that cigarette stubs are the most commonly littered item in the world, with 4.5 trillion of them discarded every year and their cellulose acetate filters taking years and years to degrade, Indian designer Sachi Tungare sought to give this abundant material a second life.
While an exchange student at Design Academy Eindhoven, she collected five kilograms of discarded cigarette butts in the streets. Back in her native India, she amalgamated these together and used as a raw material to create her Jugaad collection of multi-coloured bowls and vases. The name of the series is a notoriously untranslatable Hindi term that describes solving a problem in an improvised yet ingenious way with the limited resources at hand.
Tungare used ecological cleaning agents to dissolve the cellulose acetate filters, and mixed the material with colour and water, before quickly casting it into molds. Coming in contact with water cellulose acetate forms a precipitate, which means that a part of it solidifies in the mould and separates from the remaining liquid that can be poured away in the process.
The resulting fluid, organic formations can not only be used as vases, but also can serve as pen stands or lampshades. Today, Tungare is working to scale-up the project by working with a recycling centre that collects cigarette butts from local restaurants, pubs and venues.
United by a shared passion for materials, textures and unconventional design solutions, textile design duo Röd Studio has collaborated with Copenhagen studio Tableau to create a series of vessels challenging the prevailing understanding of what a vase can and must be.
Designed to pay homage to the pristine and yet lavishly decorative cakes of Denmark's oldest patisserie, the Conditori La Glace, which first opened its doors in 1870, the 15-piece collection features steel and wool vases adorned with pearls, glitter and horsehair tassels.
Wishing to create a sensory experience with the same level of intensity of deliciousness as La Glace's famous pastry, only in an inedible form, the team used an absorbent material like wool to contrast against a sleek, cold steel tube.
Bamboo Grove collection designed by Italian designer Anna Perugini uses a more traditional material but they are unique in their own way. The mouth-blown glass vases created in a range of heights that can be overturned and filled with flowers at both ends. Each vase consists of two sections, one shallower than the other allowing for many different flower or decorative arrangements. The vessels can hold flowers or small succulents as well as objects such as tea light candles, depending on their size.
As its name suggests, the collection takes cues from the jointed culms of bamboo trees, common in Asia.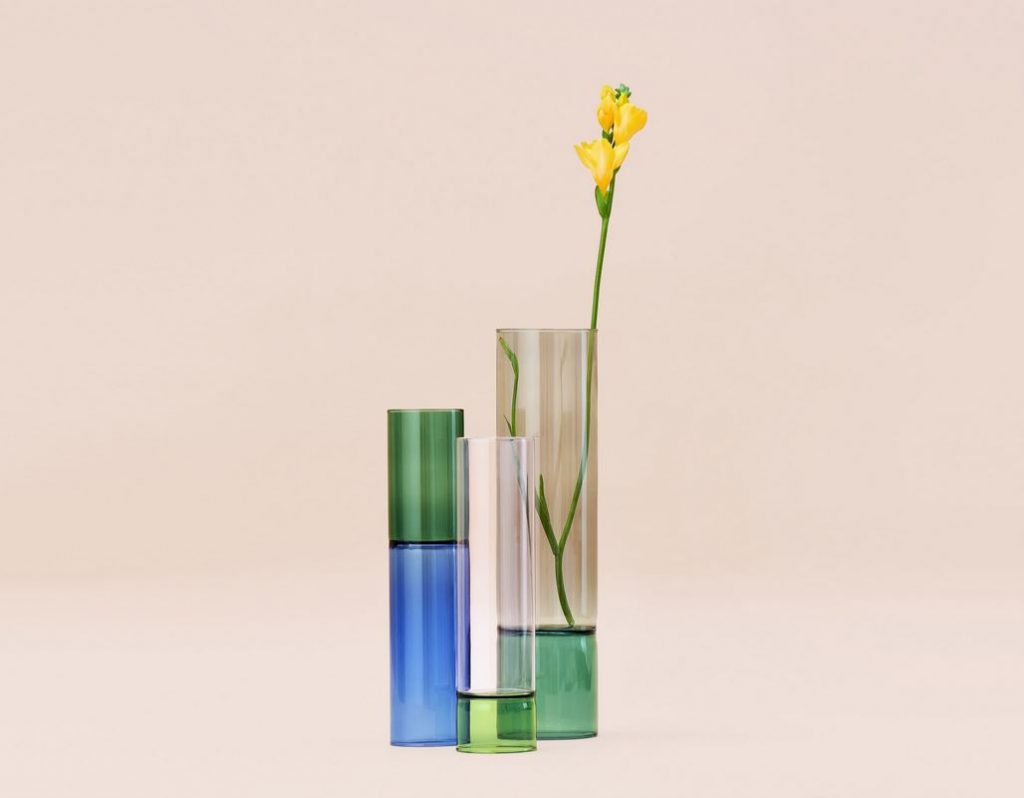 The vases were made by lampworking, a traditional glasswork method where a torch is used to heat the glass to a molten state, after which it was modelled  shaped using hand and mouth movements. Since the objects were not blown inside a mould, they are slightly different each time. Perugini opted for a palette of blue, green, pink and orange, to contrast with the clear or smoked sides of each vase in the collection.