There are no insignificant things when it comes to good design. Such everyday items as toothbrushes can be more than a basic device to scrub food and plaque off your teeth. We have selected some noteworthy designs that would keep your oral hygiene at its high standard.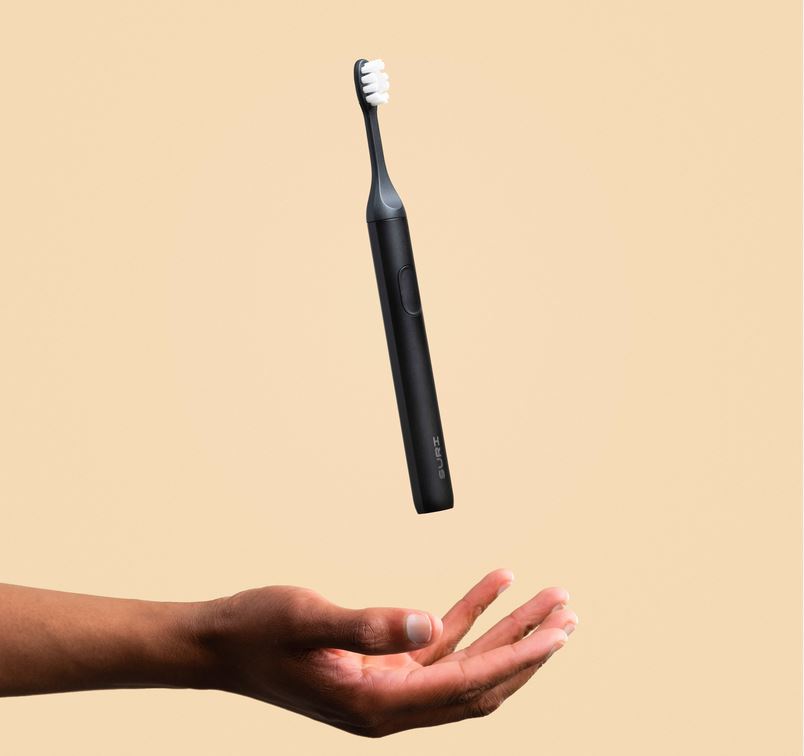 Mark Rushmore and Gyve Safavi, founders of London-based toothbrush company Suri, have created a 100% recyclable electric toothbrush, which they hope could replace plastic toothbrushes. They came up with the design after learning that four billion of plastic toothbrushes are disposed of annually across the world ending up either in landfill or in our oceans.
Named Sustainable Sonic Toothbrush, the device comes with an aluminium body and heads that have bristles made from corn starch and castor oil, unlike conventional toothbrushes that normally have nylon bristles.
The company recommends changing the brush head every three to four months as you would traditional electronic toothbrush heads. Users are encouraged to send their used brush heads back to the brand in the post in compostable paper bags provided by the company using a pre-paid compostable return service.
Alternatively, the brush heads can be recycled at home by removing the bristles and disposing of them in a home waste bin where the brand says they will eventually break down in a couple of years. The inner core of the head can also be recycled at home in the same way as aluminium foil.
Besides, users can send the body back to the company to be repaired have its rechargeable Li-ion batteries replaced once they run out. While Suri is refurbishing the brush, the customer gets a replacement brush so they can still brush their teeth.
Korean design consultancy UGLY.DUCKLING has created what they claim is the most advanced travel brush. Named Plover after the tiny bird that cleans the teeth of crocodiles, the toothbrush comes with a two-part design featuring a stick with bristles on one end, and a hollow container that the stick fits right into, transforming from an outer case to a handle for the toothbrush.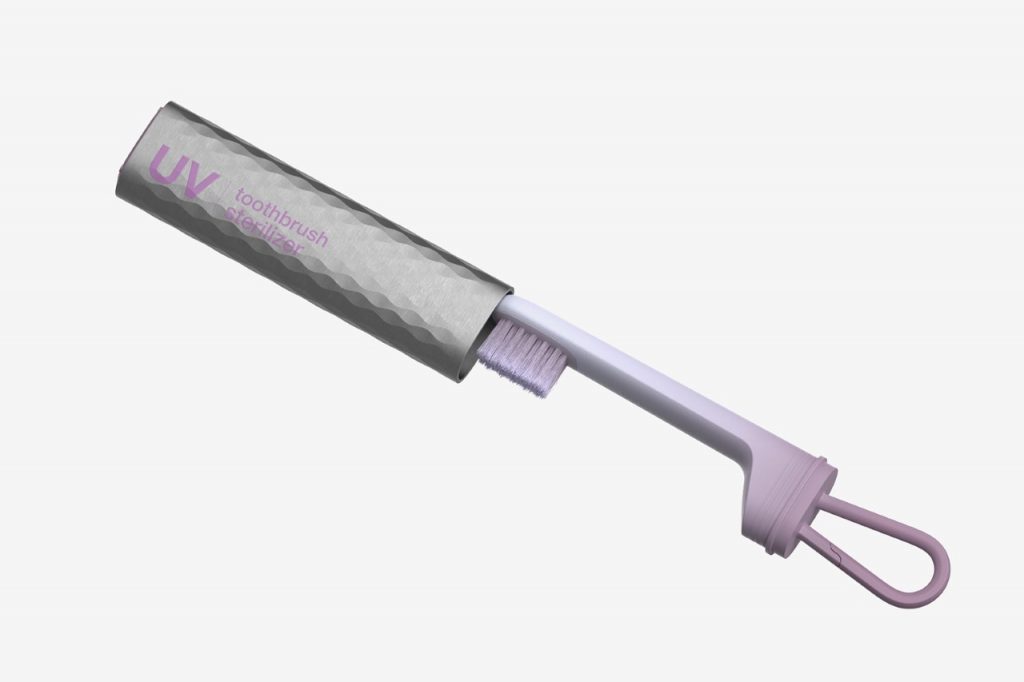 What makes Plover special is that the hollow cavity of the handle also has built-in UV lights that sterilize the brush when not in use, killing all the germs on the bristles and keeping your oral hygiene at its high standard.
The UV chamber can be recharged using a USB-C port on the underside of the cover. The user doesn't have to press any button to start sterilization, the lights automatically power on when a USB-C cable is plugged in. To prolong the item's lifespan, the plastic head can be removed and discarded after a couple of months.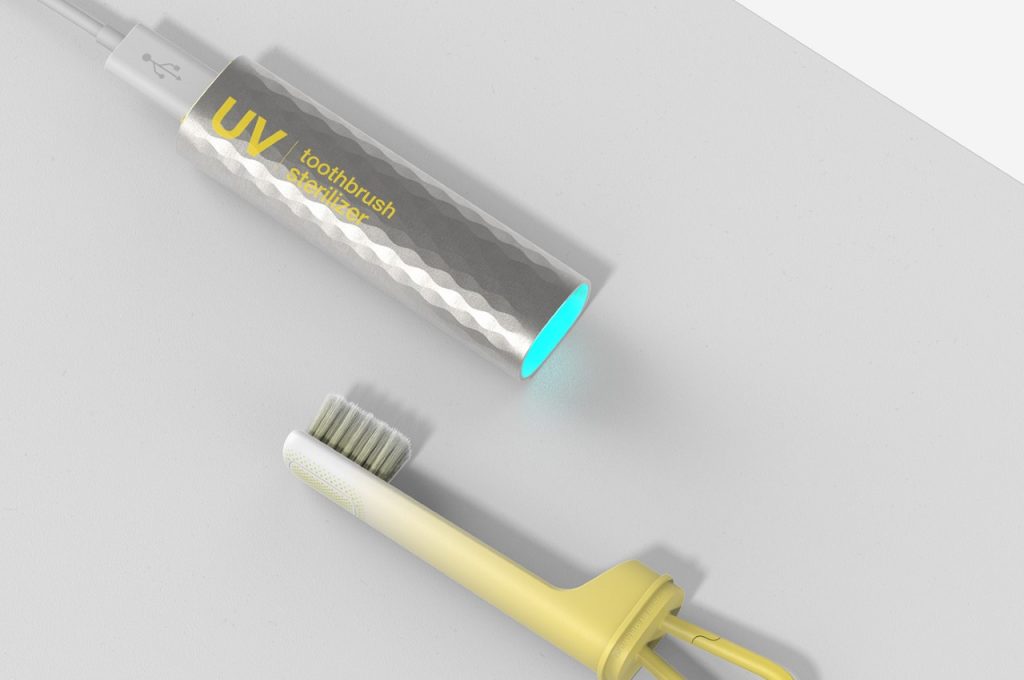 When closed, the brush is very compact and its reverse end features a carabiner clip, which makes it easy to carry around. However, when opened, Plover is the size of an average toothbrush.
BLUU is an All-in-One Oral Care Kit that would be perfect for travelers that have a tendency to forget to bring along toothpaste. Developed by Guatemala-based designer Fernando Maldonado, the travel toothbrush has a squeezable compartment shaped like a blue pill that can be filled with toothpaste. Whenever one has to brush their teeth, they just have to squeeze the needed amount.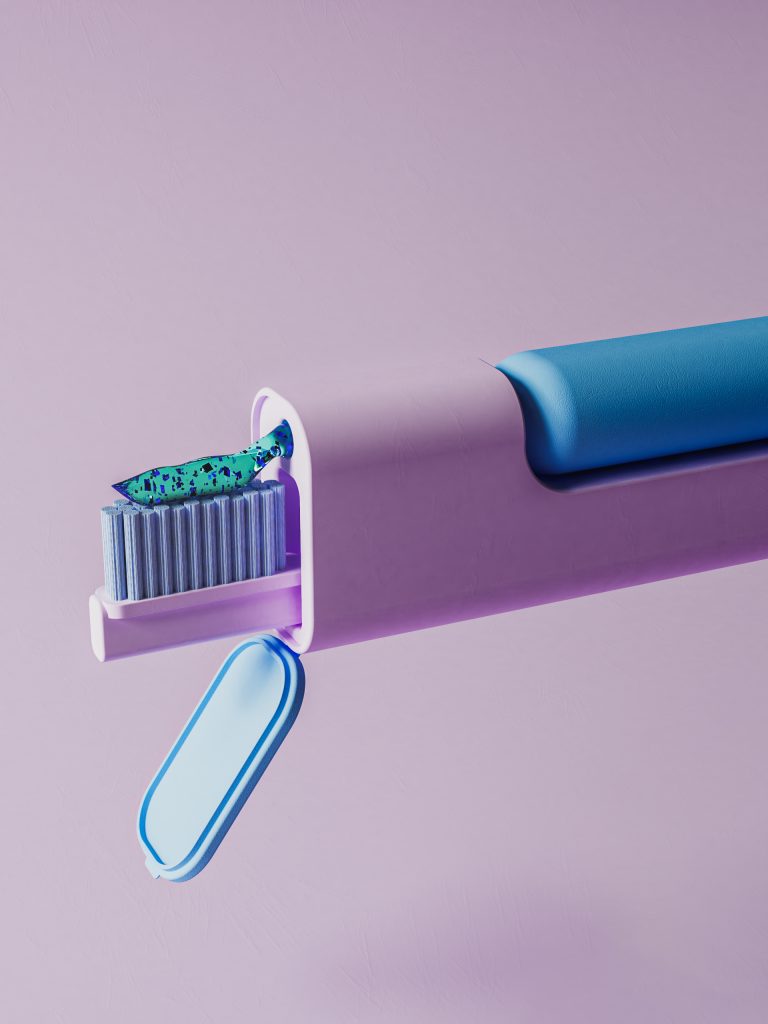 Maldonado says he came up with the idea, when he was travelling around Europe and always forgot his toothpaste in every city he stayed in.