Modular architecture is a concept that involves assembling multiple prefabricated modules on site to create a working unit. Aware of the modern society's ever-growing need for high quality and durable housing, architects turn to modular architecture for solutions that would reduce or remove wasteful, unnecessary and harmful construction practices. We have selected a number of ingenuous projects that use modular designs and prefabrication techniques, which can be more efficient and sustainable than traditional techniques.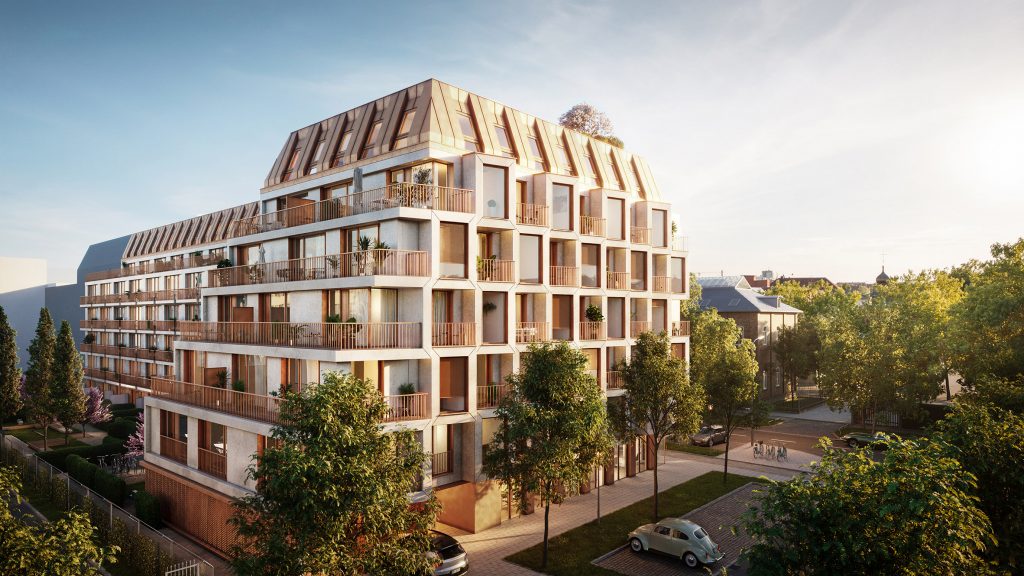 Swiss studio HHF Architekten has developed a sustainable hybrid project named Weggishof, a wood-based mixed-use development in Weggis close to Lake Lucerne, Switzerland.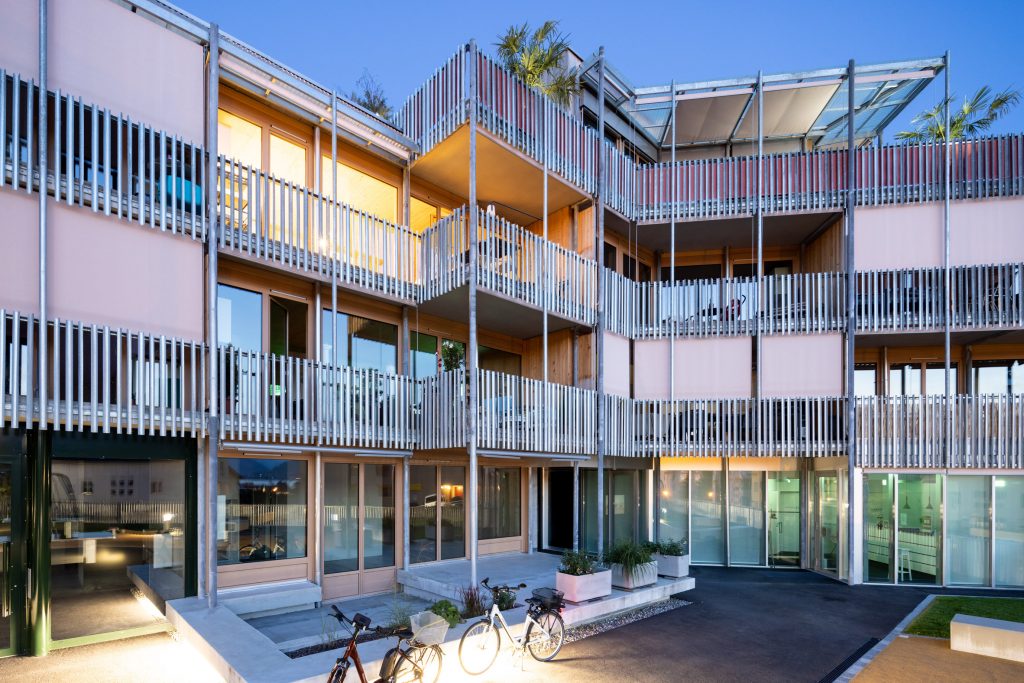 The building consists of 39 apartments in a variety of sizes, ranging from simple studios to five-room apartments, made of prefabricated wooden elements. Interestingly the 39 flats offer a small and large version of each of the different flat types, offering comparable qualities at different scales. This is combined with a bracing concrete fundament, which houses 1,200 m2 of commercial space.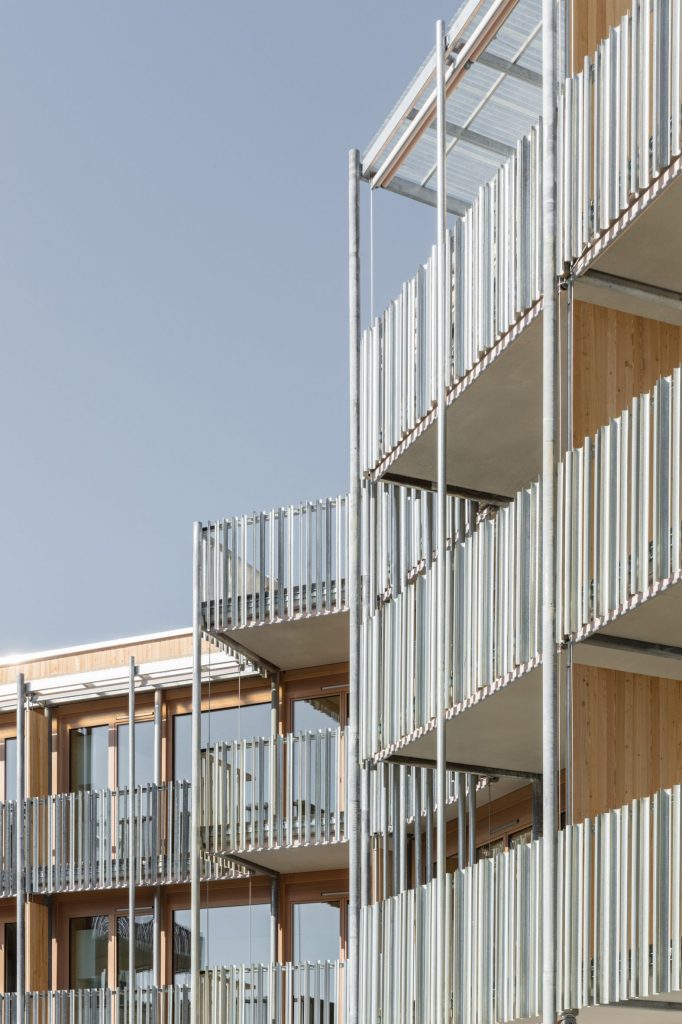 Weggishof is a pioneering project in the use of Building Information Modelling (BIM). A digital workflow was crafted to allow for dimensional steering of the prefabrication of the standardised, wooden elements, whose surfaces are left raw for visual impact.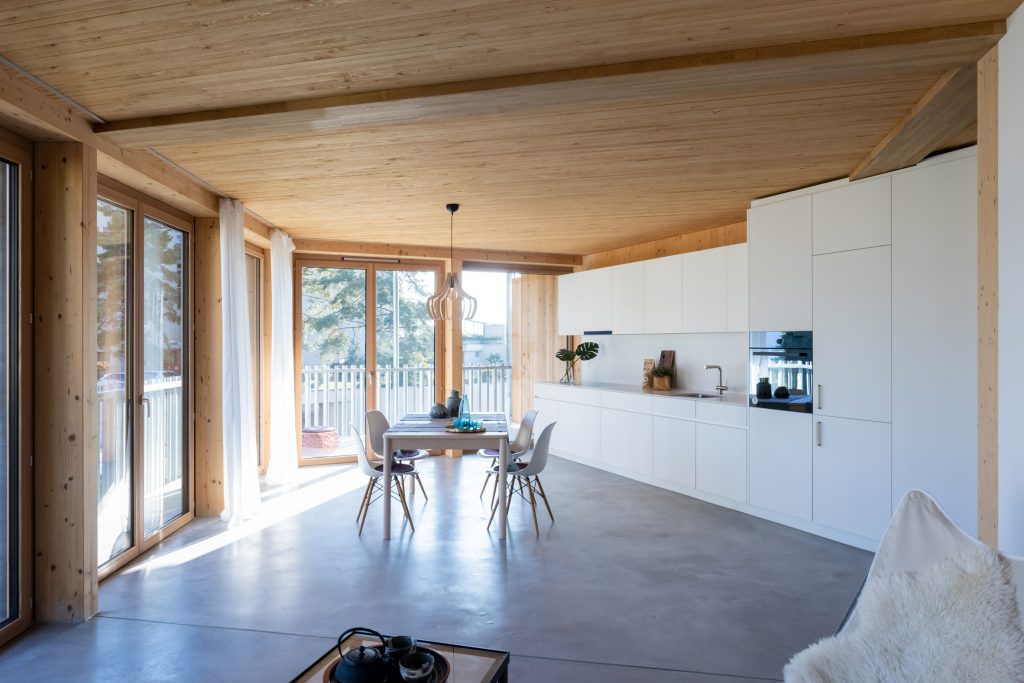 The resulting structure comprises a concrete base topped with a timber structure built using a system of prefabricated modules in order to minimise waste and make future recycling more efficient. The modular grid of exposed steel creates balconies, terraces and external staircases.
London studio Morris + Company has created a modular and prefabricated housing system for Argentina-based prefabricated housing company Phäbb as one of a series of designs aimed initially at the South American market. Named MODU, the concept comprises a range of flexible modular elements that can be combined to create a diverse range of buildings and typologies ranging from single homes to entire apartment blocks.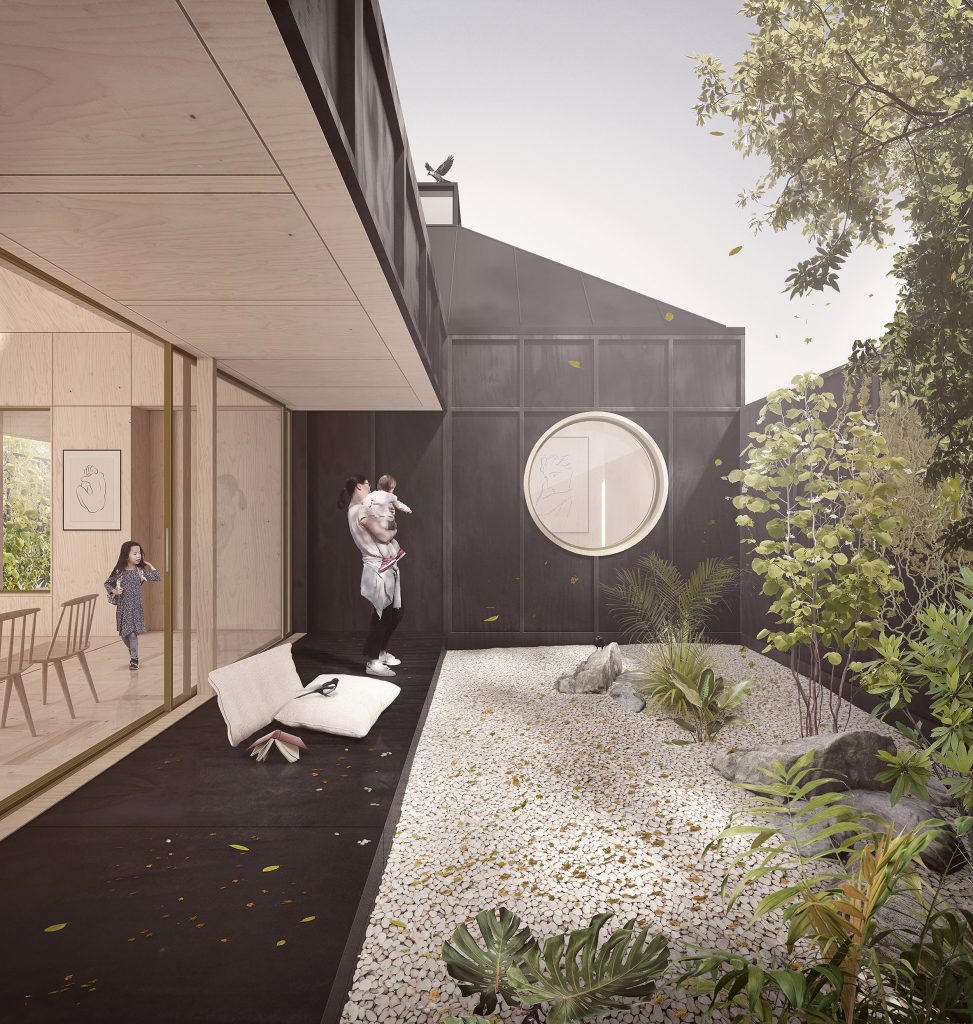 The MODU system contains 15 units that can be assembled and rearranged in a variety of combinations. To demonstrate the potential of the system the architects have developed four house types using the modular elements.
DADU House is specially designed for small sites and for buyers with a tight budget. Ranging from range from 18.6 to 86 sqm, it is envisioned as having a distinct shape with a pitched roof and glazed lantern roof.
Suburban House and Beach House both combine more modules to create larger homes. While Beach House is arranged around a central courtyard that could contain a pool, Suburban House is made up of three volumes creating an external courtyard and parking space.
The fourth configuration, aptly named Stack House, is a multistorey apartment block.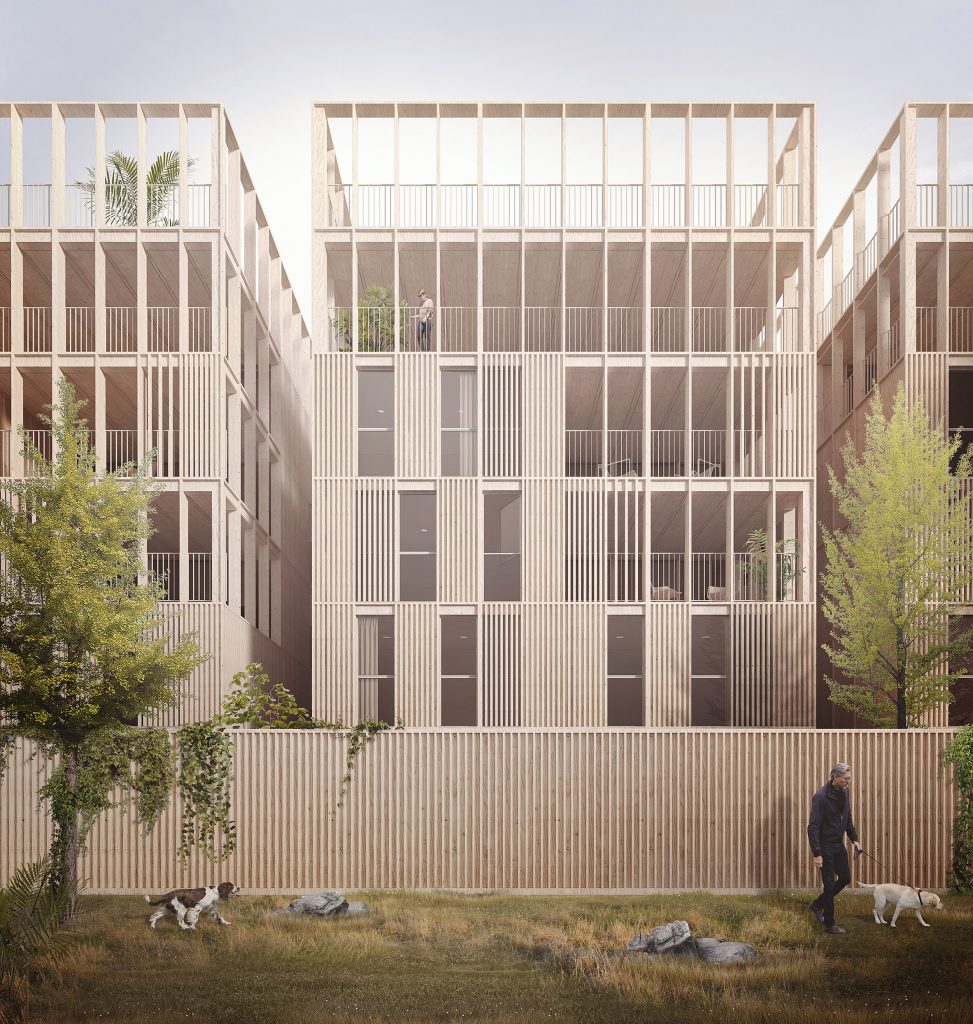 Phäbb is currently developing the MODU range for the housing market in South America but is also investigating how the designs can be adapted for use in North America. The team hopes that the solution will help reduce costs, improve quality, eliminate waste, and massively increase buyer power and choice.
Amsterdam-based UNStudio has used a modular system for a residential building in Munich, Germany, to enable residents to easily move the space when needed. Named Van B, the siz-storey building will feature apartments designed to be reconfigurable in order to maximise their internal floor space and adaptability – e.g. as families get bigger or smaller or new people move in.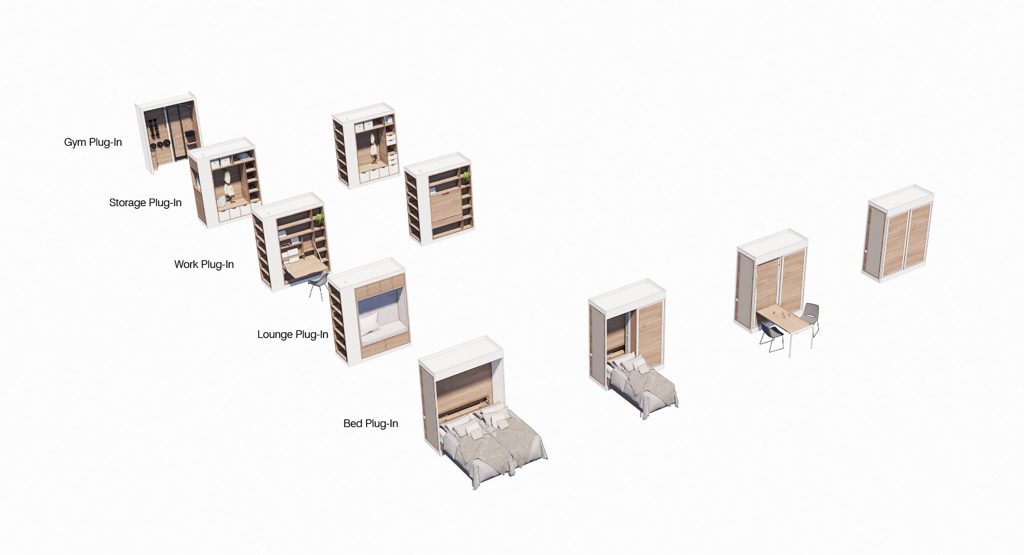 The grid system will include different plug-in furniture units that function as space partitions and can be slid out of the way when not needed. Different units will host a variety of modules, including ones with storage, workspace, a gym, a lounge and a bed. The flexibility lies in the fact that each element can work in different configurations and that the resident can choose an individual layout of plugins based on a catalogue of nine elements. The system makes it possible to transform a living space into a bedroom or a large office using the partitions.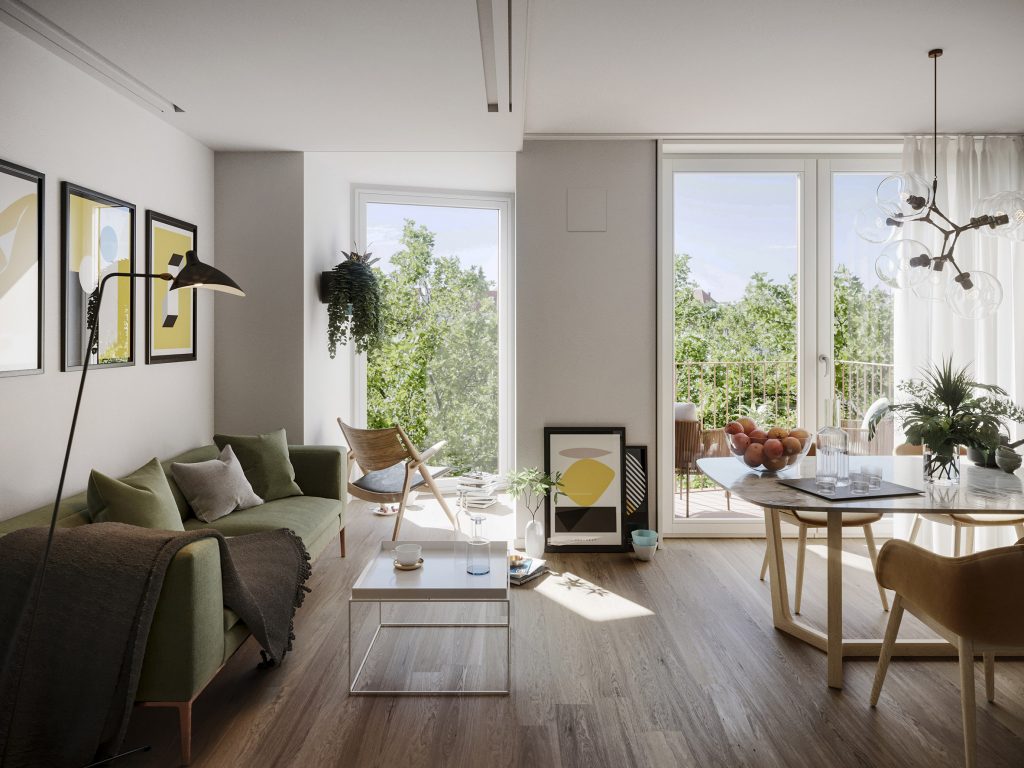 The ground floor accommodates triple-height apartments, described by the architects as "small houses nestled within the building," that have their own address. The façades facing the ground-floor courtyards are glazed in order to encourage residents to extend their living spaces through to the gardens. At the same time, shared spaces, such as a roof terrace, communal kitchen lounges, and entertaining spaces, reinforce the idea of community living.
The team hopes that the system can be altered, scaled-up and expanded upon for other cities.