The Memphis Group, also known as Memphis Milano, was founded in 1980 by Ettore Sottsass during a meeting at his apartment with fellow designers Michele de Lucchi, George Sowden, Martine Bedin, Nathalie Du Pasquier, Marco Zanini and Matteo Thun. In founding Memphis, Sottsass' intention was to define a new approach to design that broke free of the restrictions of functionalism. Even today, product designer draw inspiration from the collective's ephemeral design featuring colorful and abstract decoration as well as asymmetrical shapes and colour blocking.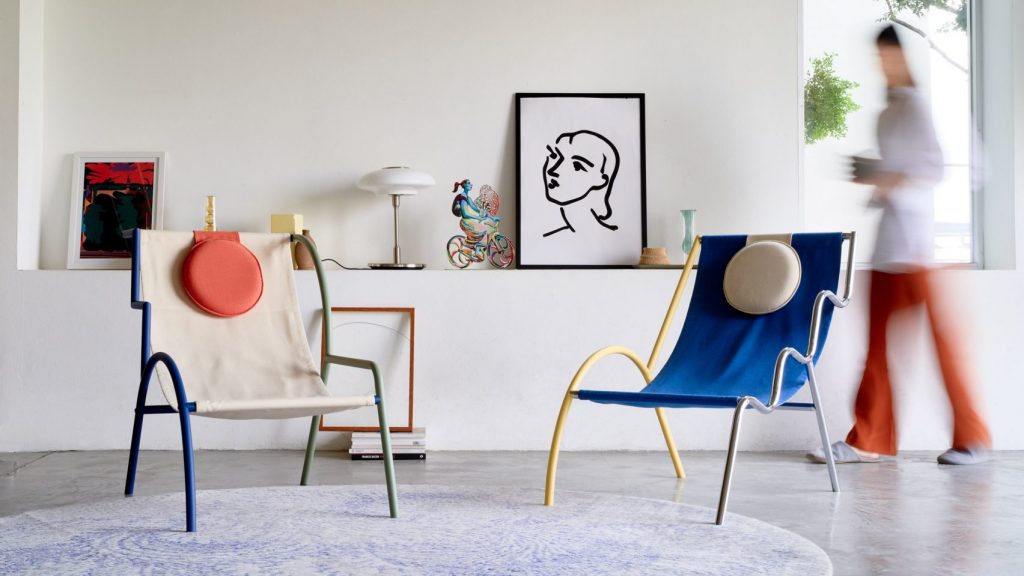 Designers including Adam Nathaniel Furman, Richard Hutten and Paola Navone (member of BeOpen community) have drawn on Memphis movement to reinterpret archival pieces and previously unpublished works of Italian  furniture brand De Rosso.
Joining the trio is Italian artist Ugo Nespolo and French designer Martine Bedin, who was a founding member of the Memphis Group in the 1980s. Together, the five creatives designed seven laminated designs, including a bookcase, two chairs, two tables and two sideboards, each reflecting the personal style of their creator, but united by the same "exuberant use of colour".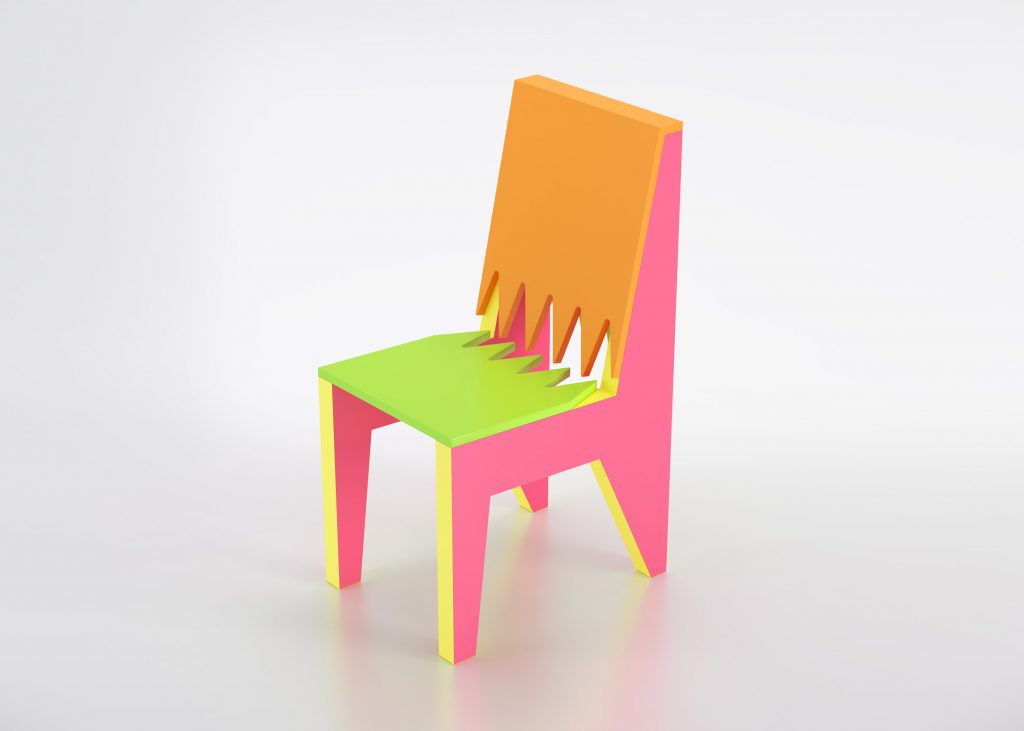 The Chomp chair and the Lounge Hog coffee table by Furman boast "zoomorphic" shapes and bright hues of pink, green, yellow, orange, purple and blue. The backrest and seat of the chair are made to resemble sharp teeth, playfully imitating a fictional monster that is "ready to bite whoever sits down," while the coffee table, as hinted by its name, is modelled after a hedgehog, with a tabletop shaped like its spiky body.
Dutch designer Richard Hutten has reimagined the archival S.E.C. chair introducing five different "kaleidoscopic" colourways, while Italian designer Paola Navone has created two "ironic" sideboards, titled Watermelon and Meraviglia, the latter of which is a brand new design, while the other is a reinterpretation of an archival piece.
Bedin's Slate bookcase is constructed from boxes stacked on top of each other. Some of these have been printed with bold, block colours, while others feature animated patterns resembling marbling-ink effects.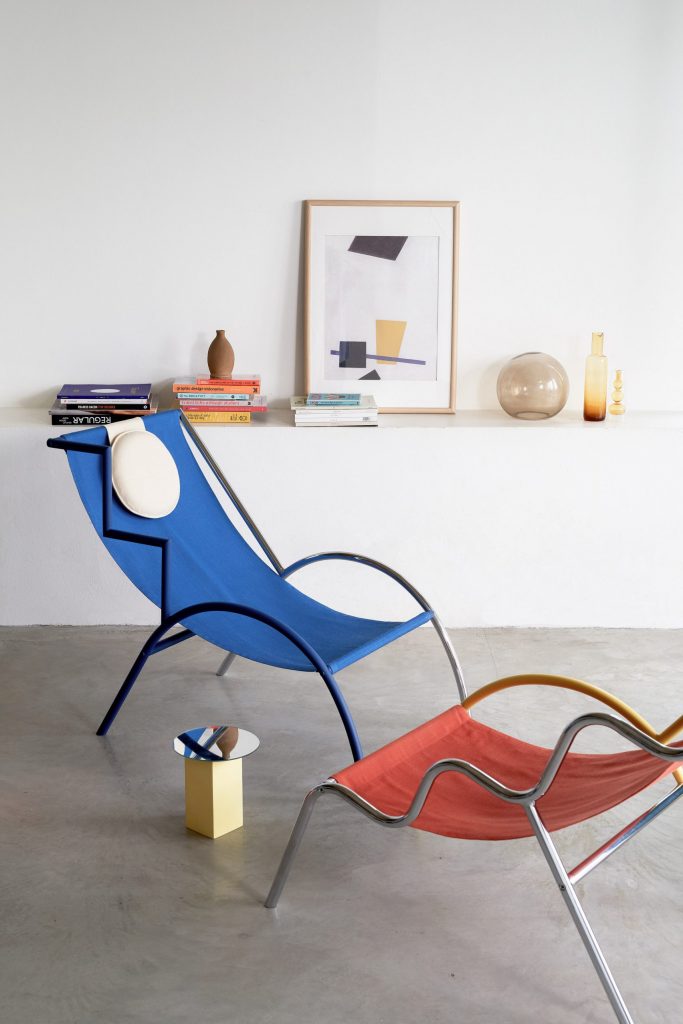 Two Bangkok-based studios – studio Kaoi and THINKK studio – were inspired by the geometric lines that defined the Memphis collective when they developed their Ebba modular chair collection. The series features three deckchair-style seats that can be mixed and matched with four graphic armrests and coloured pillows to offer different aesthetic "personalities," from gentle, simple lines to super playful and fun curves.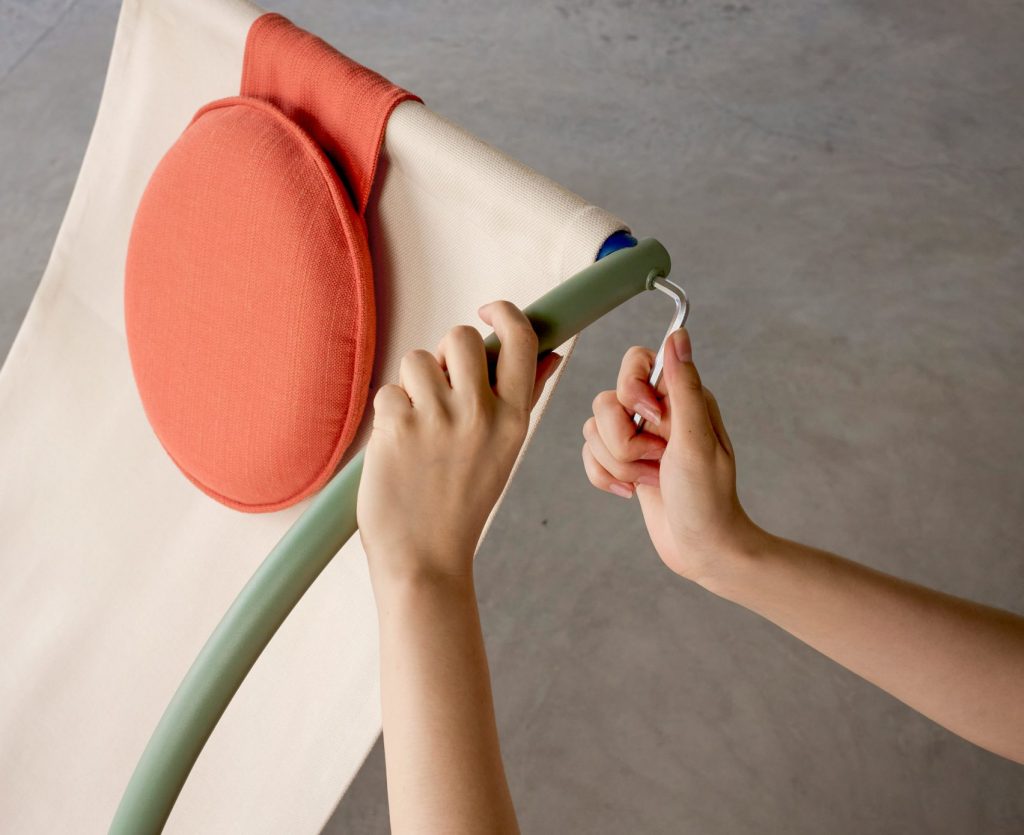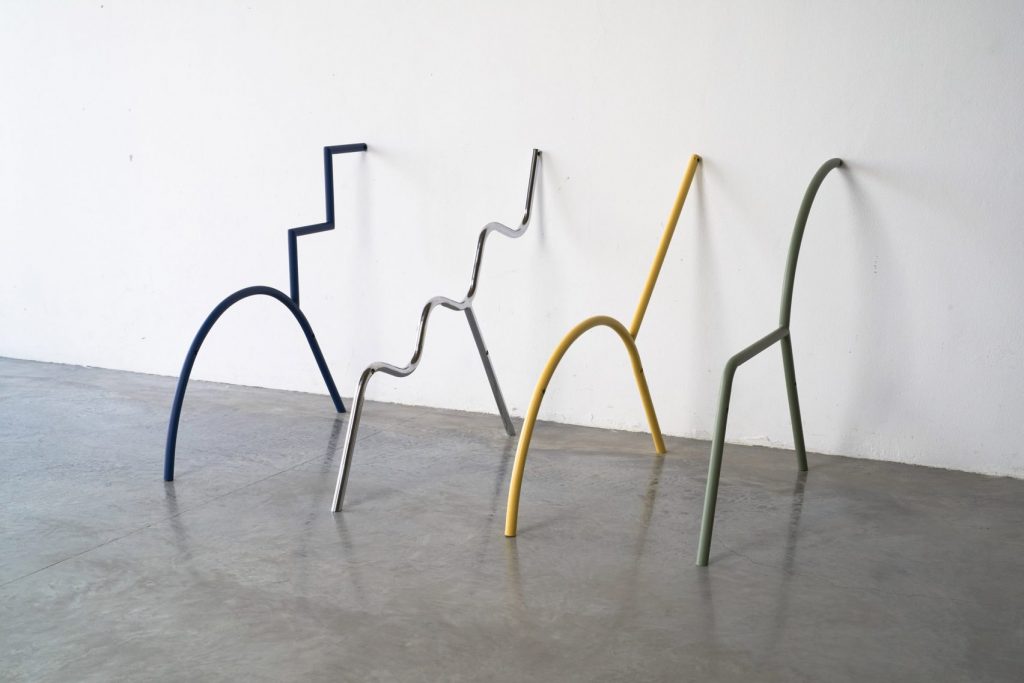 Taking their titles after typically Danish names, the armrests – Han, Somma, Franz, and Mujoel – boast bold forms in the shape of squiggles, zigzags and arcs reminiscent of the confetti-like pattern called Bacterio that Sottsass designed in 1978. The elements are defined by vibrant hues including buttercup yellow, midnight indigo, olive green and shiny chromium.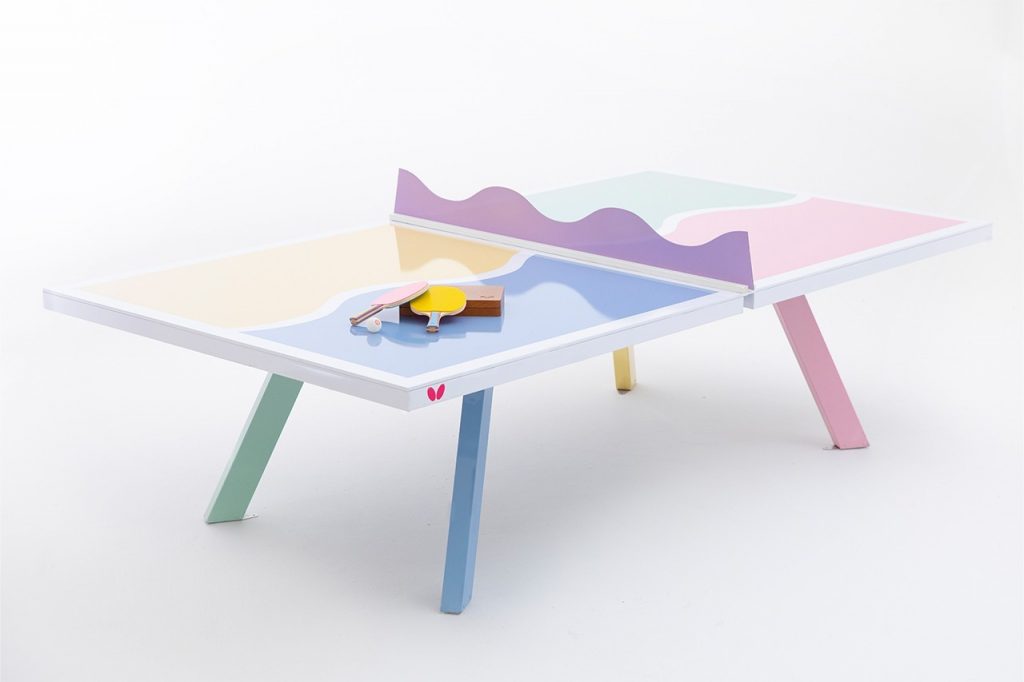 Contemporary luxury fashion house Casablanca has taken cues from the characteristic Memphis-style wavy patterns and colour blocking to create a ping pong table that is not utilitarian but also looks sensational. Created in tandem with professional table tennis equipment brand Butterfly, the piece comes with matching paddles and ball in wooden display boxes.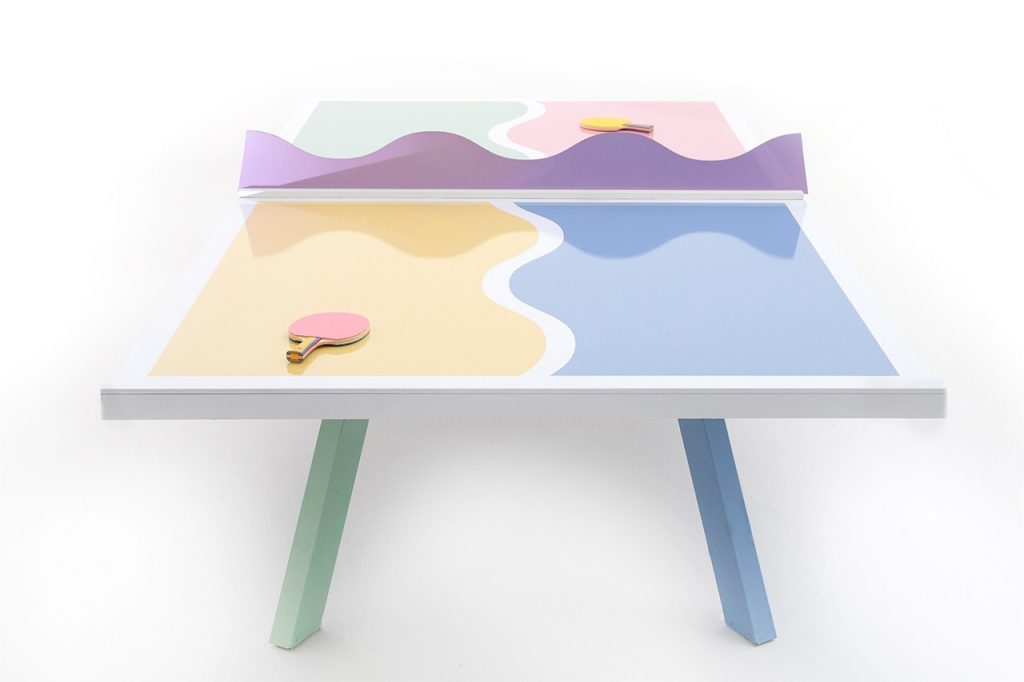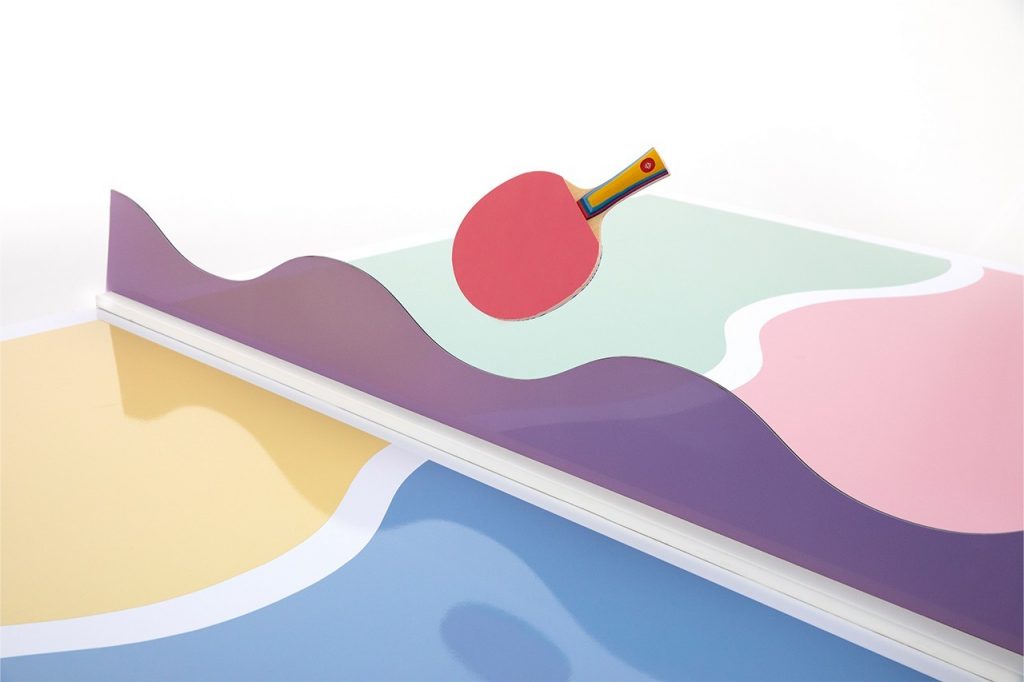 The design-focused tennis table blends creative director Charaf Tajer's memories of traveling to Japan with elements of the Memphis design movement, as well as the label's love for pastel colors. The whimsical design incorporates a wavy divider, squiggly lines, and colorful legs.