On the one hand, avocado has become a modern-day cultural icon synonymous with hipster cafes and trendy Instagram posts. On the other hand, it has given is name to a serious injury that occurs when a person tries to remove the pit in a dangerous manner, such as with a knife, and ends up cutting themselves. Product designers are working to develop ingenuous tools that enable avocado-on-toast aficionados to peel, mash and preserve an avocado without the risk of "avocado hand."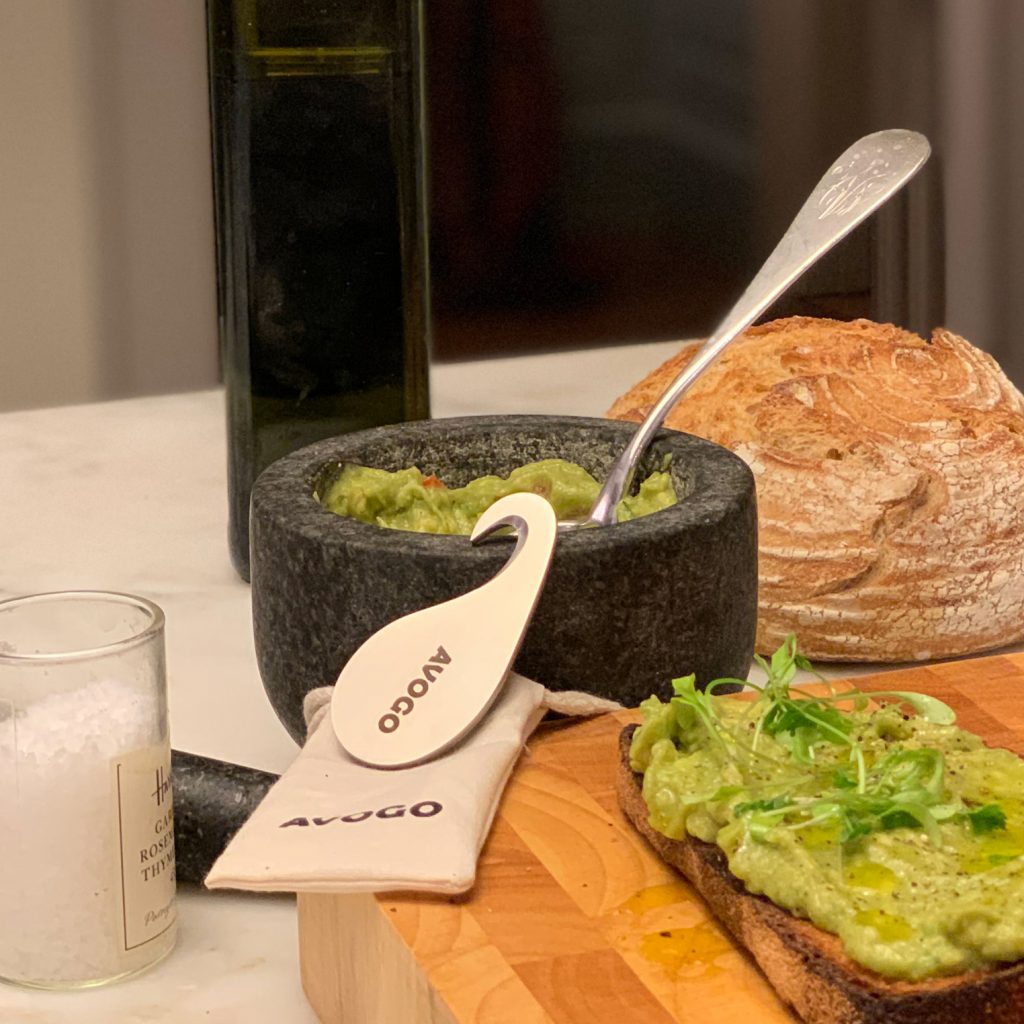 Brighton College student Pietro Pignatti is one of those avocado lovers. When travelling to school in the mornings, he would often take avocados on the train and felt uncomfortable bringing a knife on the train to cut open the avocado. This led him to develop Avogo, a compact tool that could safely cut and destone an avocado on the go while retaining the elements of practicality and style.
Developed as part of a school project, Avogo incorporates a metal blade and is extremely compact, which makes it a great portable solution. The product has a curved blade that is hooked inwards to reduce the risk of injury. Even if the user's hand slipped while trying to open an avocado, it would be impossible to injure themselves. Since the blade is hooked and short, it falls under the maximum restriction on knives, allowing it to be transported on the go.
Designed as an alternative to a knife, the tool is made by hand out of tempered steel by Italian knife maker Coltelleria Saladini, a family-run business that has been manufacturing knives since the 1800s in the small town of Scarperia in Mugello. All revenues from their sale will be donated to Chilean charity Modatima that campaigns for the ethical and sustainable cultivation of avocados.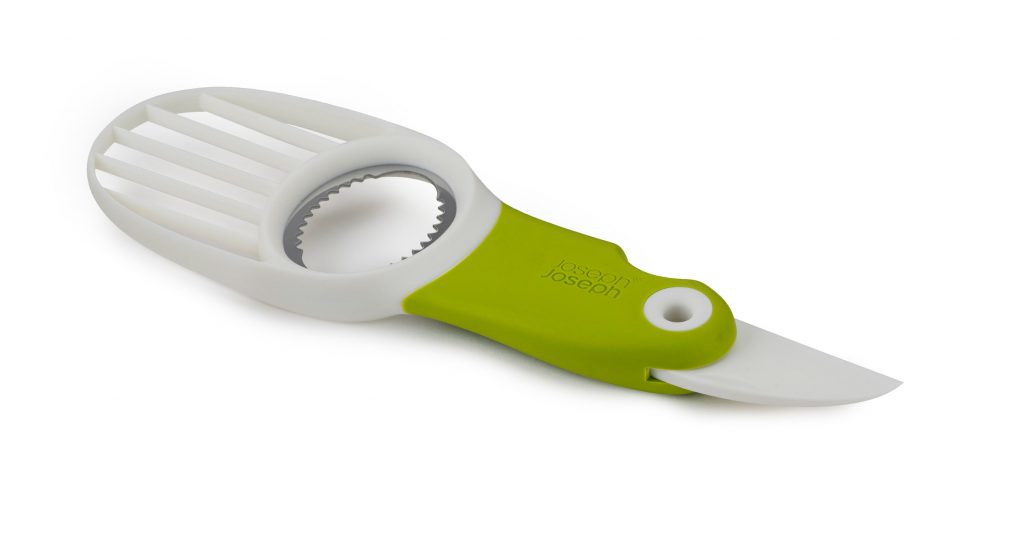 Avogo is not the only product that has come on the market in response to the growing popularity of avocado. Also intending to make "avocado hand" injuries a thing of the past, Joseph Joseph, a London-based kitchenware brand founded by twin brothers Antony and Richard Joseph, has launched a versatile gadget that shuns the need for several different tools to prepare an avocado on toast. The easy-to-use 3-in-1 product allows the user to cut, de-stone and slice the avocado.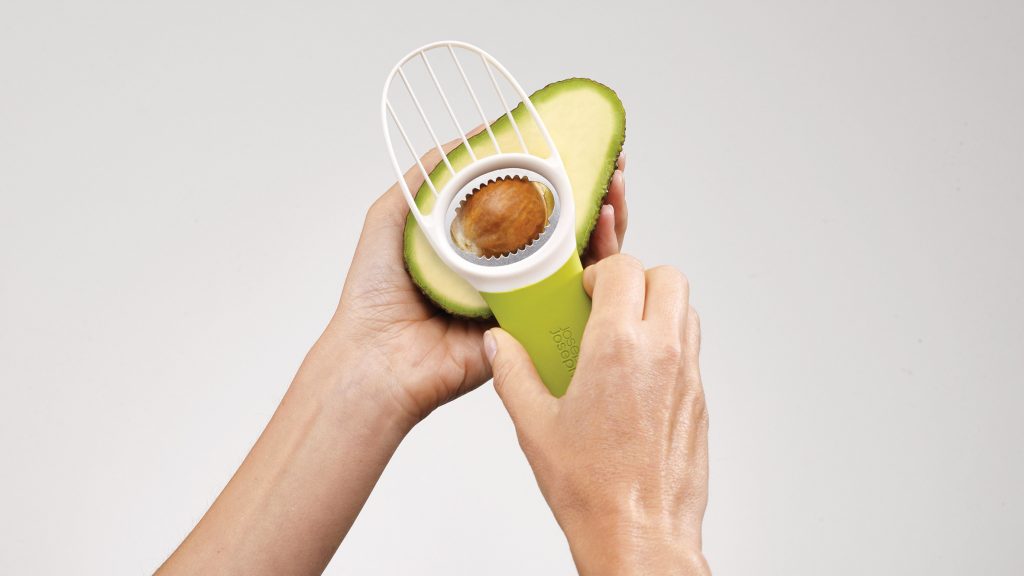 Designed to make the process of extracting the stone safer, the product features a round, stainless-steel "pitter" at its centre that wraps around and grips the stone, allowing it to be pulled away. The gadget also includes a folding plastic blade for extracting avocado skin and a slicing tool.
For most passionate fans of avocado, California-based company Williams-Sonoma offers an entire set of tools devoted to the favourite fruit. Developed for the brand by Chicago-based designer Mihai Hogea, it features several handy tools that aids in peeling and mashing the avocado.
Avocado Pitter & Masher is a three-in-one tool that serves to remove the pit from a halved avocado in one swift motion, scoop out the ripe flesh and then mash it for perfect guacamole using a slotted stainless-steel head.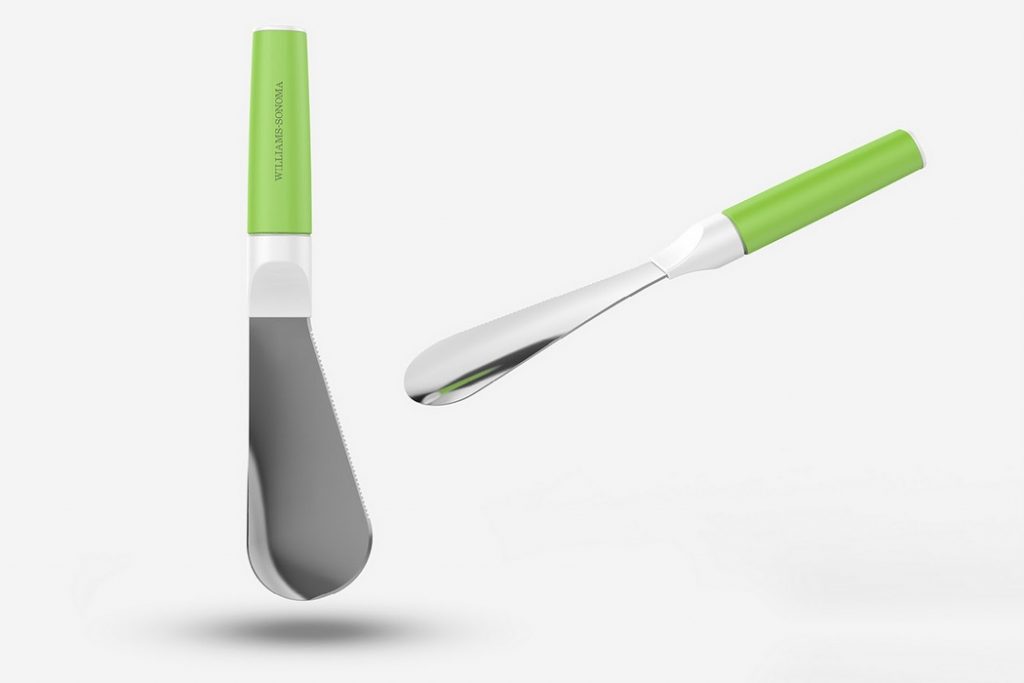 Avocado Slicer & Pitter includes a strong stainless steel blade that is sharp enough to cut smoothly through tough avocado skin to halve the fruit, while its gently curved top edge scoops out the ripe flesh before slicing it into desired shape and size.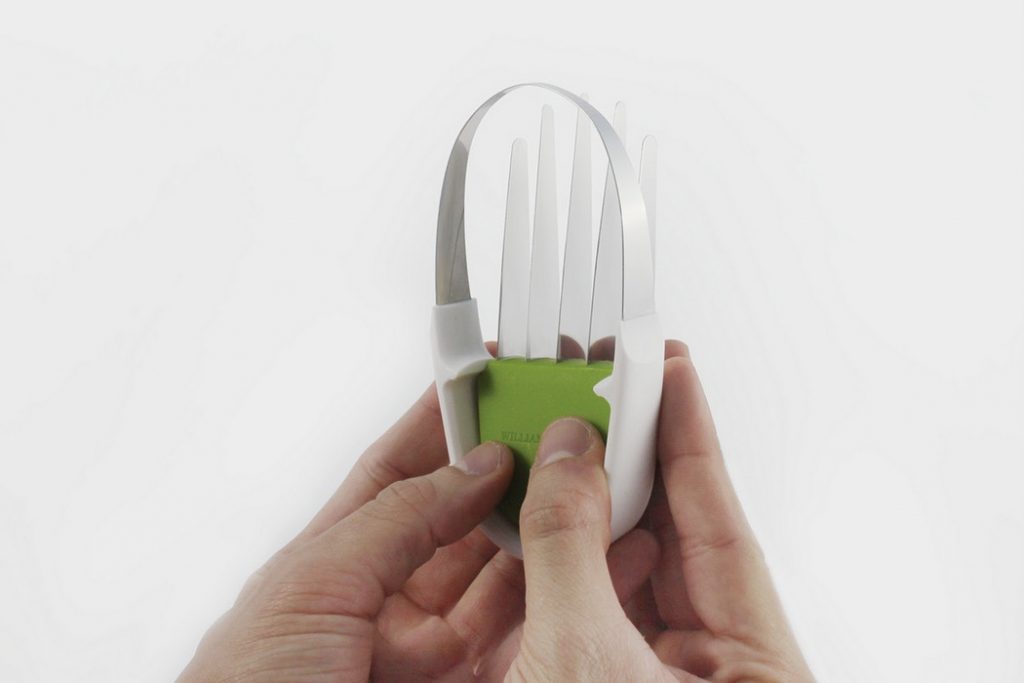 Avocado Slicer & Cuber enables the user to swiftly remove skin from avocado and create uniform pieces—long slices or square cubes—that are perfect for topping salads, soups, sides and entrees.  For long slices, the blades should be dragged through an avocado once; for cubes, the user should slide out the inner metal blade from frame, turn the sliced avocado 90 degrees and cut again.