The meals we eat frame our day, bring us joy and connect us with others. Sitting around a table of food with friends is a beautiful way to create a sense of community. That is why food is a recurrent theme for many artists. Centered on unusual ingredients, the menu features mixed media meals crafted from paper and yarn, clothing and wood.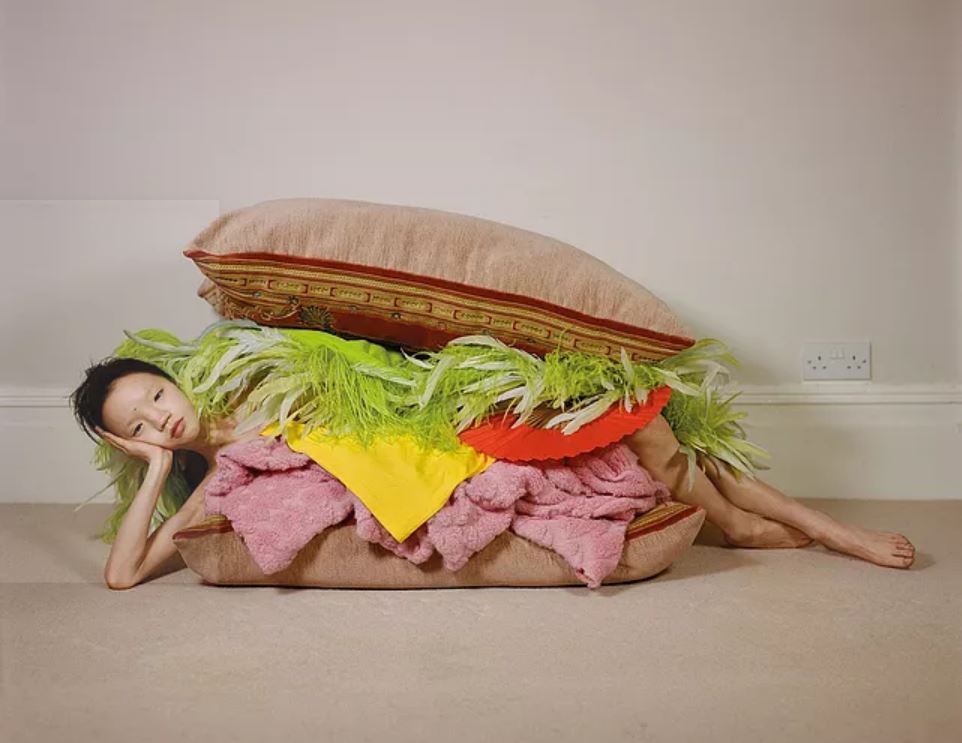 During the Covid-19 lockdown, British designer Kyle Bean has recreated his favourite meals using only materials and objects available at home.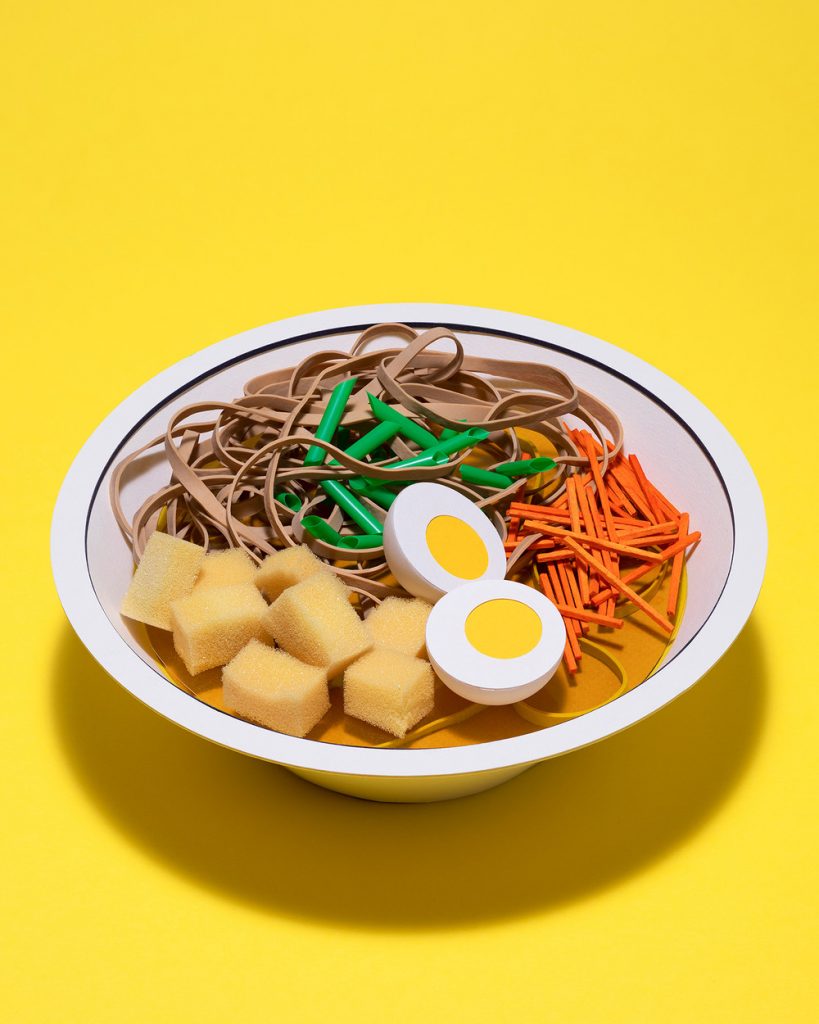 Named Mixed Media Meals, the objects showcase the designer's incredible attention to detail. The list of ingredients includes an array of everyday materials, such as paper, wood, elastic bands, acetate, table tennis balls, sponges, straws, thin wood veneer, felt, balloons and even eggshells among others.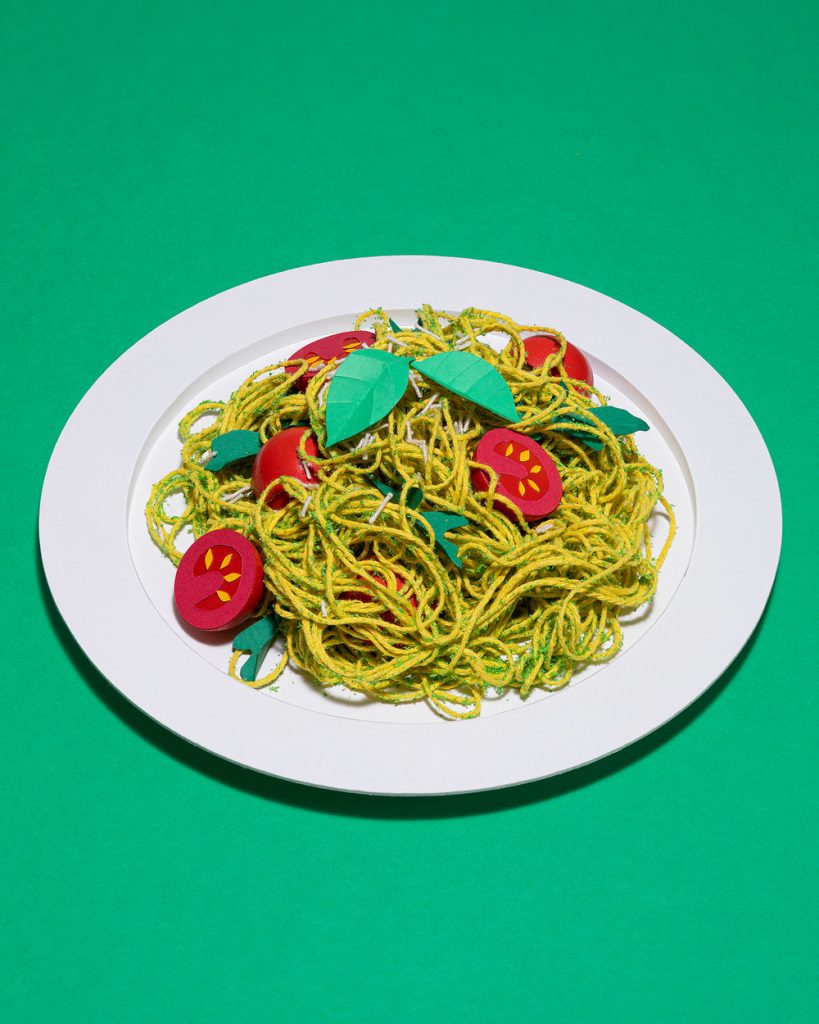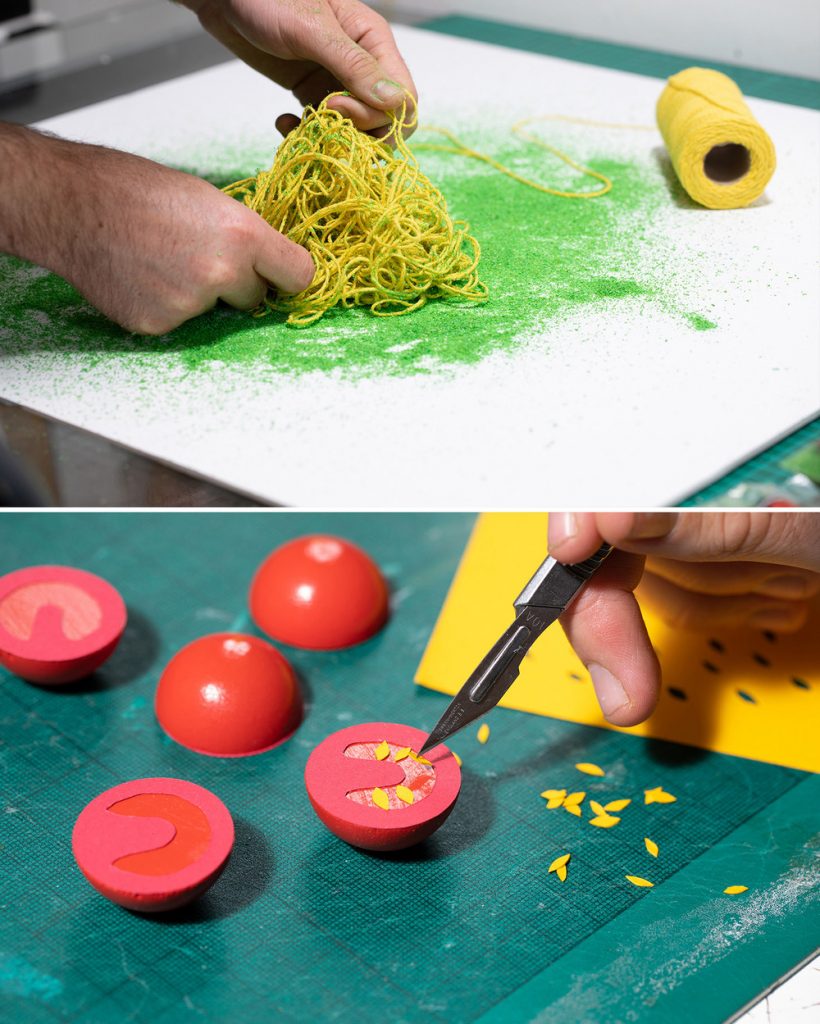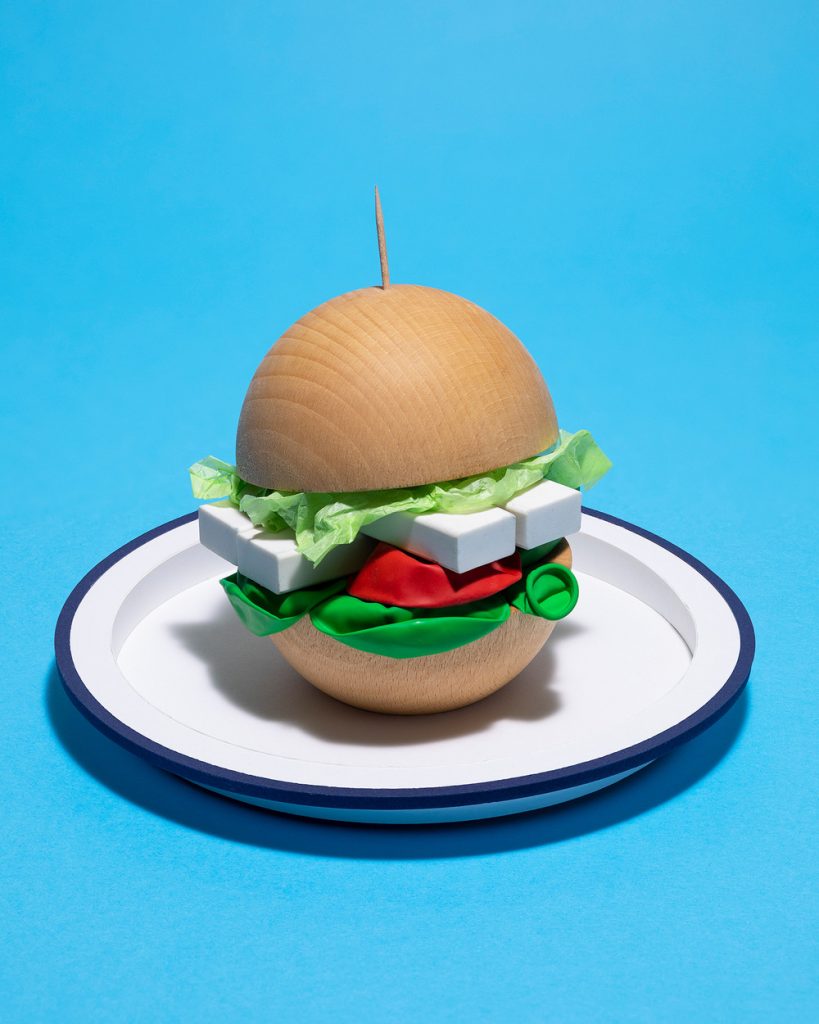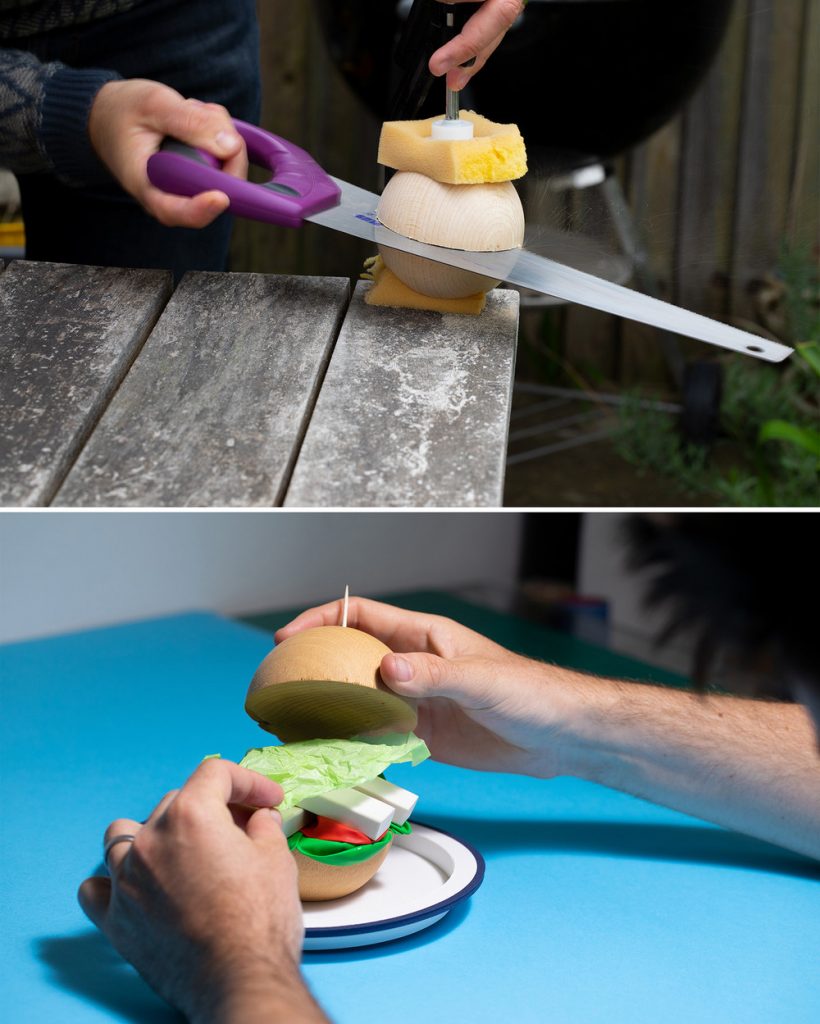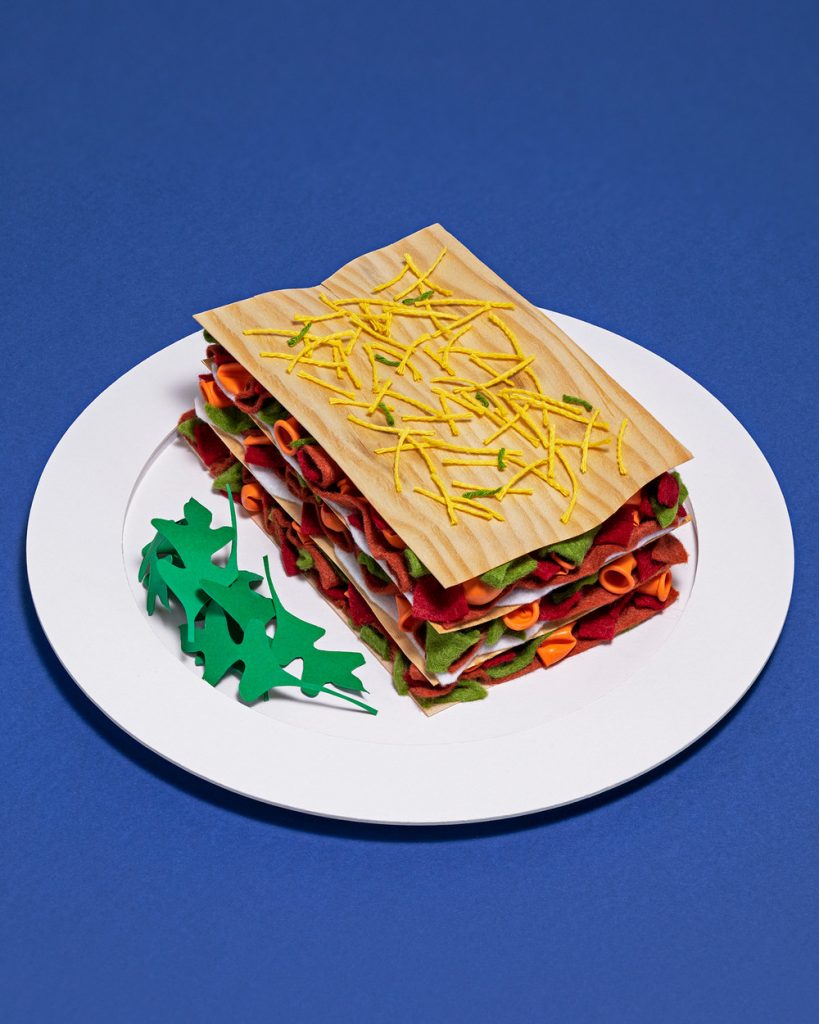 Bean documents the process of making the 'meals' and then photographs the final creation on a brightly colored background. The ongoing project currently includes such dishes as tofu ramen, a halloumi burger, pesto pasta, sushi, tacos and a lasagne.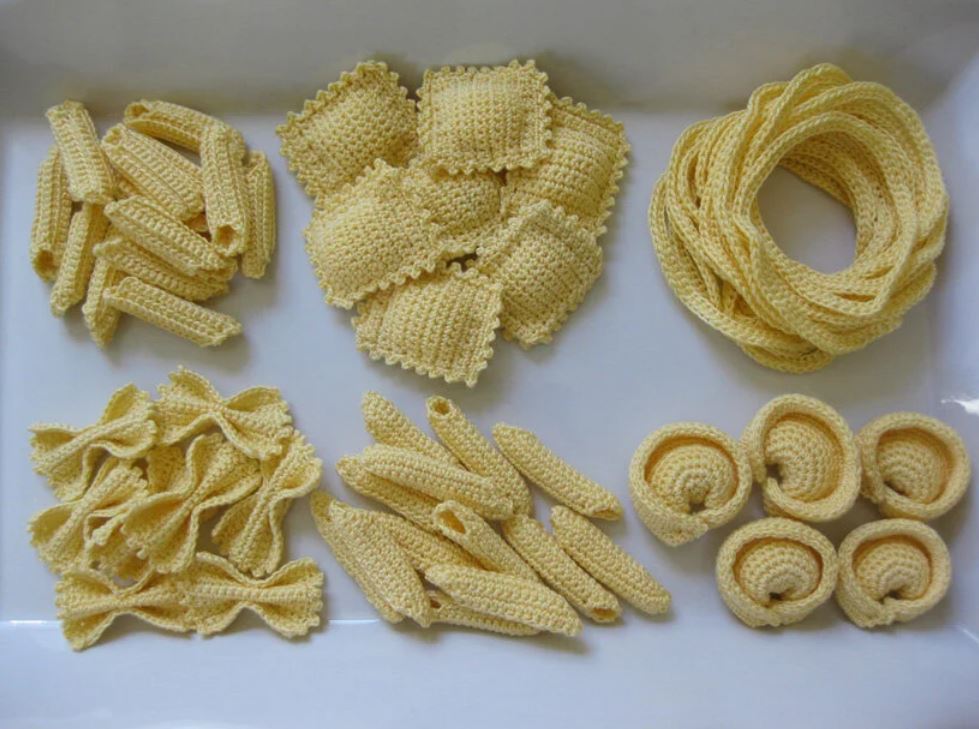 Lasagne is among meals crafted by California based artist Normalynn Ablao, also known as the Copacetic Crocheter, who has been creating crochet patterns since 2006.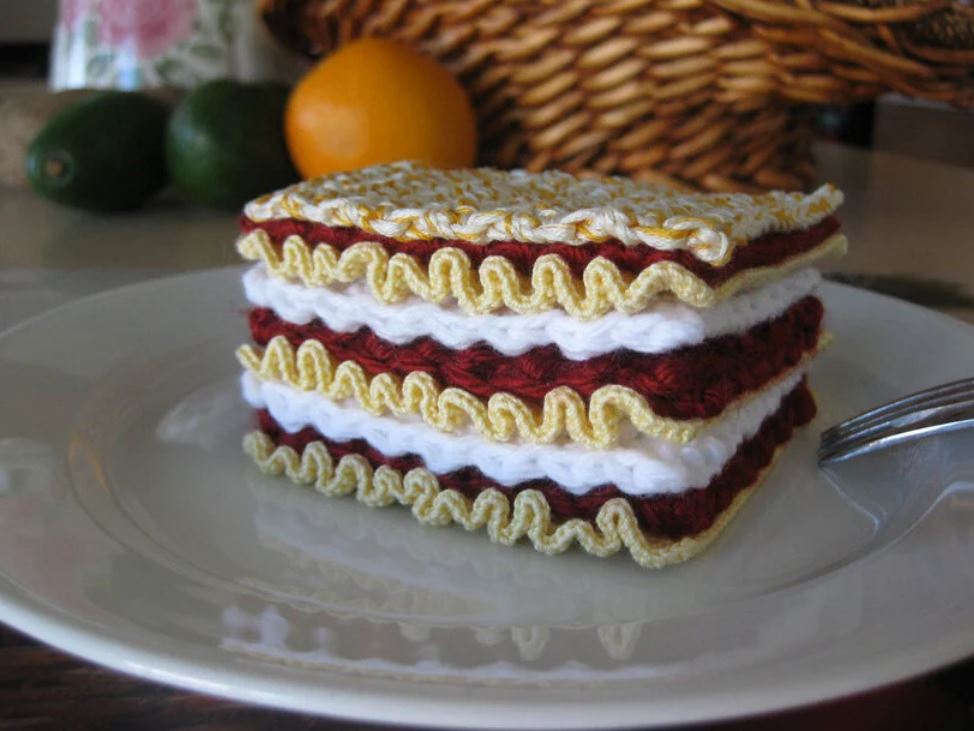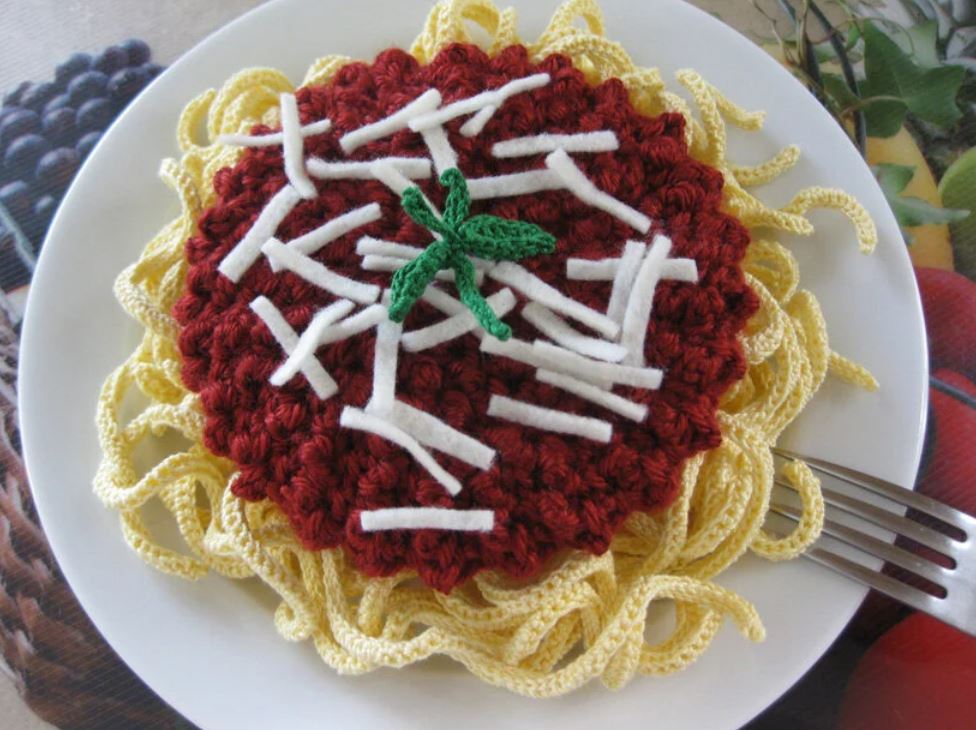 Ablao creates life-sized crochet pasta shapes using yellow yarn, and adds red for the spaghetti sauce and green to make spinach and ricotta ravioli. As well as pasta varieties, the artist also crafts sweet treats including cinnamon rolls, cakes and cookies.
London based photographer Annie Collinge has collaborated with the creative duo James Theseus Buck and Luke Brooks, collectively known as Rottingdean Bazaar, to create a food-themed print campaign that transforms model Tin Gao into various fruits, vegetables or snacks aided by the clever use of props like clothes, couch cushions, plants and rich textured fabrics.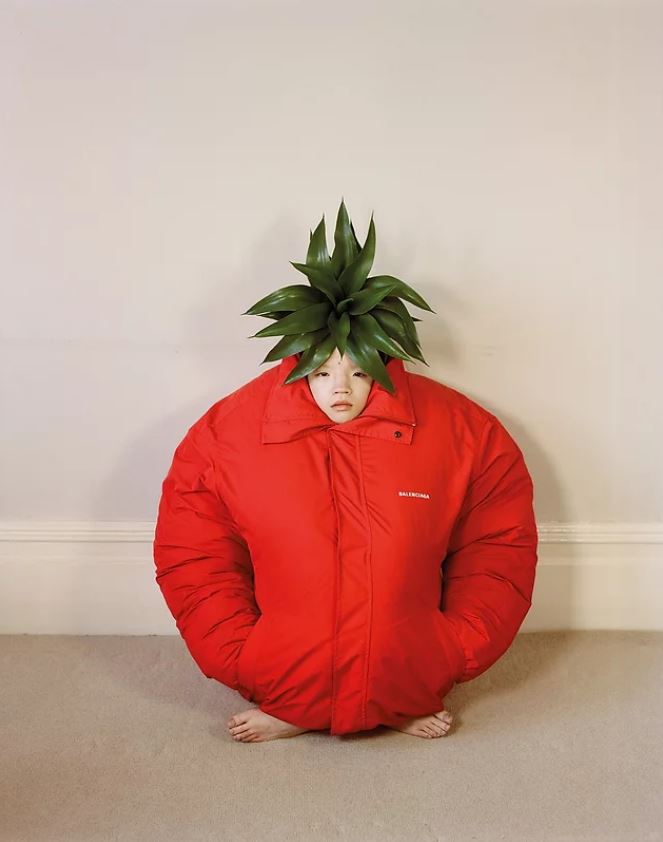 The humorous series that balances between cosplay and fine art was shot for Luncheon Magazine.