Since at-home workouts are likely to outlast the pandemic and more and more people prioritize home gym over re-subscribing to monthly gym fees, designers develop solutions allowing to bring gym equipment into any modern living space without compromising the interior design. We have selected great examples of these that are designed to strike a balance in using living spaces as fitness studios.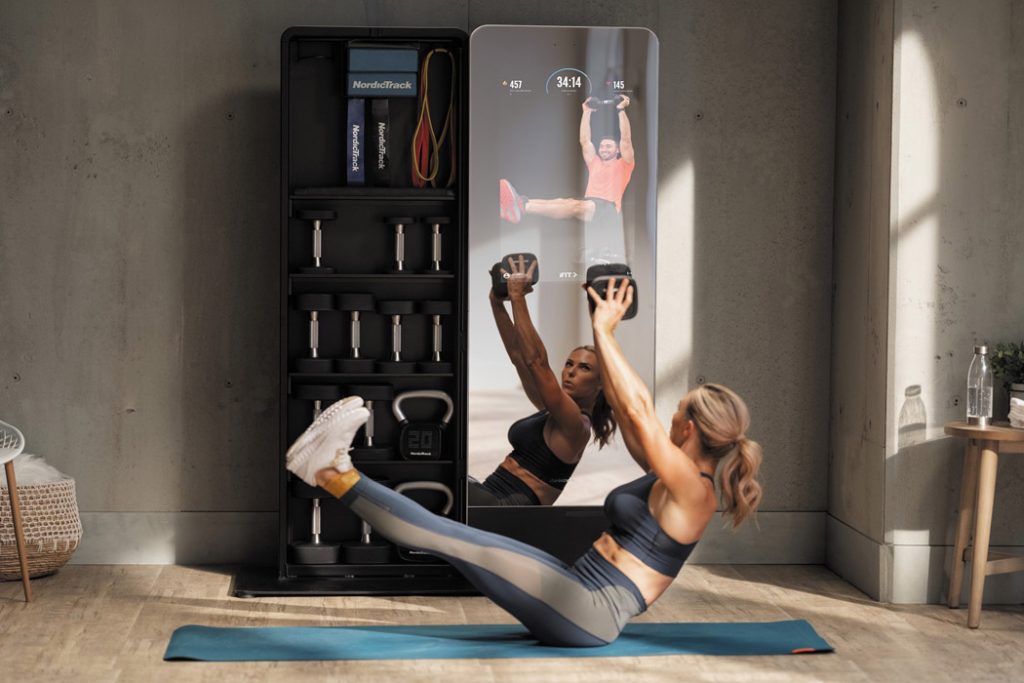 Stoyka by design studio Dydykin is a power rack for the modern home designed to look like high-end furniture, merging the home gym with storage capabilities. The integrated storage system slides out from behind the power rack's rear wall providing enough storage space for the power rack's barbells, round weighted plates, as well as rack accessories like support beams and spotter's arms.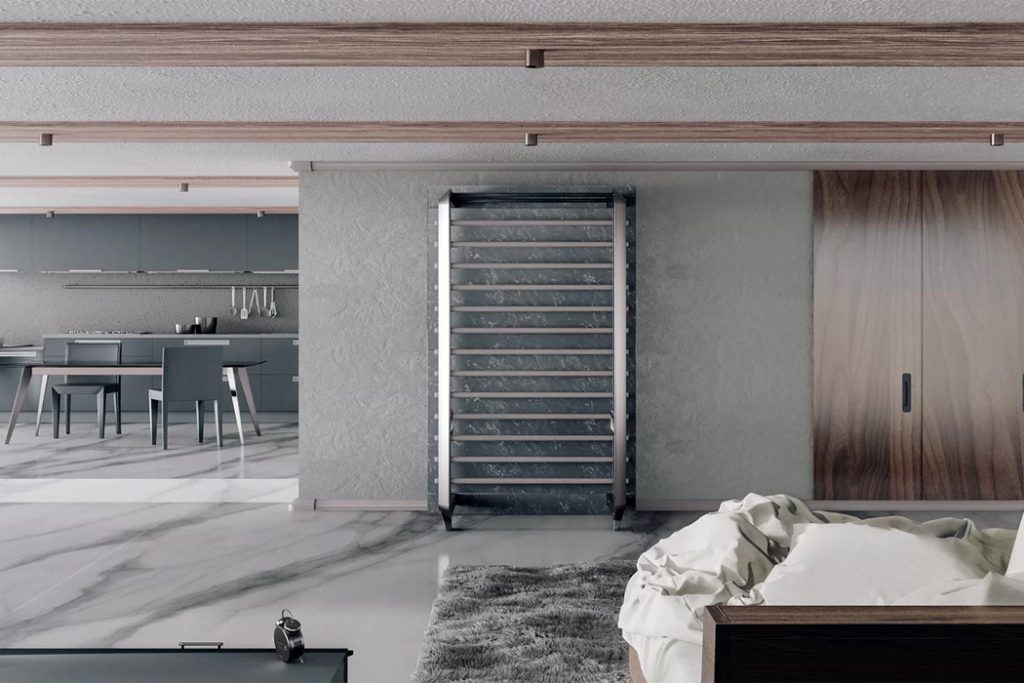 Stoyka features reinforced racks, a crossbar, and removable wall bars, which makes it suitable to perform various physical exercises, including strength High-Intensity Interval Training (HIIT), balance, and flexibility exercises.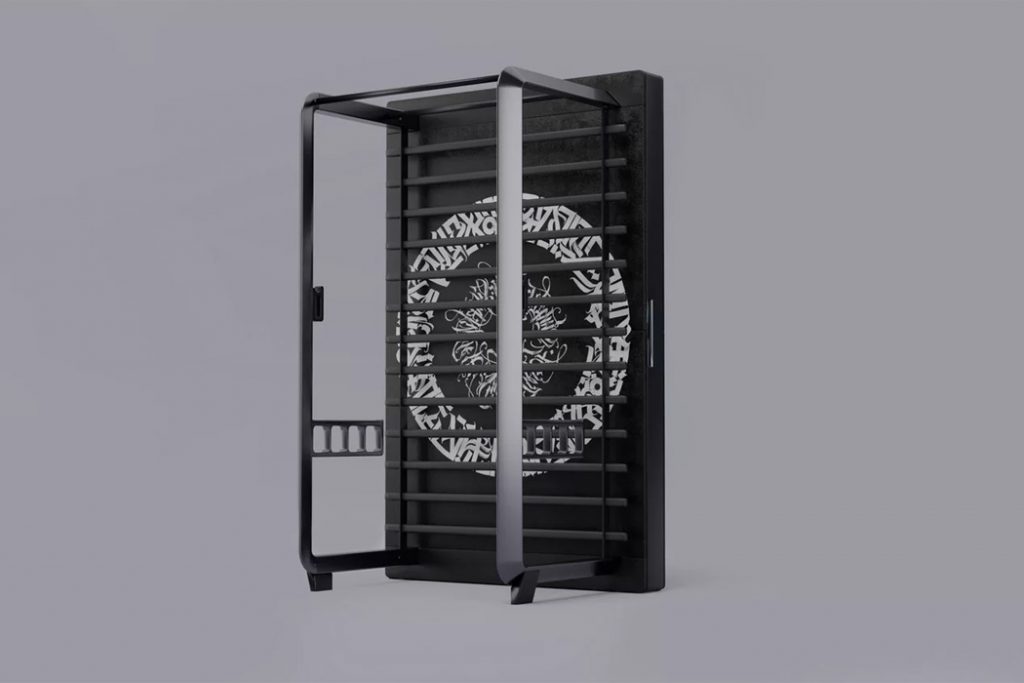 With steel accents and an inconspicuous design, the piece seamlessly blends into an apartment, private house, or office space when not in use, simply by sliding the hidden storage behind the power rack's rear wall. Thanks to interchangeable panels, the Stoyka can be given any look to merge with the home's interior as if they were always connected, while the closed storage system facilitates the cleaning process.
Kondititon conceptualized by product designer Oliver Perretta is another flexible piece of home fitness furniture, which aims to combine gym equipment with storage. It is a workout bench with a built-in compartment designed to store weights inside, and it can serve as a bench or foot stool when not in use.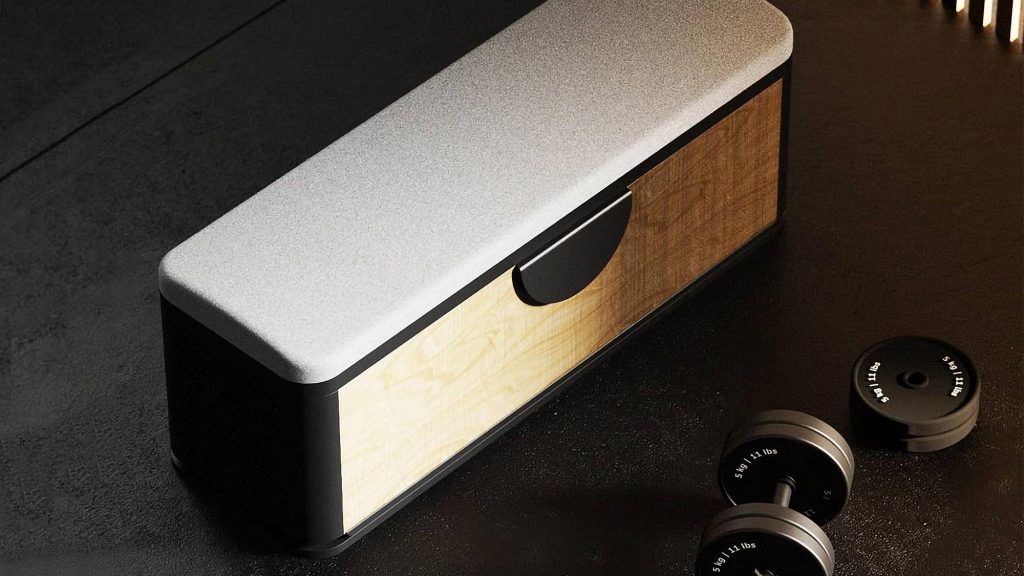 The reclining seat of the bench allows users to perform resistance band movements such as rows, bicep curls, triceps extensions, and lateral raises. The designer plans to utilize aluminum extrusion in construction process to ensure a high strength to weight ratio for more intense workouts. Stamped panels also make cleaning easier. The bench is depicted upholstered with casual, yet durable fabric that fits into living rooms and office spaces alike.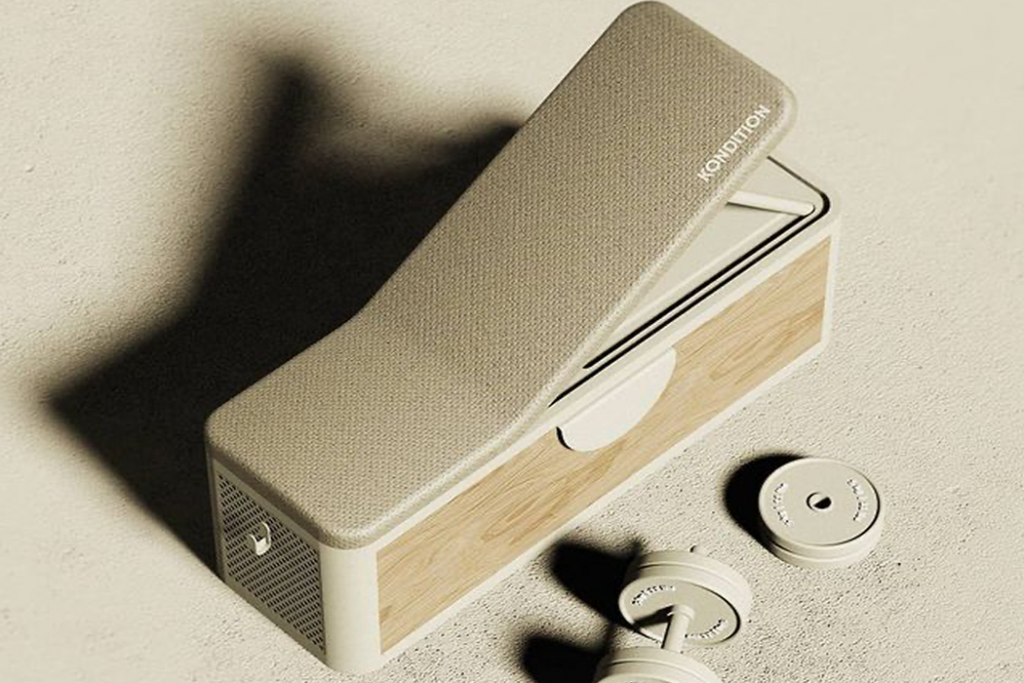 The drawer slides on load bearing rails of over 100 kilograms and there are small castors under it to aid in pulling the drawer, which will be heavy with dumbbells in it. The drawer appears to have organization inside that keeps the dumbbells from moving around.
NordicTrack Vault is a smart home workout equipment that provides training at a professional athlete's level thanks to the iFit trainers enrolled with the platform. The product features an integrated 32-inch HD touchscreen mirror that comes with storage space inside for all your dumbbells, kettlebells, resistance bands, and other gym equipment.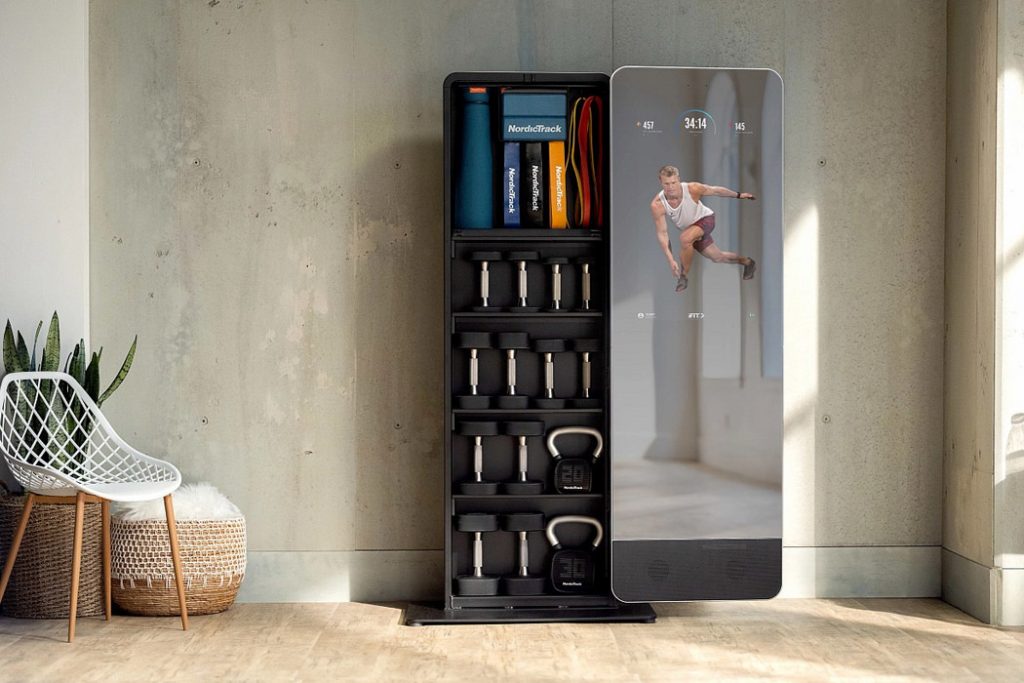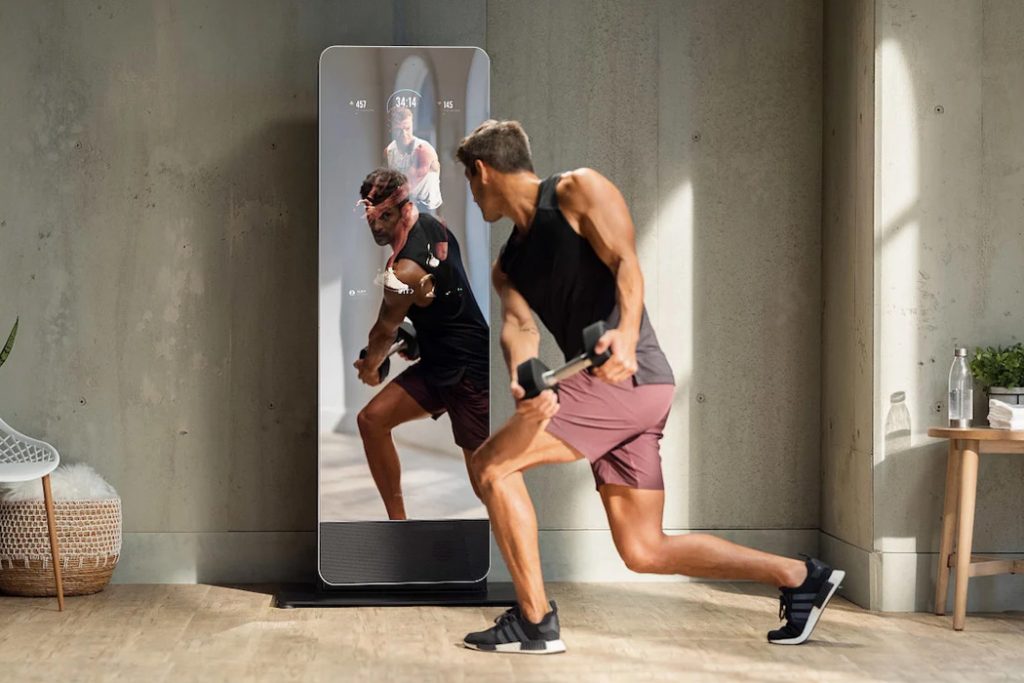 The user can utilize the smart mirror to select a training programme and follow the instructions of the trainer on-screen, while keeping an eye on the correct form of any exercise and receiving feedback in real-time. For a more personalized fitness regime, the user can hook on the heart rate monitor and trace their vital statists on the screen.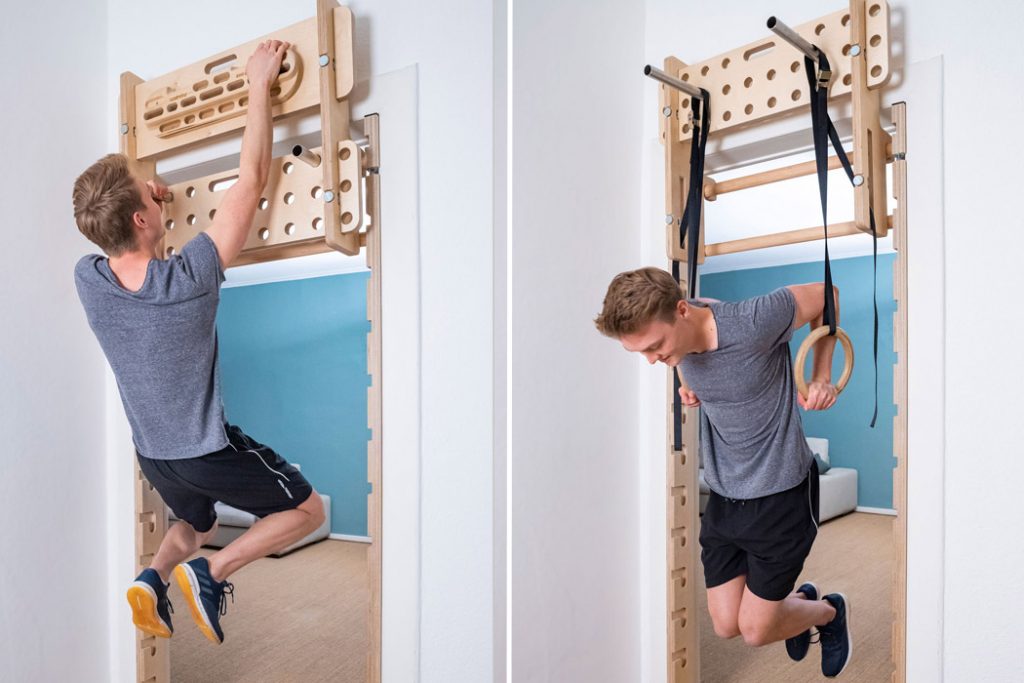 Design-minded wall bars by FatMonkey extend beyond their original function. It can be used for sling training, stretching regimes, or isolated muscle training on the cheap. There are countless options to configure it.The exercise equipment supports several muscle isolation workouts like chest/shoulder/triceps dips, rowing exercises to strengthen back/neck/biceps/shoulders, push-up for the core muscles, and squats for the lower body strengthening.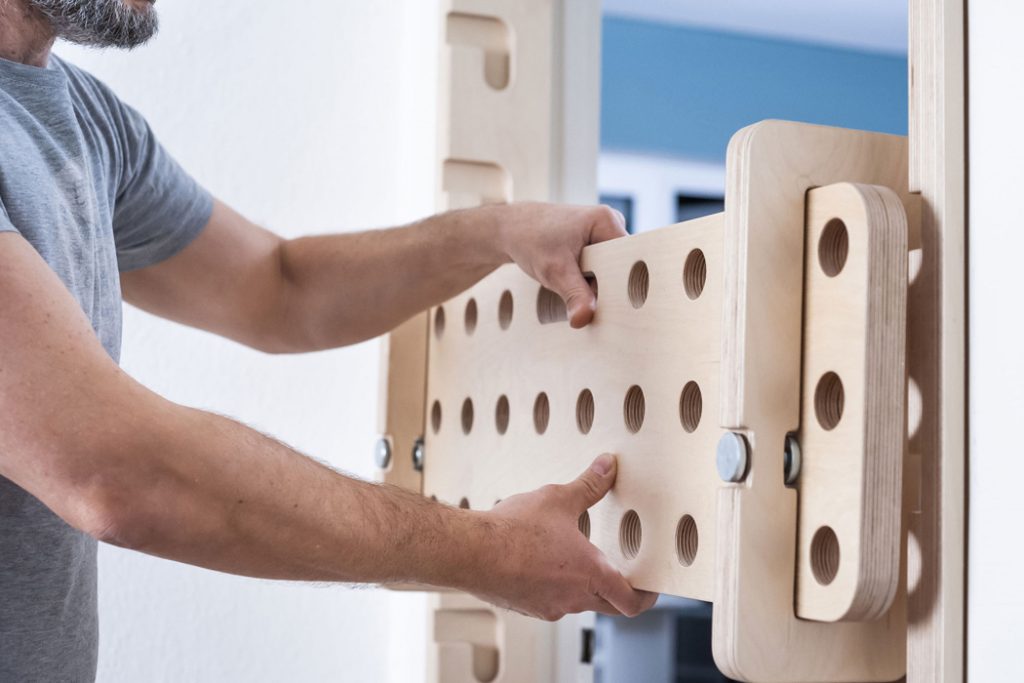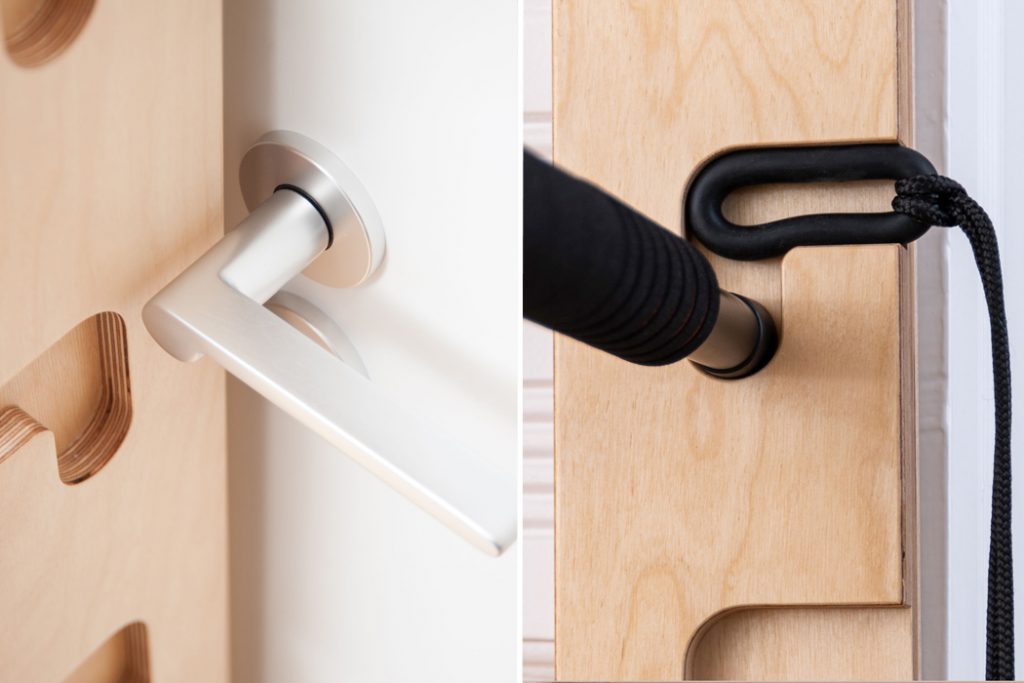 The equipment is a perfect option for rented apartments because it doesn't require drilling or screwing for its installation. The system fits into almost any doorway and is quick and easy to install. The side supports are made from birch multiplex panels are simply clamped into the door frame, and rungs are pushed into the open slots. All components are made utilizing CNC processing, which ensures they interlock perfectly.