In the second part of our exploration of accordion-shaped collapsible designs we go beyond small homeware. Have you imagined that furniture, a home for your pet or even an emergency building can be folded down in an origami-like manner too?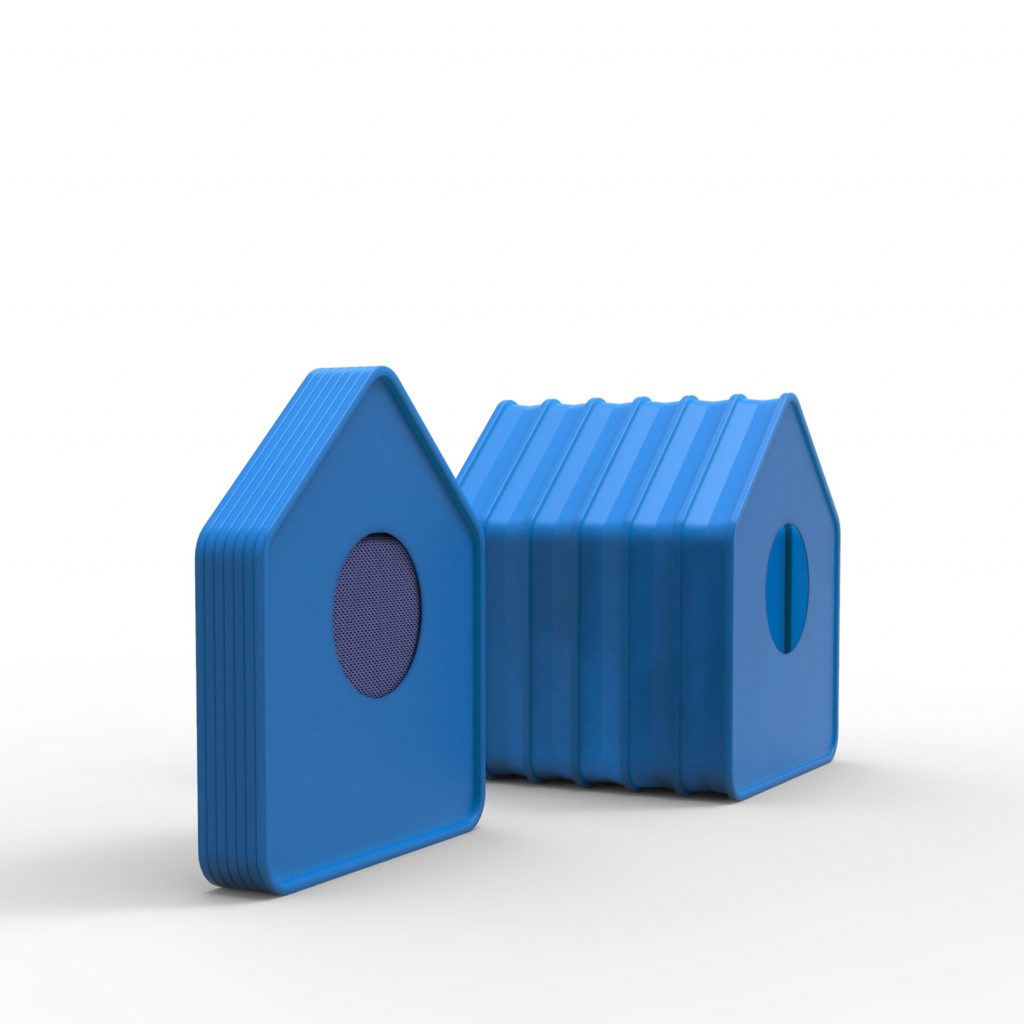 The Xia Stool by Soraia Gomes Teixeira, a Portuguese designer from Oporto, not only looks like an accordion, it functions as an accordion too. When the user sits down on the seat that uses an accordion-shaped cushion, it instantly emits a high-pitched 'A' note. The sound is reminiscent of concertina as an allusion to traditional Portuguese music.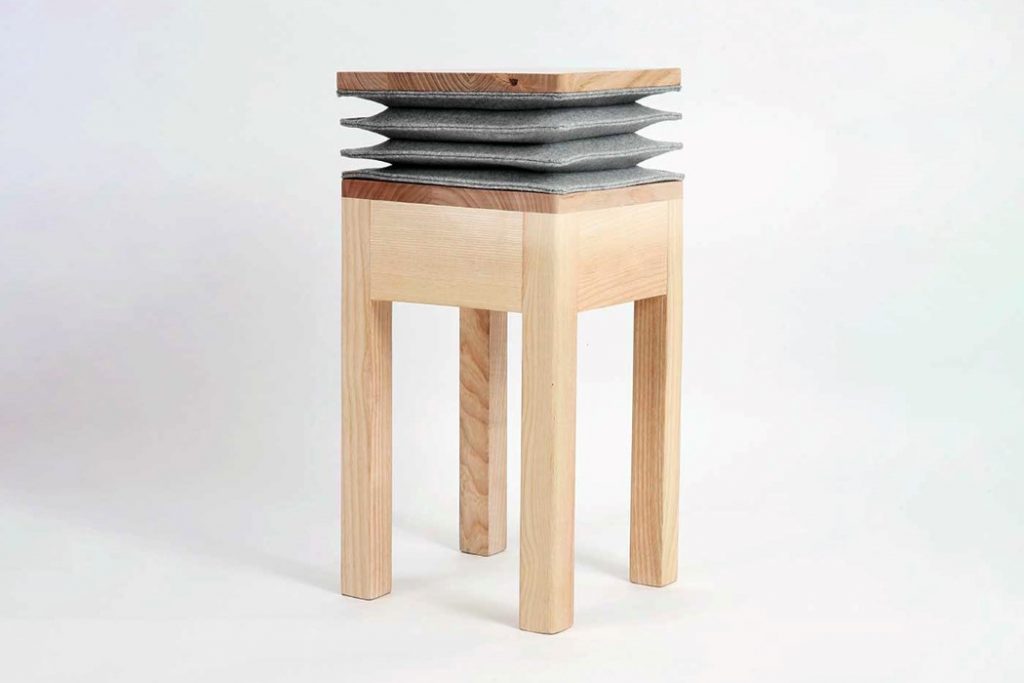 Made from wood, Burel fabric, and 100% Pure Sheep Wool, the seating uses the power of sound to make people smile and unleash their imagination. Even though the accordion-shaped cushion acts as a visual indication, it is still entertaining to let out a friendly honk when the user takes a seat.
Canada-based designer Yongwook Seong has drawn inspiration from his niece who had a silicone bowl plate to design Accordio pet house. The piece is a portable and foldable house that can be expanded to be used and flat-packed into 1/6th of its full size when not in use.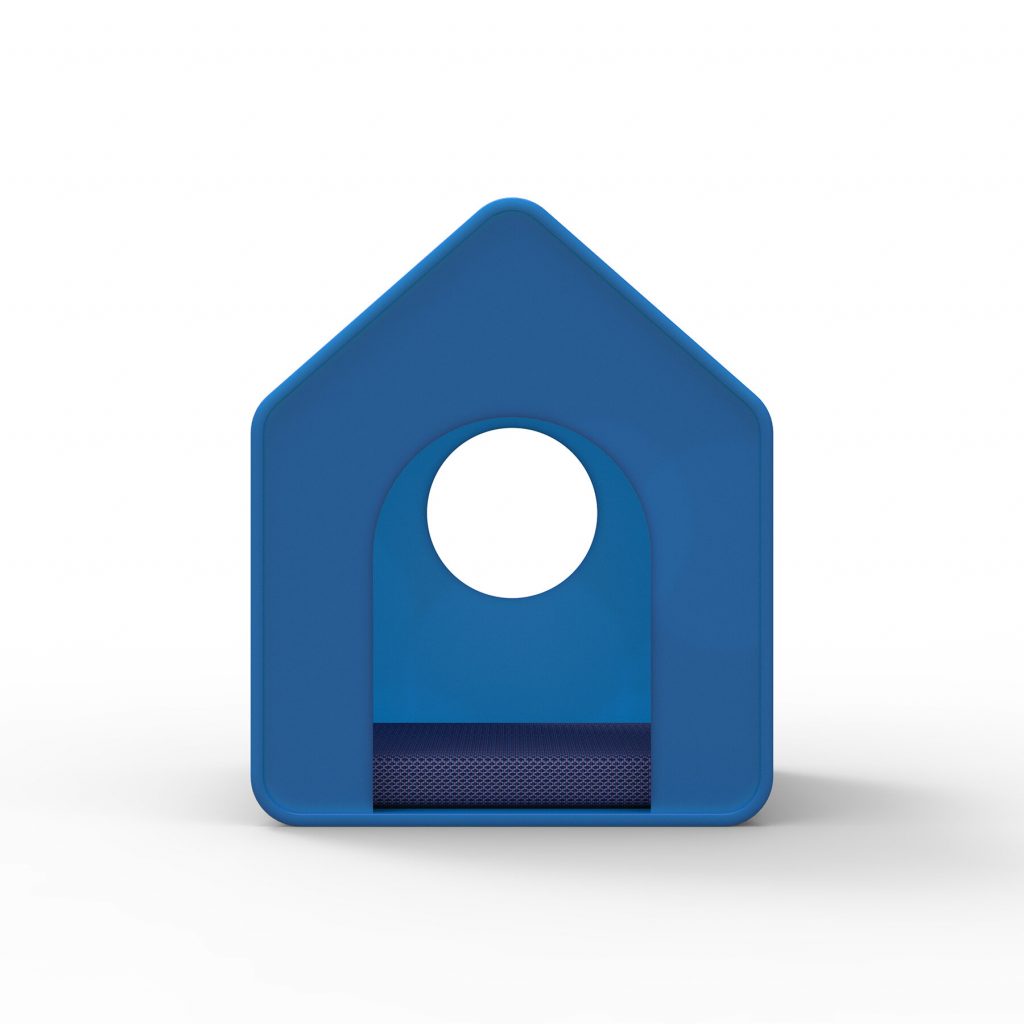 The biggest challenge was keeping the pet house in a flattened shape when it is collapsed. The designer has opted for magnetic frames because they provided structural stability as well as visual clarity. When folded down, the frames adhere to each other and keep it compact.
Silicone makes the product lightweight, as well as easy to clean and carry during outdoor activities and travels. Since air could be often trapped within the silicone structure, a hole on the back serves for cross-ventilation. The fabric cushion included conveniently fits into the collapsed form for portability.
Accordion shape can inspire even bigger designs. A group of Polish designers Damian Granosik, Jakub Kulisa, and Piotr Pańczyk have developed a skyscraper that is foldable in a manner that resembles origami or accordion.
The Skyshelter.zip project that came first place in the 2018 eVolo skyscraper competition was conceived by the team as a multi-purpose hub for any relief operation in the event of a natural disasters, such as earthquake, flood or hurricane. The structure offers large floor surface but is at the same time compact. It is easy to transport anywhere and can be deployed even on unstable soil with minimum amount of time and manpower requirements.
When collapsed, the tower can be packed into a box only as wide as the building's base and delivered by helicopter in a remote location that trucks might not be able to reach if roads become impassable.
Perhaps the biggest advantage of stacking all functions vertically is reducing the building's footprint, which is on average over 30 times smaller than area required to host typically used tents or containers used in disaster-stricken areas. This means that much less cleanup work is required prior to setting up the camp, which is especially important in densely populated areas.
Once in situ, the base would be anchored in place and a load-bearing helium balloon would be inserted to rapidly raise the tower. Lightweight 3D-printed slabs forming each floor would be pulled upwards by structural steel wires attached to the balloon. These wires would be strong enough to resist wind once the temporary skyscraper was in place. In the same manner, internal and external fabric walls attached to the slabs unfold as the balloon rises.
Taking advantage of large external surface area, use of nanomaterial based on ETFE foil and infused with network of small perovskite solar cells are used to produce clean energy especially needed in case of emergency.
Depending on the amount of gas poured into the balloon, one can control the number of floors that are unfolding. Inside, the team imagined the tower could host a reception area, first aid bays, temporary housing, safe and dry storage space, and even a "vertical farm that uses soil gathered during anchoring".