Accordion fold is a powerful tool that can be used to develop intricate and elegant expandable designs. These homeware items are as functional as they eye-catching, but what make them truly stand out is their flexibility and versatility.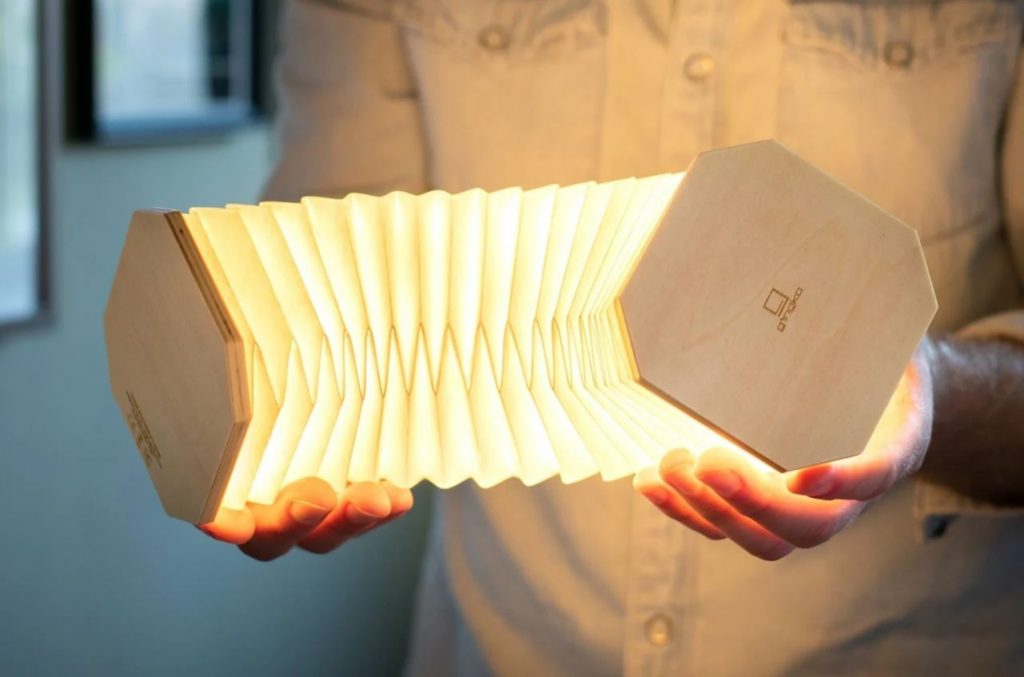 Aiming to reinterpret traditional paper lanterns, product designer Ming Luo has developed a freestanding foldable paper lamp that is reminiscent of a decorative origami fan. When closed, the OMLAMP looks like an unassuming little wooden block. However, once the flaps are open, the handmade origami lampshade reveals itself.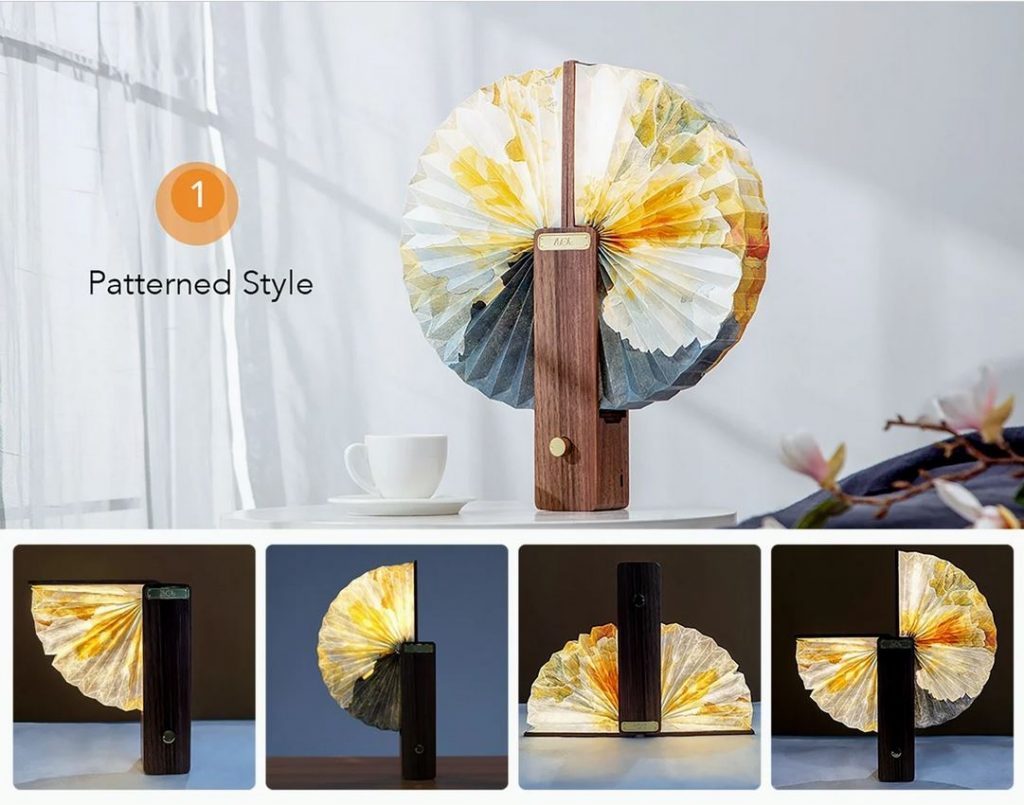 The bracket of the lamp is made of high-quality wood, light beech wood or dark walnut wood, which is processed and polished. The wooden body is not only very durable, but also makes the light very stable. The lampshade is manufactured using waterproof and tear-resistant DuPont Tyvek paper, which can be easily maintained without fading and cracking in various climates. It provides an excellent performance in reflecting sunlight, and is also recyclable and environmentally friendly.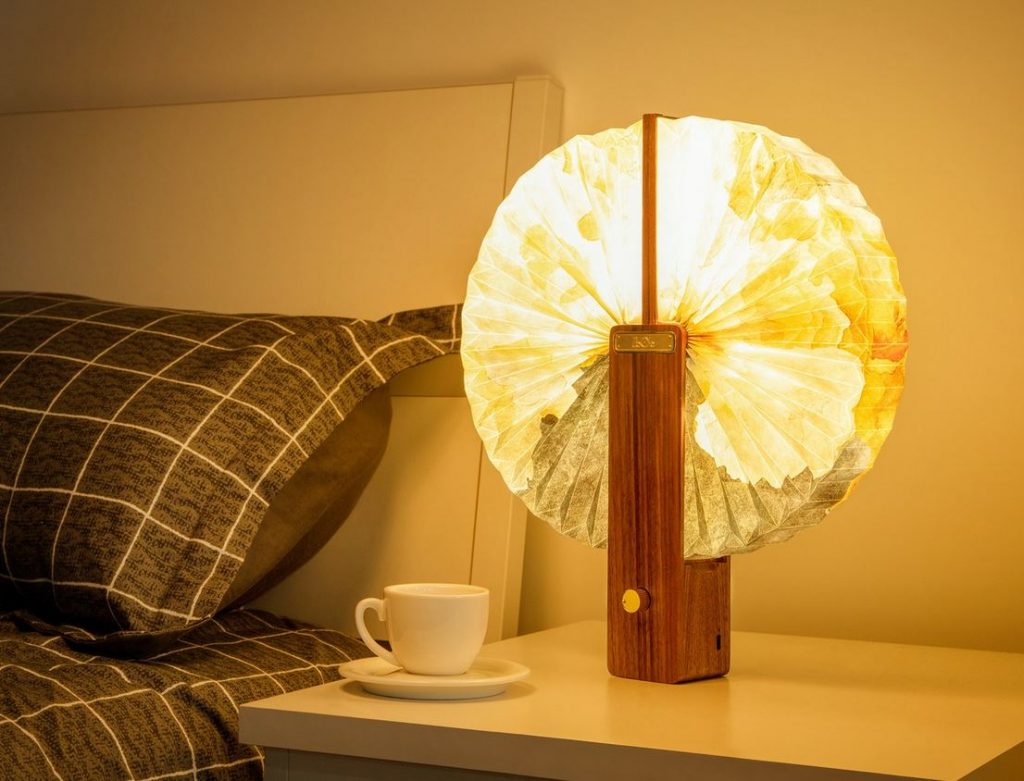 The lamp has no top or bottom, which means it can be placed in a variety of orientations – its shape can be arbitrary, semi-sector or spherical. This allows to integrate the lamp into different scenes, such as bedrooms, working desk, or dining table. Its warm yellow glow can be adjusted according to the actual situation by a touch of the button on the wood bracket. At its brightest, the LED lamp emits enough light for reading. Thanks to a powerful battery that lasts for 4-6 hours the user can enjoy a cozy atmosphere all night long without recharging. It takes 3 hours to recharge the lamp using USB-C charger.
​Paul Sun, co-founder of UK-based design firm Gingko Design, has used the same principles and an elegant combination of natural wood and tear-proof Tyvek paper to create his Accordion Lamp. The piece comes with two wooden ends and a pleated Tyvek-paper shade in between. When fully closed, the light appears to be a laser-cut wooden hexagon display object. To open the lamp, the user has to pull it like an accordion, thus transforming it into a sculptural light.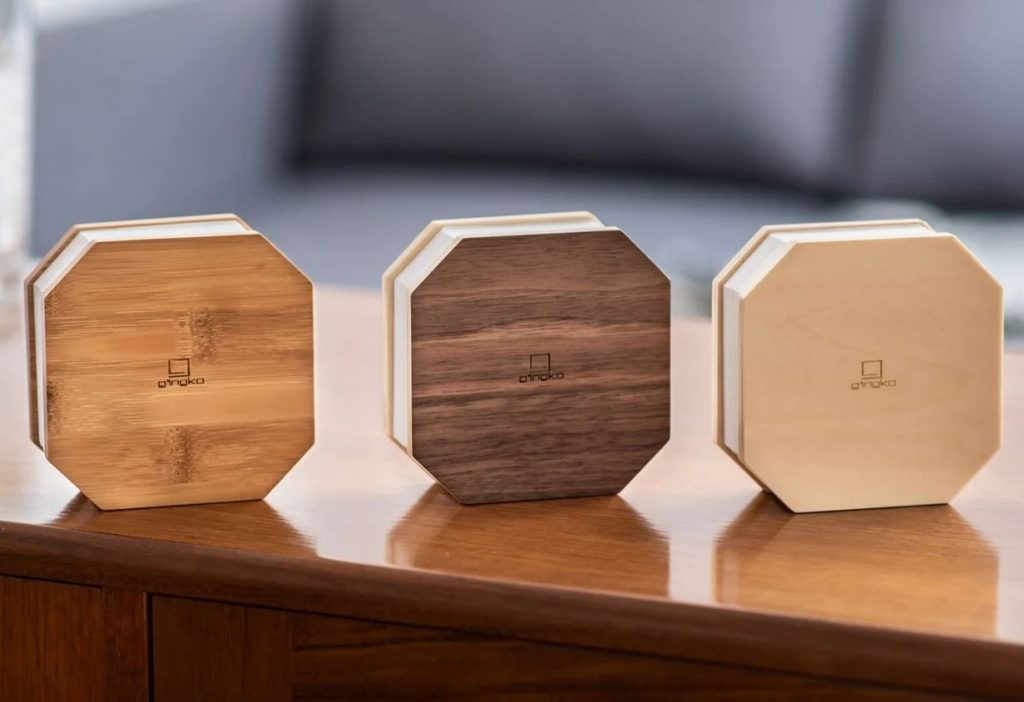 The aesthetically pleasing design has a magnetic cover on both sides, allowing the user to snap the ends together to create a ring of light. When several Accordion Lamps are connected using the embedded magnets, they create an interactive illuminating installation. The light can be arranged in a whole variety of designs, which enables the user to create their own piece of art.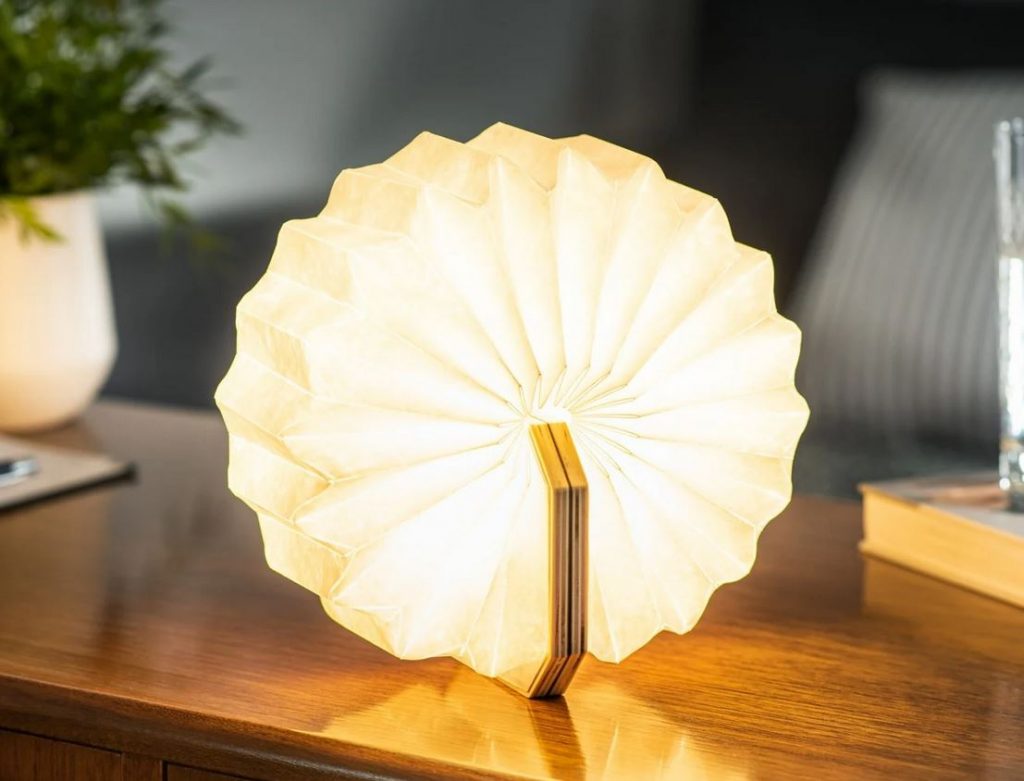 The portable lamp also comes with two light color temperatures, allowing the user to switch between warm and cool lighting just by shutting and opening the lamp.
Lidia Gómez, product designer based in Zaragoza, Spain, has used accordion-like design to create an expandable planter that can grow as your plant grows. Aptly named FlexVase, the solution helps get away without repotting plants and damaging their root system.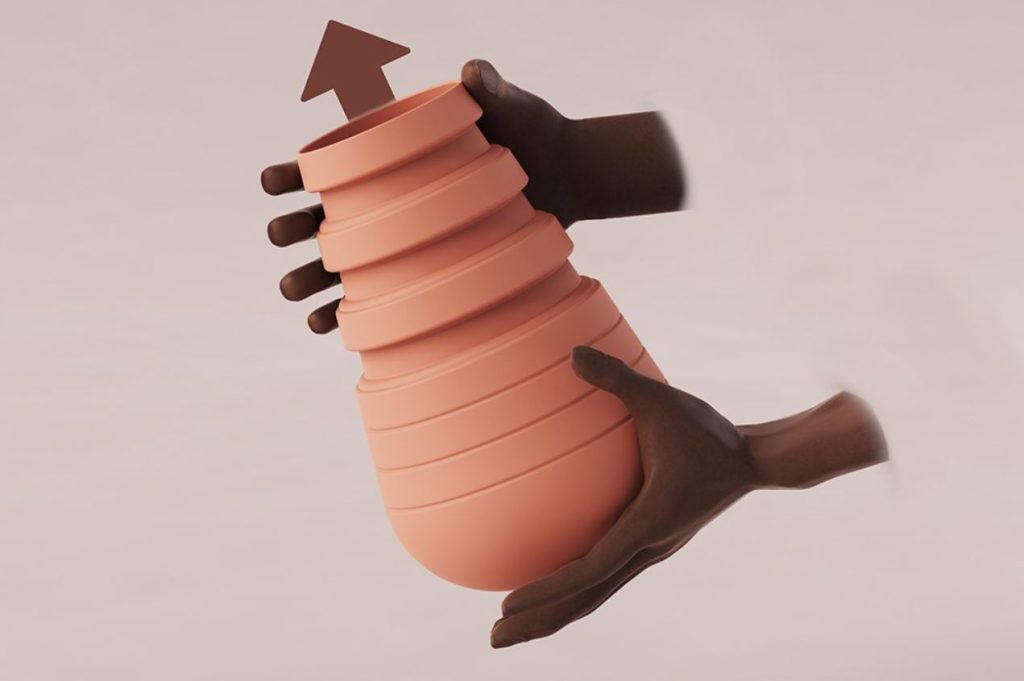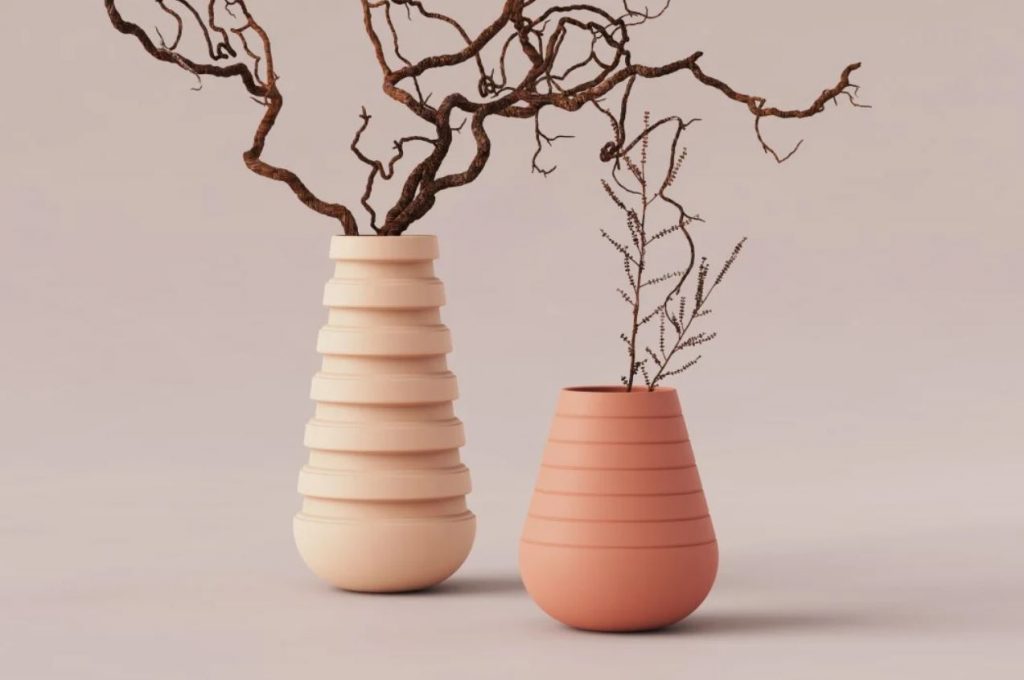 Made of hard silicone, the collapsible planter looks like a regular vase but it has a set of folds, which can be tugged on and opened one by one, making the vase taller. This lets the pot expand in size when the plant inside needs more space for the roots to grow. Besides, this breaks the soil up, aerating it so the roots get more oxygen.