In traditional cutlery designs the functionality and the form are so tied in together that they can be considered timeless. But what if you need a little more suspense during your meals?  We have collected innovative minimalist designs that exploit various materials, forms, and add new functionalities to reform your dining experience.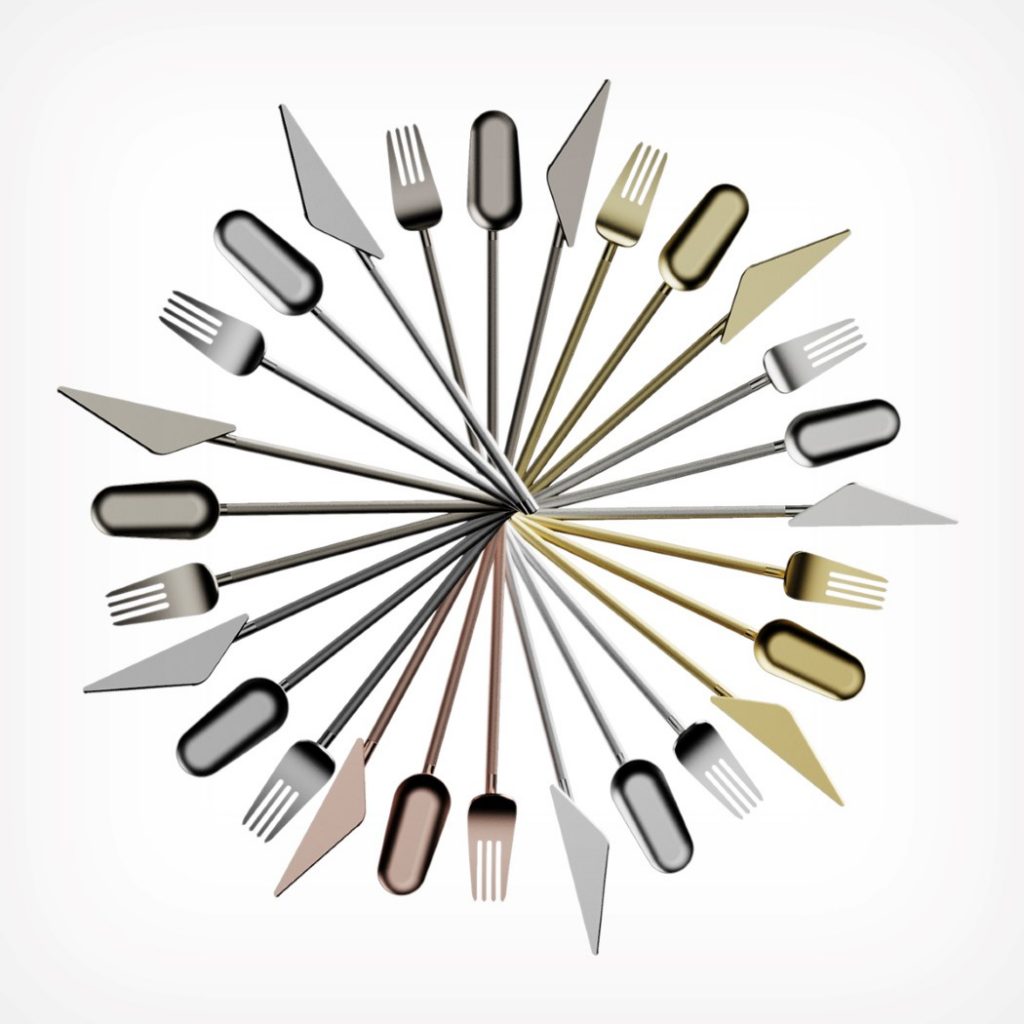 Renowned Japanese design studio Nendo has stripped traditional cutlery down to its core retaining only the outline of their form, like the image of a skeleton reflected in an X-ray. Their Skeleton collection developed for the Belgian furniture and home accessories brand Valerie Objects includes four items – a spoon, fork, knife and teaspoon.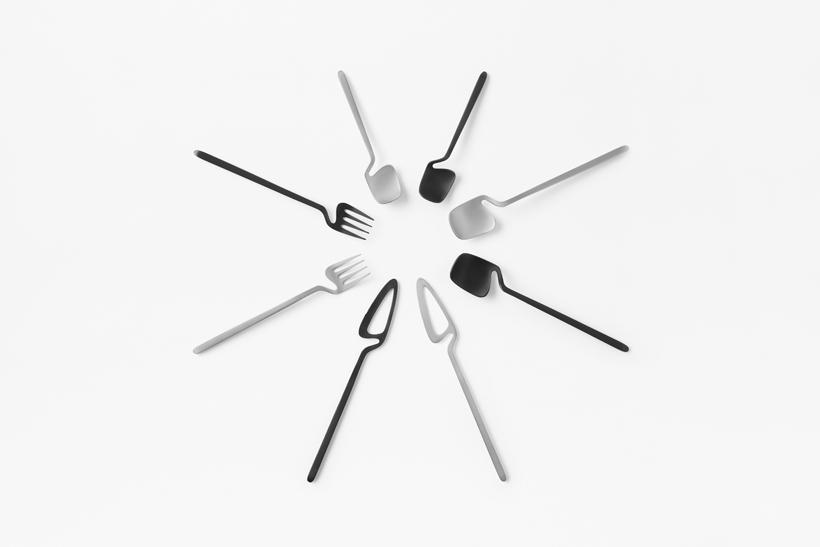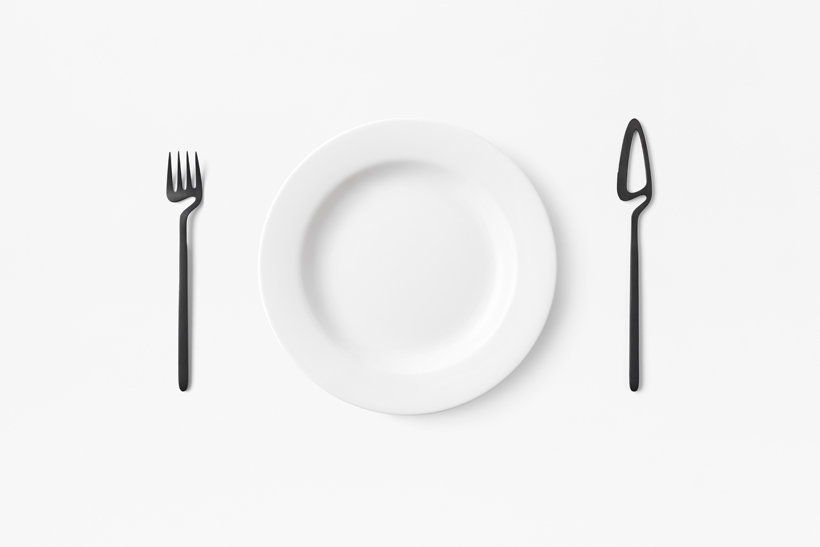 The cutlery is created using minimum material, yet it maximizes its functionality by hooking onto various places in the kitchen, such as wall hangers, drying trays, or the rim of a cup.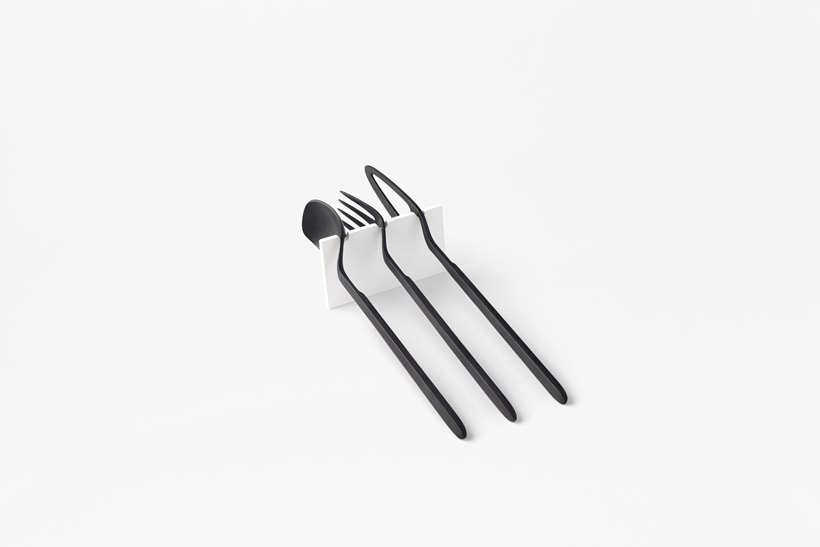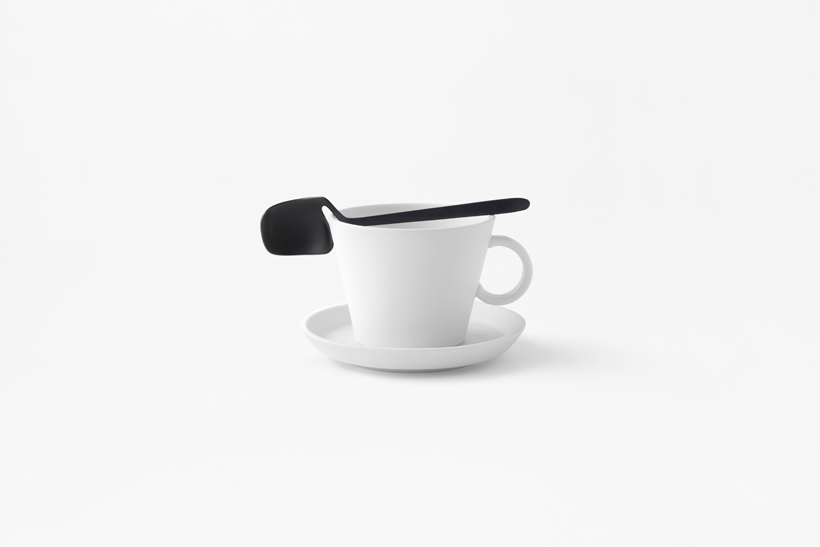 The collection comes in four different colors (silver, black, copper, and gold) and is PVD coated to provide an anti-scratch and dirt-repellent surface. in addition to the four items, Nendo has also designed a dedicated stand and wall hook to display the set.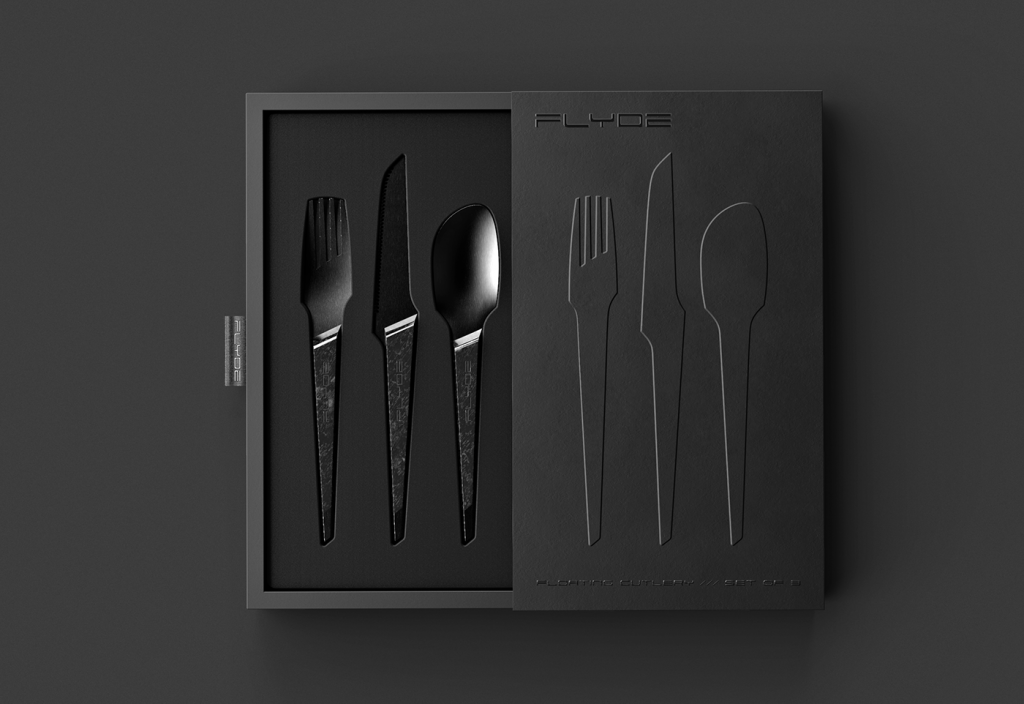 The beautiful cutlery set by Germany-based designer Felix Marx consists of a fork, knife and spoon precariously balancing on their sculptural handles.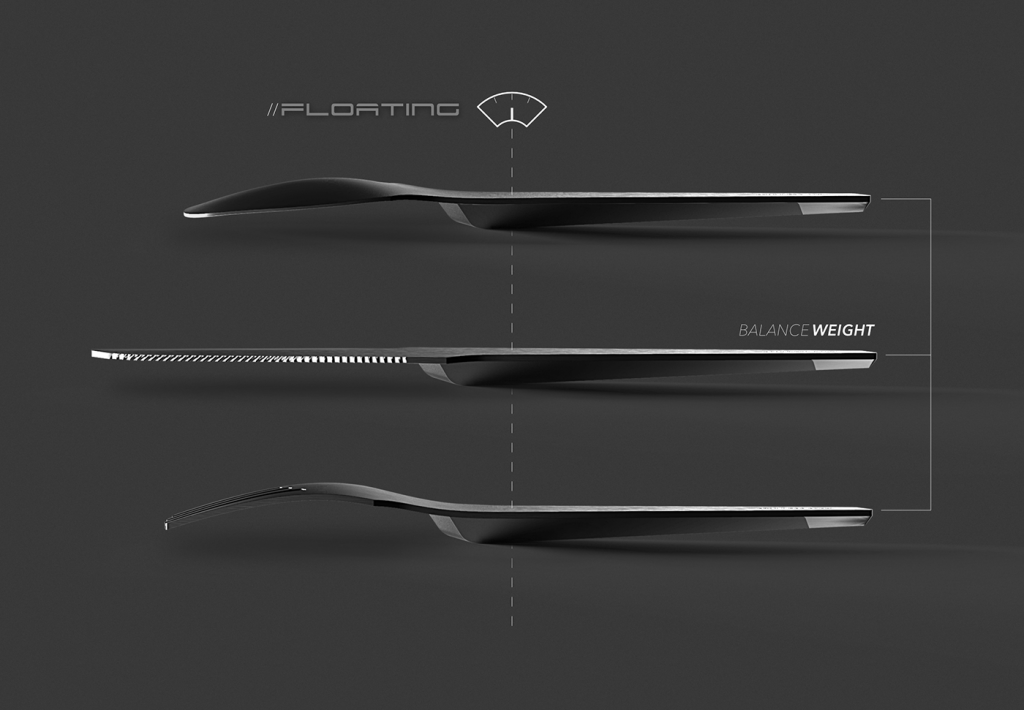 Aptly named Flyde (Danish for "flow"), the floating set is designed to make sure the functional parts of the cutlery do not touch the table, thus remaining hygienic.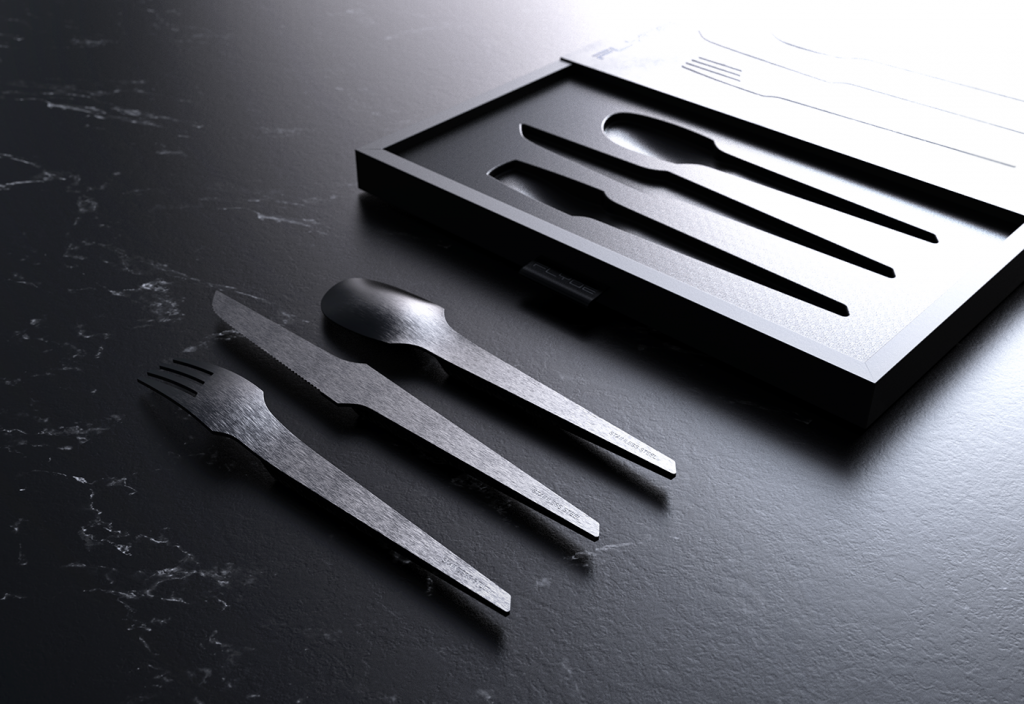 The elegant cutlery is designed to be made of two contrasting materials: sleek brushed stainless steel and rough Ebonite, a traditional bioplastic generally used for knife handles and fountain pens.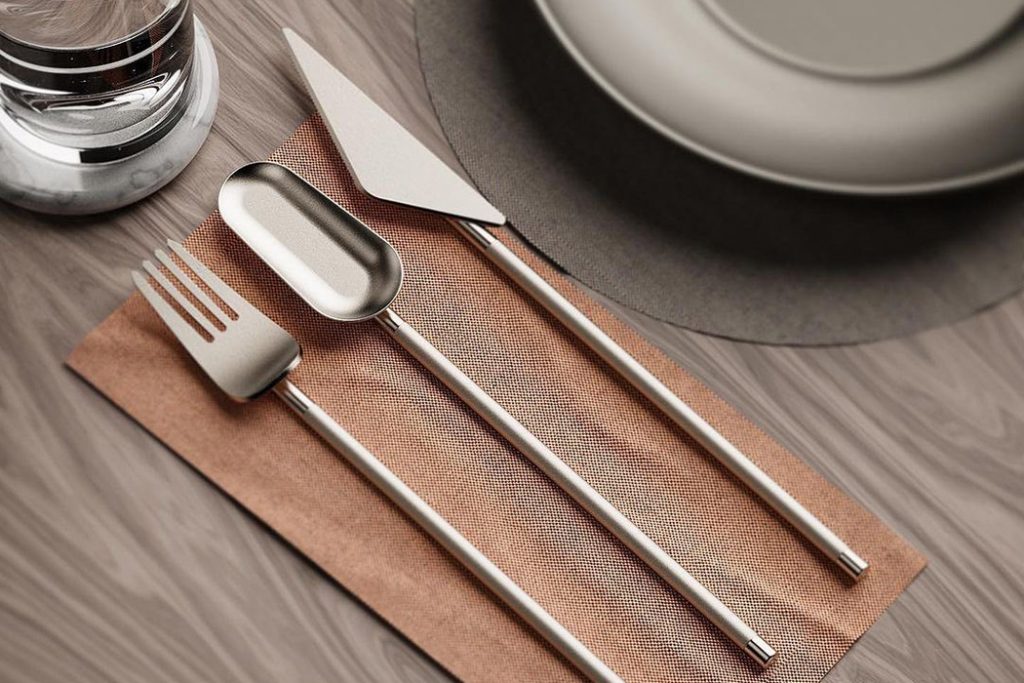 As part of a Render Weekly challenge, product designer Francesco Brunetti based in Odense, Denmark, has envisioned a cutlery set breaking down the items into their separate elements that get individual treatment.
The slick handle comes with a slim, cylindrical design and a matte finish, while the part that interacts with food uses a balanced, geometric approach with a slight satin finish.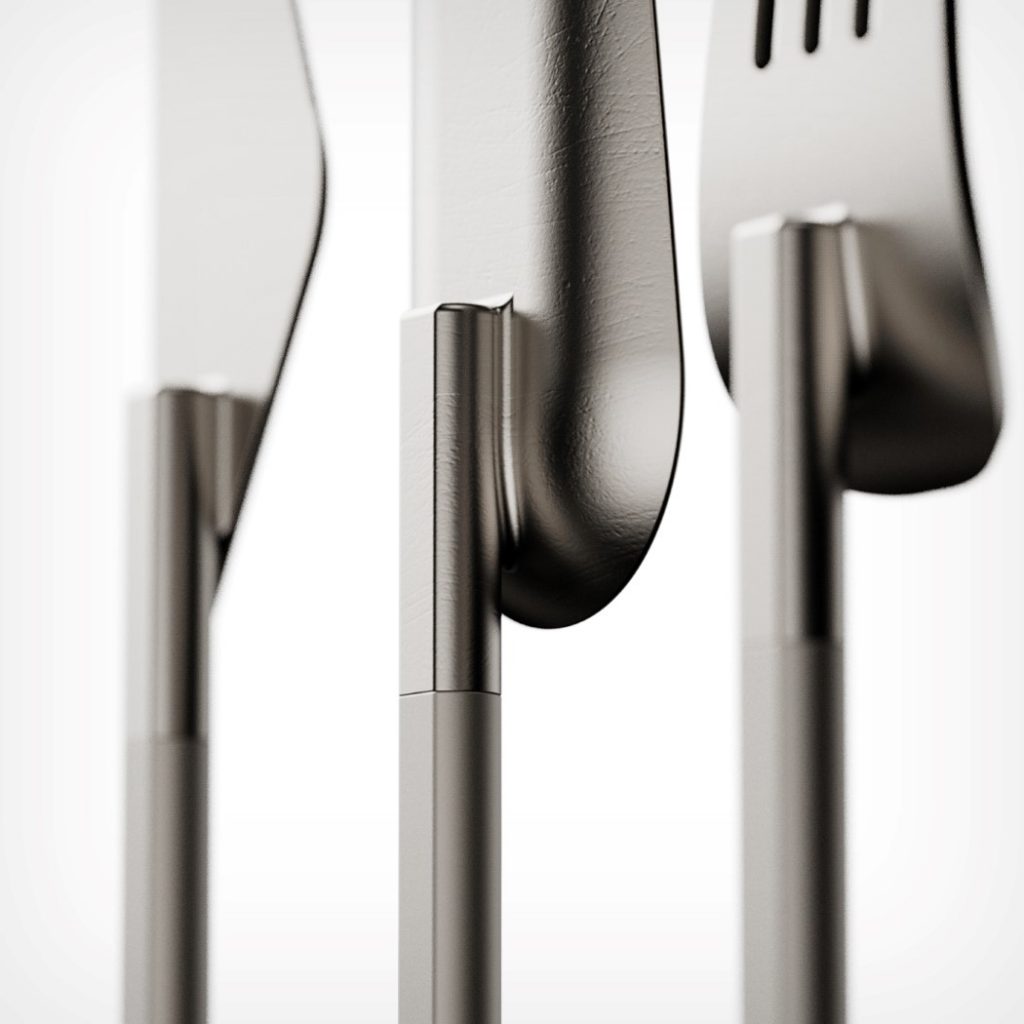 Blended together, the two elements create a singular homogenuous form. The eye-catching minimalist design is available in silver, space-grey, gold, and rose-gold.