Playground is about a lot more than swings, roundabouts and slides. When designing for kids, architects have a responsibility ensure that the built environment offers children as their end-users the chance to play, explore, and learn in a physical space, even in a digital age. Designed especially for children, these cool places help children learn through play and allow their imagination run wild.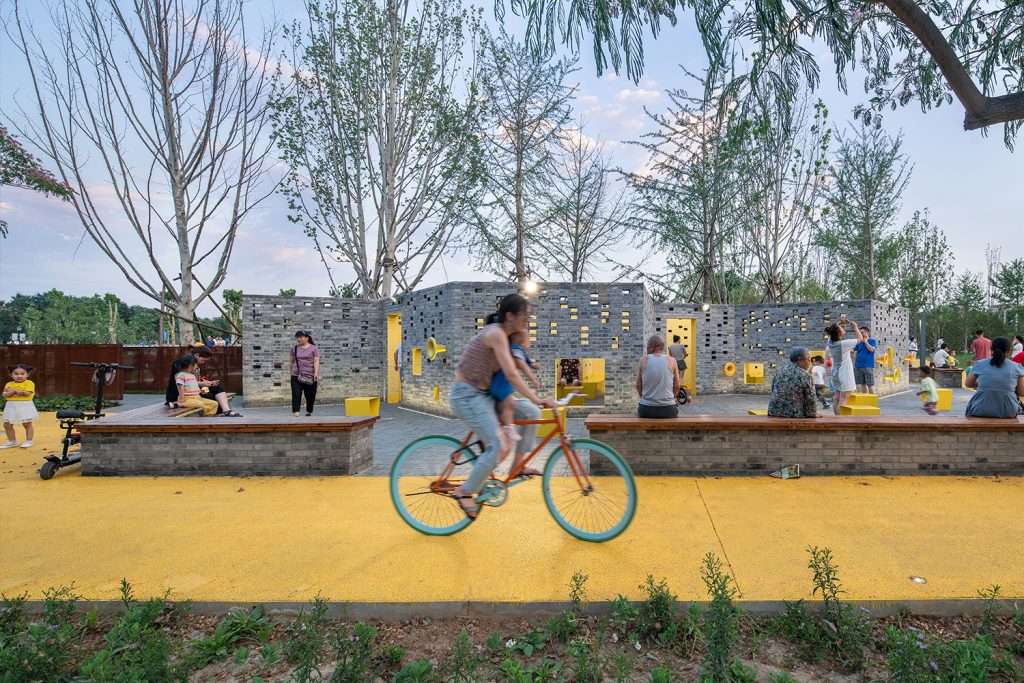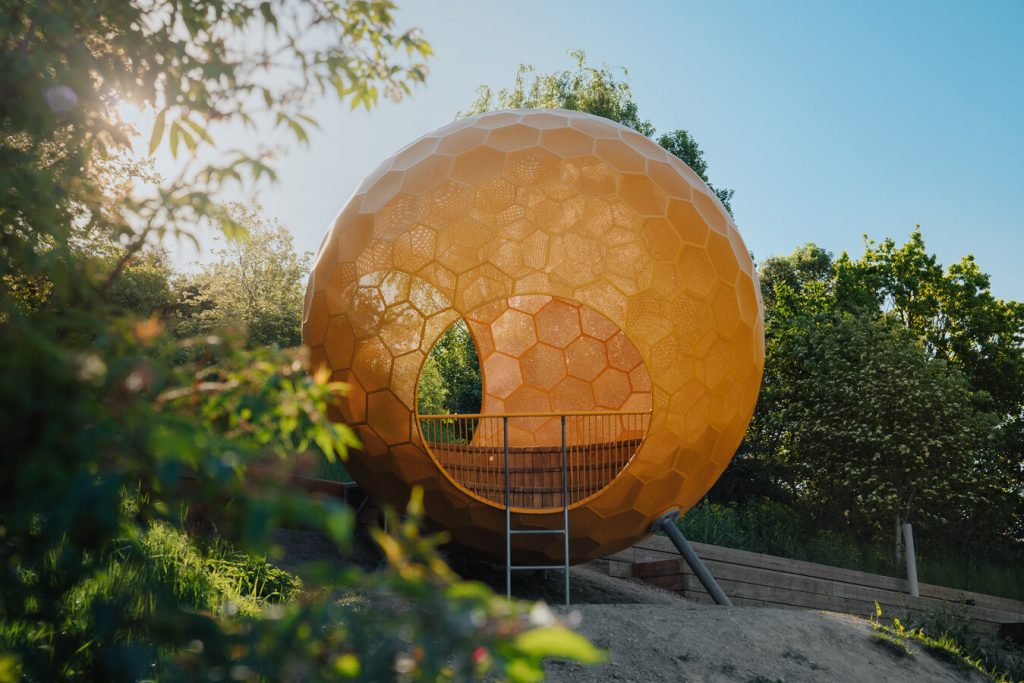 When designing a playground in Stockholm, Swedish architecture studio Andrénfogelström was inspired by the perfect geometries of Vårbergstoppen, the constructed hill in the city's Southern suburbs created in the 1960's using masses from the construction of the new subway lines. Led by the city landscape architect Holger Blom, the project comprised two artificial peaks surrounding a perfectly round crater with a diameter of 100 meters.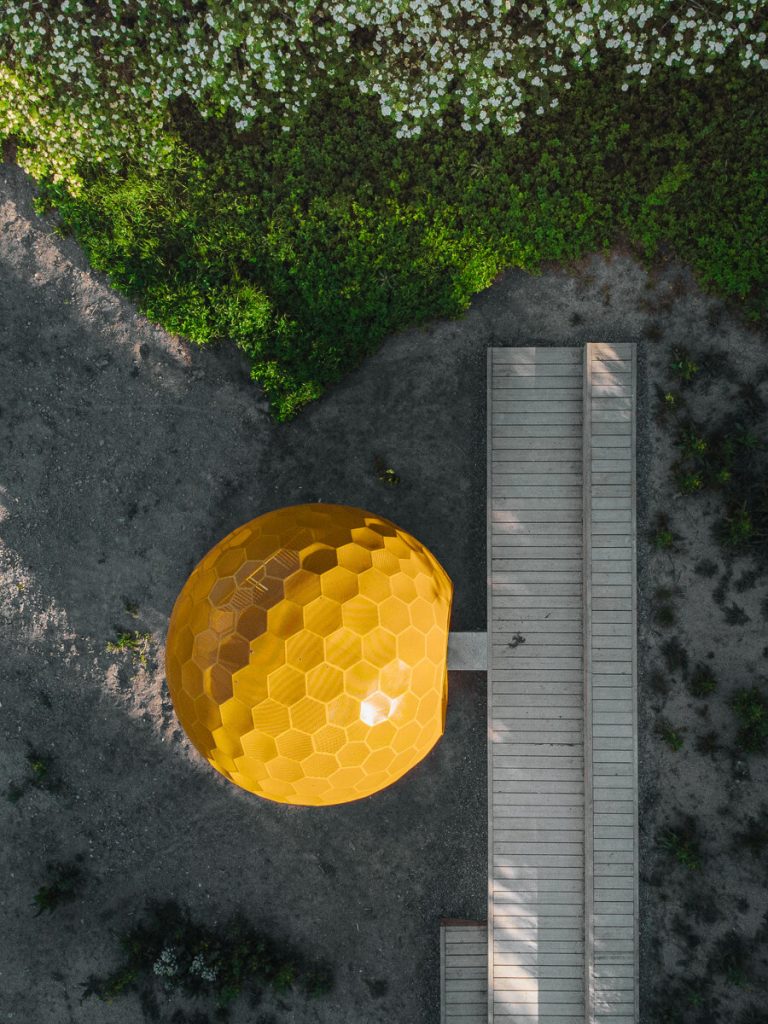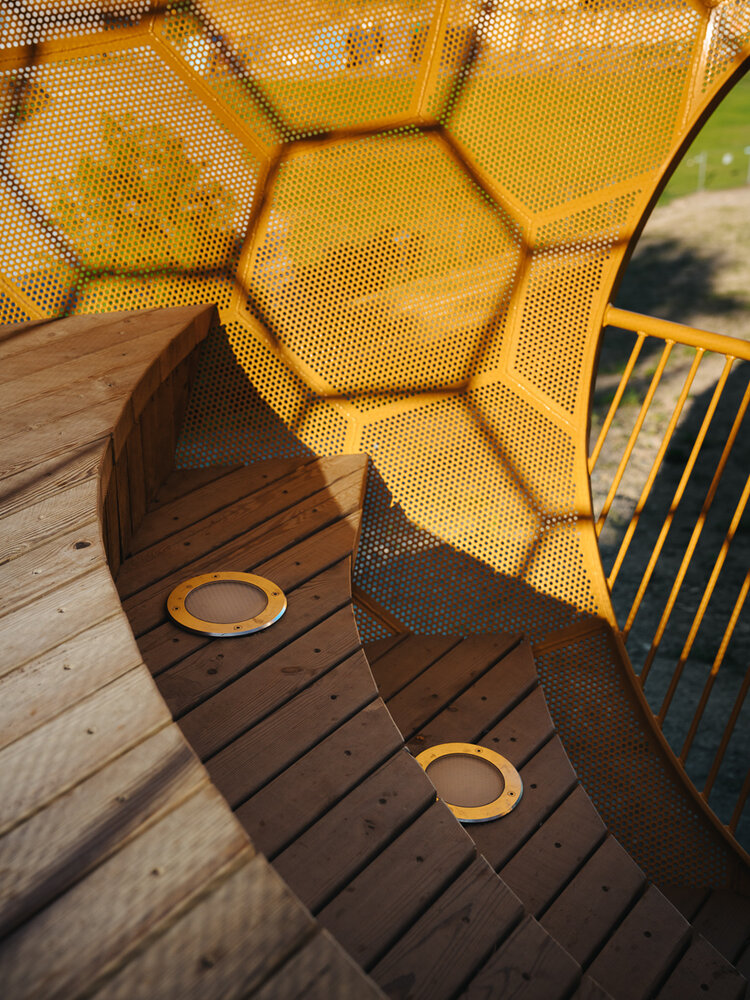 Situated at the entrance of a landscaped park, the new playground is aimed for children of all ages. A large orange sphere made of perforated metal and perched on steel stilts serves as a playground. In the daytime, the natural light filters in through the apertures, while at night the structure emanates a soft glow, which makes it look like a lantern in the dark. While in summer, it is a destination for little climbers of the hill, in winter it is used as a starting point for the sledging slope.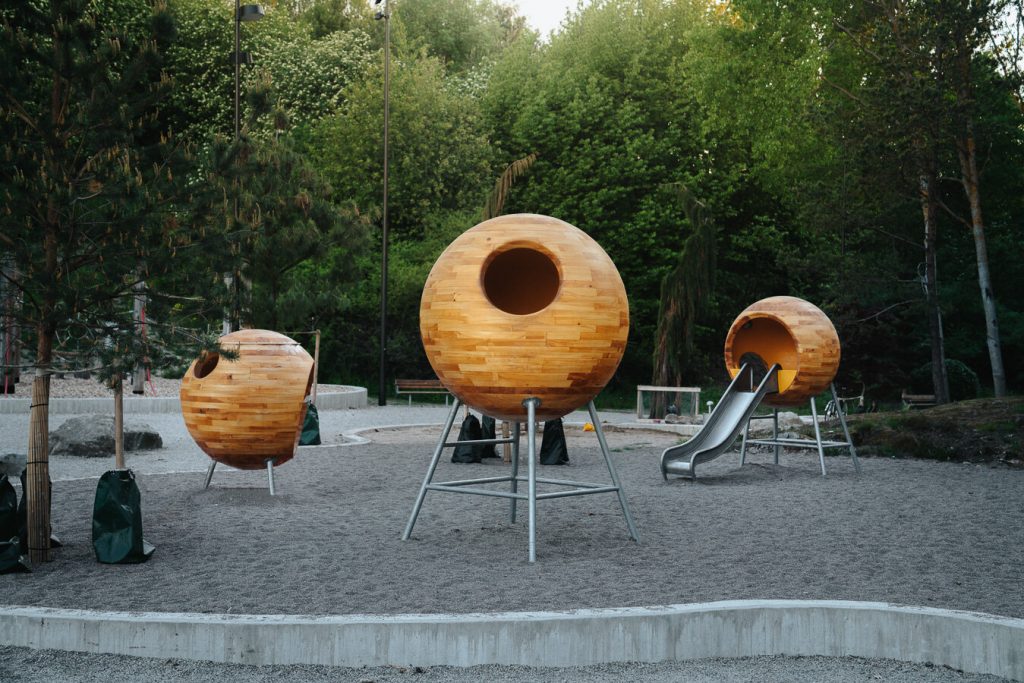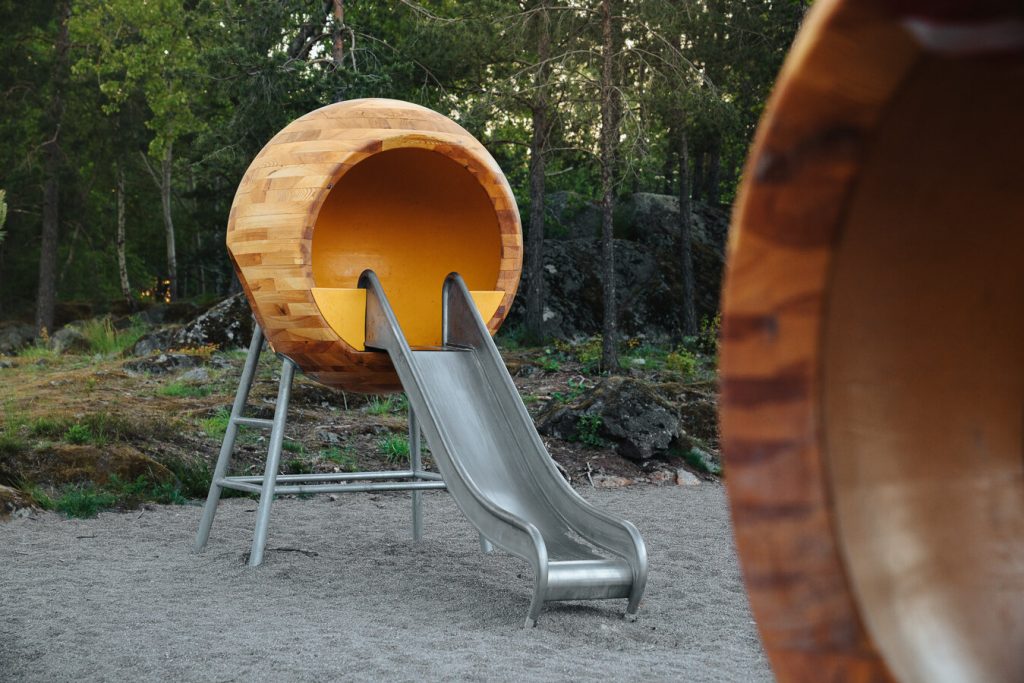 For younger ones, there is a sand pit featuring three smaller spheres built from solid fir wood using CNC machinery. One of the structures features a slide, while the other two have a little bench and portholes for peeking out positioned as a safe climbing height. The interior is painted vivid orange, and the exterior is treated with linseed oil to withstand the extreme weather conditions of the Swedish winter.
Toy designer Luca Boscardin has teamed up with steel carpenter Iwan Snel to transform his colourful line drawings of wild animals into abstract life-sized sculptures made of metal tubing for a public playground in an ex-industrial area in Amsterdam. Called Animal Factory, the project includes four sculptures made of metal tubes that are shaped like a giraffe, a crocodile, a gorilla and a wolf. The steel animals are characterized by a minimal shape and a minimal use of color. Each one is painted in a single bold shade, encouraging users to open their minds and let their imaginations run wild.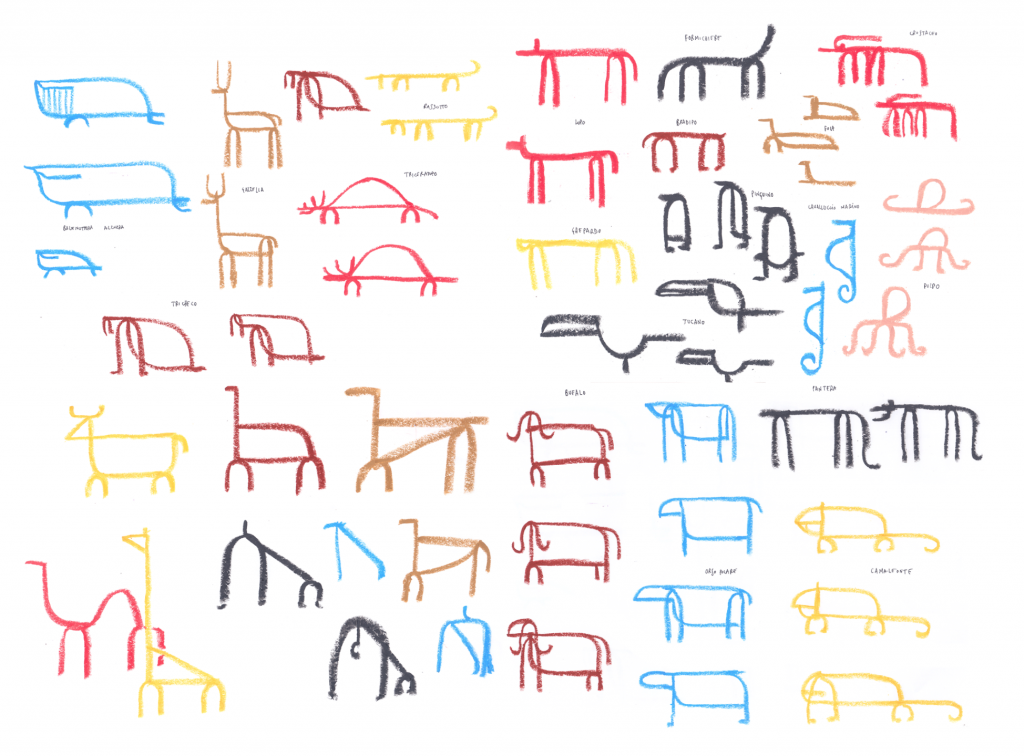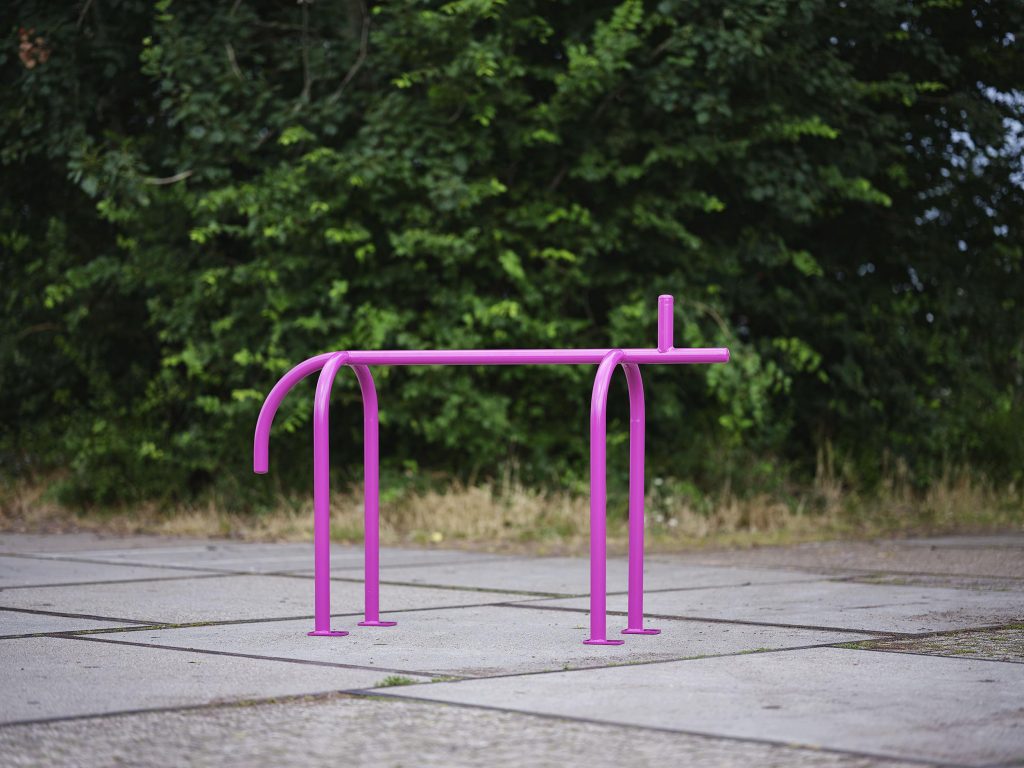 Positioned together, the objects represent a versatile and interactive installation, serving as a gigantic playground for children, an alternative place for a work out, or even as a bike rack. The toy designer explained that the way children communicate in simple universal signs has influenced much of his playful work. While from a certain angle the steel constructions do not seem to have specific shapes, the silhouette of a certain animal is clearly visible once the view point is changed.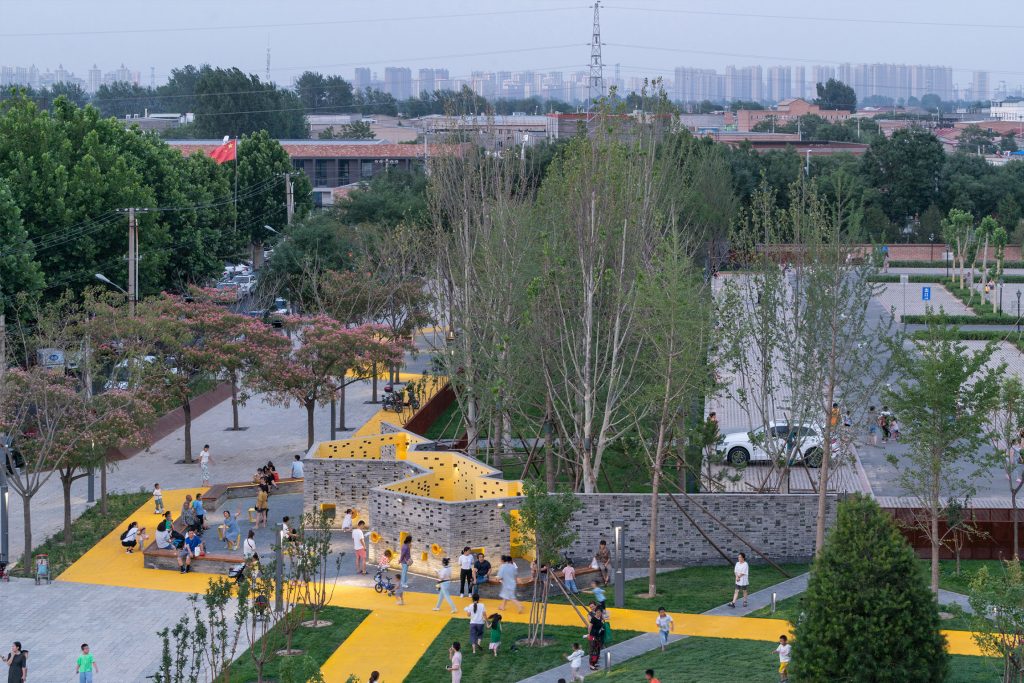 Commissioned by the government of Songzhuang, a local village in Beijing's Eastern suburbs, Beijing-based studio Crossboundaries has redeveloped an L-shaped plot adjacent to a parking lot into a versatile and inclusive micro community park. The new public space caters for the needs of diverse age groups. Not only it encourages interaction between senior citizens left in the village due to the increasing urban migration and their grandchildren, it also offers leisure opportunities for people visiting the art community the village is known for.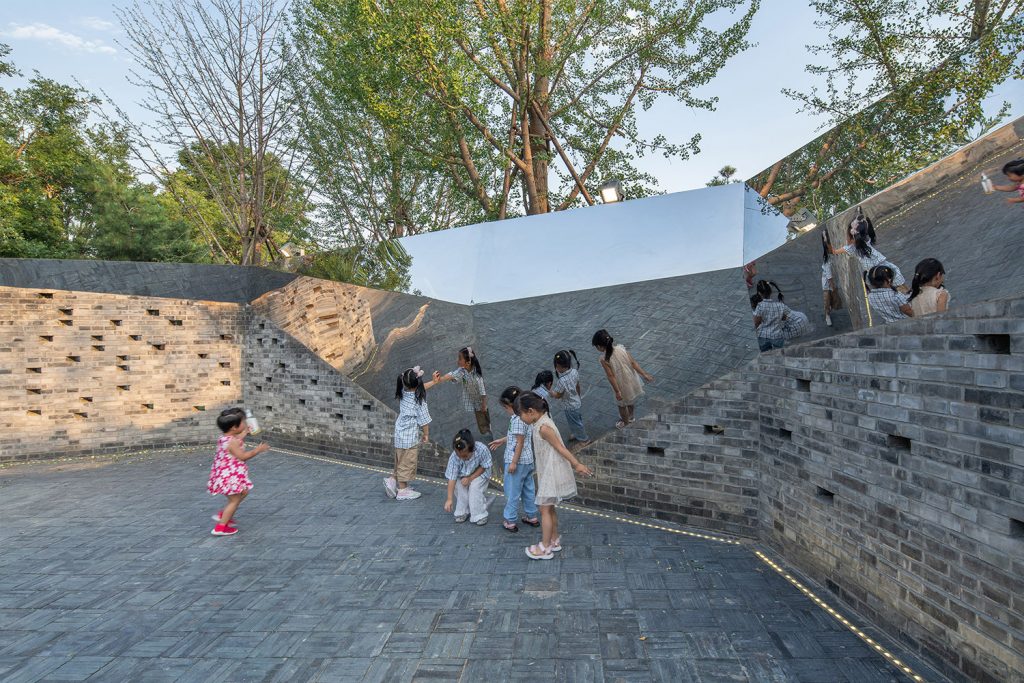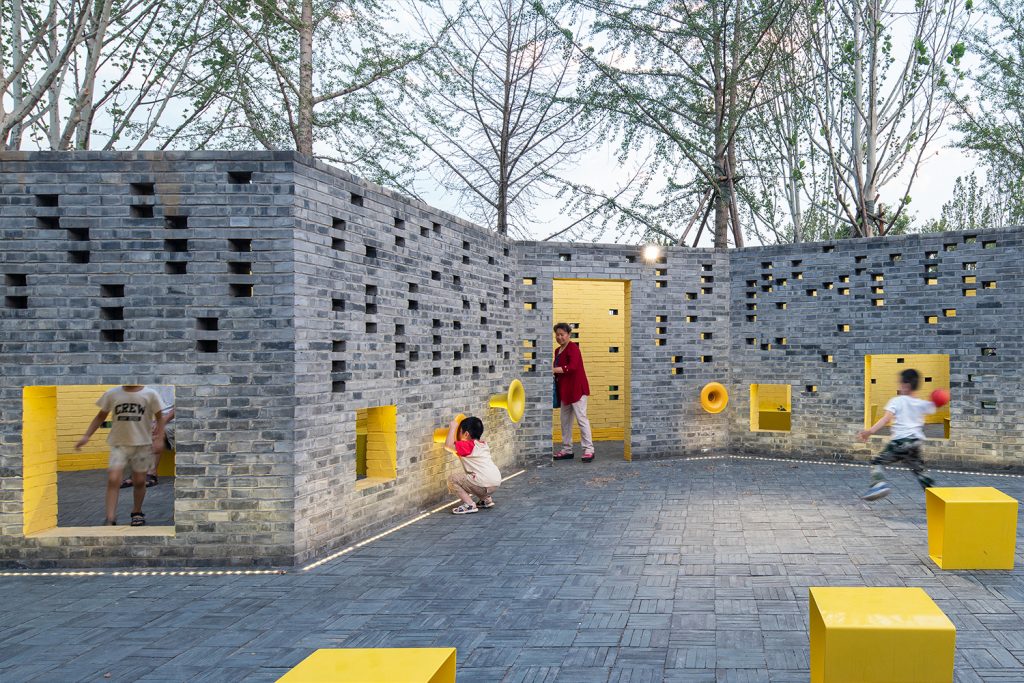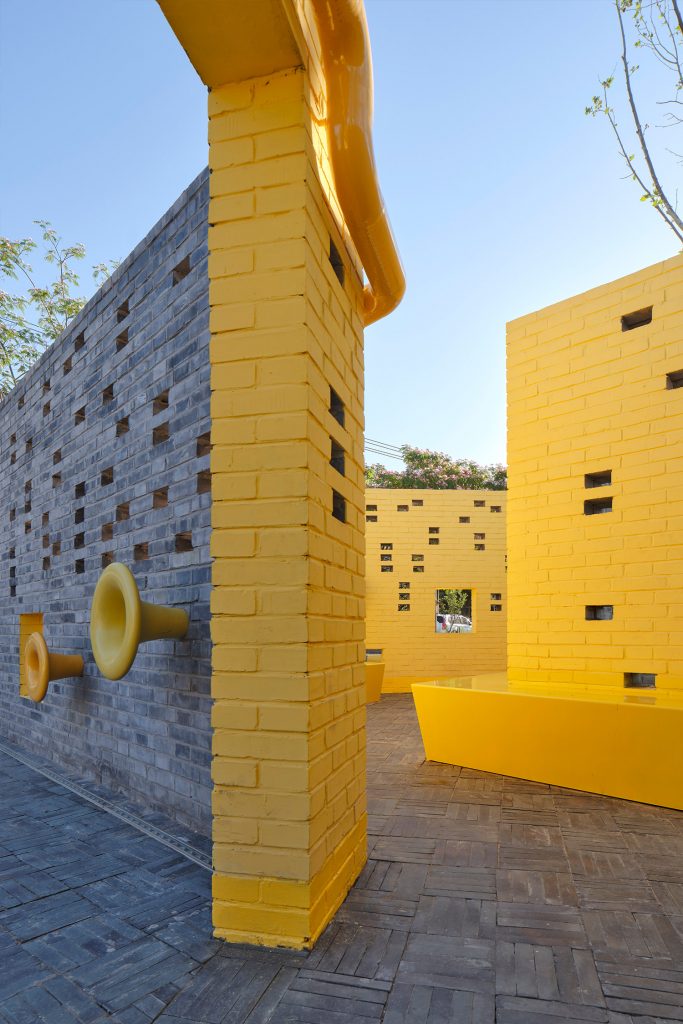 The micro park is organized around a series of 'urban rooms' offering different levels of enclosure for meeting, gathering and play. The meandering walls of perforated brick in contrasting grey and yellow are punctuated by integrated Corten steel seating and 'speaking tubes' through which children can communicate with each other when playing. Meanwhile, mirrored elements create a playful visual effect.