Do you remember your first day at school? Educational buildings design has greatly evolved since, leaving us all a bit jealous of the learning environments of today. Contemporary school architecture vary greatly from ecofriendly learning spaces meeting the high standards of energy-efficiency to advanced technology led design built on principles of versatility and flexibility. But we are sure that all the schools from our post would be definitely something to remember school years by.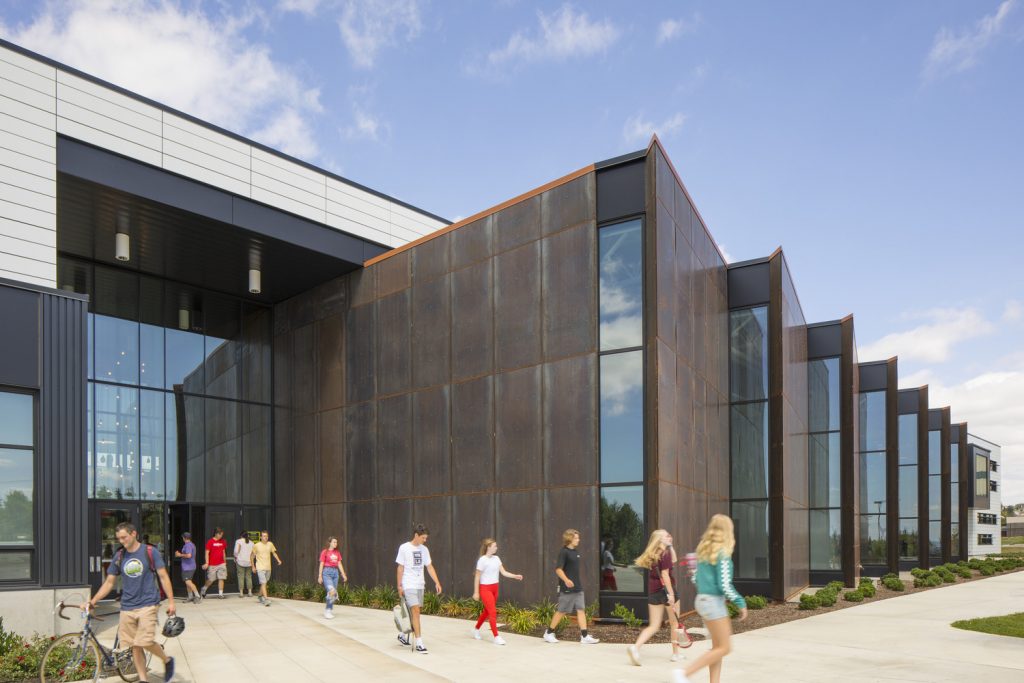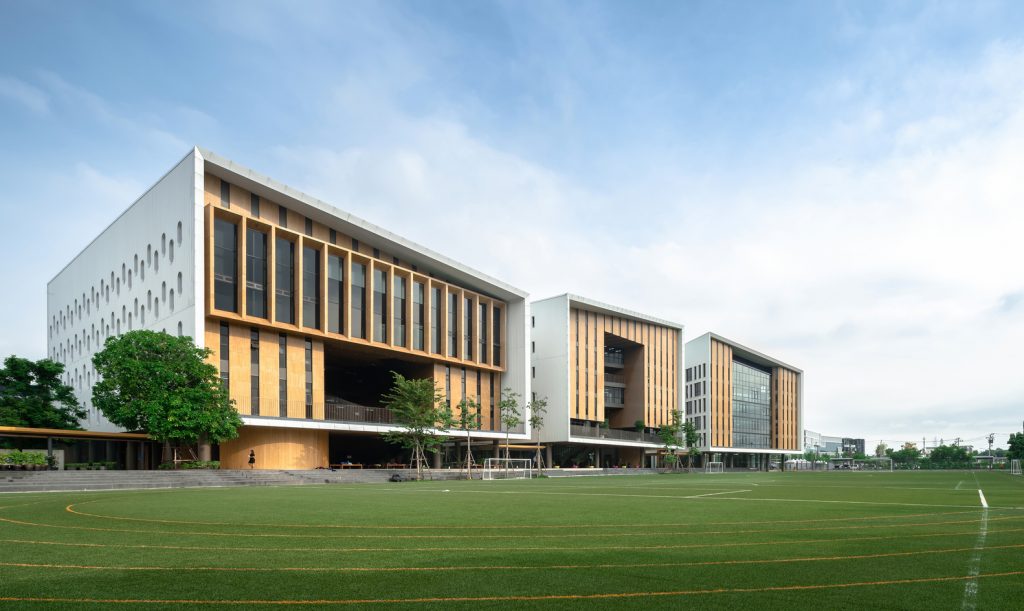 Bangkok-based practice Plan Architect has developed a new building for the Campus of Bangkok Prep in a residential community in Sukhumvit 77 Road, Thailand.
The campus consists of three buildings, each dedicated to its own function.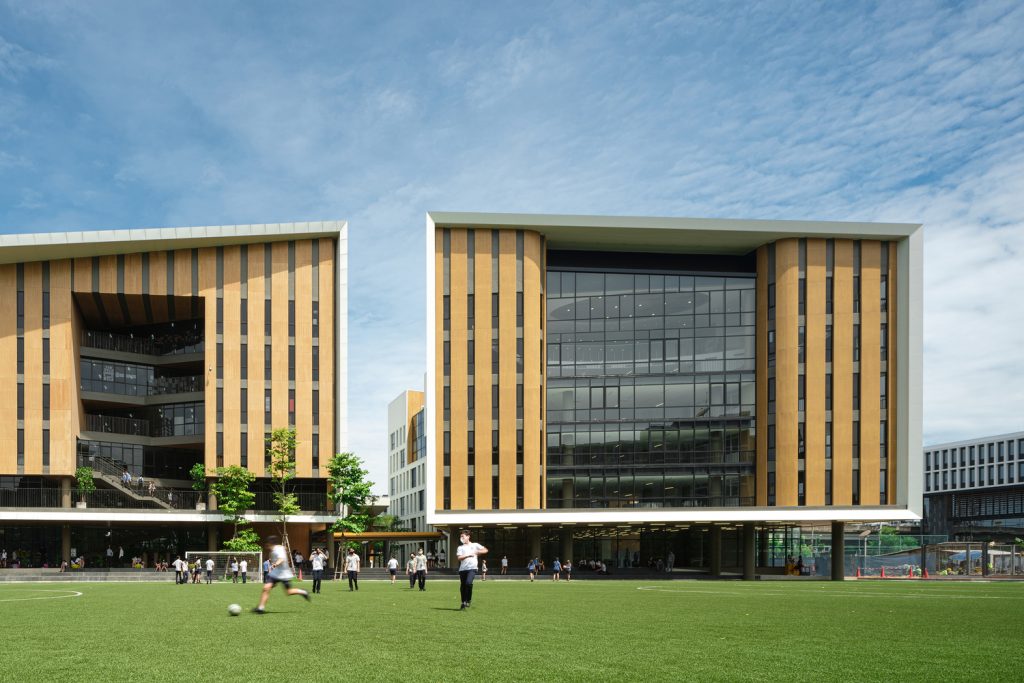 The first volume accommodates the administrative building, with a wide atrium creating a warm welcoming space. Located above is a fully equipped sport complex featuring such facilities as an Olympic size swimming pool, two full size basketball courts, a gym, fitness and dance studios, and more.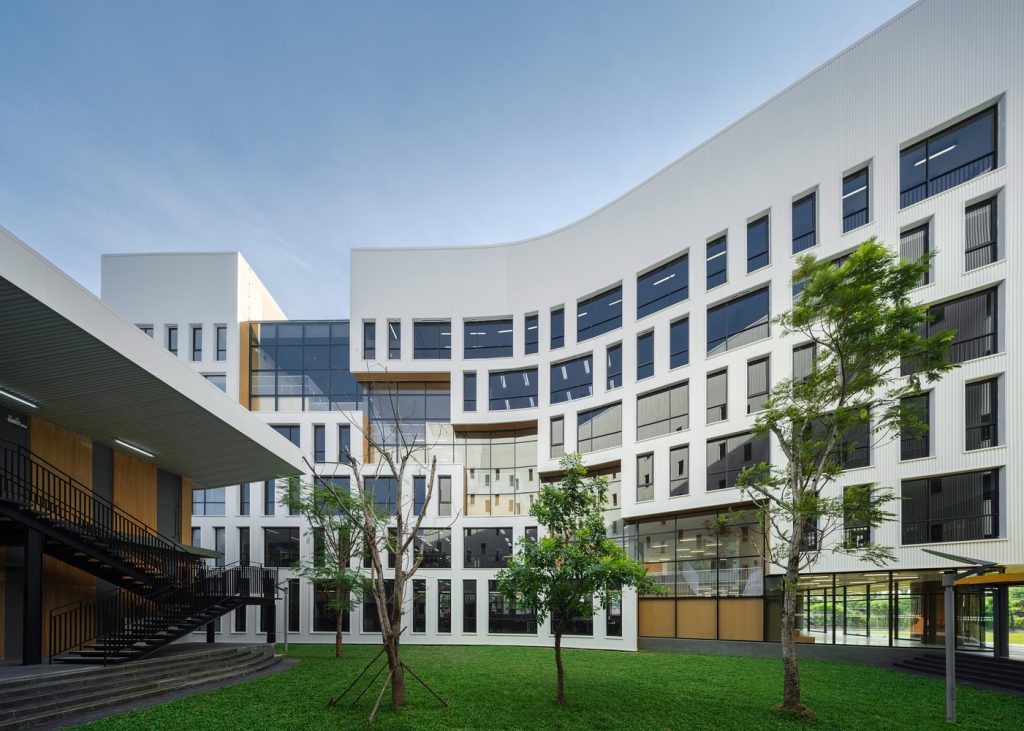 The building on the opposite side of the campus is a 6-storey educational building, each floor having a unique common area offering students a space to learn and play. The ground floor is occupied by the library with a double-height ceiling.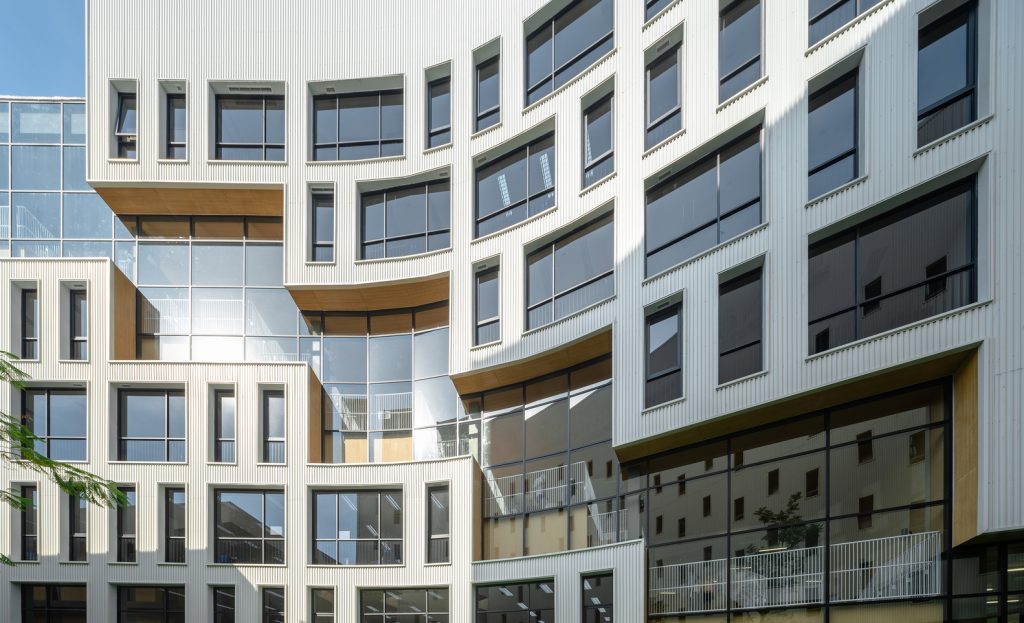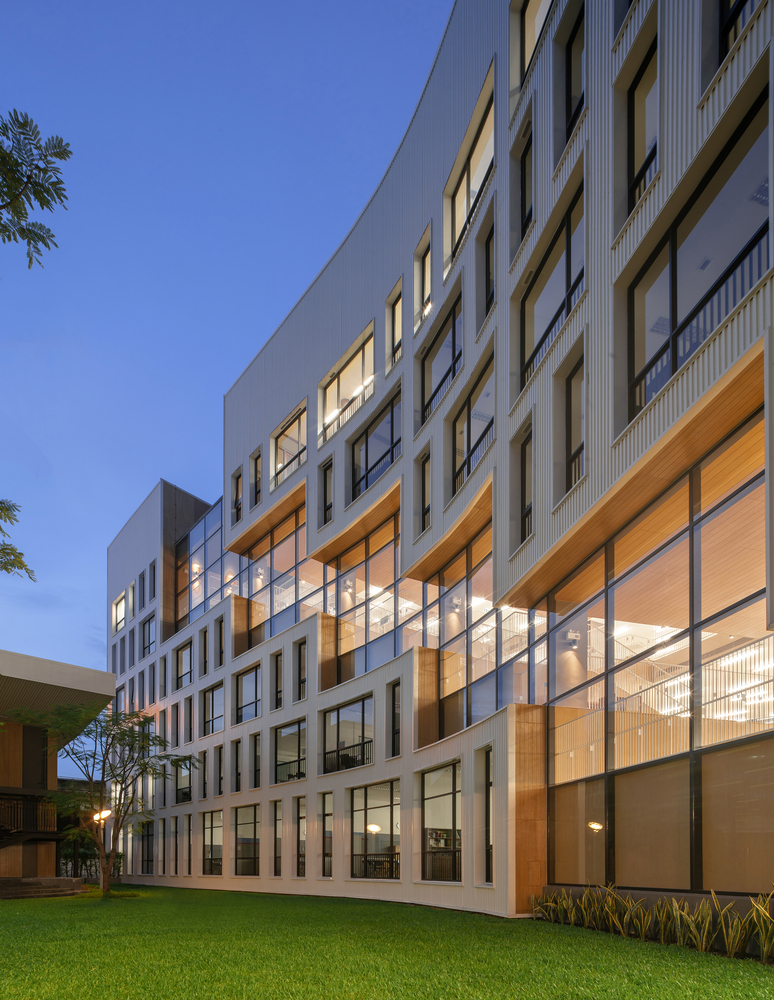 The structure in the middle houses the Creative Art Center for art and music lovers, which consists of a recording studio, an electronic lab, wood workshops, and an auditorium located on various level, all connected by the centrally located circular stairs. Meanwhile, the shape of the building creates an inner court between the two other buildings to provide outdoor common space for student activities.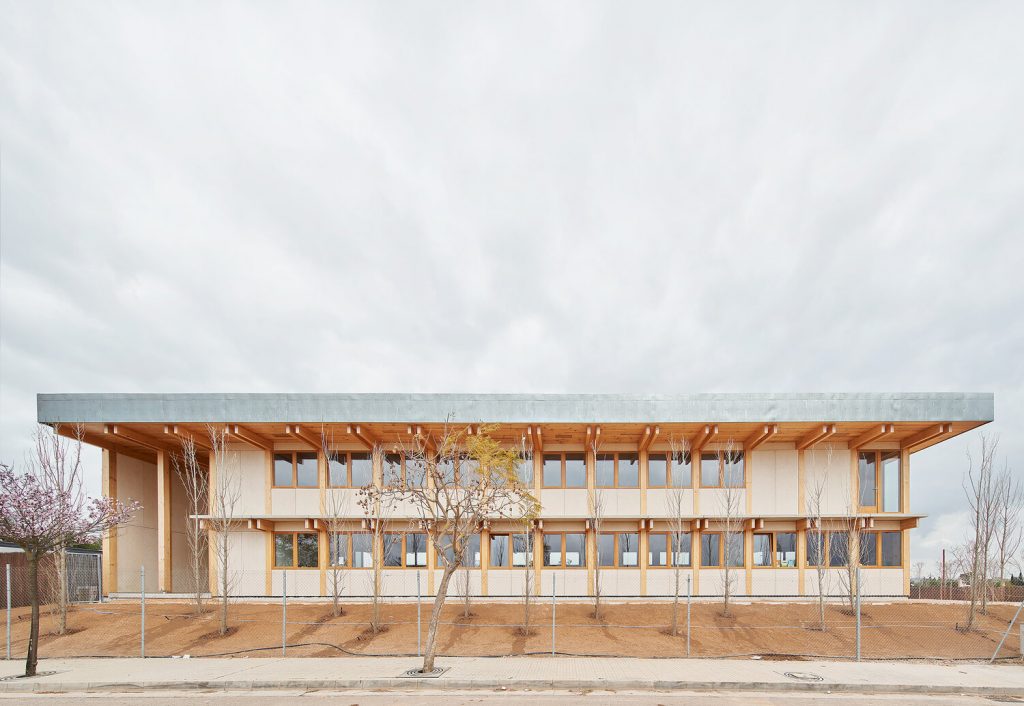 Local firm Aulets Arquitectes has built the first school in Mallorca, Spain, that is totally made with trees. A small group of teachers started Arimuni school, a pedagogical project based on building together a more collaborative, empathic and ecological future, in a house in the country, and then they needed more space.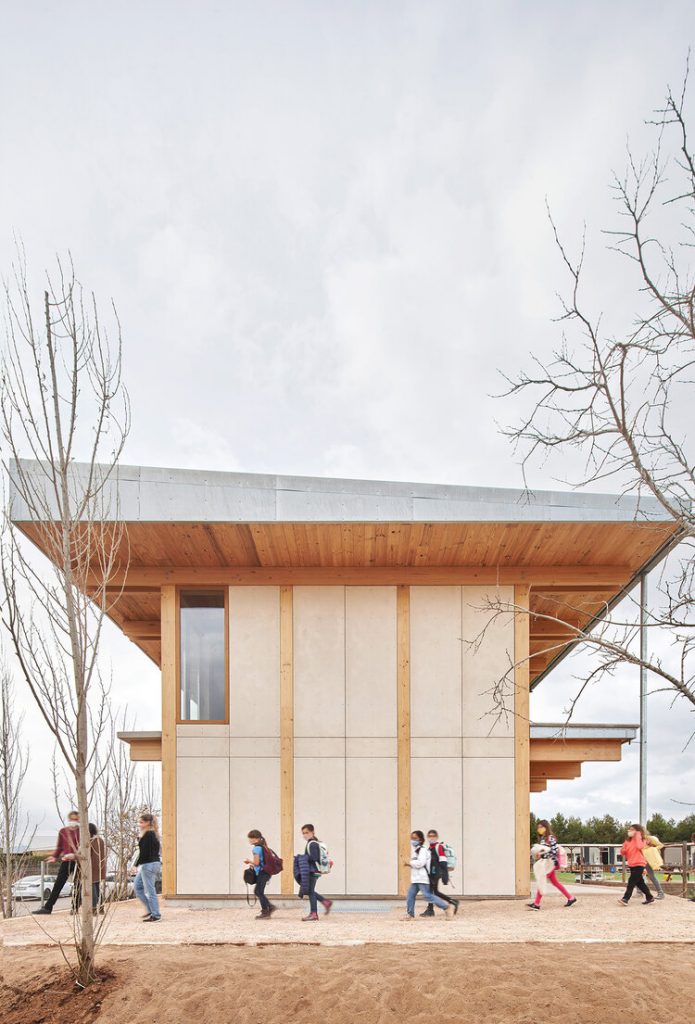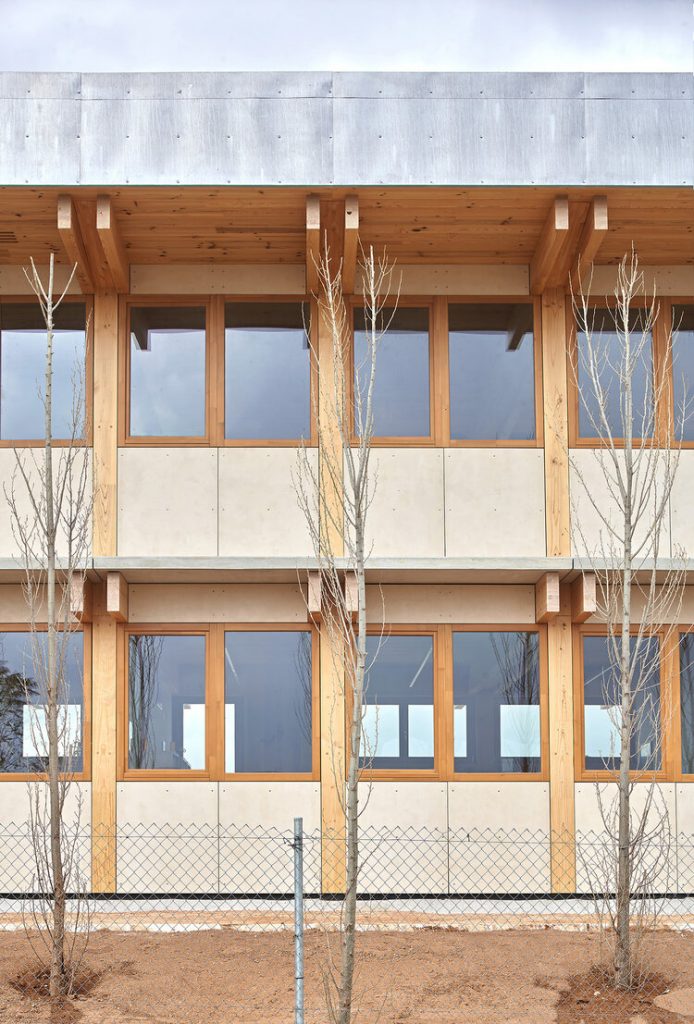 The new school is organised around an open communal patio sheltered by trees from the strong Mediterranean sun to create a microclimate that cools the school down. To optimize the site footprint, it features two floors. An open porch on both floors works as both an informal place of intercourse between kids of different ages, and as a thermal regulator, with transparent shutters that can be opened or closed according to daily needs. The project is the result of designing the outside and inside spaces symbiotically, so the teaching activity can take place anywhere in the site. Trees are the main architecture of the place.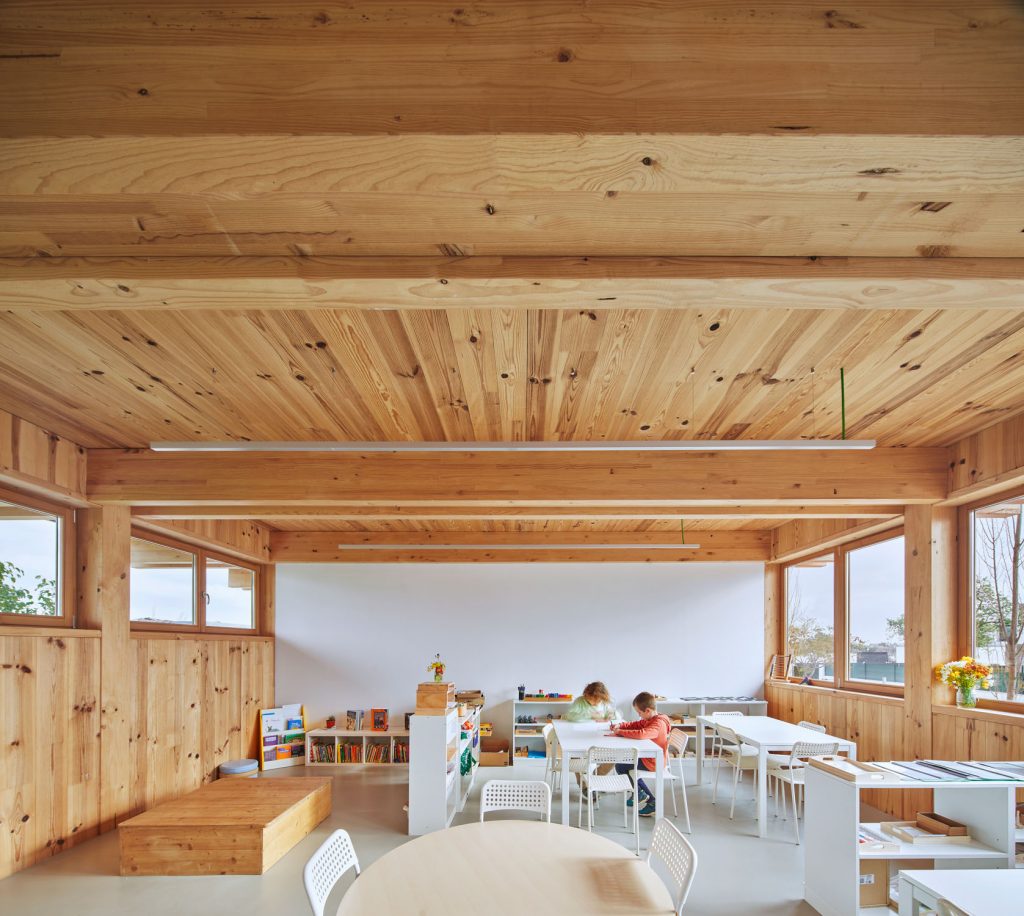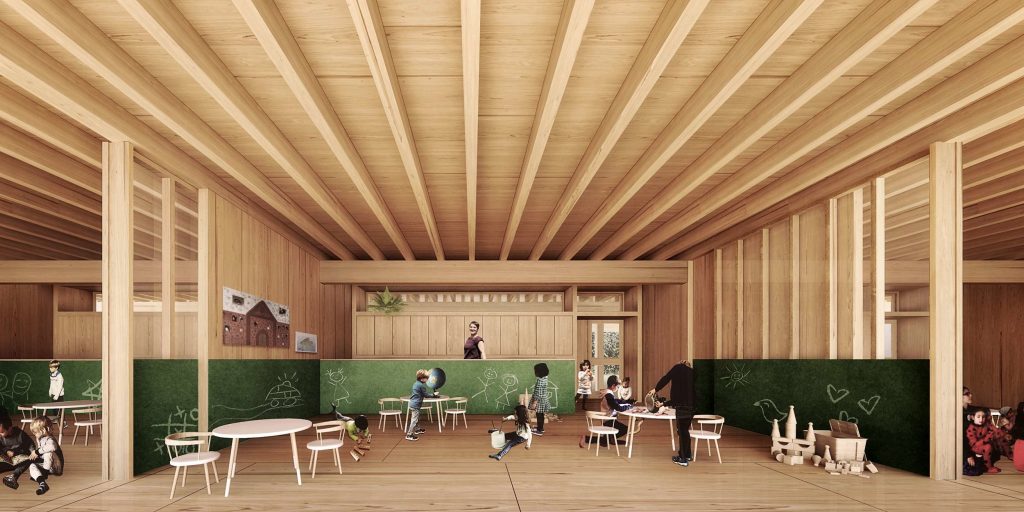 The building is constructed mainly with natural materials, which allows to reduce the added energy by 65% of CO2 emissions. Besides, an offsite timber building system has been developed to allow easy and fast assembly, seamless joints of the different phases enabling possible improvements and iterations in the future.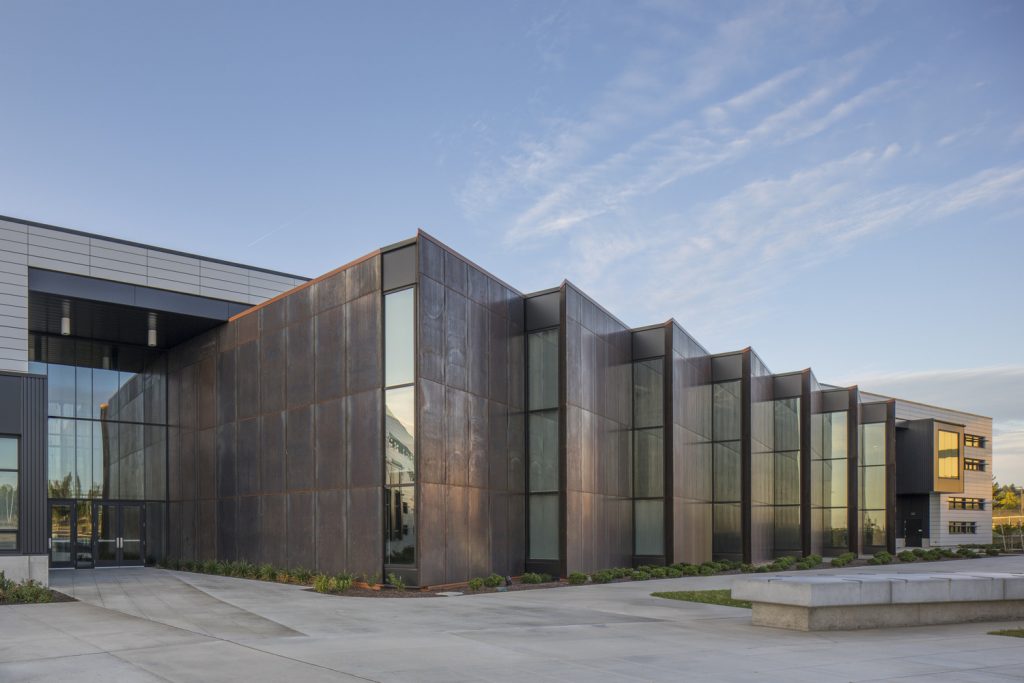 Discovery High School by Dubai-based design firm DLR Group thoughtfully integrates cost-effective and energy-efficient systems with an orientation along an East-West axis to reduce sun exposure and minimize heat gain within the building. Appropriately placed operable windows, continuous clerestory windows, and skylights allow natural daylight to flow freely into the interior.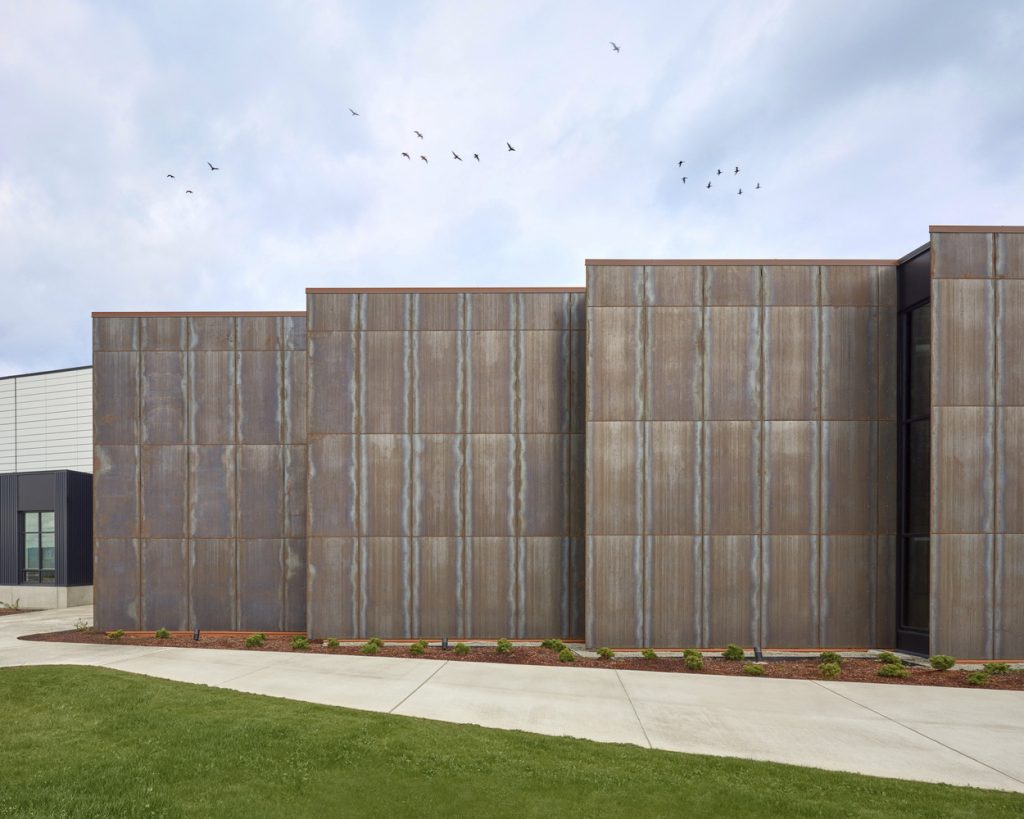 Serving 600 9-12 grade students within the Camas, Washington School District, USA, the metal-clad building supports a new program centered on project-based, collaborative, integrated learning teams and lab experience. Spaces can serve different educational delivery models, allowing the building to adapt to multiple learning scenarios through a variety of spaces, mix of volumes, adjustable walls, and adaptive technologies.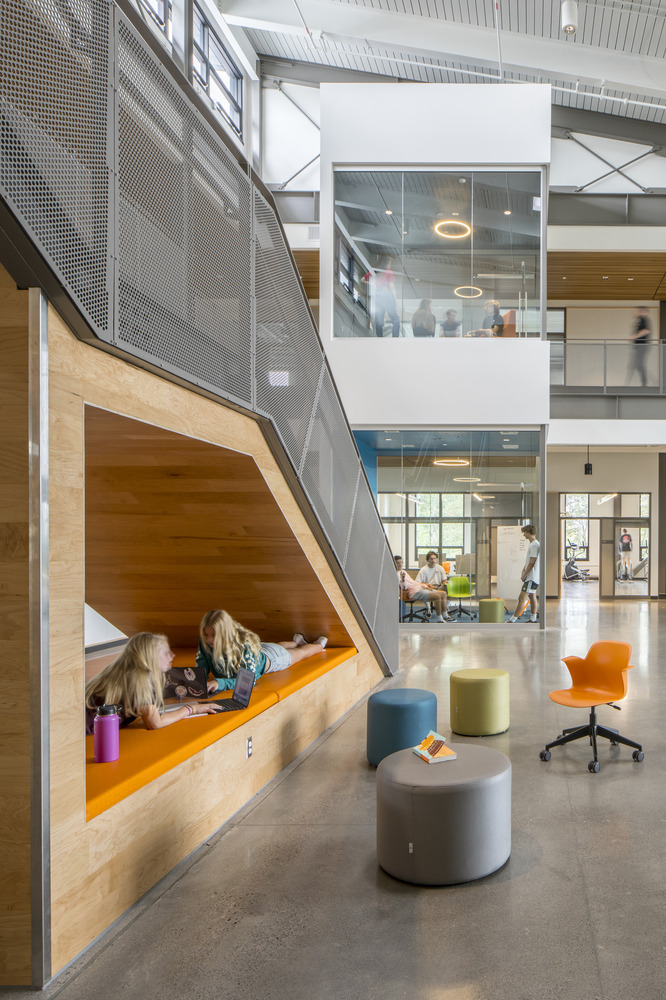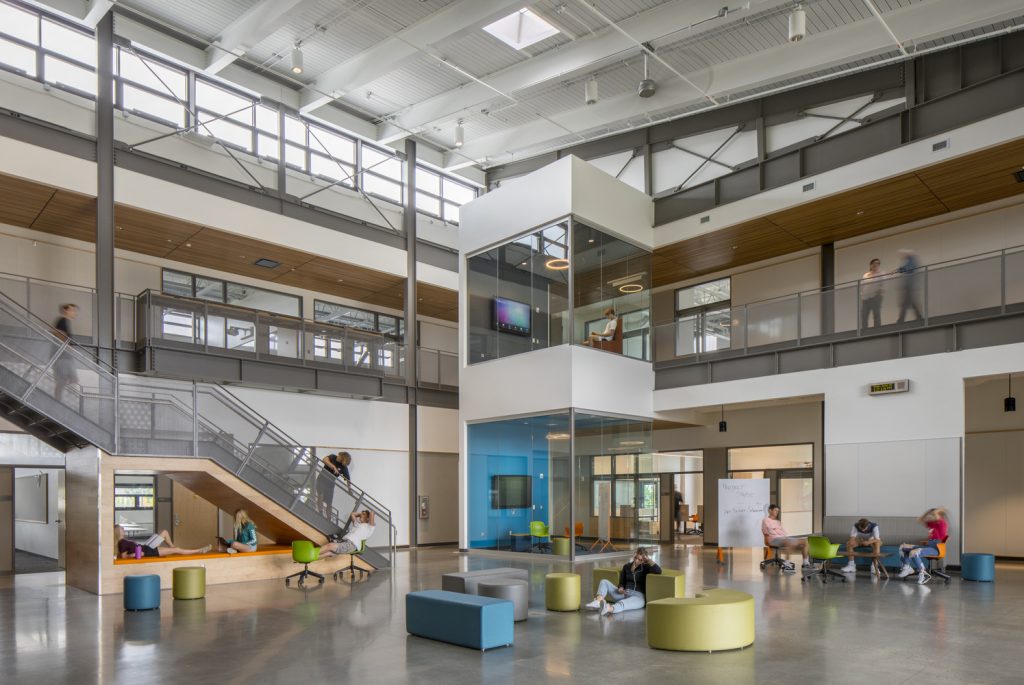 The focal point of the design is an R&D pod, which embodies the culture of the school community and provides a visual connector to major learning spaces. The area includes a Fab Lab for hands-on learning, a fabrication area, computer lab, tools exchange, and adjacent outdoor learning.