If global temperatures continue to rise, the World Health Organization estimates that half of the world's population will be living in water-stressed areas as early as 2025. To celebrate the importance of water in our lives and advocate the need for water conservation, architects are looking for new ingenuous designs and techniques to combat global warming through sustainable water sourcing.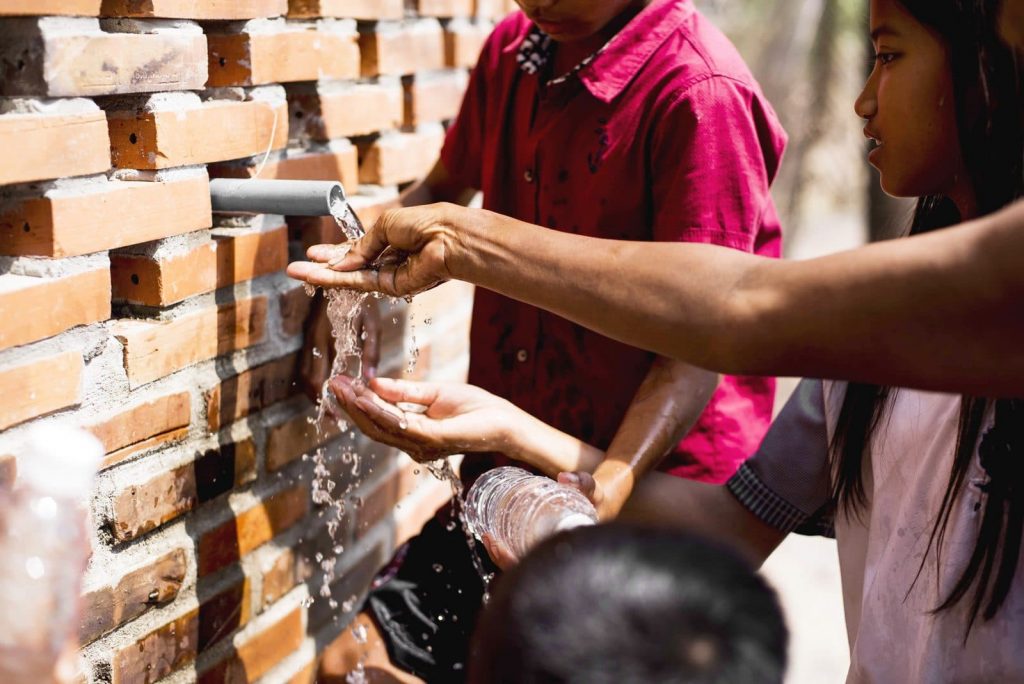 Hong Kong architecture studio Orient Occident Atelier has designed a community hall, which houses a pump and filter system that generates clean water for locals in the small Cambodian village of Sneung. Called WaterHall, the 60sqm complex provides safe drinking water to underprivileged communities, who has so far been entirely reliant on polluted wells and a nearby lake that is dry for half of the year, whilst creating a social hub to garner social gatherings, celebrations, and community festivities.
On an aesthetic level, the project is based on the idea of unifying modern architectural shapes with native building materials, local building techniques, and handicraft making methodologies. The team used locally-sourced materials such as bricks, metal from the city centre and locally produced ceramic jugs utilizing them as basins and jugs to collect rainwater. They also conceptually drew on their shape to influence the shape of our buildings.
Loose, honeycomb brickwork decorates the two structures of the civic centre. One of these preserves the interior pump, which brings water in from a nearby lake using a system of underground pipes, and the water filtration system through which it is purified.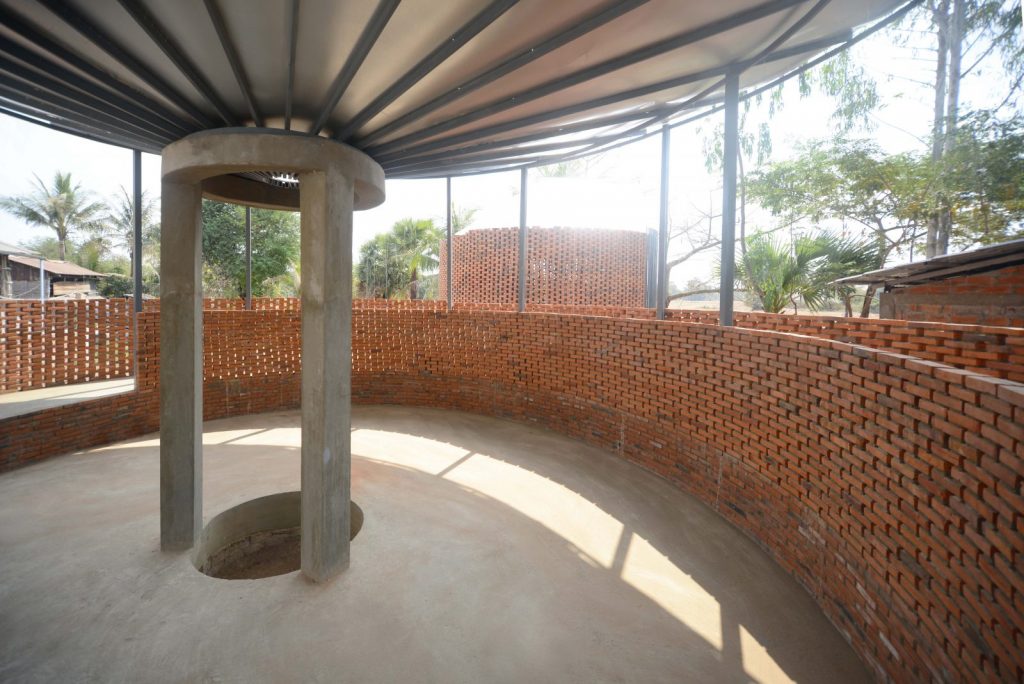 The other building is an open hall, a kind of simplified amphitheatre that provides locals with a space for gatherings. It features an inner and outer half-wall and a concave metal roof supported by concrete pillars, designed to funnel rainwater into a traditional ceramic vessel at the centre of the structure. Each reserve can step in when the other fails.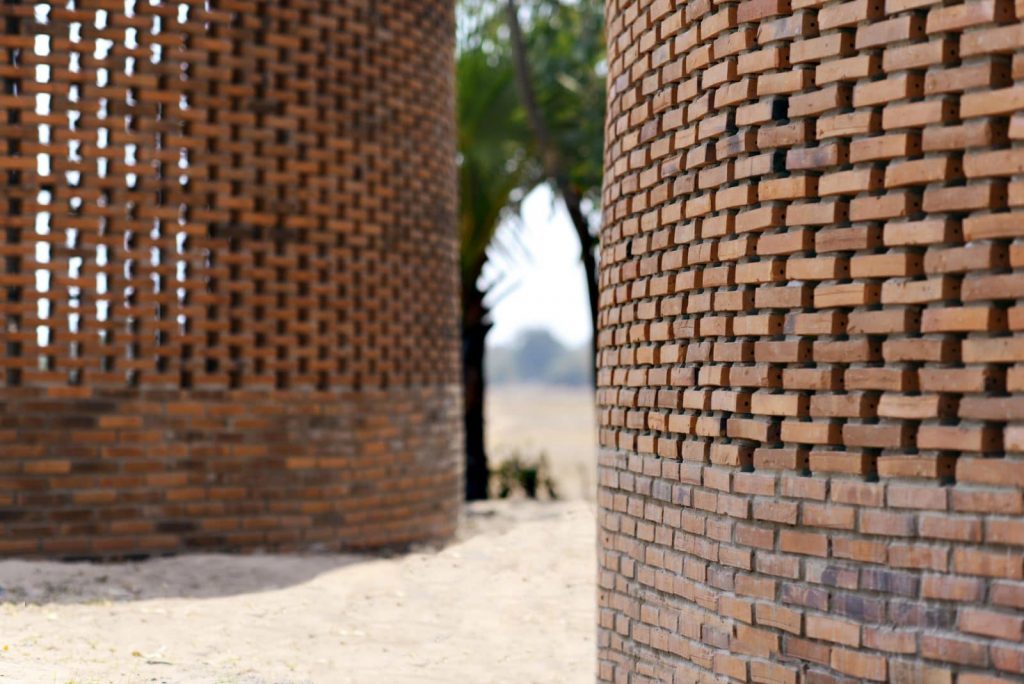 With the villagers able to use locally made ceramic jugs and bottles to carry filtered water, whilst stopping using disposable bottles, the excessive plastic garbage pollution problem is then mitigated.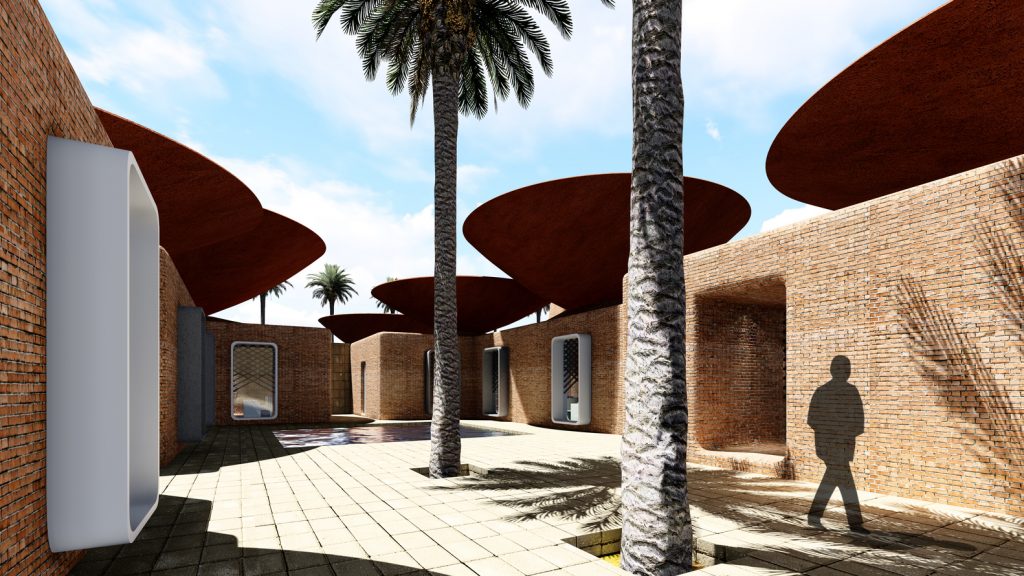 Iran-based BMDesign Studios has developed Concave Roof, a double-roof system with steep slopes resembling bowl-shaped vessels for harvesting rainwater in arid climates, where a lack of water could lead to mass displacement in the future.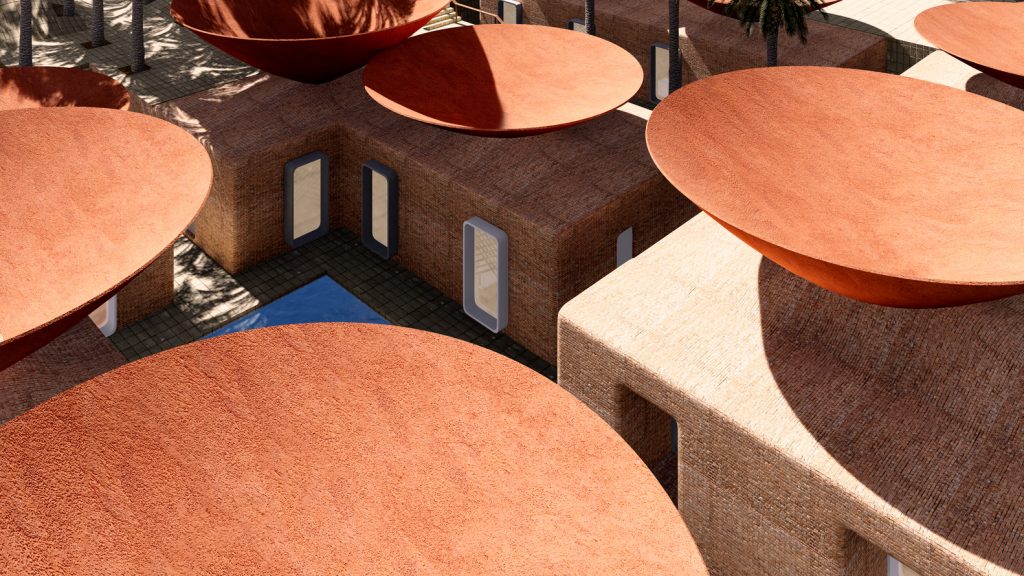 Precipitation in areas with hot and dry climate is less than one-third of that of the world average, and evaporation is more than three times higher than the world average. To address this issue, the a double-layered roof featuring undulations and huge bowls was designed to collect even the smallest quantities of rain and let them flow down the roof and eventually coalesce into bigger drops, just right for harvesting before they evaporate.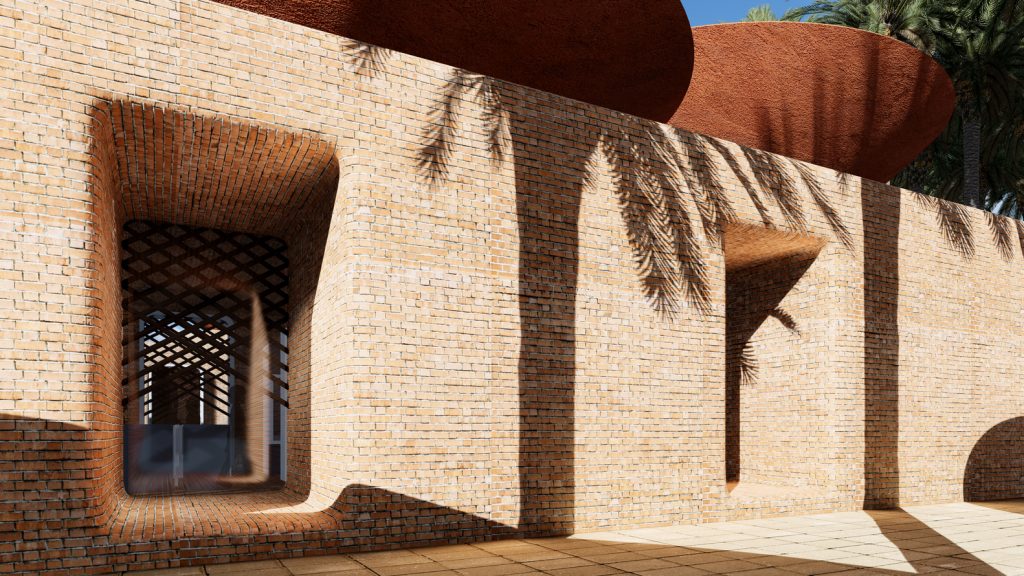 The outer shell of the roof system not only collects rainwater but also provides additional shading and allows air to move freely between it and the inner shell, acting as a cooling mechanism for both roofs. The inner shell itself is slightly domed as only a section of a domed roof receives solar radiation directly at any time.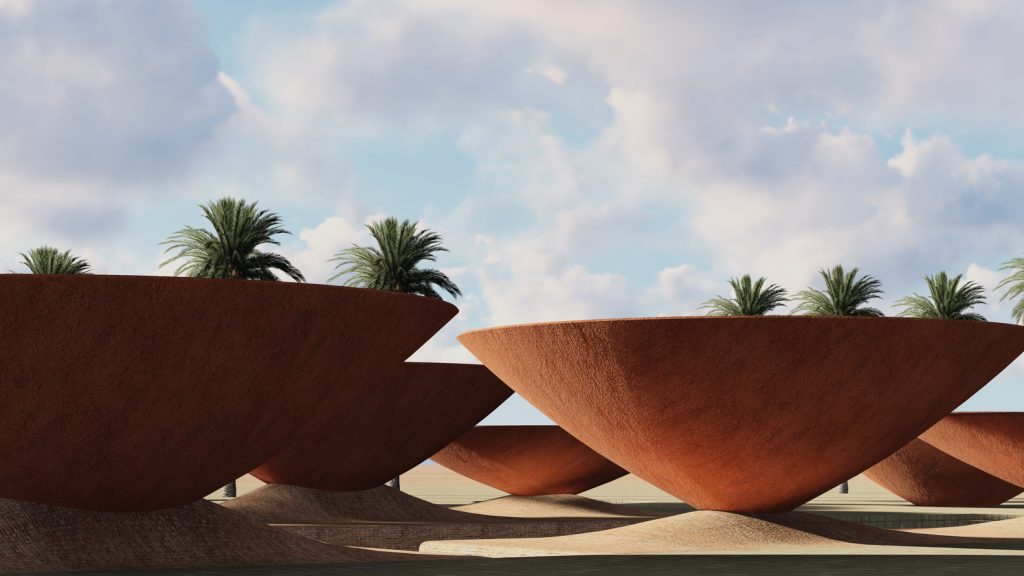 The studio estimates that at a school with 923 square meters of concave roof area, the system will help to collect 28 cubic meters of water. The proposal also features rainwater harvesting reservoirs between walls that would help to cool the building and in turn reduce the need for air conditioning.
Mumbai-based practice Nudes has envisioned Rain Water Catcher, an eyecatching soaring rainwater harvesting tower in San Jose, California, that aims to celebrate the role and importance of water in our lives through its iconic form.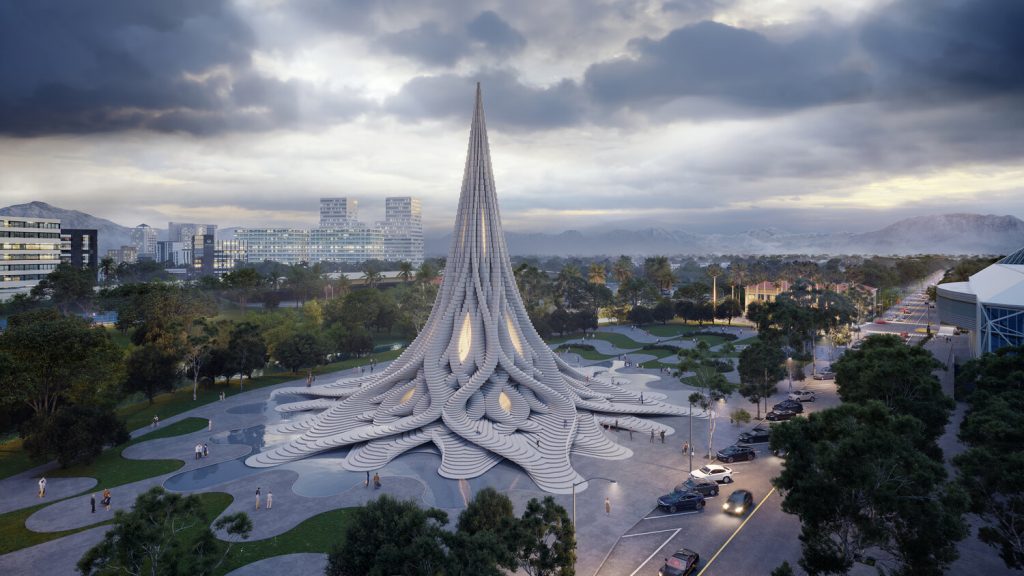 The tower serves as a receptor designed to collect water and transport it into a safe, shallow rainwater harvesting pool connected to a larger tank. True to its concept, the form of the Rain Water Catcher is algorithmically derived through fluid, flowing lines and geometries that create an interlaced pattern defining the tower as an extension of the landscape.
The use of cutting edge digital design and optimization tools aims to streamline the process from ideation to reality, minimizing wastage and fostering respect for the environment through the use of sustainable materials.
The 60m high central space within the tower's interior is aimed at hosting events and fostering interactions to address issues such as water conservation and climate change. This space is conceived to serve as an experiential installation space to evoke the human senses of touch, sight, sound, and smell—a space learning, discovery, reflection, and dialogue.