Flat-packed furniture has many advantages, first and foremost, being a great space and costs saver. However, more often than not it is associated with something cheap, undesirable and short-term, to say nothing of the popular presumptions of the assembly process being tricky and complicated. These product designers aim to dispel these myths offering flat-packed designs that are easy to put together, long lasting and simply beautiful.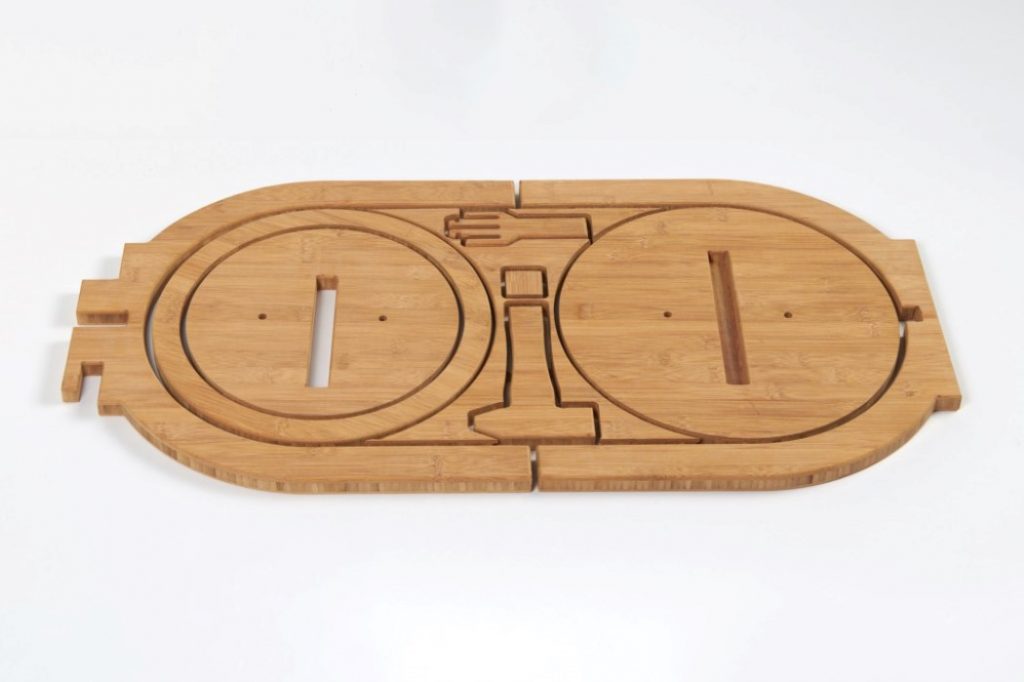 London designer Ethan Stoltz Has created an interesting bench – you would never suspect it was flat-packed if you see it assembled. The design is composed of just nine elements including five leg beams, three support slats and a clear top, which can be assembled without any screws or glue in a couple of minutes.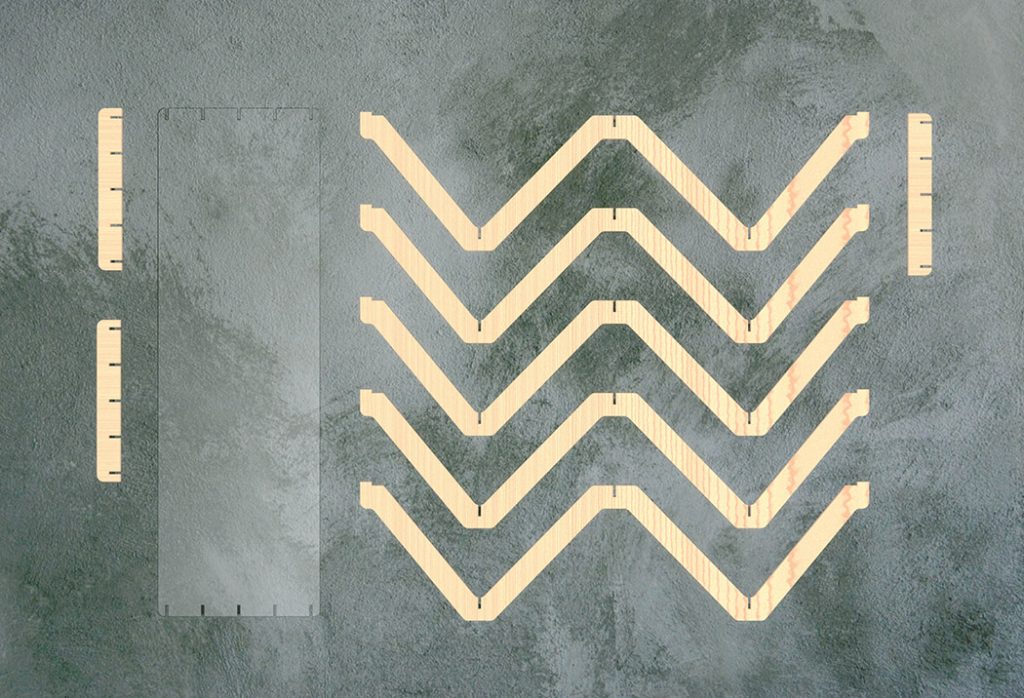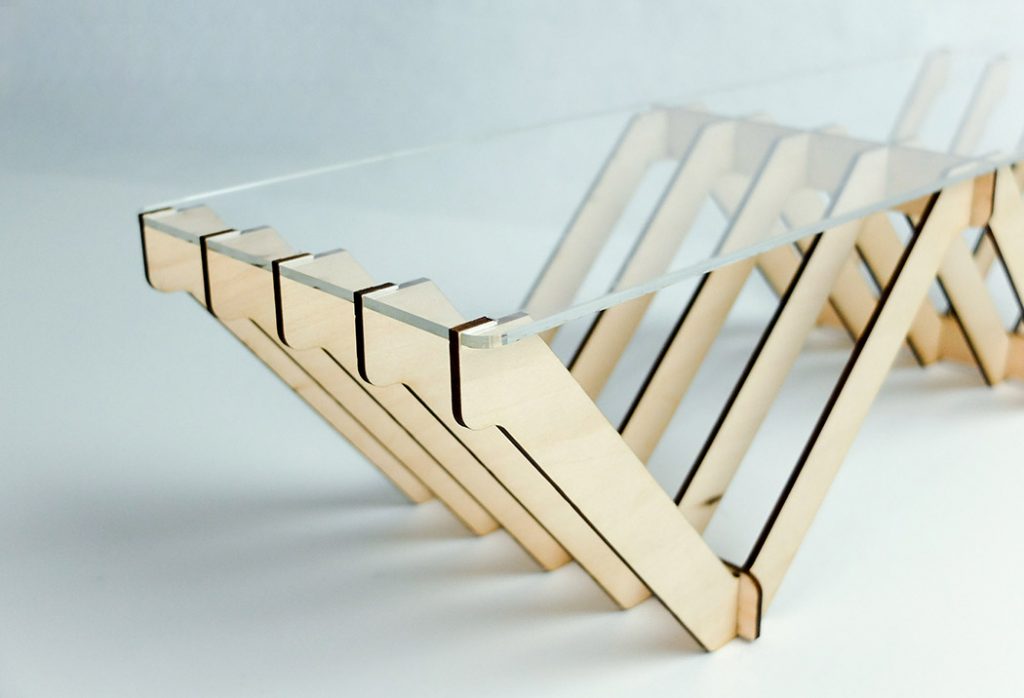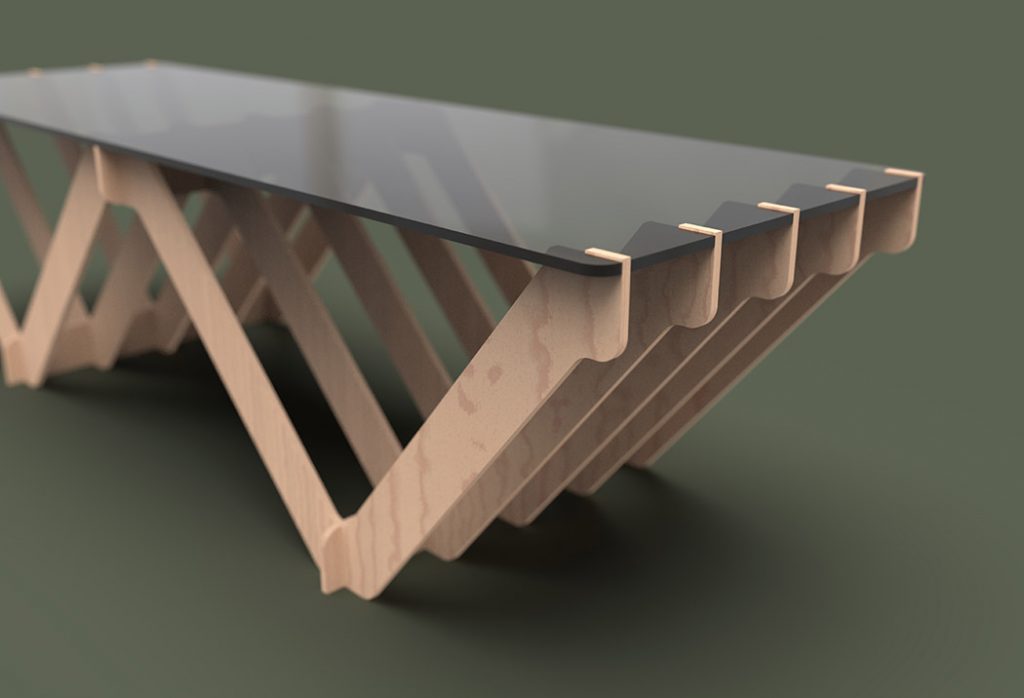 The resulting piece is surprisingly modern and sophisticated, making it as well as robust and sturdy. The classic combination of wood and glass lets it perfectly fit into any interior, contemporary or traditional.
Rotterdam-based art collective 56 hours, founded by S Mate Olah and Viki Nagy, were inspired by Japanese joinery techniques when they developed their OO stool. Cut out from a single bamboo plywood board using CNC technology, the parts are designed with the aim to reduce the negative space and minimize waste.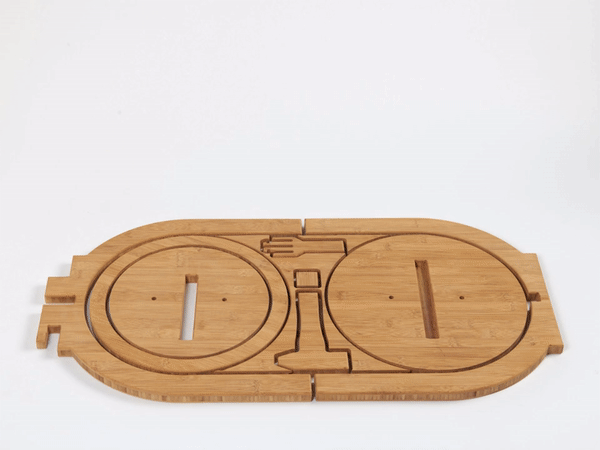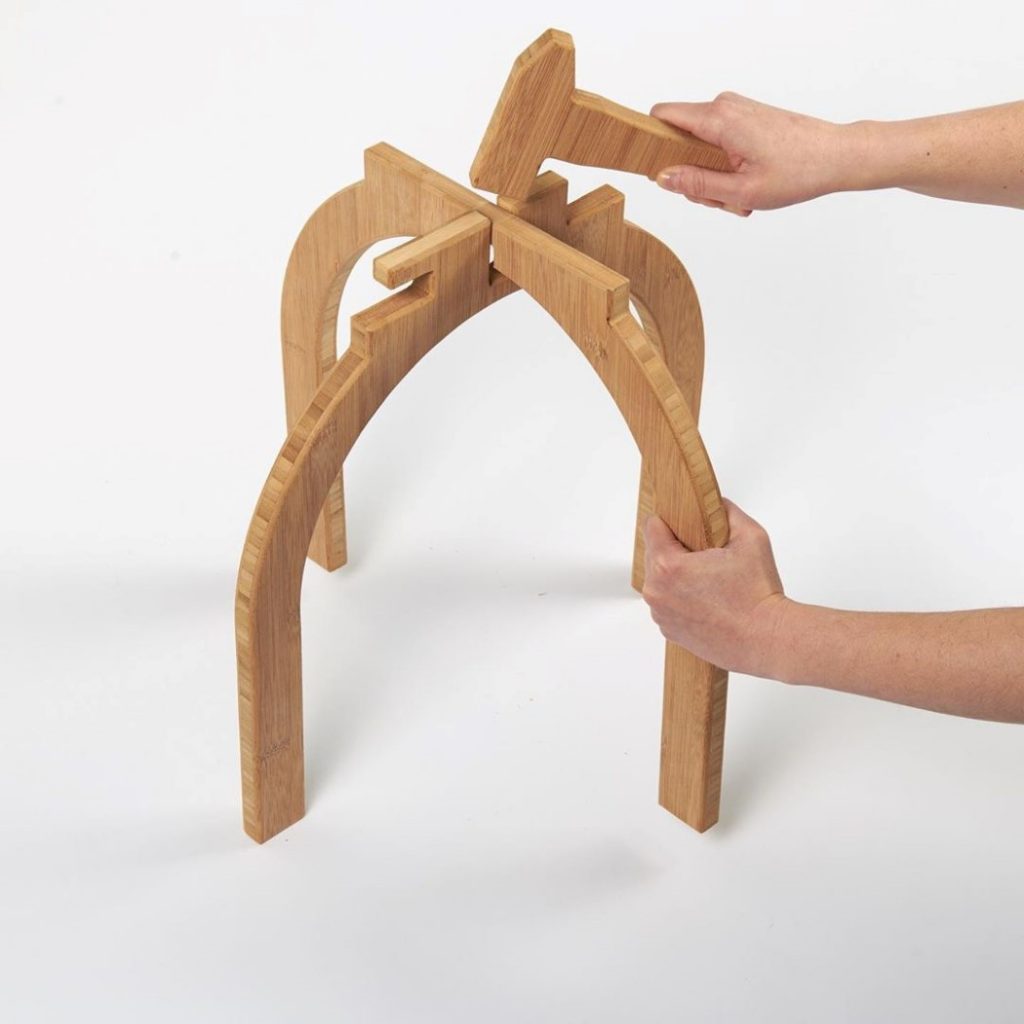 No glue or screws are required for the assembly. The only tool needed is a bamboo hammer, which is cut from the same wooden board and comes with the stool. It takes mere minutes to gently the components in place. The tool is used to hammer the seat in, after the two curved legs are locked into each other to form the four-legged base of the stool.
The range of flat-pack furniture developed by London-based Fuzl Studio uses heavy-duty steel fasteners from the commercial packaging industry to clip the birch plywood components together. Named Originals, the collection consists of a chair, stool, bench and three tables.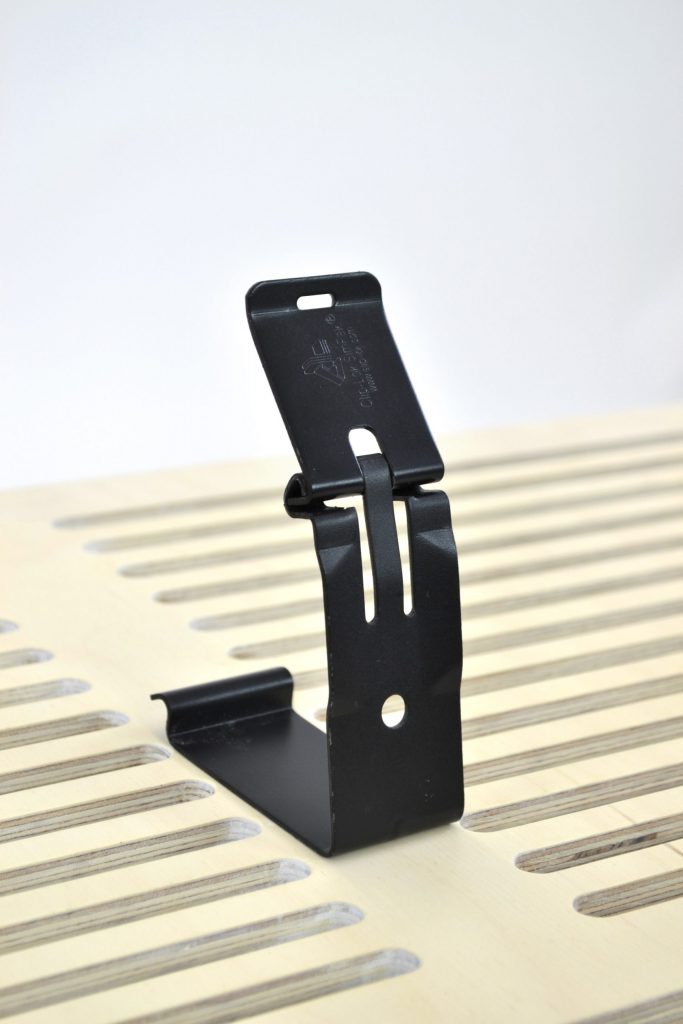 The clips utilized in the design are normally used to hold together plywood shipping crates, which are to transport fragile goods around the world and are made to withstand forklift trucks, tonnes of dynamic forces and various drop tests. In the Originals range, rather than being hidden, the clips are prominently displayed and contrasted with the furniture's wooden frame to create a distinct, industrial appeal. Because the clips are under spring tension, they are self-tightening and can keep the furniture strong and stable for years to come, without the need to tighten it up, which considerably extends its lifecycle.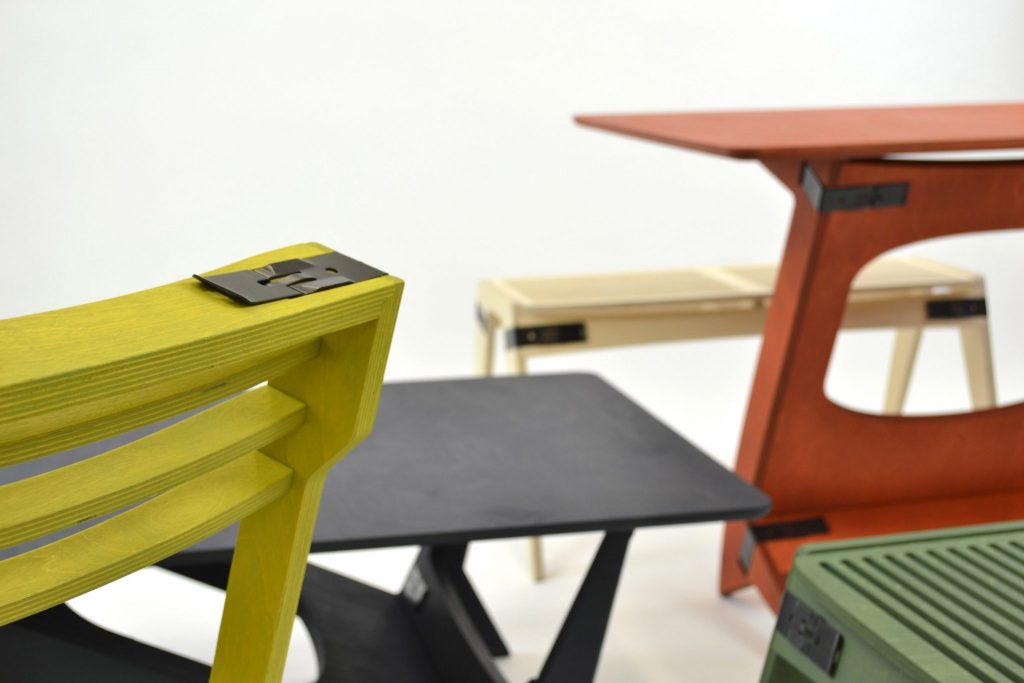 The plywood for the furniture is sourced from responsibly managed forests in Europe, while the paint finishes are derived from linseed oil enriched with pigments that are free of the volatile organic compounds (VOC) and food-safe. This helps preserve the tactility and the natural grain of the wood.