For centuries, the boiling lava hardened into volcanic stones has been used by artisans and stone-cutters to create beautiful art objects. Inspired by the qualities of the unique material, emerging designers innovate and experiment with colour and contemporary shapes reviving traditional craftsmanship.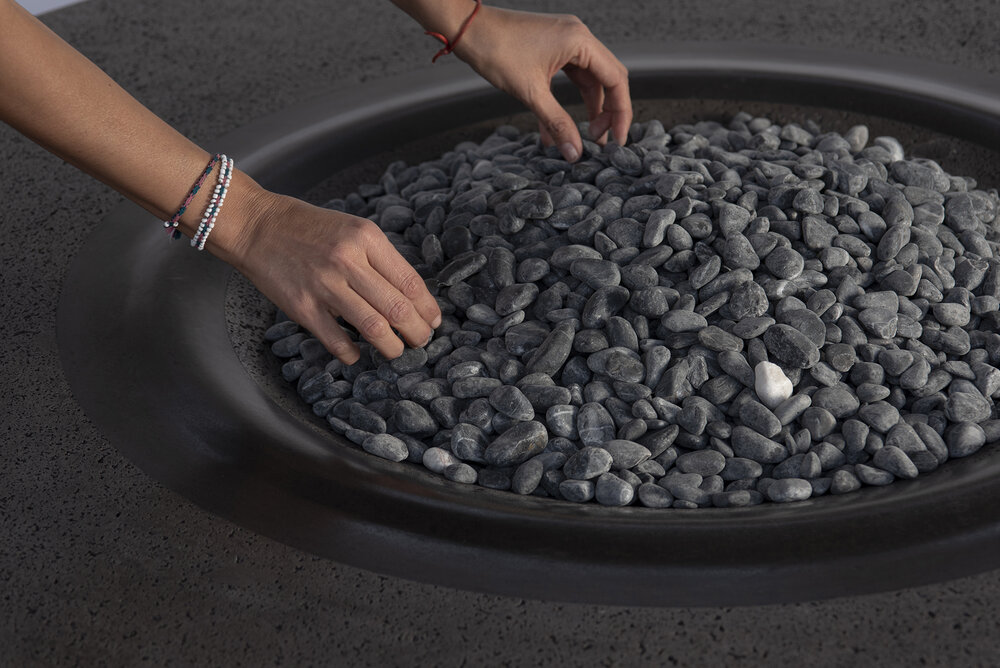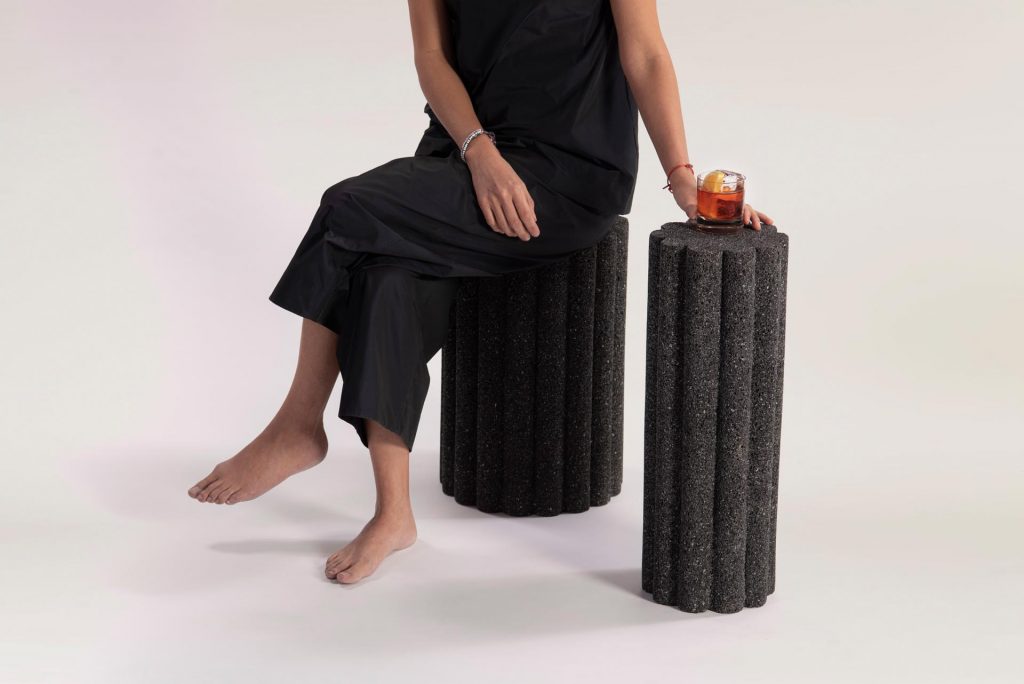 Mexican-based designer and studio director of Peca Caterina Moretti designs sculptural furniture pieces hand-carved with a chisel and hammer from a single piece of volcanic rock. The collection titled LOTO Roca comprises two monolithic pieces of furniture available in two different widths and two different heights. The pieces can be used as side tables or stools.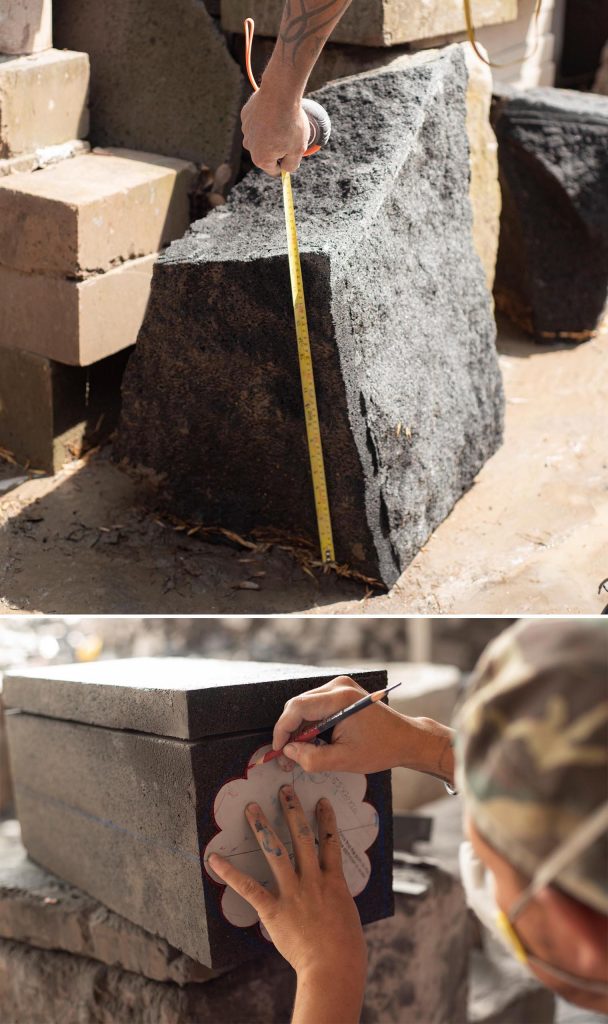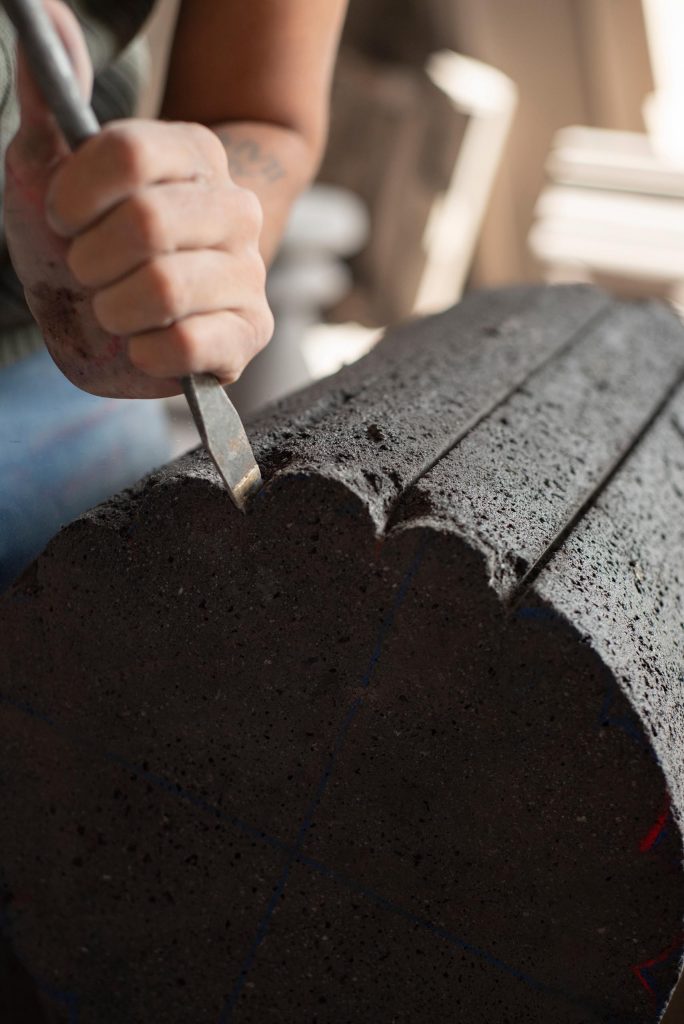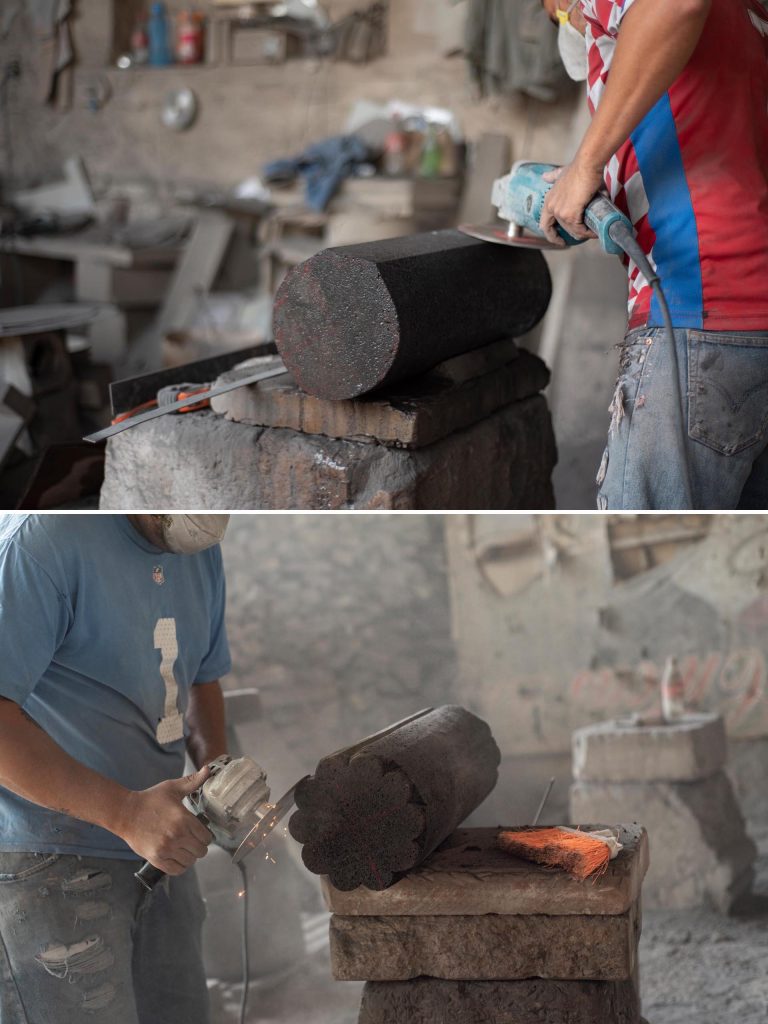 The expressive textured appearance of the black volcanic rock makes LOTO an indoor focal point and an integrative element in outdoor spaces, provoking different sensations when felt in the warm sun, smelled after a rain shower or viewed peeking through the greenery.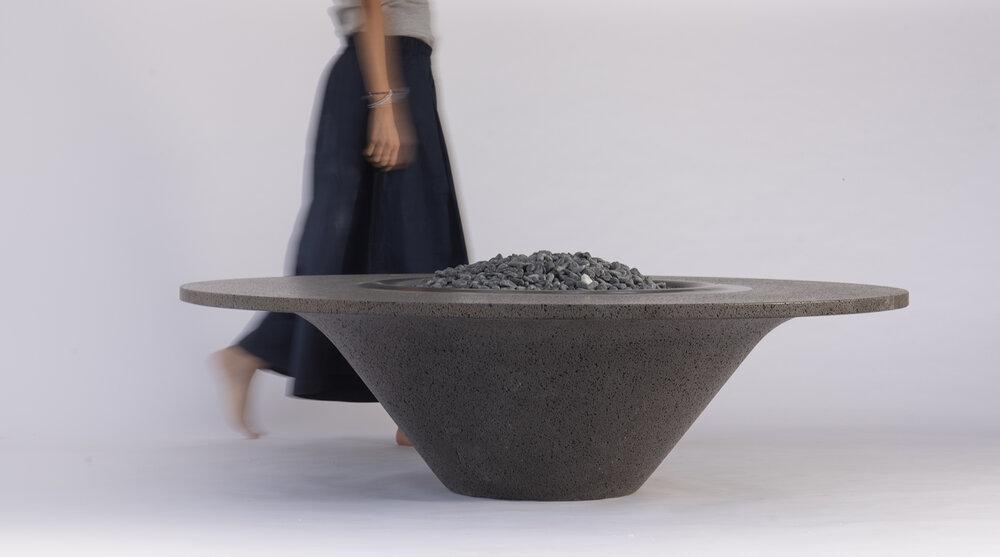 UMO Roca by Moretti is a sculptural fire pit made out of a vast block of volcanic rock by expert craftspeople. The sculptural fire pit features alternating rough and polished surfaces, which further highlight the object's symmetry, balance, function, and form.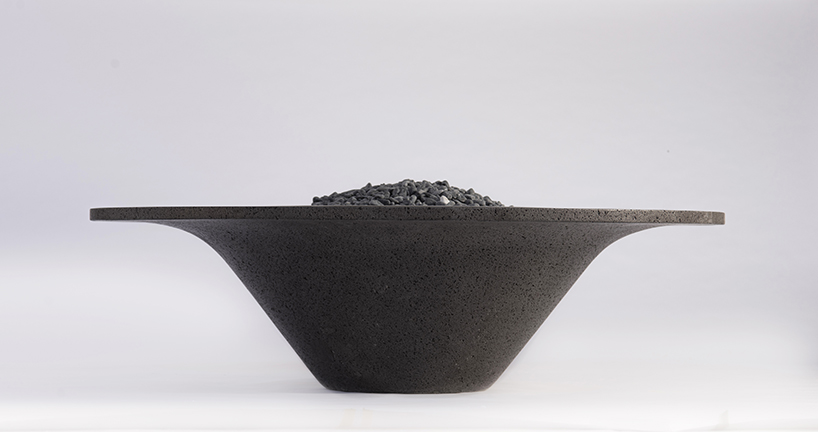 According to the designer, it combines raw aesthetics of volcanic rock along with the latent power of fire, its energy and warmth becoming the core element of social gatherings and evoking a meditative atmosphere.
Another Mexican design studio David Pompa has carved a family of wall and table lamps titled Ambra out of cantera rosa, a pink rock formed of volcanic ashes and lava that was historically used in Mexican architecture because it is durable and can be easily shaped into different forms.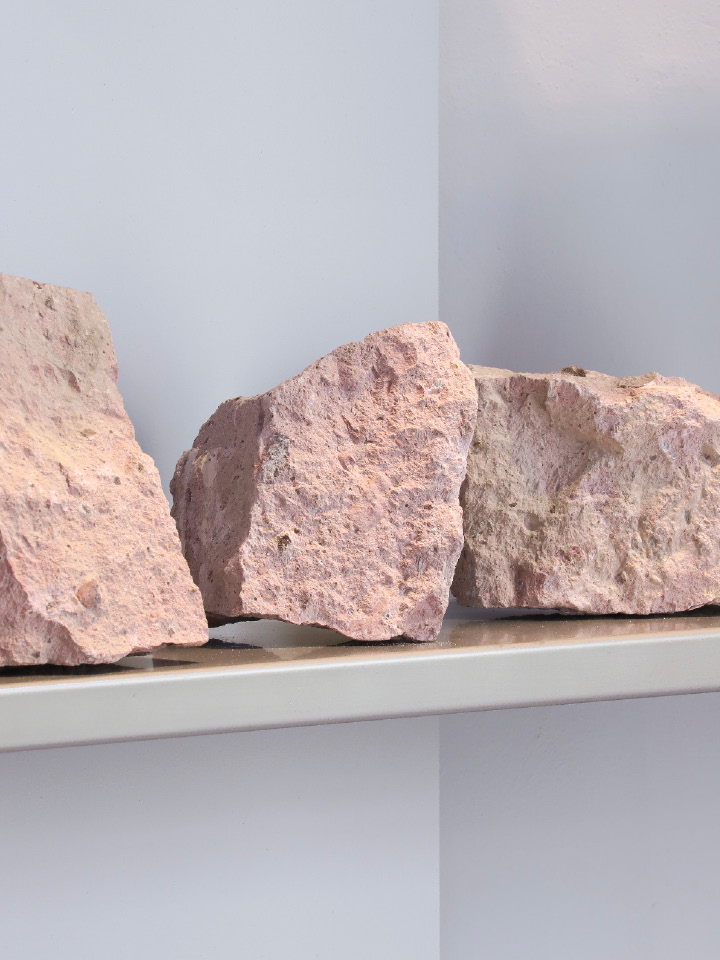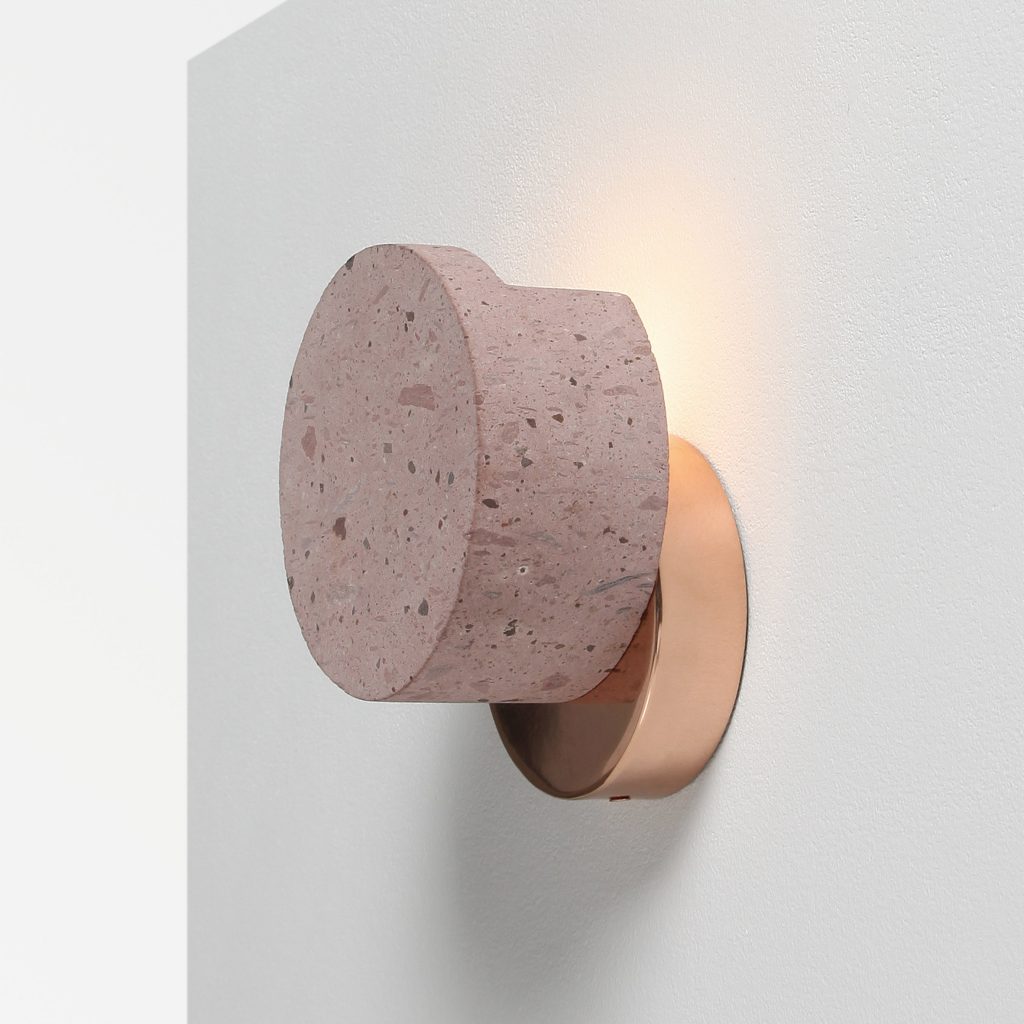 The designer has cut the material sourced from three Mexican cities: San Luis Potosí, Morelia and Zacatecas into a cylinder and combined it with a circular copper base. LED light are slotted into a hidden cut-out, creating an indirect illumination filling the environment with a vibrant light. The sconce can be mounted in any orientation, so that the light can shine in different ways, and the studio says it is best experienced as a series fitted on the wall.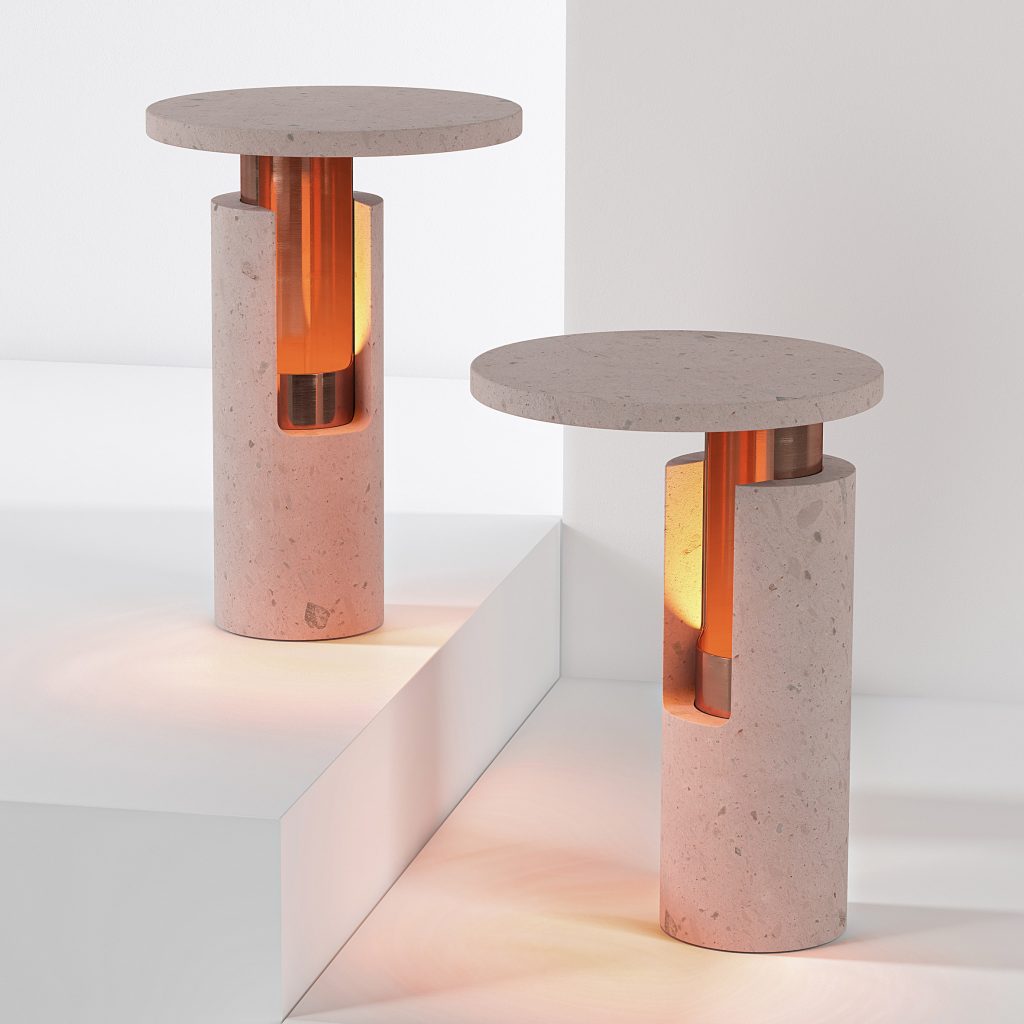 Ambra is a beautiful and poetic way to combine the two materials in one piece, creating different visual levels in a minimal and modern, yet timeless object.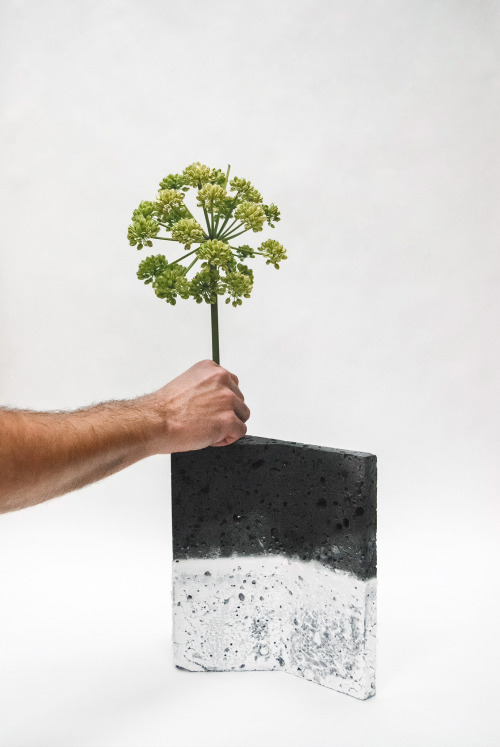 Reykjavík studio Innriinnri has used Iceland's volcanic materials, water, and weather to process a unique basalt vase. The vase was placed in Svartsengi's flooded lava field for one week, allowing silica (SiO2) within the geothermal water to settle on the lower part of the volcanic rock, visible as a white powder.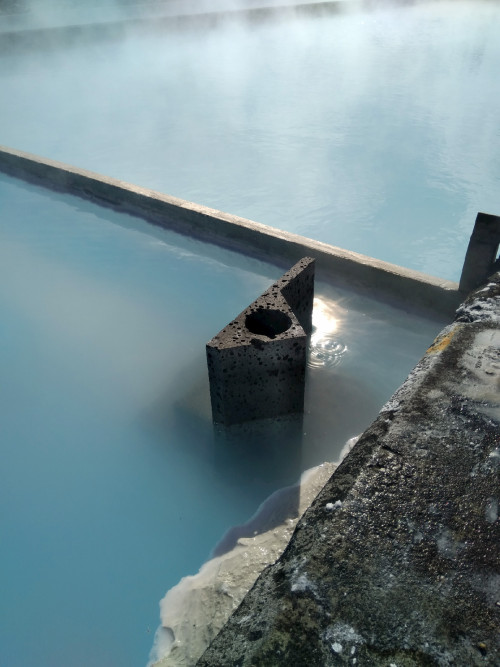 The studio claims that if left for one hundred years, the vessel would become a site where Icelandic woolly fringe-moss (Racomitrium lanuginosum) could colonize the bare basalt.