Precast concrete elements have been used in housing construction since 1905. The industrial pre-fabrication offers many benefits of serial construction techniques – it speeds up construction and keeps costs low. However, the method is often associated with impersonal, standardized buildings that lack individuality and domesticity. In this post, we are going to prove that prefabricated concrete housing can be as flexible and customizable as you would never expect it to be.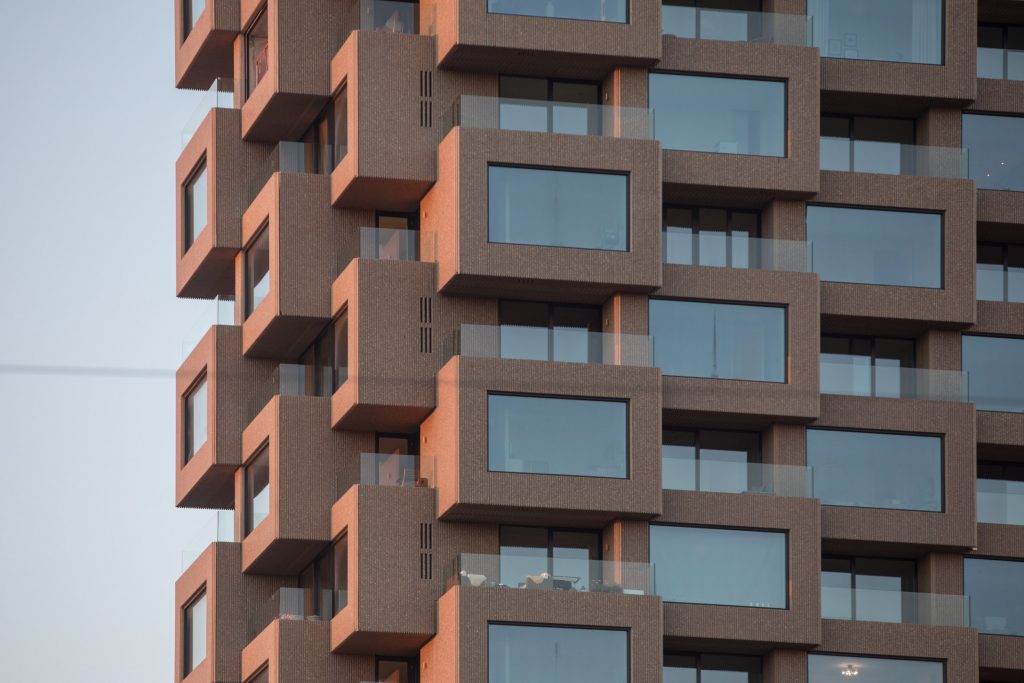 Local architecture studio FaR, short for Frohn and Rojas, has used pre-cast concrete elements common in industrial ware house construction to build Wohnregal, a six-storey housing block in Berlin. It took just six weeks to assemble onsite and construction costs averaged at €1,500 per sqm.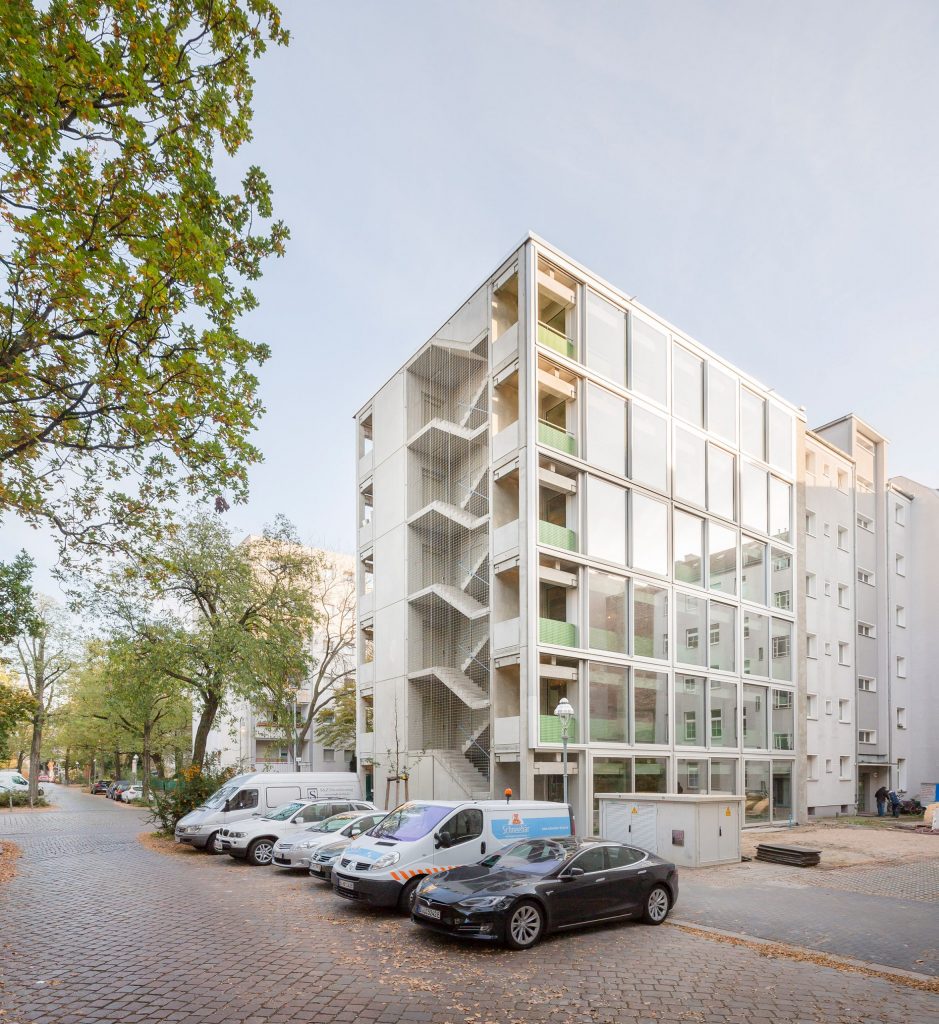 Despite preconceptions that serial construction automatically implies a standardization of the inhabitable unit itself, the project demonstrates prefabrication's customisable qualities, offering a variety of solutions for an ever-broadening bandwidth of urban lifestyles. The layouts of the floors have no structural walls inside and span 13 metres from the façade to façade, with the spanning TT-ceilings of prefabricated concrete slabs supported by pillars and beams. Occupants can insert their own drywalls into the spaces to divide them according to their lifestyles into 'ateliers', apartments and workshops of different sizes varying from 35 to 110 sqm.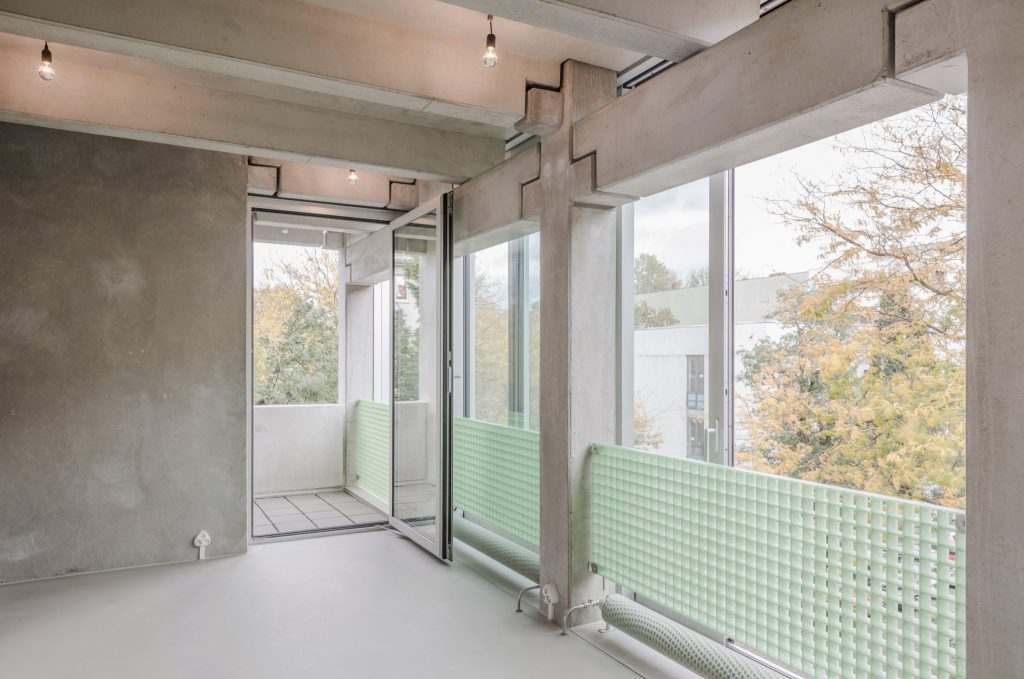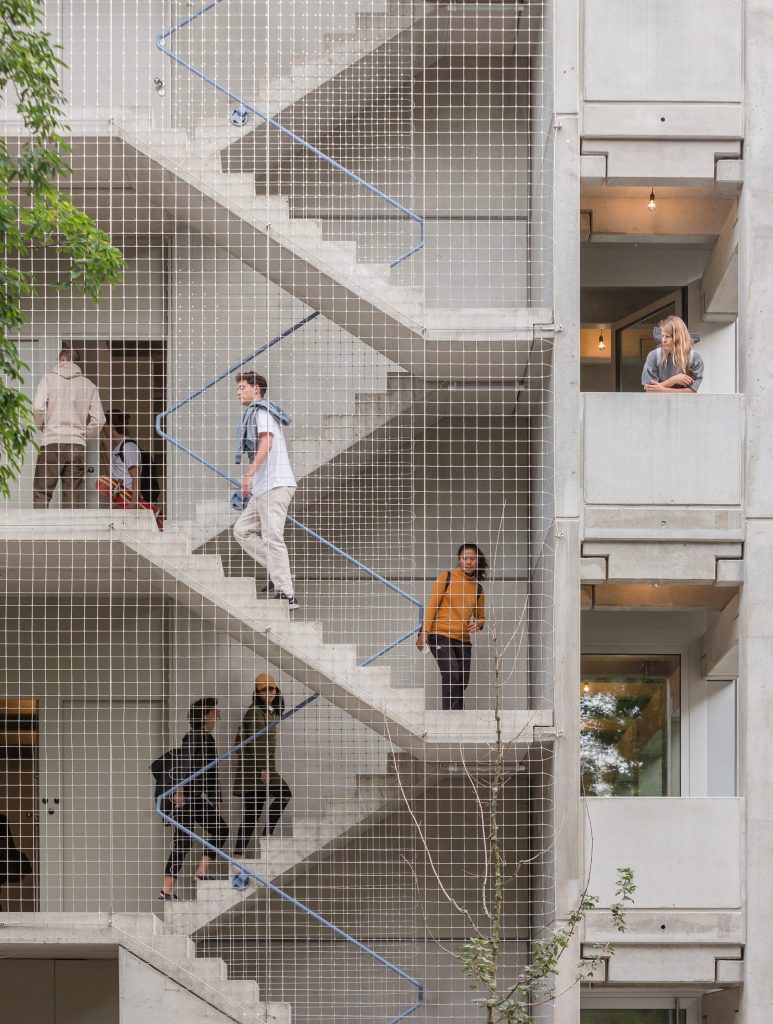 Two curtain walls consisting of large-scale standard sliding doors are used as the façades. They allow the residents to transform their living spaces into loggias during summer months, enabling natural ventilation. External zigzag staircases covered with stainless steel turn a functional element into a visual part of the block's façade.
Modular housing scheme in Portugal's Vale de Cambria designed by Porto-based architecture studio Summary also uses prefabricated concrete elements, but in quite a different way. The project comprises six independent cabin-style homes sharing a communal terrace, with a mixed-use building sitting underneath.
The mixed-use ground floor is designed to be as flexible as possible, concrete slabs making up its perimeter walls with no structural dividing walls and thus providing freedom for the many possible applications. Occupants may adapt the space to their needs, building compartments and removing them or using the whole floor as an open space.
The homes above are built utilizing a modular housing method inspired by the prefabricated modules used to install sewers. The units are assembled onsite from precast concrete sections that are fully prepared in the factory. Joined together, they can create a continuous shell of any size, which would perform at once as structure, insulation and cladding components. Each unit is 45 sqm and features its own entrance, no shared walls and complete acoustic separation, thus providing the main advantages of single houses within a collective housing building.
To minimize costs, the concrete structure is left exposed and raw with pops of color added in details to brighten up the interior. Smart features of the apartments include space-saving sliding doors and a a table on casters which can slot in under the counter as a breakfast bar or be rolled out to be used for group dining.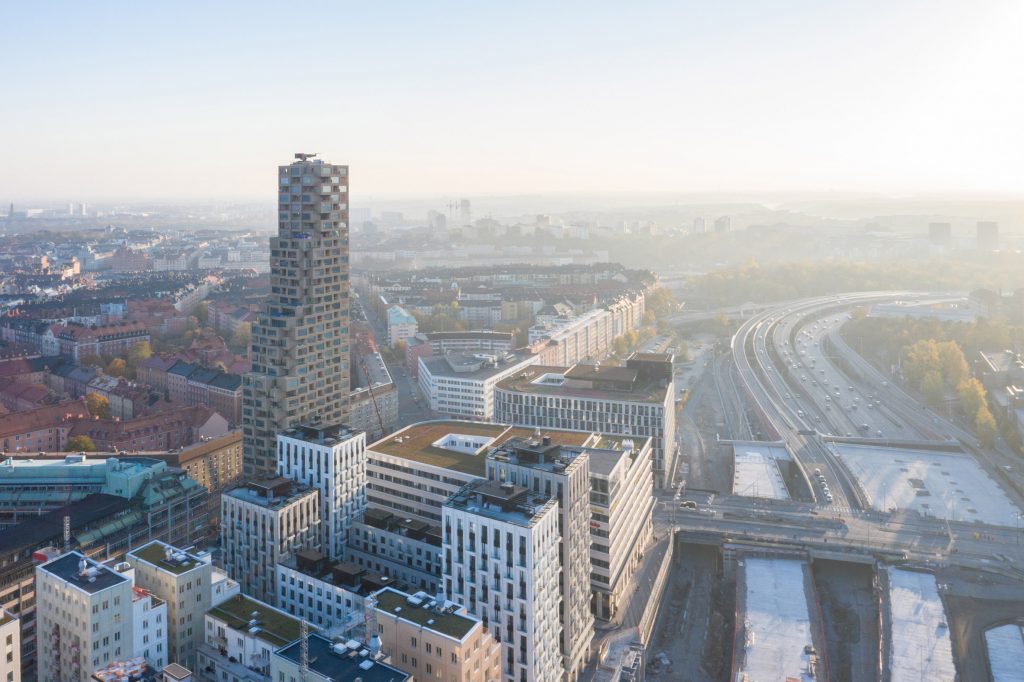 As part of the Norra Tornen development in a new district to the north of Stockholm, international architecture practice OMA has designed a 125-metre-high tower, which represents a new era for fabricated housing. Named Innovationen Tower, the project creates the largest possible variety from a limited number of prefabricated elements, allowing the usual formalism of the apartment tower to give way to individuality.
Innovationen Tower has 182 homes, from one bedroom apartments, measuring 44 sqm, to a 271 sqm penthouse. All apartments have high ceilings and large windows. Residents also have a cinema room, dinner room, guest apartment, gym and sauna, and shops on the ground floor.
Alternating protruding windows, recessed terraces, and a facade of ribbed concrete brushed with aggregate pebbles were included as "echoes of brutalist architecture".