With cities all over the world struggling to keep up with the demand for social and affordable housing, sustainability in the sense of less for the individual, but more for the community is becoming increasingly important. These inspirational housing blocks highlight what contemporary residential architecture and good design can do for communities.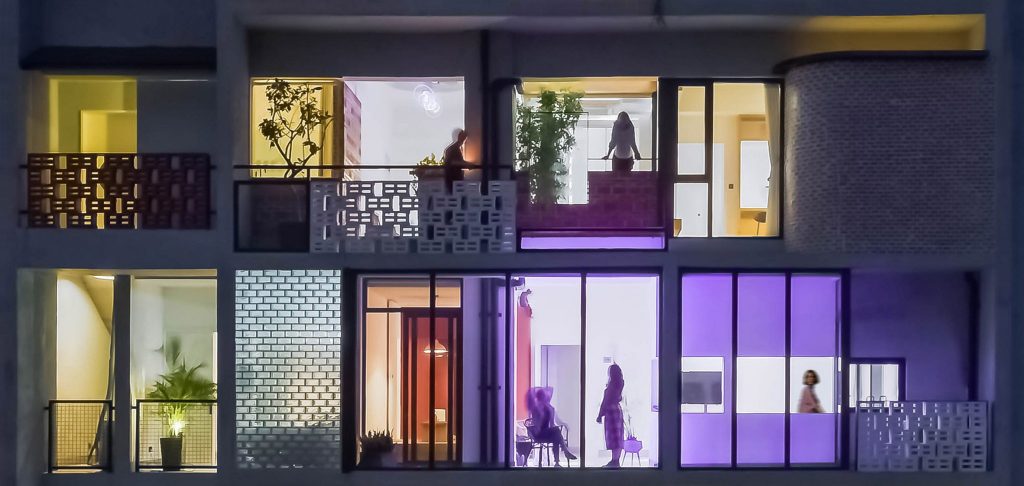 Belgian architect Julien de Smedt has collaborated with Norwegian startup Othalo to envision a range of modular houses that will be made from recycled plastic using a patented system. The project is designed by Othalo in partnership with UN Habitat, the United Nations' programme for sustainable urban development, aiming to offer a low-cost housing for sub-Saharan Africa.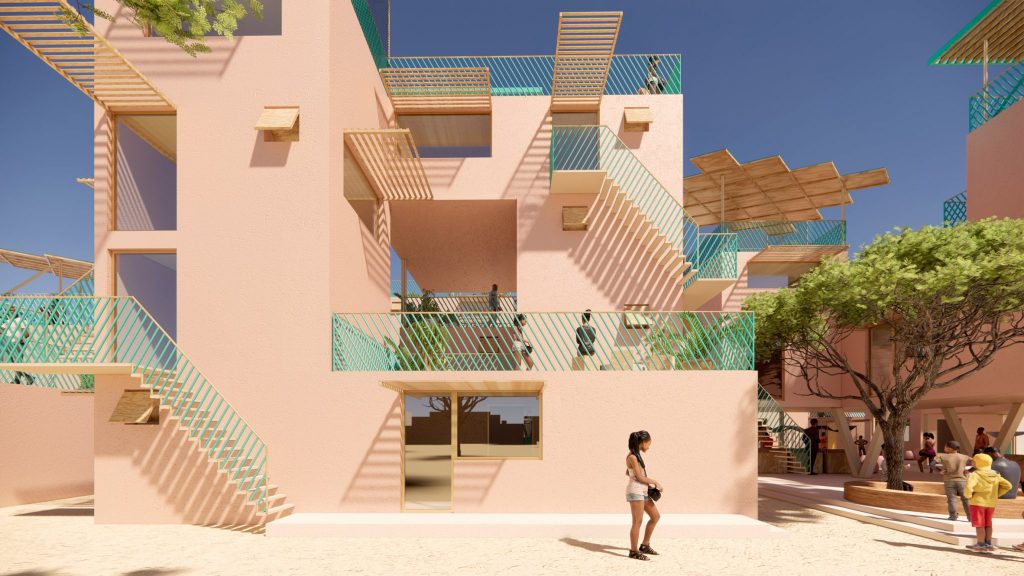 The patent contains a loadbearing structure and a supportive and insulating structure that can be made of 100 per cent recycled plastics that the team intends to collect plastic waste from near the building sites. In this way, the project hopes to address a shortage of building materials in areas of the world where there is an urgent need for housing.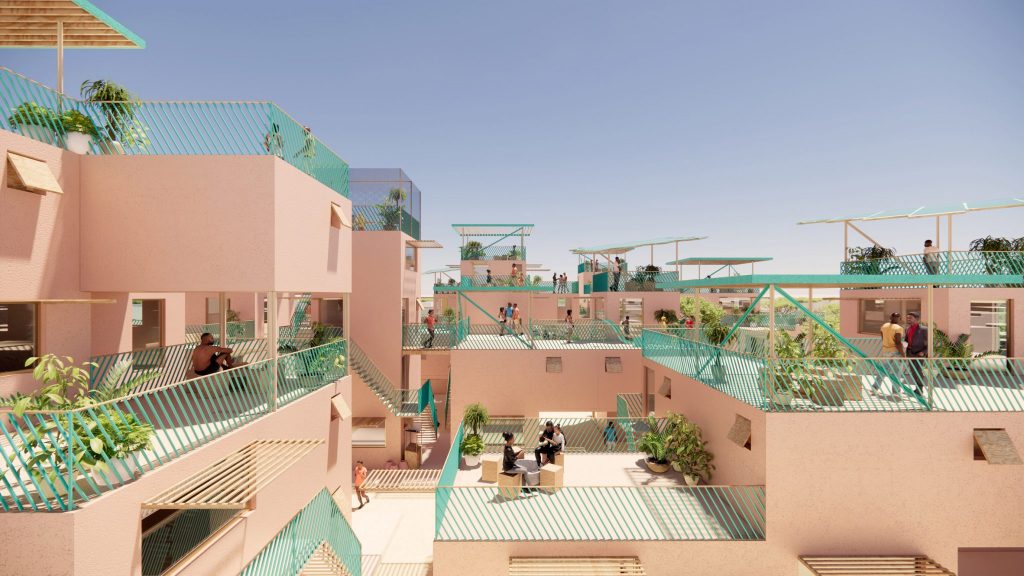 For the initial designs, De Smedt looked to fast-growing cities such as Nairobi in Kenya to collect information about how people interact between each other inside the community. The result is a variety of interconnected covered spaces, loggias and terraces that provide shelter from the sun and ventilation.
Othalo expects to start mass-producing the houses in early 2022.  The team believes that the applications for the patented system should expand beyond living typologies. Product line could include  temperature-controlled mobile storage units for food and medicine, as well as refugee shelters and larger modular buildings such as schools and hospitals. This will allow millions of tonnes of plastic waste to become useful building material.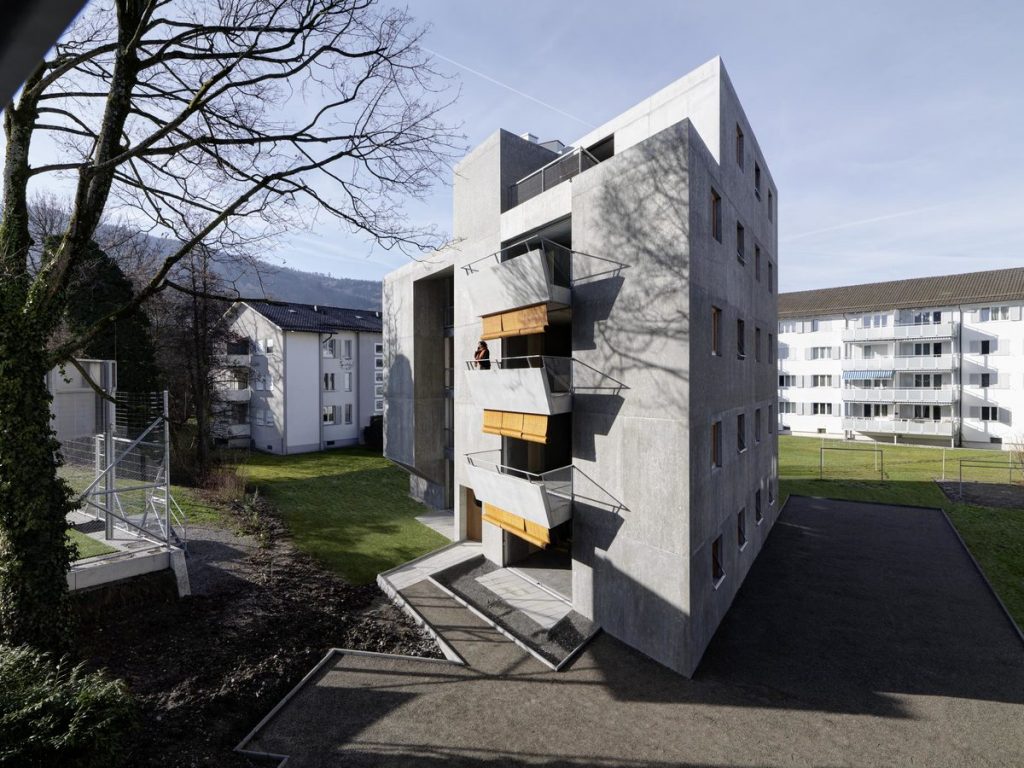 The Swiss Baechi Foundation has commissioned the locally-based architects Gus Wüstemann Architects to build a housing block with a high living quality on a low budget in the center of Zurich. Natural light, privacy and generous space were the focus of this project.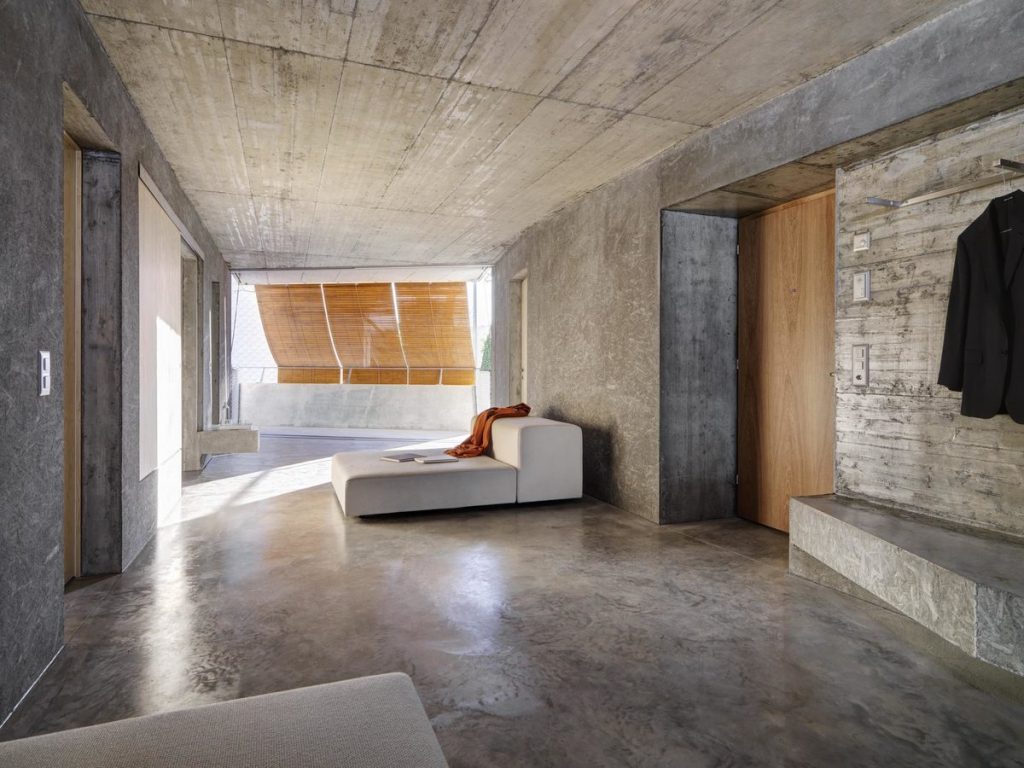 This housing project is a building of nine flats in the outer green belt of Albisrieden, surrounded by 1950s housing and generously sized gardens. There are four two-bedroom apartments of 60sqm and five three-bedroom apartments of 95sqm each. The rent offered by the apartments is among the cheapest in Zurich.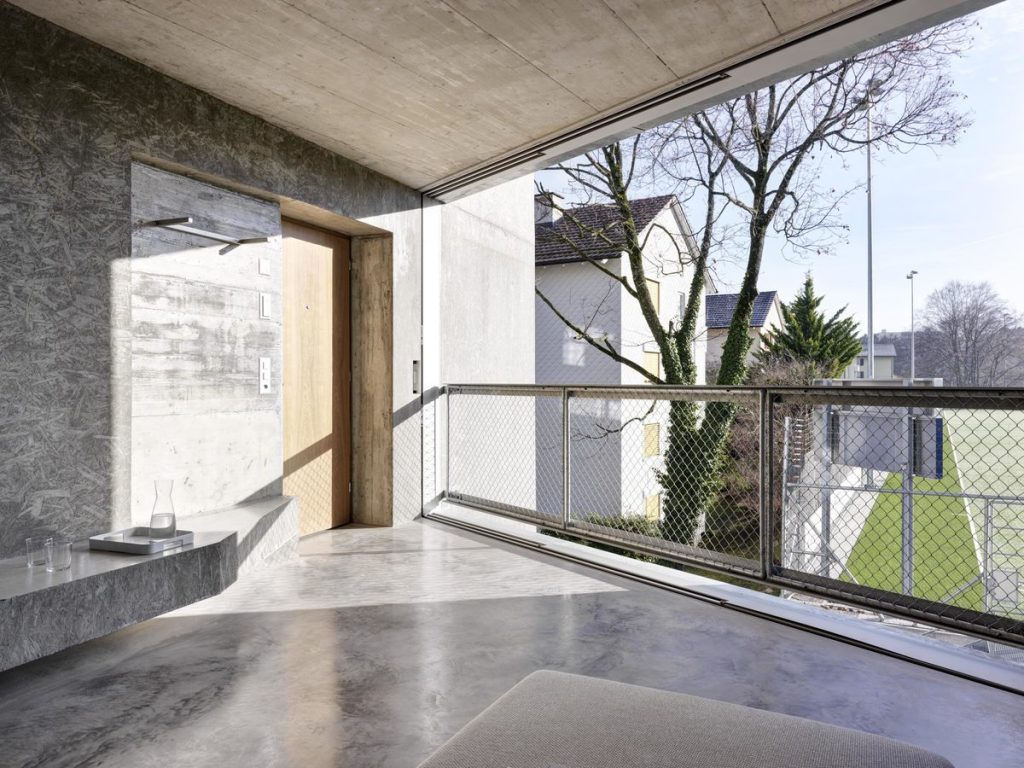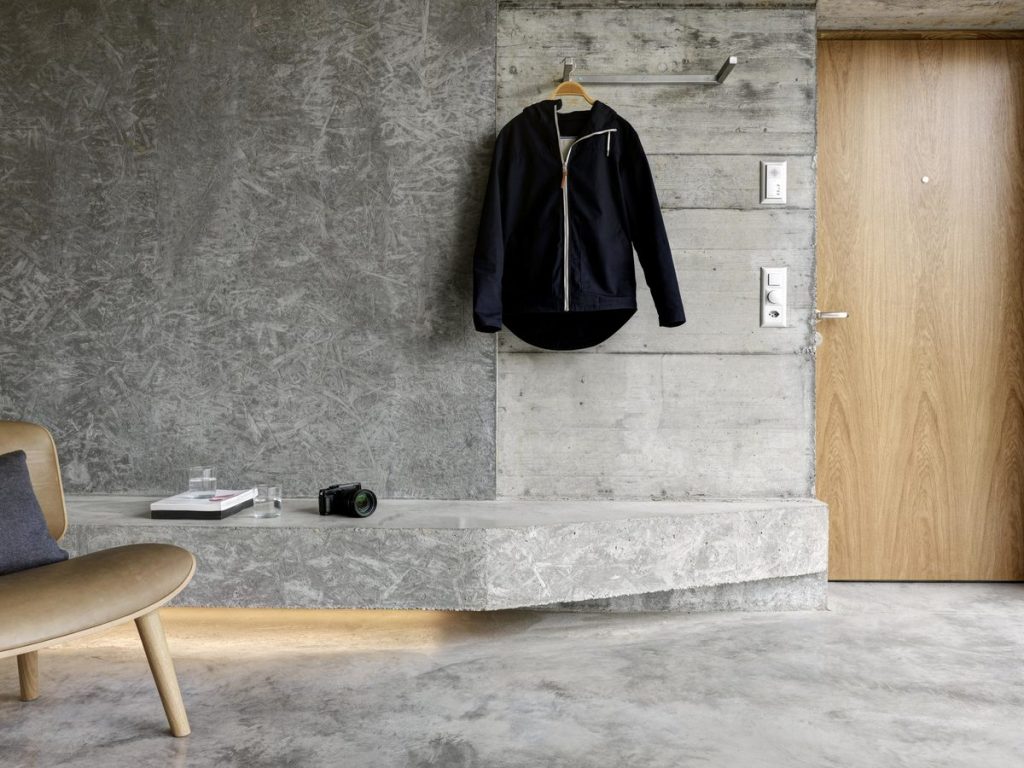 The building is made up of three graduating concrete monoliths, organically formed, from which two courtyards were cut out. The three volumes are connected by a solid exterior. In the two courtyards generous open living spaces for each apartment capture both the morning and evening sun. The spaces  can be enlarged to the periphery of the balconies and sheltered by the famous wooden persianas from Barcelona.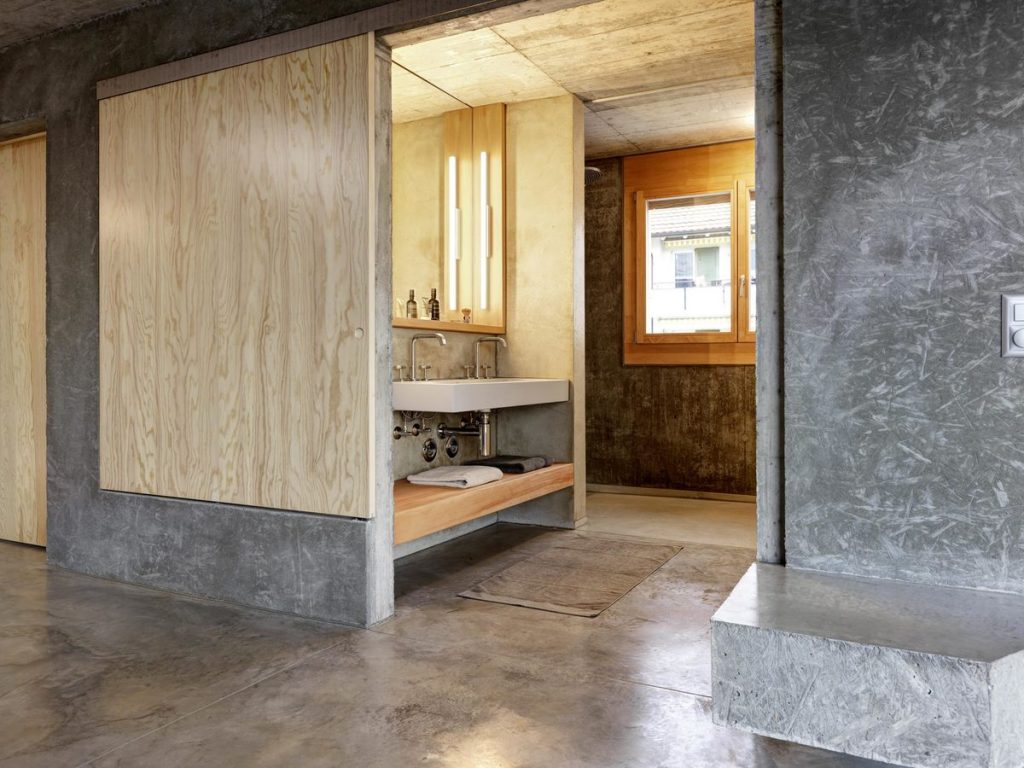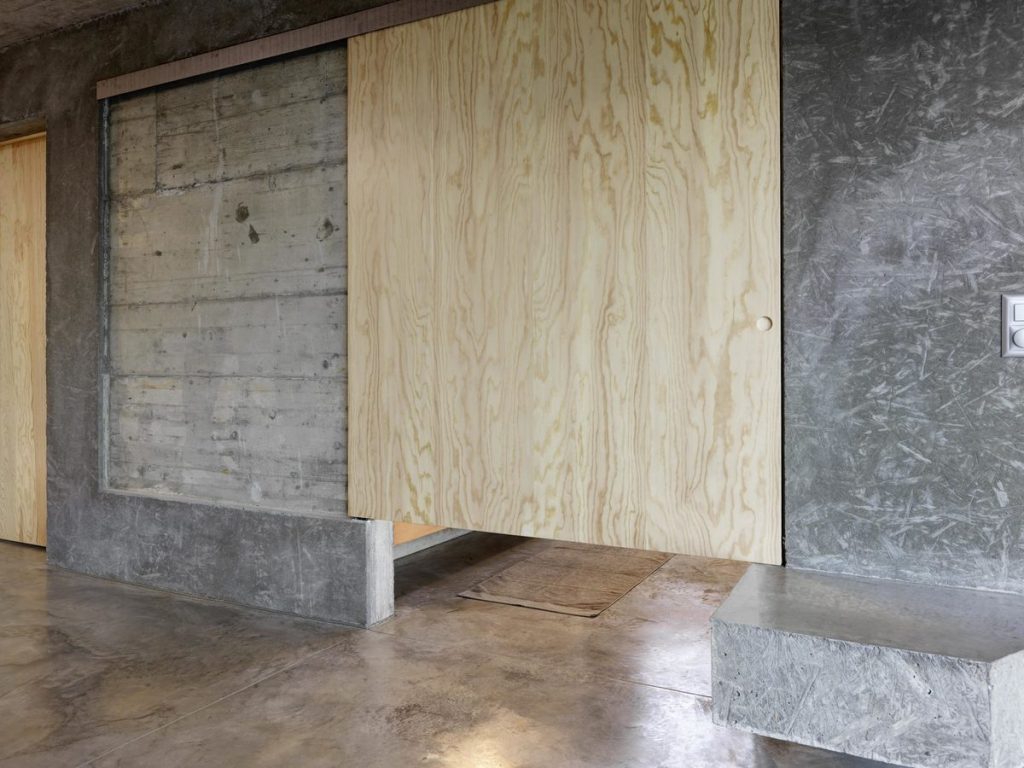 Other smart – and economically optimized – features include built-in benches, sliding windows and sliding doors that do not touch the floor integrated into the walls.
Local Fei Architects have created a housing project in Guangzhou, China, not with privacy in mind. As its name suggests, the Borderless Community of Zi Ni Twelve Portals has been designed for the occupants to see and be seen by each other and passers-by. The seven apartments have been designed for the so called slash youths – a younger generation of Chinese people who embrace digital entrepreneurship and creative jobs, their work demanding high social exposure. Therefore, they would like to exhibit their works, products and even their everyday life, ushering in a brand new urban lifestyle distinguished from the commuter's routine followed by most of their peers.
The studio removed the original exterior maintenance wall and added a 1.5-metre wide slab to create external balconies and corridors that form the façade of the building. At night, backlit apartments are framed by perforated brick screens, half walls, glass bricks and porthole windows. Resembling a series of giant screens, "playing a vivid film of everyday life", these devices put the occupants on display.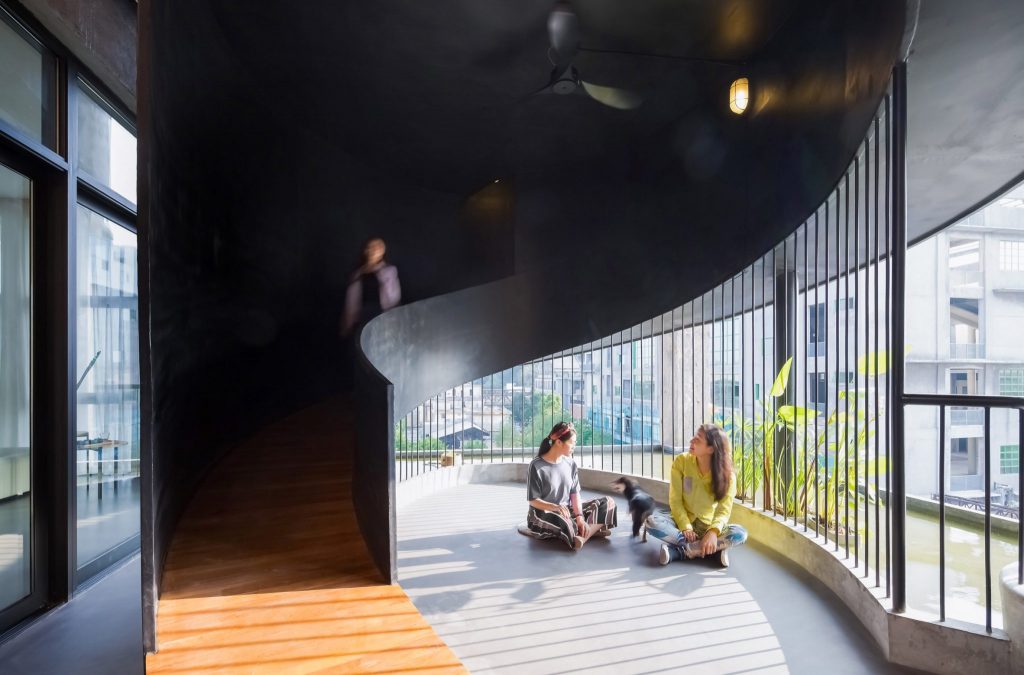 The exterior wall has been transformed into an activity space. A spiral staircase cantilevers over a sheltered terrace where residents can sit next to a pool of water and enjoy the fresh air. The sheltered balconies are also intended to accommodate the climate of Guangzhou, which has high temperatures and a rainy season.
The vertical community creates connection between its residents, so that they feel to be surrounded by neighbours, not strangers.