Eating on the go and gobbling food straight out of takeaway containers have grown to be an indispensable part of our culture. Aiming to bring aesthetics of fine dining into our eating habits, designers develop single use dinnerware that combines the functionality of genuine tableware with all the convenience of disposables.
Demelza Hill, product designer based in Brighton, England, has conceived her Snap and Dine portable lunch setting to reinforce the correct use of cutlery and etiquette principles, which has been lost over time.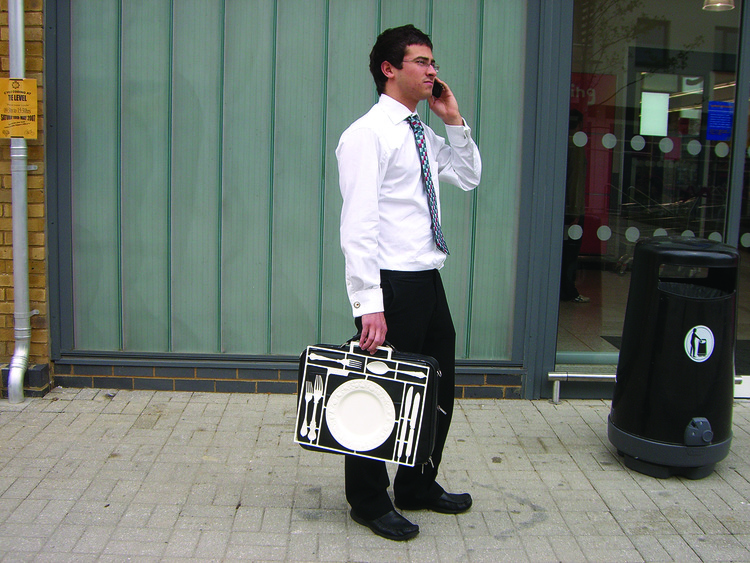 This single-use cutlery set bears a visual reference to a traditional three-course formal dinner setting and intricate silverware. Aiming to encourage eating outdoors without having to compromise table manners, the product is fun and interactive.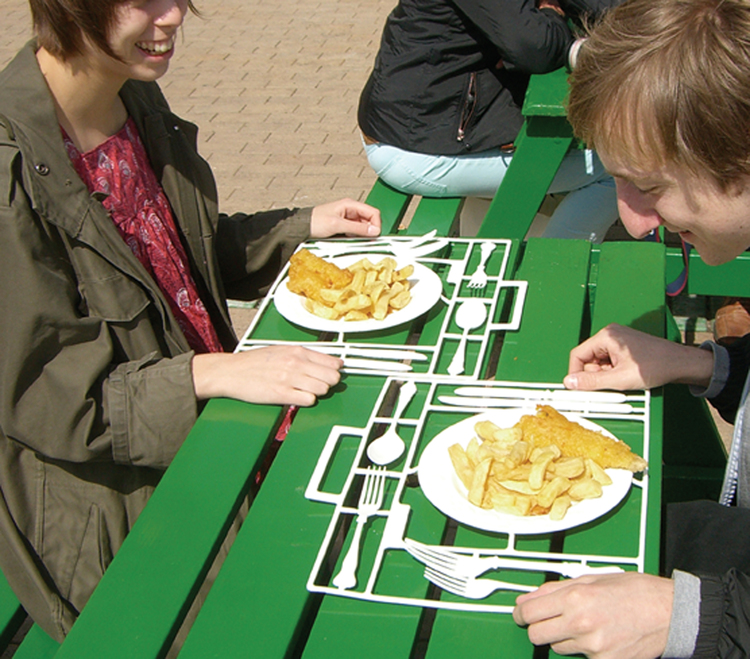 Originally made in plastic, the set is proposed to be produced in a biodegradable resin, which causes less harm to the environment at the end of its life cycle.
The completely disposable set of fine dining tableware by Singapore-based designer Kimming Yap of Creativeans features a dish plate and a soup bowl, as well as a collection of cups for coffee and wine. Named Lugum, the tableware is designed with a wall thickness of 1.5mm and no undercuts for thin-gauge thermoforming manufacturing process.
Cups for espresso and cappuccino feature a handle integrated into contour of the cup, making it an intuitive pinching area, while the plates integrate a single profile with two sides customizing the way the food can be presented.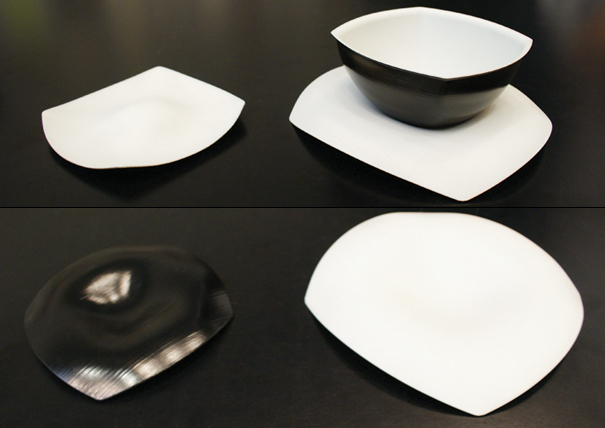 The bowl is shaped in a way that easily allows the user to scoop it up from the base and sip. The wine cups have a similar shape but also include a stem customary for liqueur drinking.
The tableware possesses all the convenience of disposable one: it is easy to stack and can be purchased in bulk. It also addresses the plastic pollution issue, for it is made entirely from Cereplast bioplastic, which is entirely compostable, using at least 50% less energy than traditional thermoplastics.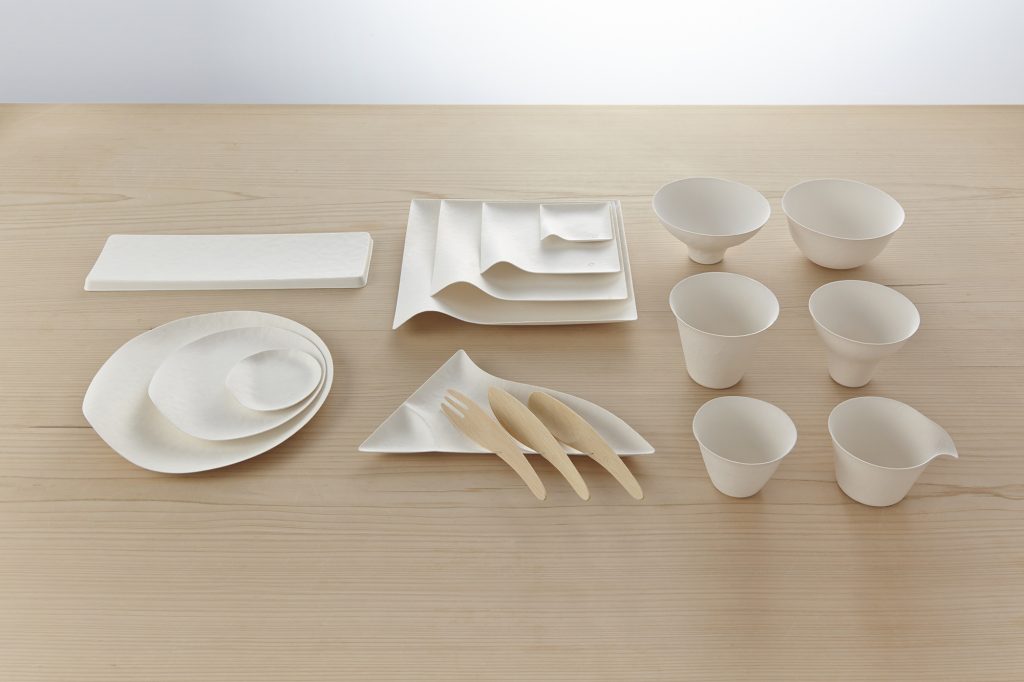 Japanese design studio Simplicity, founded by Shinichiro Ogata, has created a sophisticated collection of tableware that puts as much importance in its sustainability as it does in aesthetics. Named Wasara, this paper tableware is designed to present the food served on them in the most elegant way.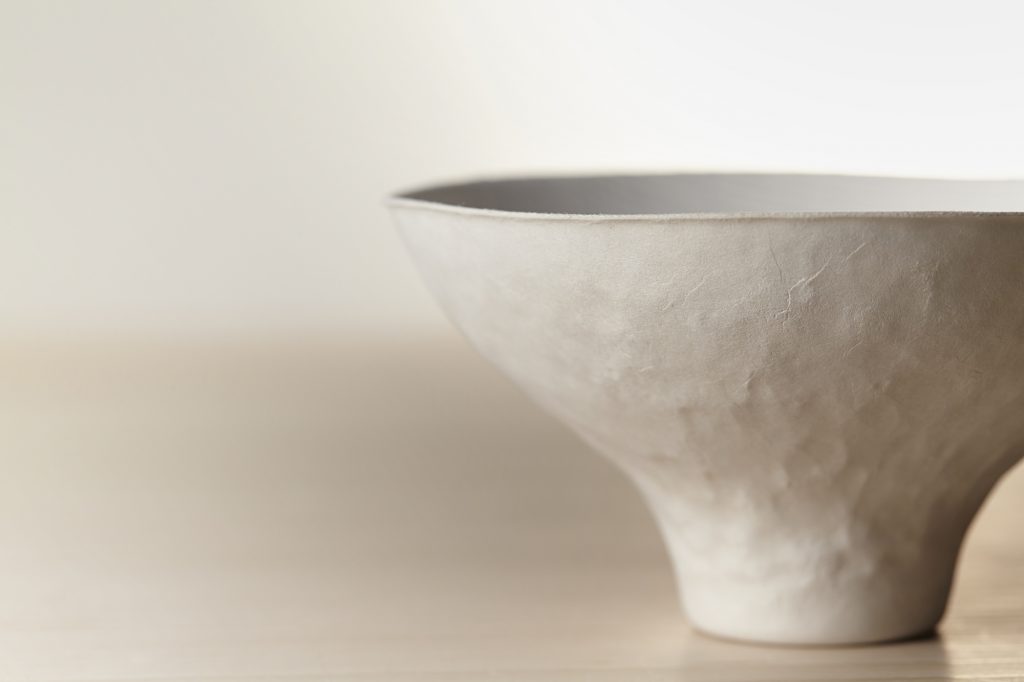 The series is composed of plates, platters, bowls, tumblers, wine and coffee cups and cutlery made from tree-free materials, bamboo, reed pulp and sugar cane fiber, which have been chosen for their biodegradable, earth-conscious properties. The tableware is fully biodegradable and compostable, which reduces the burden on the environment.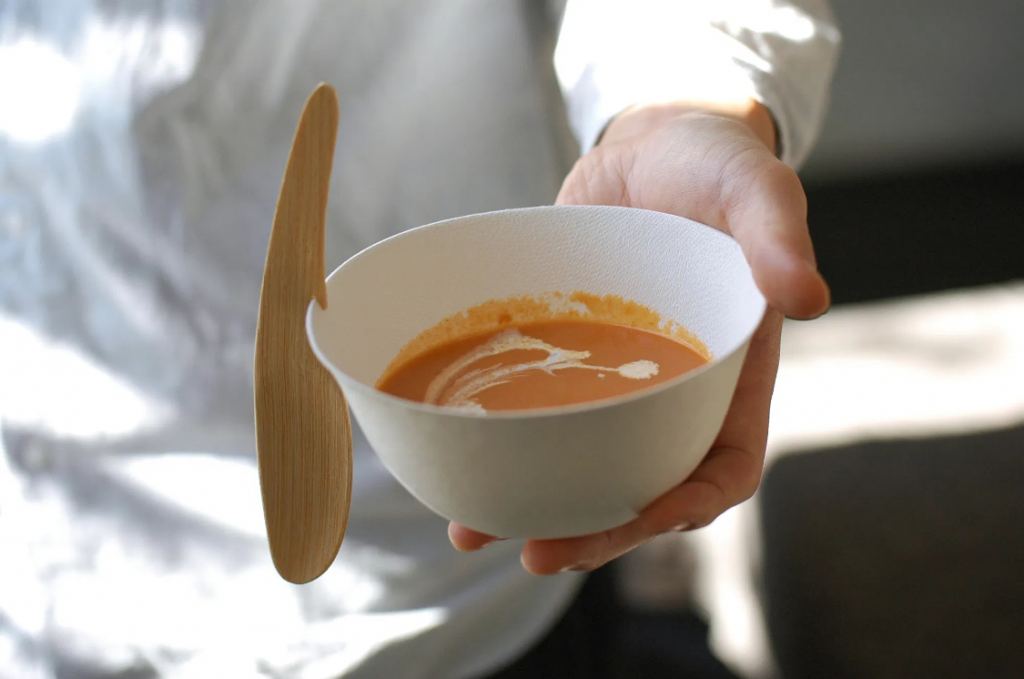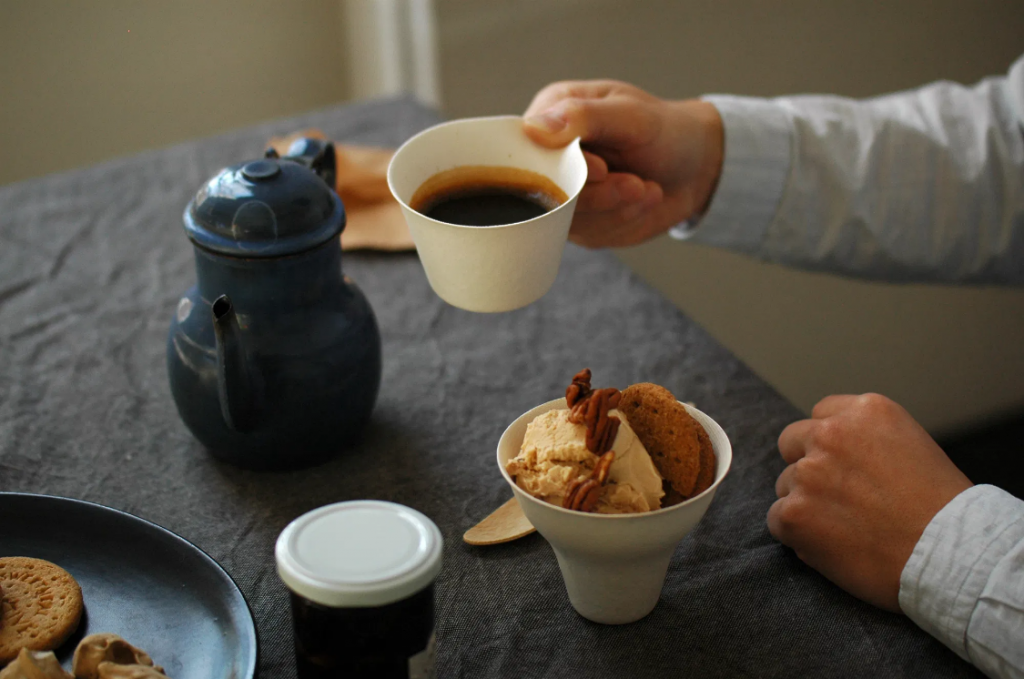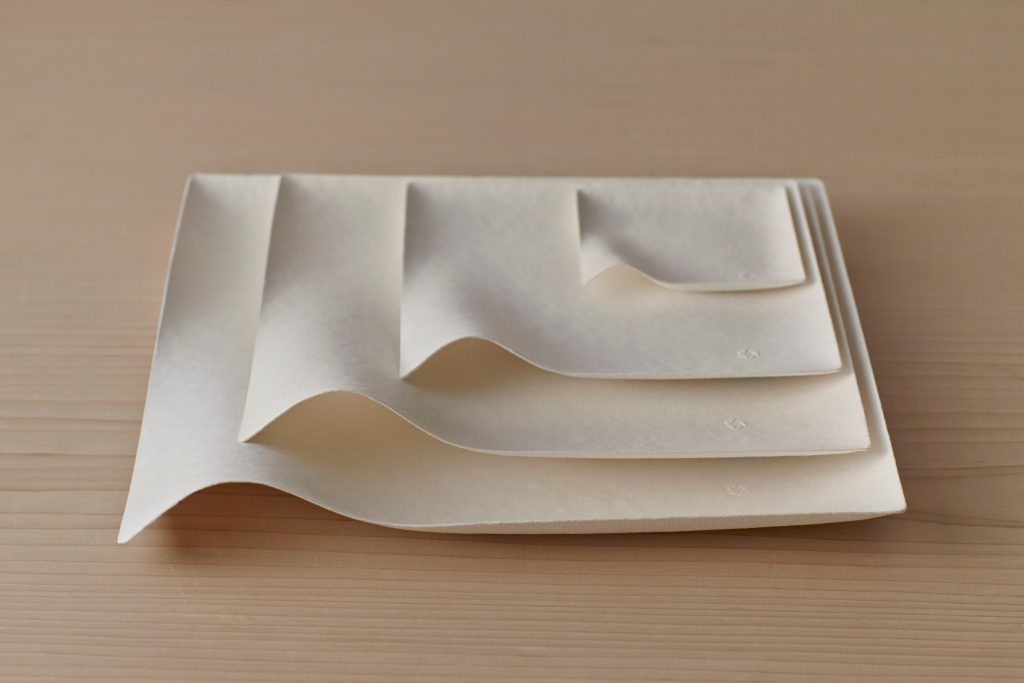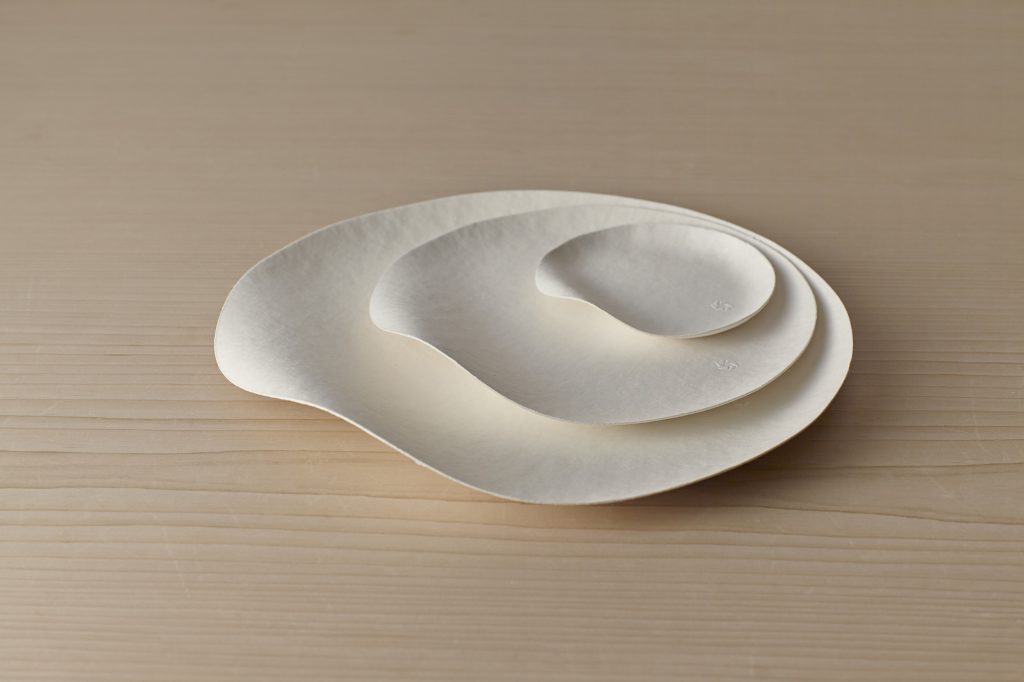 Embodying the unique aesthetic, values and spirit of traditional craftsmanship, the designs are sturdy and simple and have flowing forms and a texture that resembles handmade Japanese paper.  All this not only elevates single use tableware into a thing of beauty but also provides countless interpretations for its use.